Capture and convert leads – the magic words on every marketer's lips and a top priority in their online marketing objectives. Increasing traffic to your website is of course key but capturing and converting the right leads is even more crucial.
When visitors land on your website, lead capture is the action that occurs when you're able to convert them into leads. To make this happen, marketers usually use lead capture forms, lead capture pages or eCommerce check-out pages.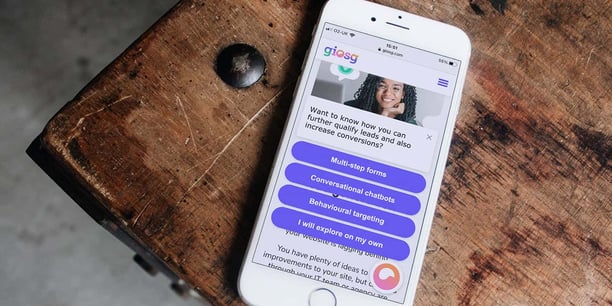 Lead capture forms are used as one of the tools to collect all-important customer data. The idea is to gather contact information in exchange for something the customer values – like a discount code, a guide or a demo session.
Traditional forms embedded in web pages are still the most common form of lead capture but consumer behaviour is changing, and static forms are becoming more ineffective in collecting information.
People have become more protective and aware of the value of their data, and are not willing to give their details that easily.
The length of the form also plays a role in how successful you are in collecting information. Usually, the longer the form, the more likely people are to abandon filling it out and the lower your conversion rate. On the other hand, with more fields in the form, the higher the lead quality.
So, what can you do to improve both lead quantity and quality? Check out our nine tips for simple ways to optimise your website lead capture:
1) Break your lead capture forms down into multiple steps
One way to optimise lead conversion is to provide your customers with a multi-step form that allows you to collect data step by step.
Using multiple views can create a more user-friendly feeling and improve customer experience, which will help collect more information and lead to higher lead quality. Multi-step converting can actually generate even 4x more leads than using static forms.
Even though customers prefer filling in information gradually, it's important to keep the number of form fields low. A minimum number of well-chosen questions will help you collect the most important data and identify how likely a lead is to become a customer.

2) Make your lead capture forms interactive
Using content that requires active participation from your audience makes lead capture more engaging for your visitors.
That way it's not just about reading a blog or whitepaper but answering questions, filling in surveys, voting or playing – in other words, interacting with your brand.
To engage your visitors and invite them to actively participate you can create:
Polls
Surveys
Chatbots
Games
Questionnaires etc.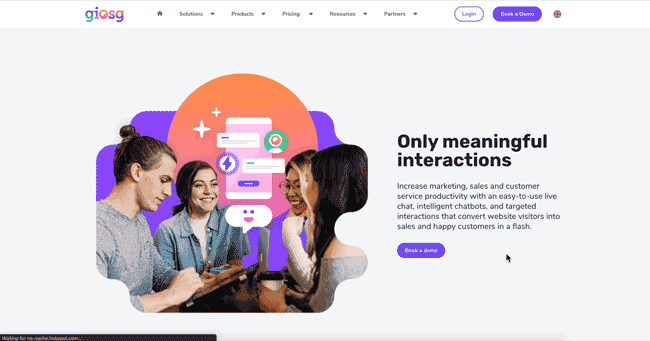 Gamifying your website works especially well for improving your lead capture forms. Take a look at the lead capture form we created for our Halloween campaign.

Game-like incentives such as points, badges, and rewards increase a visitor's motivation to provide their data.
Create quizzes to collect data to segment your customer base for personalisation. Taking a fun quiz activates and entertains customers while allowing you to capture leads.


Gamify your seasonal campaigns for different holidays to get visitors to leave their information in exchange for a promotion, new product or discount.

Create questionnaires to increase your understanding of your existing customers, collect more information on your customers, and grow your customer database.

Gamify your ads to connect with your target audience where they are outside of your website. Create quizzes, polls, or games and connect them to 3rd party websites as rich media ads.
With interactive content, it's possible to collect more information about your visitors than just contact details. At the same time, you're able to educate and offer value to your audience.
While both parties can be happy with what they gain, using interactive content can help you improve your lead capture and get 3x more leads than static forms.
3) Provide incentives and discounts in your lead capture forms
Providing discounts or incentives through your forms can help you improve form conversions, and, if you're in eCommerce, reduce cart abandonment.
Who wouldn't be tempted to get a discount on a favourite product? Or free delivery or shipping for any order? It's a guaranteed way of drawing in new customers and collecting contact information.
For visitors who are not yet ready to purchase and want to educate themselves, your form can offer incentives like guides in exchange for their contact details.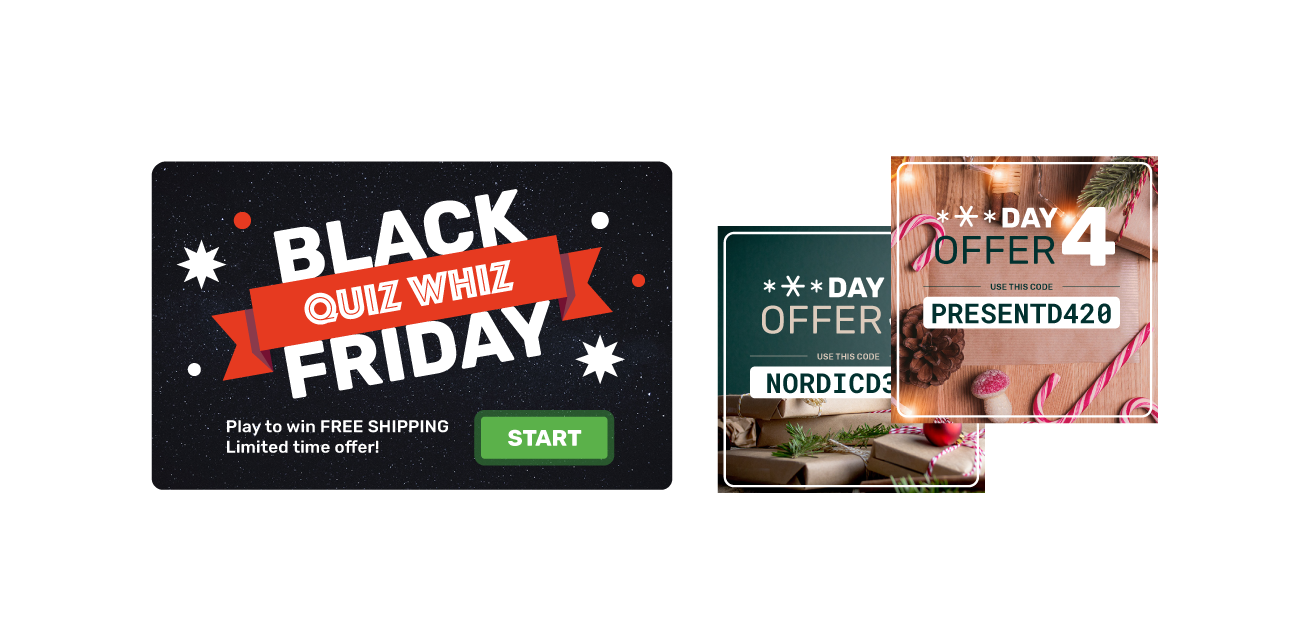 4) Use lead capture form pop-up
Lead capture form pop-ups are an effective approach to convert inbound traffic. They are able to grab visitors attention, improve user experience and capture lead information.
Visual elements are eye-catching, and appearance is what visitors pay attention to first. Make the pop-up look appealing following your website look and brand guidelines.
To be successful and avoid annoying your visitors, you need to pay attention to appropriate timing when making your pop-up appear. This varies according to the content or pages your visitors are viewing.
On a blog page, for example, a newsletter subscription pop-up could be triggered when the visitor has finished reading your content.
Based on whether they liked the content or not, the reader can decide if they want to subscribe to your blog. Letting your reader finish reading before showing the pop-up can make it work more like a CTA.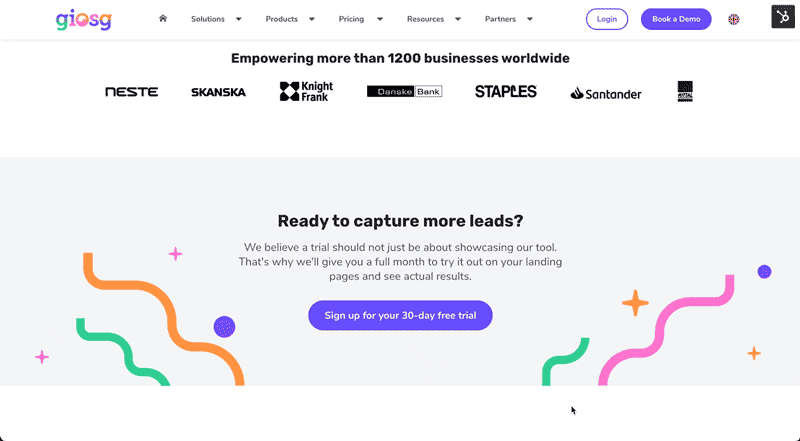 5) Make your lead capture form tone of voice conversational
If you're really looking to take your lead capture to the next level, using lead generation bots is the way to go.

Chatbots make your lead capture conversational and will completely transform your visitors' form-filling experience. Plus, chatbots are there 24/7 to interact with your customers and collect information, making sure you never miss a lead!
Button-based bots are a good option for replacing traditional forms. They are built like decision trees and provide your users with several options to click to get to the next stage.

This not only makes the tone of voice more conversational, but it also makes it more interactive, improves your customer experience and leads to increased engagement.
No wonder chatbots are increasingly replacing traditional forms in collecting lead information.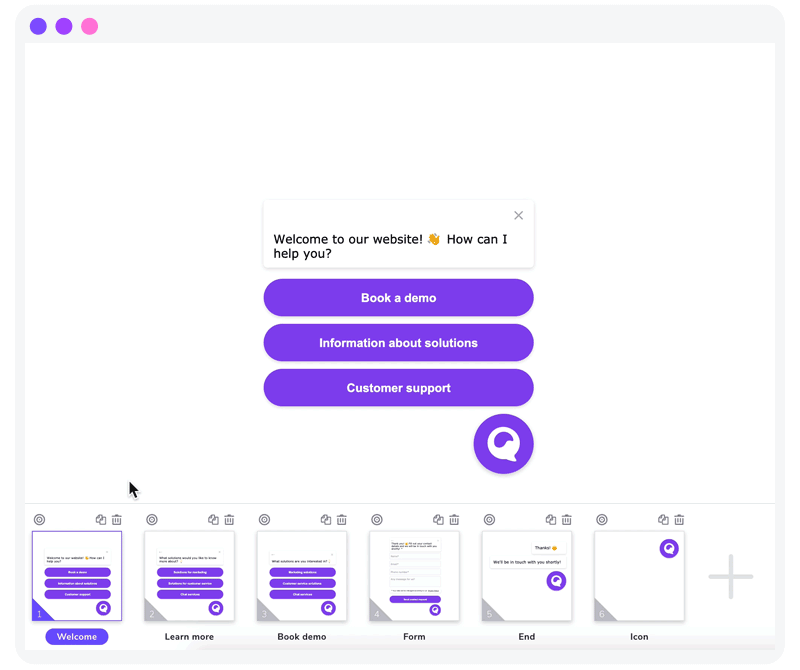 6) Always ask for the most crucial information first in your lead forms
To improve your conversion rate when gathering customer information through lead capture forms, always start by asking the most important information first.
This way, you can be sure you're able to collect at least the customer's email or phone number should they drop off in the middle of the lead capture process.
The most relevant information can be mandatory but consider making less important information optional. People often prefer to give as little personal information as possible.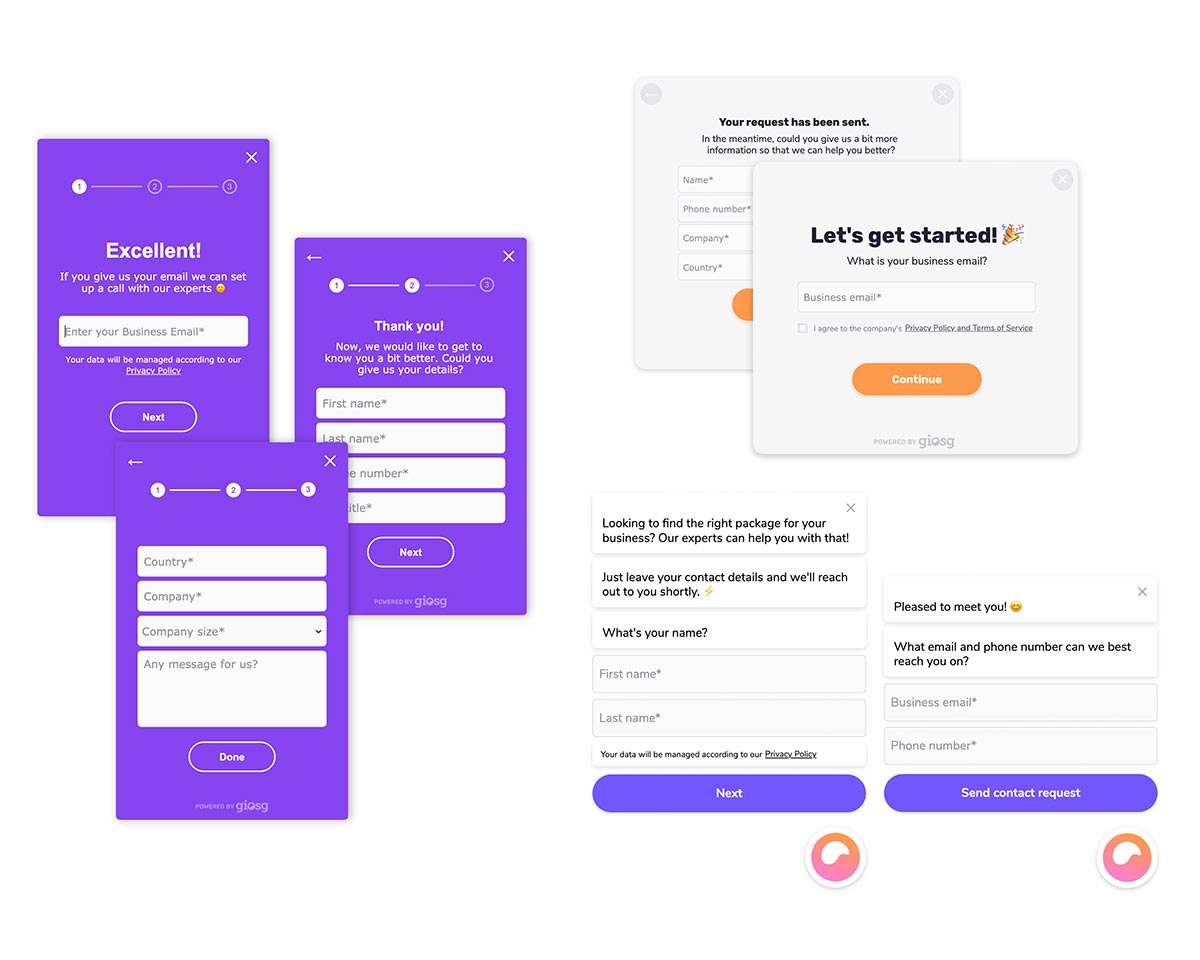 7) Personalise your lead capture forms

80% of consumers are more likely to do business with a company if it offers personalised experiences.
Targeting allows you to approach visitors at the right moment with content that's relevant to them and according to where they are in their buyer journey.
By triggering your lead capture pop-ups, lead generation bots or multi-step forms, based on your onsite visitor behaviour, you'll be able to really personalise your website visitor experience.
Using your visitors' browsing data, you can trigger relevant content to the right person at the right time. These triggers can help you target your lead capture forms:
What page your visitor is on
Where your visitors are on your page
Where they came from: previous page, campaign URL, traffic source
Which country a visitor is in
Time spent on page
The number of sessions on your website
The value of a visitors basket or shopping cart
Type of device i.e. tablet, computer or phone.
The more you target and personalise when and where your lead capture forms appear, the more likely visitors are to convert. It can significantly improve both your conversion rate and the quality of your leads.
8) Make your lead capture form CTA's clear
When writing your CTAs, concentrate on thinking about what it is that you want your visitors to do.
On top of making it clear to your audience what you're expecting them to do, the CTA should give them a reason to do so – show what's in it for them if they take the action.
Keeping your CTA concise and getting straight to the point makes it easier to catch the attention of your audience. Using strong action verbs to start your CTA helps to encourage the visitor to take the desired action.
If you feel there's a need to help guide the reader to click on the button, using imagery or arrows on the form pointing to the CTA can help in turning the attention to the right place.
Sometimes you might want to create a sense of urgency with your wording to make people feel that they don't want to miss out on a great opportunity.
9) Always ask for opt-in & add your privacy policy when capturing leads
When creating a form to collect information from your website visitors, remember to add an opt-in tick box asking them to consent to receive marketing messages from you.
Once you have your customer's permission to send your newsletter and other messages, it's all about further personalising and targeting your content to engage and keep them happy.
To follow country-specific legislation on personally identifiable information (PII), your company privacy policy needs to be visible on the form. It can be a link on the bottom of the form, pop-up or bot that leads to the page where the policy is fully presented.
Get started with interactive lead capture forms!
Want to know more about optimising your lead capture? Check out our guide on the best lead capture strategies.