The peak season kicks off soon with Halloween and it's one of those holidays that marketers just die for. It's the perfect opportunity to gamify your marketing campaigns and grab your customers attention.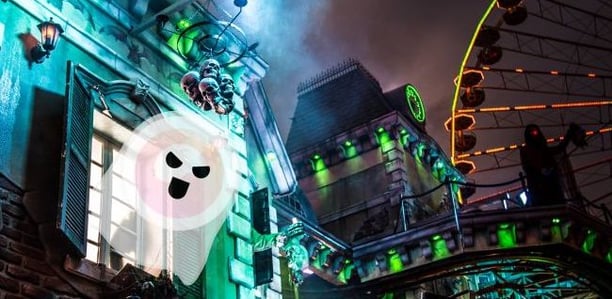 Why use gamification for Halloween?
Gamification is a fun way to increase engagement, boost conversions and speed up the sales cycle. And halloween is all about having fun, from fancy dress and watching horror films to pumpkin carving - so why not incorporate some of that into your marketing campaigns?
Use gamification to proactively engage with your website visitors with interactive, quirky and even some spooky content!
How we created an interactive Halloween campaign
This year to give our visitors and customers a little Halloween scare, we turned our website into a haunted house. Using gamification, we converted our lead capture form into a giosg ghost (or ghosg as we like to call it) and challenged our visitors to catch it as it floated across our website!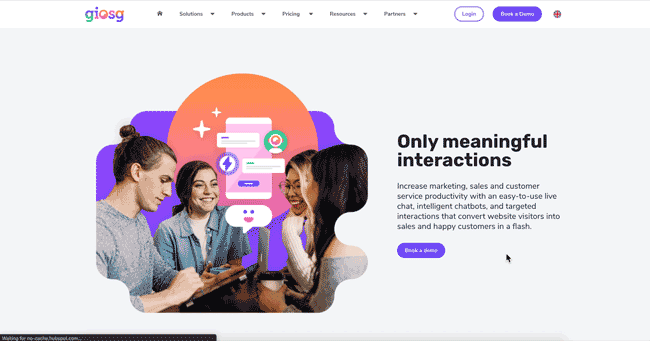 Using onsite targeting, we set it up to appear to anyone visiting our domain giosg.com, but limited it to run just once per visitor. Have you seen our ghost?

But this is not just about having fun - we've seen some jaw dropping results too. Over just a few days, our halloween campaign increased our brand awareness on social media by 100%. Now that's giving us some thrills and chills!
Here's a quick tutorial of how we used our own tool Interaction Builder to create the campaign:
1) Create your own ghost
As someone who avoids horror movies at all costs, finding inspirations to create a ghost for Halloween can be tricky. The key is to pick something that fits your brand, and at giosg, nothing speaks louder than our colourful shapes and the giosg bubble icon.
Hence, with simple shapes and a dash of humour, our very own ghost ghosg is born.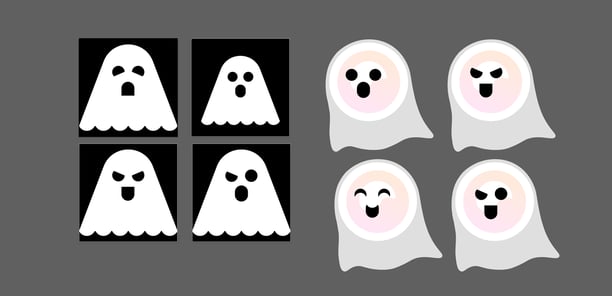 2) Use entrance animations
The easiest way to get the ghost effect is to use Fade entrance animation style. But you can also enhance the spookiness by using other entrance animations, such as Slide Left to get your ghost flying in from the left side of the screen. You can easily determine the speed of the animation with Duration.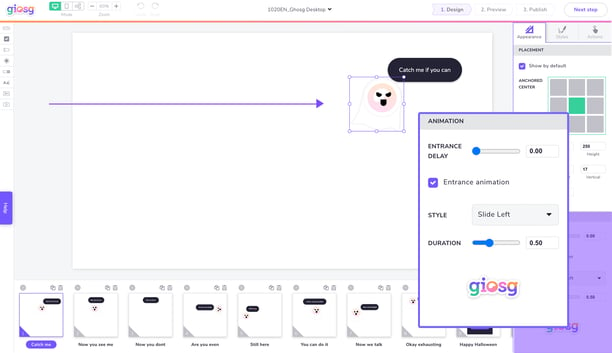 3) Now you see, now you don't
This is our favourite trick – the disappearing act. Just duplicate the view that contains the ghost, change the text and delete the ghost in the duplicated view. Voilà!

4) Go creative in placing your ghost
Ghosts never stay put. They are the jump-scare experts, so you can have fun placing your ghost in random positions and go creative with its expressions and poses while you're at it.
In addition to that, we put a longer entrance delay in one of its appearance – "Still here :p" giving visitors a little surprise, along with other funny lines to show off its mischievous side.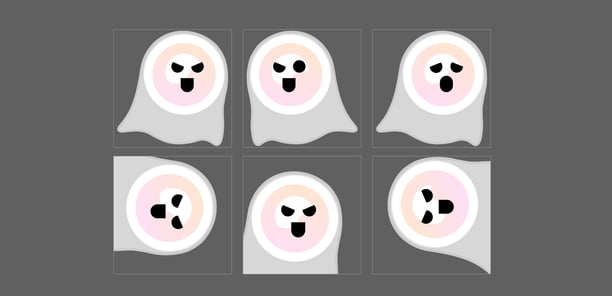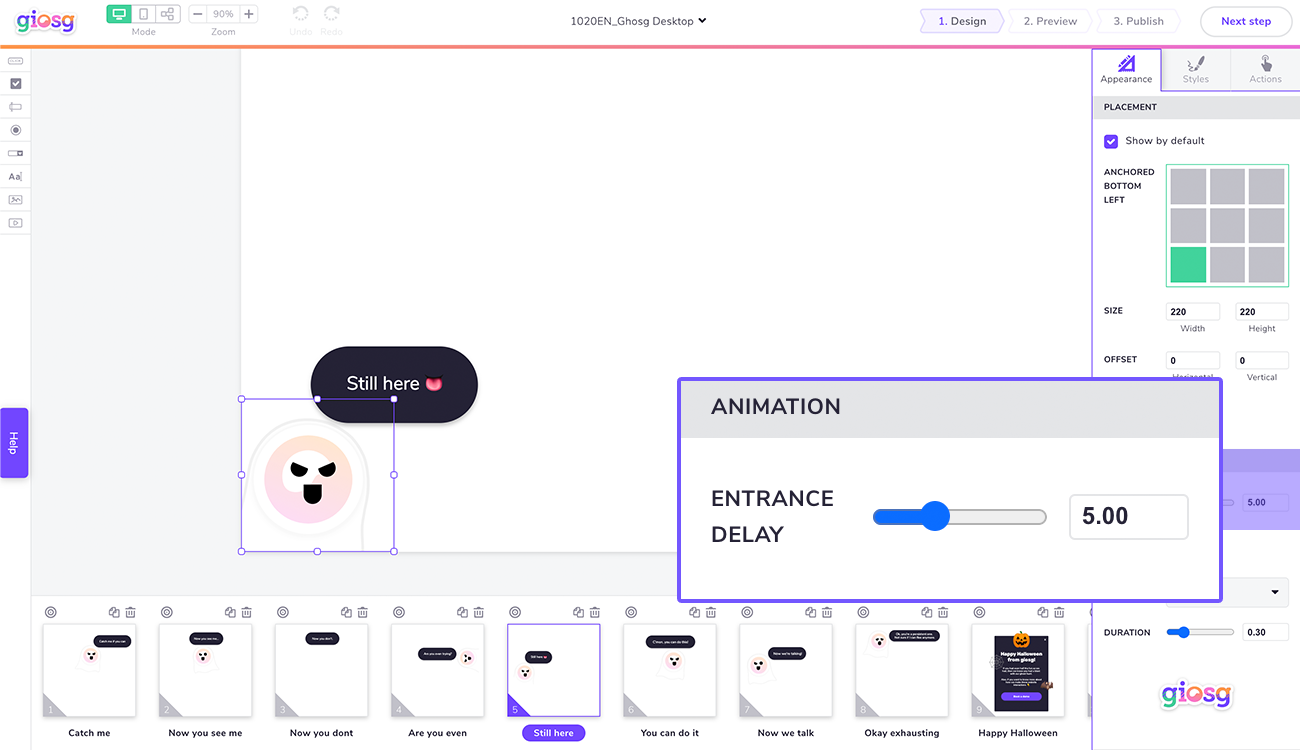 5) Use Halloween emojis
We are big believers in using emojis to add a friendly tone to your service and there are plenty emojis to (trick-or-)treat your visitors to some Halloween spirit! 🎃🦇👻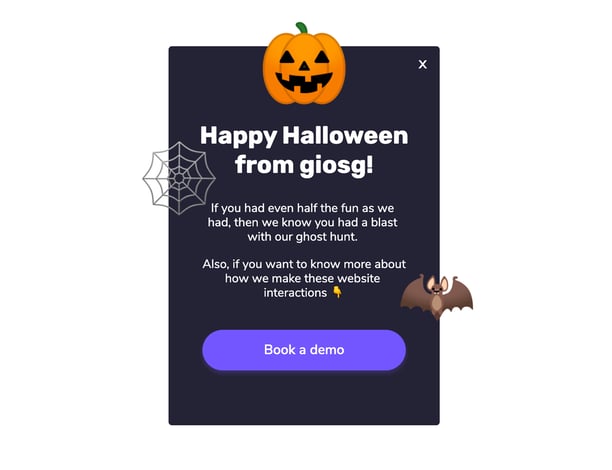 That's it - all the secrets to our Halloween marketing campaign. And as this holiday comes to an end, we'll say RIP to our ghosg for another year...or maybe we'll just let it haunt this post a little bit longer...
For more tips for your eCommerce holiday strategy, check out our guide with 12 tips to succeed in peak sales season 2021!