With their conversational approach and 24/7 support, chatbots are marketing teams' best friends that help optimise customer experiences and boost lead generation online.
They provide an efficient way for you to connect with more prospects, gather valuable contact information and nurture prospects through the marketing funnel.

They are tools that can be used throughout the purchasing journey to build relationships with customers and prospects: they can be used to welcome visitors, qualify leads, launch a new service, offer a discount, help customers book a demo, fill in a form etc.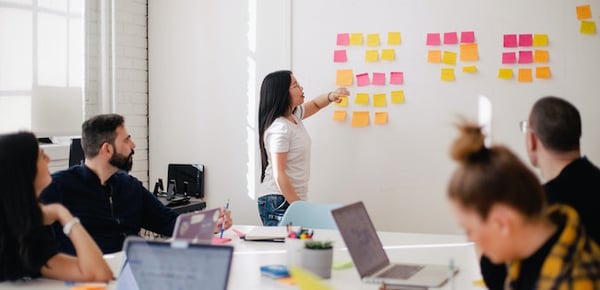 We've gathered our six best examples of how to use chatbots for marketing and lead generation.
The examples we've gathered are from companies operating in online retail, real estate, banking, automotive and software using chatbots for different marketing purposes.
1. Online Retailer Chatbot: Suomalainen Kirjakauppa

Suomalainen Kirjakauppa (in English, Finnish bookstore), Finland's largest bookstore chain, launched their new audiobook and ebook service using a giosg chatbot.
They kicked off with giosg's ready-made chatbot templates that they are able to modify and update according to their needs. The bot is on their audiobook and ebook service site offering quick assistance to anyone interested in activating the service of modifying their subscription.
Each month, about 5% of the website's thousands of visitors use the chatbot, and the number of users is growing steadily. After launching the service, during the first three months, the use of the chatbot increased by 26%. The online bookstore's chatbot has proven to be an efficient and cost-effective way to launch a new service.

Read more about this case in our Suomalainen Kirjakauppa customer story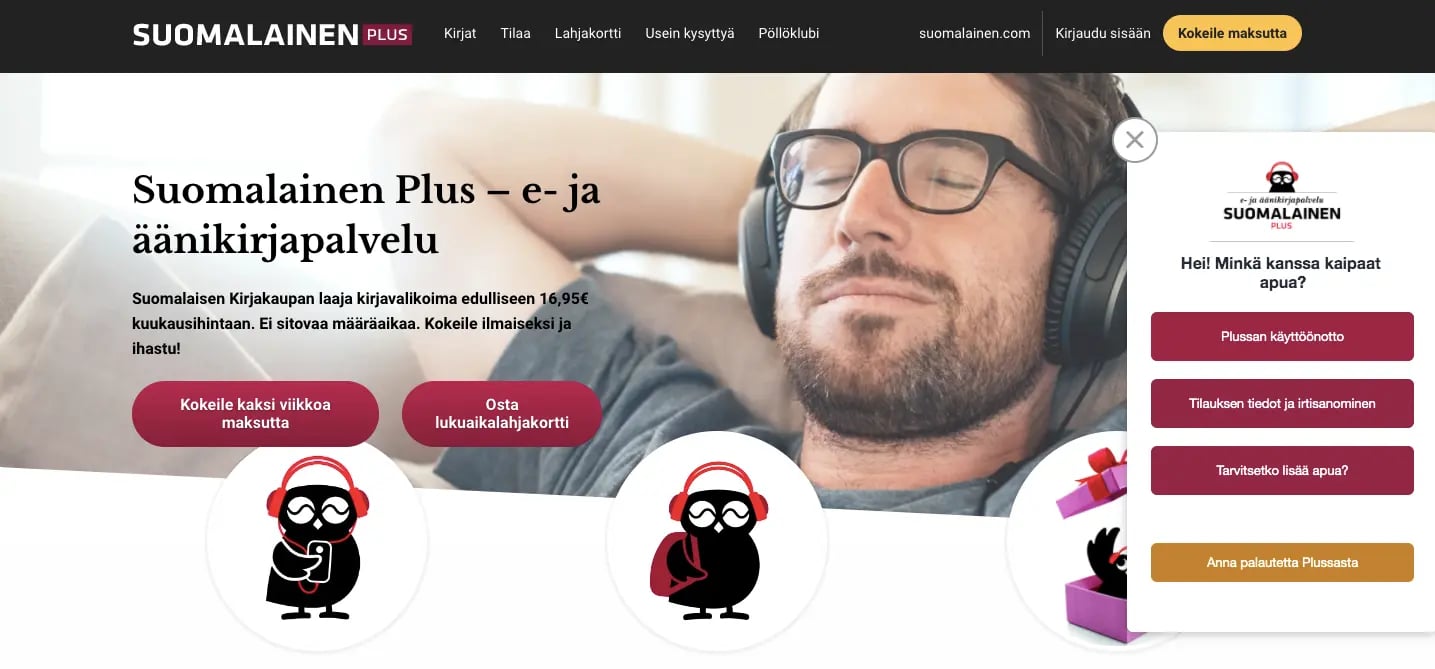 2. Property investment chatbot: Asuntoyhtymä
Our second example is Asuntoyhtymä, a Finnish housing investment company that builds and rents new homes.
They wanted to be available to their customers where they are, so they implemented a giosg chatbot onto property portals providing their customers with an easy way to reach out. This was done by creating two different contact forms, one for rental requests and one to arrange a viewing.
This new channel generated 300 new leads over just three months, in addition to the leads generated from the company's traditional channels.
Find out more in our customer story with Asuntoyhtymä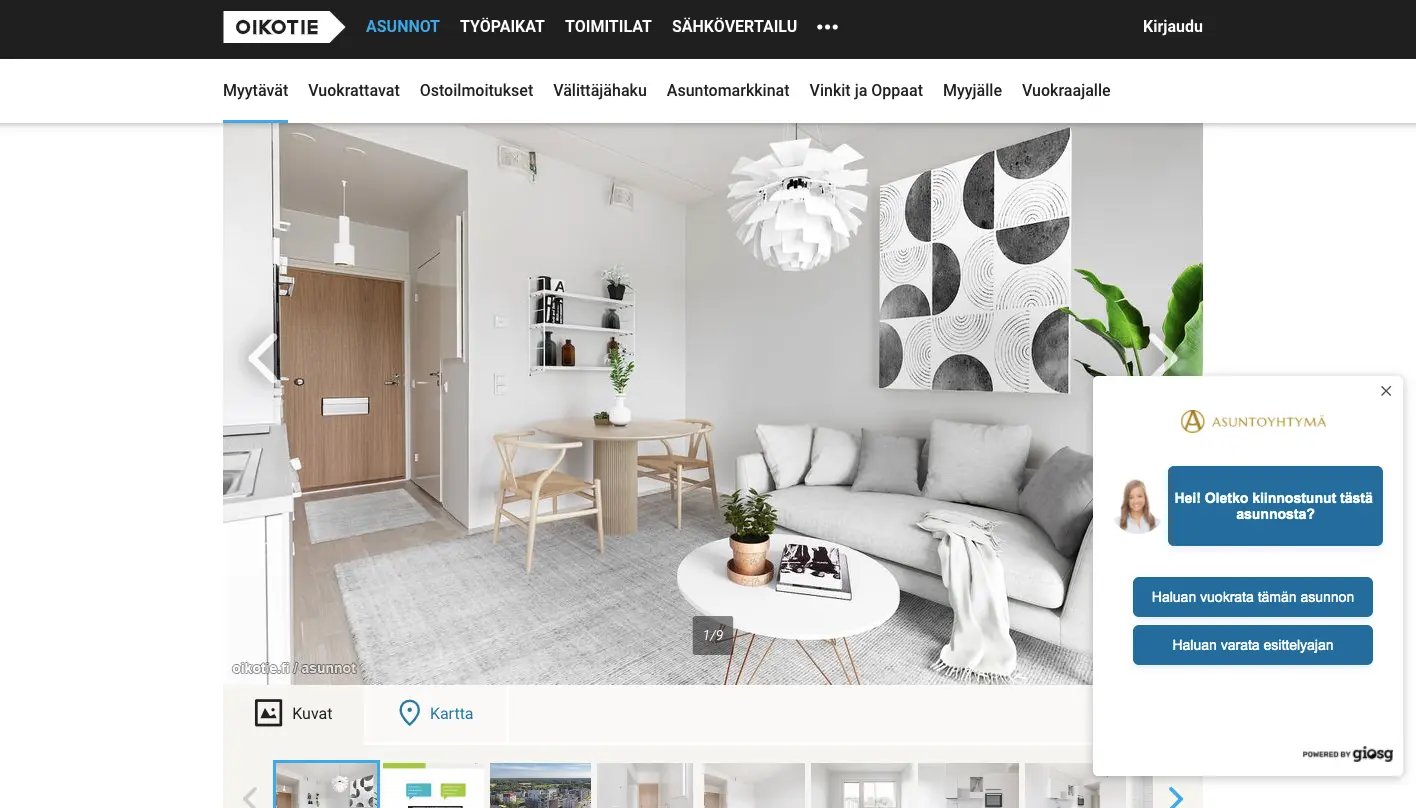 3. Real estate chatbot: SATO

One of Finland's leading rental housing providers, SATO, is using a giosg chatbot on their website to connect with their potential new customers and existing customers.
On the chatbot pop-up, people who would like to rent an apartment click the "I'm looking for a home" option to fill in an application via a multistep form. Companies who are looking for a SATO home for their employees choose "I'm a B2B customer" and leave their contact information to be contacted later.
On the other hand, current tenants can use the bot to check their payments or fill in a defect report. Anyone can chat with live chat operators or check the company's frequently asked questions via the bot.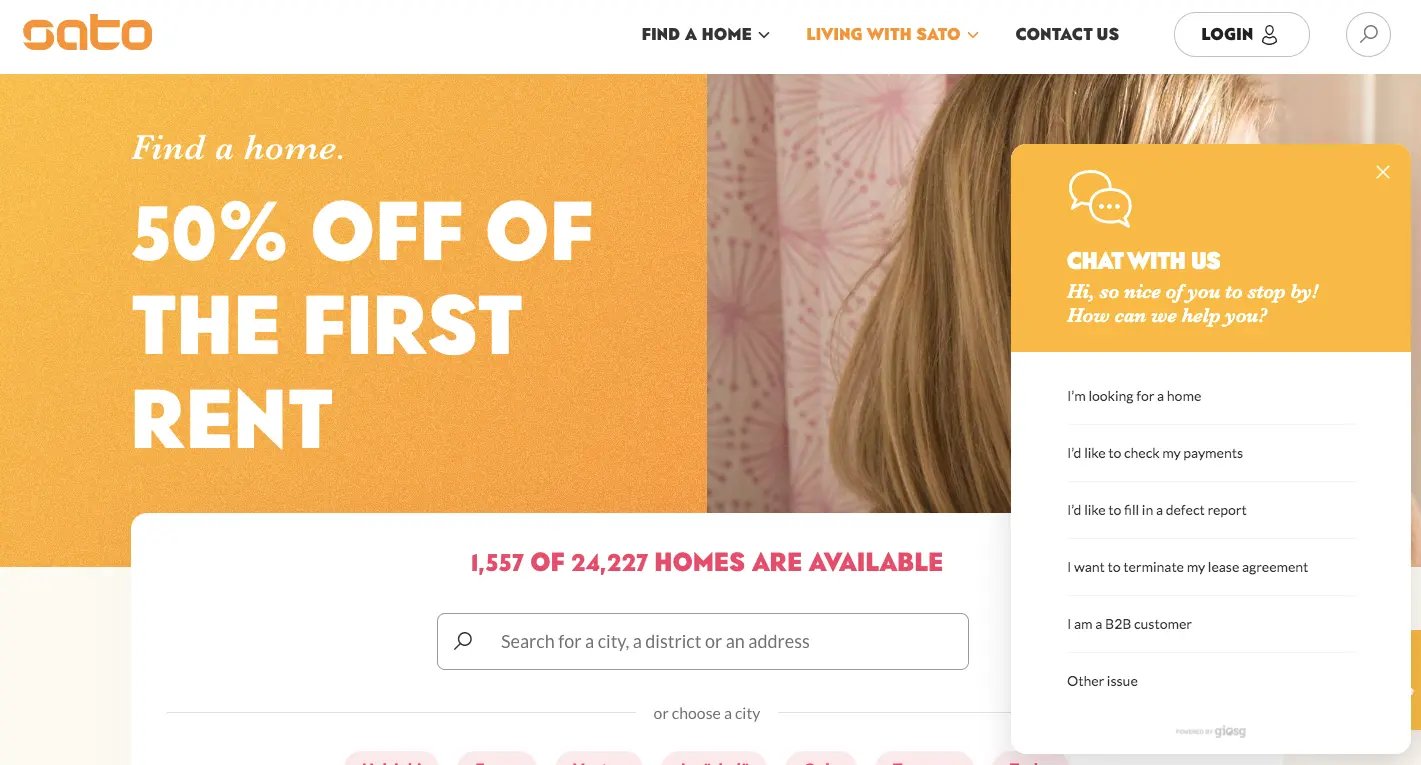 4. Financial Services Chatbot: S-Bank
Our fourth best practice example is S-Bank, an in-store bank which belongs to S Group and offers services related to saving, payments and purchase financing.

S-Bank wanted to improve their customer experience and sales by guiding customers more effectively on their website. To support this process they implemented a chatbot, and later on introduced customised interactive content and pop-ups.
The pop-ups created in giosg Interaction Designer helped S-Bank better direct online visitors to their website content, and at best, they have also produced six times higher conversion rates than traditional display advertising.
Want to know more? Read the full customer story with S-bank.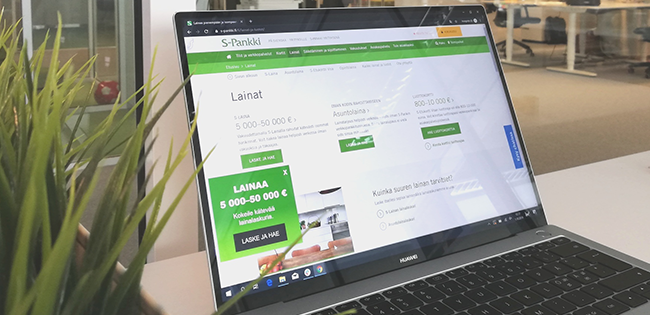 5. Car dealership chatbot: K-Caara
K-Caara, the biggest reseller of Audi, SEAT and Volkswagen passenger cars and Volkswagen commercial vehicles in Finland, wanted to improve their online customer experiences and communications to respond to the changing customer buying behaviour.
As car purchasers are spending more time researching and making purchase decisions online, K-Caara launched a series of chatbots to support their website visitors and online marketing efforts. They used the giosg Interaction Designer tool to build their lead generation chatbots that help guide visitors to the right car model or brand, and to their various other car services.
This new way of communicating with their customers and website visitors has significantly improved their digital customer experience, and there are plans to further develop the digital interactions with the help of giosg Interaction Designer.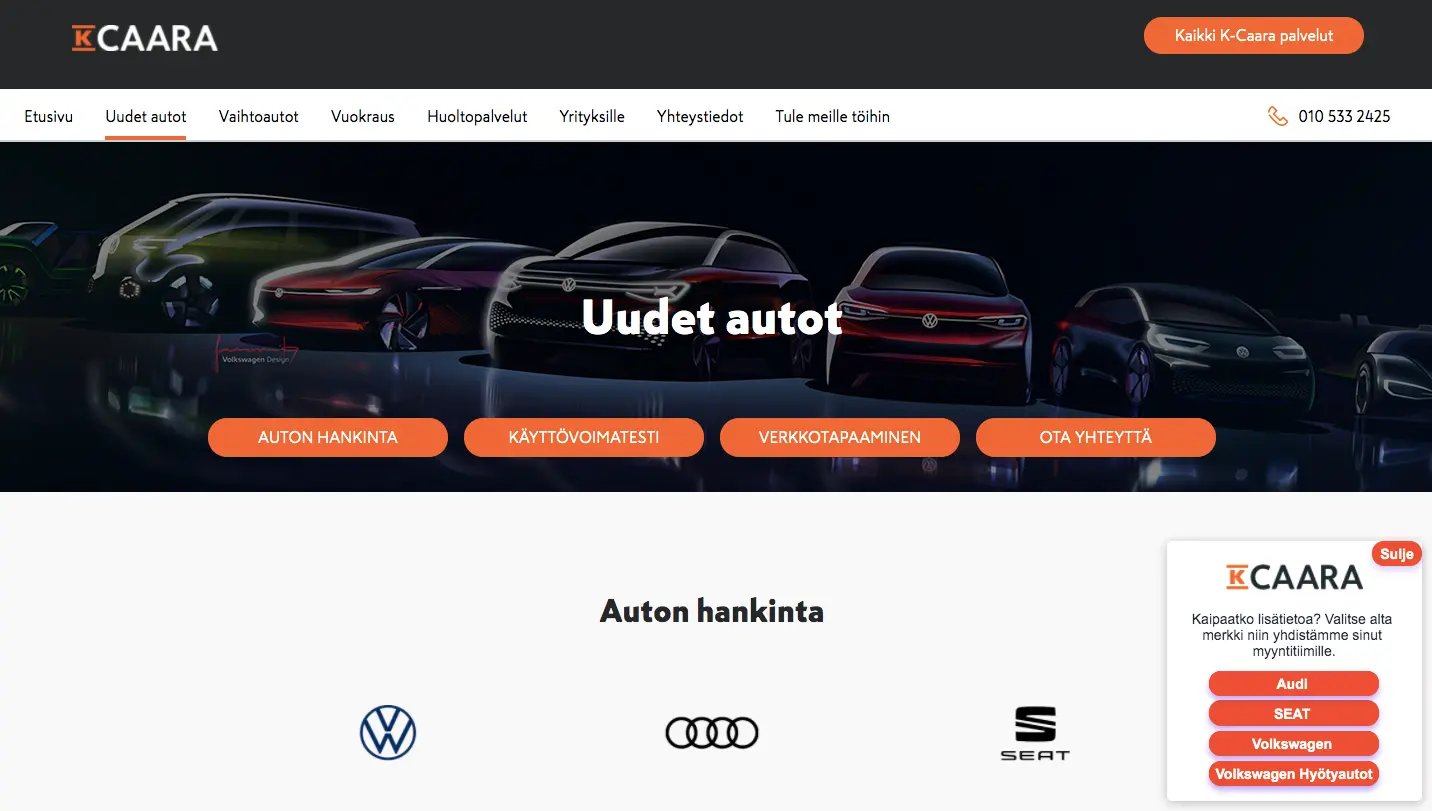 Read more about this case in the full K-Caara customer story.


6. B2B Lead Generation Chatbot: giosg
At giosg we use our own tools to create, customise and automate different interactions, like lead generation chatbots.
The chatbots that we target, based on the page the visitor is on and the stage of the customer journey the customer is at, help us automate our marketing, improve conversion rates and qualify more leads.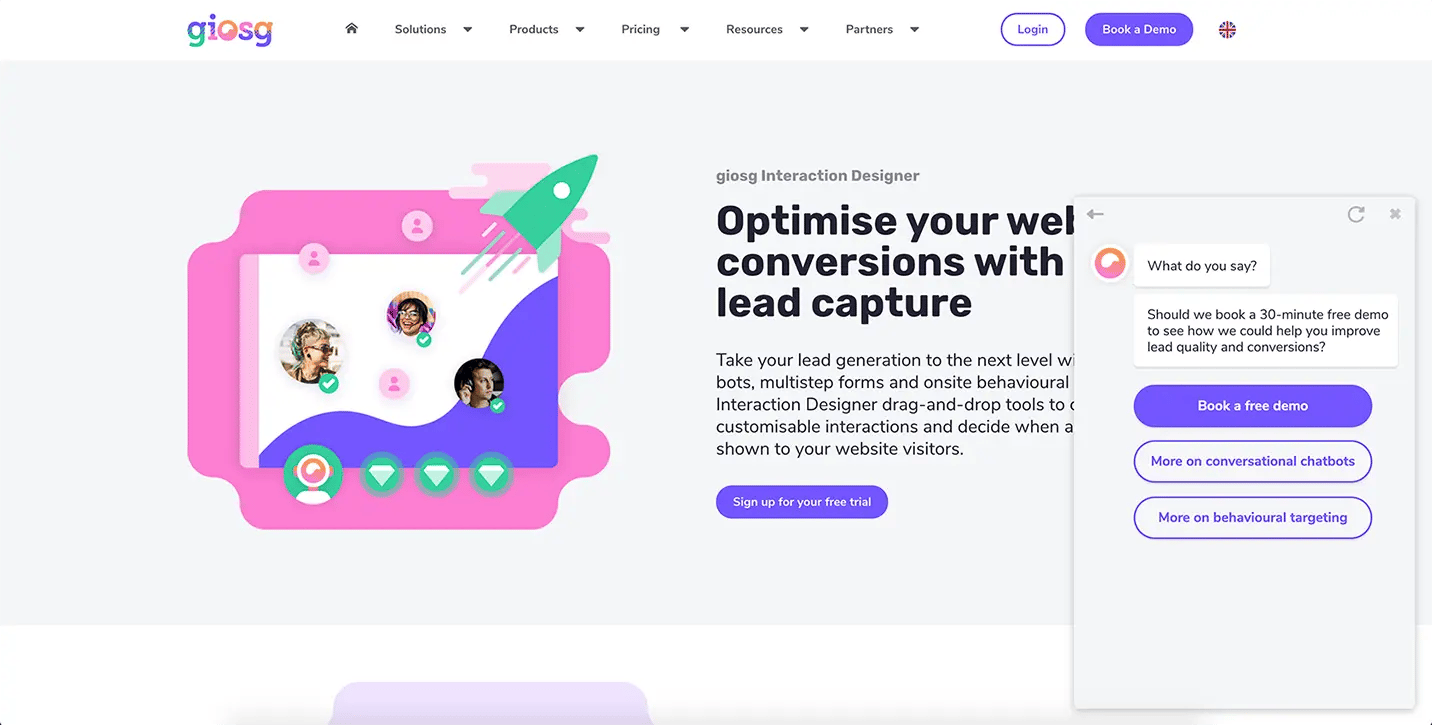 Our chatbots collect customer information with a natural conversational flow that provides a smooth data collection experience. And we use multi-step forms in our conversation flows to avoid overwhelming our visitors with questions.

Try giosg Interaction Designer and sign-up for a 30-day free trial to start converting more leads with chatbots on your website.
Not ready to try it out yet? Read our ultimate guide to lead generation chatbots to get inspired.