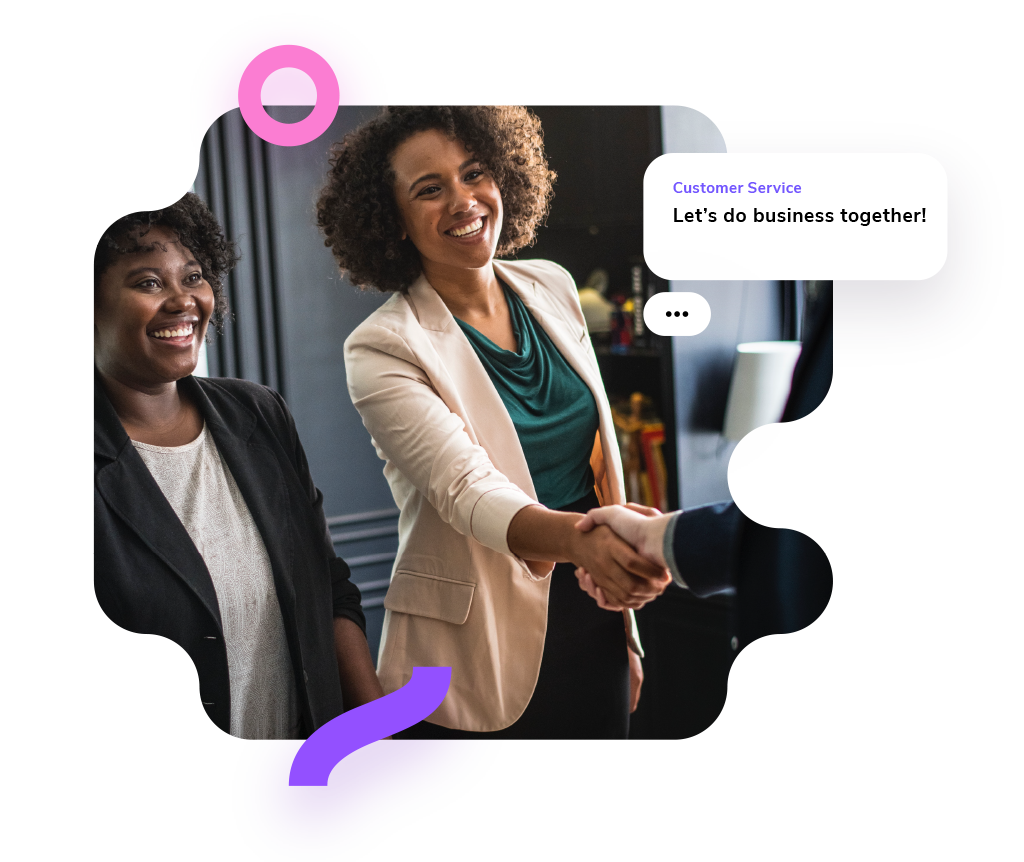 Partnering with giosg
We value companies that take good care of their customers and share our areas of expertise. Offering the best products and technologies in the industry, we guarantee profitable business opportunities for our partners when they include our solutions in their product mix. We are an agile and flexible company to work with. Willing to give it a go? Do not hesitate to get in touch!

Results
Giosg offer highly profitable business opportunities for partners: healthy commissions, limited amount of competition, extra earnings possible by selling add-on services.

Actions
We are a young, agile and dynamic organisation, who is quick in decision making.

Innovative solutions
Utilise our most advanced technologies for the benefit of you and your customers. Cloud, SaaS, AI - you name it.

Easy to deal with
No bureaucracy, no hassle - just straightforward closing of sales.

Steady business
Selling giosg means you safe long term investments in recurring revenues. Customers love us - our annual churn is very low.

Channel driven
Commitment towards the channel. Partners are a cornerstone in our growth strategy.
Would you like to know more?
Locate a partner
Are you looking for a partner who can take care of your full customer engagement process? Or a partner just to look after your live chat needs ? Or do you we perhaps want to adopt the latest AI and machine learning technologies? giosg's partners are skilled and experience companies. They are ready to help you.
Locate a partner