From chatbots that provide product recommendations, to ordering via home voice assistants - conversational commerce comes in many forms. At the end of the day, it's really about convenience, personalisation and being where your customers are.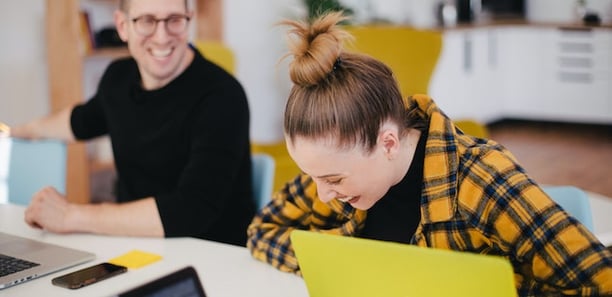 Conversational commerce allows consumers to interact with brands and shop via messaging apps, live chat or chatbots, and voice technology. Consumers can chat to get customer support and product information, but also make purchases within these channels.
It provides eCommerce businesses with a 1-to-1 sales channel and consumers with the kind of bespoke service they expect from brands today.
Here are some numbers that showcase the effectiveness of conversational commerce:
The rise of mobile and conversational commerce
As new smart devices emerge and screen sizes get bigger, browsing and purchasing on mobile has become easier than ever before.
Today, mobile devices account for over half of all internet traffic. And in eCommerce, the share of mobile commerce or m-Commerce is expected to rise to over 71% by the year 2021.
With this shift towards mobile, comes messaging...
Consumers are increasingly relying on messaging as their main form of communication, be it for personal, business, or commerce. In fact, 89% of consumers use messaging apps and 66% of consumers report using shopping apps on a monthly basis.
This massive transition from desktop to mobile and mobile to chatting, is helping bring conversational commerce to the centre of eCommerce strategies.
How can brands adopt conversational commerce?
Conversational commerce can help optimise your customer experience, increase online sales, and improve the way consumers interact with your business during the entire buying process.
To help you get started, we've listed a few ways your eCommerce businesses can adopt conversational commerce:
Add Chat or a Chatbot

Providing conversational platforms, like chat or chatbots to your eCommerce site or in-app is a good start.
Take Staples for instance, they implemented a bot and other interactive elements to help visitors navigate their website search function and enhance their online store's checkout experience.
On the other hand, offering live chat during checkout with personalised automated messages could be just as beneficial.
You can use live chat to remind hesitant shoppers to complete their check out, recommend products, or offer deals and discounts. In fact, we found that visitors who chat with an online expert place, on average, orders with a 30% higher value.

We recommend the hybrid model for the best experience. This means using a chatbot as the first line of interaction and live chat for more complex customer challenges.
Use onsite behavioural targeting
Conversational commerce is all about personalisation - this means providing each visitor with an experience that is relevant to them.
By tracking visitor behaviour onsite and targeting, you can ensure that each visitors' experience on your site matches where they are in their purchasing journey.
With giosg Basket, this is easy. It enables you to automate messages and personalise your interactions. Send customised chat or chatbot offers, and product recommendations according to the amount of items in a shopping cart or shopping cart value.
Here are some ideas for how to benefit from behavioural targeting using a chatbot:
When a visitor's shopping cart value is close to the amount required for free delivery, show them a product that will make them eligible for it.
Recommend complimentary products based on their basket contents e.g. a tripod to accompany a camera, for example.
Provide a discount code for shoppers that stop interacting in your online store, after putting items in their basket.
Integrate messaging apps
Enabling consumers to interact with your brand via messaging apps can easily connect your brand with your target audience.
There are plenty of instant messaging apps out there, but it's not always feasible to integrate all of them into your channel mix. So, think about which channels and messaging apps work best for your business. Where does your target audience spend their time?

Messaging apps help create a private line between your business and your potential customer, making them great avenues for offering customer support, and also providing product recommendations and cross-selling or up-selling items.

With 1,3 billion users using Messenger and 2 billion users on WhatsApp worldwide, it is worth considering!
The benefits of conversational commerce:
Improve customer experience: As seen with Staples, conversational commerce has the power to help improve the checkout journey, site navigation and overall customer experience.
Increase engagement and interaction: Conversational commerce helps make your brand more accessible to consumers, by expanding your channel mix. This makes it easier for customers to reach you and interact with your brand.
Boost online sales: Conversational commerce provides the possibility to grow your business and increase online sales by helping up-sell and cross sell products. At the same time, it can help automate parts of your customer service, helping drive your costs down.
Looking for more insight for your eCommerce strategy and ways to prepare for the fast approaching peak sales season? Read our latest guide [10 Tips] Prepare your eCommerce Strategy for Peak Season 2020.