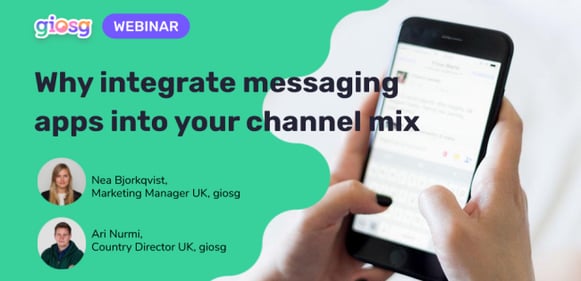 Consumers want instant answers and are impatient. Hence, instant messaging has become part of our everyday lives. It is the closest to face-to-face customer-brand communication you can come in the digital world today.
As such, messaging apps have become fundamental n marketing strategies, join us to find out why you should be implementing social messaging channels and how to do so seamlessly!
Join us for this webinar to learn:
Why use social messaging apps in 2020?

What messaging apps to consider

How to integrate messaging apps to reach your audience




Tune in with Nea Björkqvist and Ari Nurmi to learn more!