Artificial intelligence (AI) is here for the long haul and is making leaps and bounds on how it can optimise business processes.
You never know, AI chatbots could be the next solution to make you go, "wow, why didn't I think of using this sooner?"
But what is an AI Chatbot? Is it the same thing as the average chatbot?
What is an AI chatbot?
To set the foundation for understanding AI chatbots, you should know that all AI chatbots are indeed chatbots but not all chatbots are AI chatbots.
That being said, what is a chatbot?
Chatbots are software programs that engage in online conversations with humans automatically, typically via text.
The benefit of chatbots, in general, is that they generate automated responses alleviating the need for a human representative to respond.
Now, to be more specific, what are AI chatbots?
AI chatbots are software programs that understand spoken or written human language based on Natural Language Processing (NLP) capabilities.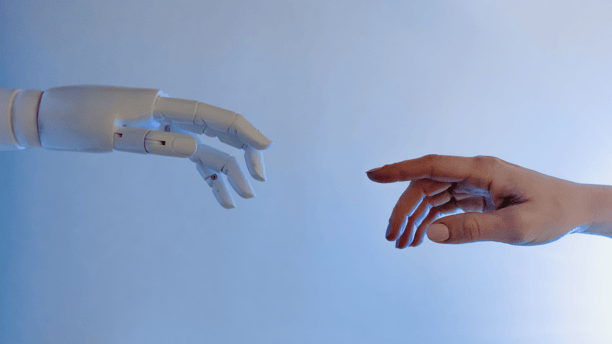 This means that an AI chatbot can detect the intent of a query that a user types in and deliver the best response it deems fit.
Machine learning is also an important aspect of AI chatbots, as this allows the AI chatbots to more or less learn and improve based on experience.
What are the benefits of AI chatbots?
✅ Efficient customer service
One of the main benefits businesses love about AI chatbots is that it makes customer service more efficient. Diligent and personal service doesn't always have to require human support via live chat.
✅ They gather and learn from customer data
By taking advantage of the previous live chat history that has taken place on your website, AI bots are able to learn and respond based on real conversations that you've had with customers in the past.
When you train your AI chatbots based on customer conversation history, your bots are also becoming more accurate. Evidence of patterns in previous conversations are a good indicator of what answers customers are frequently seeking.
✅ Provide support 24/7
Another benefit of AI chatbots is that they are available 24/7 and respond to customers instantly. You can provide personalised conversations around the clock, even in multiple languages in some cases.
Overall, after the initial data is collected, AI chatbots require low manual maintenance. But how do you make sure you set your chatbot up for success?
For that, you need to make sure you're following the chatbot best practices and optimizing your bots as you go.
AI Chatbot FAQs
What is an AI chatbot?
An AI chatbot is an online program that can simulate human-like customer interactions on mobile apps and websites through the use of NLP and Machine Learning.
They are designed to understand a user's intent, preferences, and needs without the involvement of a human operator.
What is an AI chatbot used for?
AI chatbots have many advantages and uses in different aspects of a business. You can use AI chatbots to:
Identify qualified leads
Collect user data and build email lists
Provide exceptional customer service
Upsell and cross-sell your products and services
Automate repetitive tasks


In a nutshell, you can really transform your operations by using an AI chatbot to improve your efficiency and provide a better customer experience.
How to build an AI chatbot?
Building the best AI chatbot for your business is easier than ever with the help of a chatbot builder. While there are many platforms available out there, you should ensure that you are clear on your preferences and needs.
Next, compare different AI chatbot platforms based on their user-friendliness, integrations, reporting capabilities, and other factors mentioned above.
If you are looking for rich capabilities at a nominal rate, consider opting for giosg. It has a user-friendly interface and comes with tons of features that make the process of building an AI chatbot hassle-free.
Which features should I look for in AI chatbots?
While picking a chatbot builder for your business, here are some of the factors that you should compare in different platforms:
Accuracy
Automation grade
User-friendliness
Targeting options
Integrations
Branding options
Chat routing
A/B testing feature
Reporting and analytics capabilities
Customer support


This is just quick overview. Read more about how to choose the best software for you here!
Want to learn more about AI chatbots?
Still wanting to learn more about AI chatbots and also the best platforms to create your own? Head to our blog post 20 Best AI Chatbot Platforms to get even more inside information on conversational AI.