In 2020, Staples' corporate strategy set out to develop their digital channels. With outdated and inefficient systems that resulted in slow customer service, Staples aimed to take their eCommerce website and online customer experience to a new level.
Gain insight into how Staples was able to overcome challenges and enhance their online store's customer experience with one efficient solution!
The Starting point
Staples had, at a group level, decided to focus their 2020 global strategy on developing their digital services. This would involve improving the online customer experience, as well as enhancing their eCommerce website mobile responsiveness and compatibility across devices.

Staples also wanted to refresh their social media channels to support this shift to digital. The renewal of Staples global eCommerce websites had already been launched in several markets, but Staples' Finnish online store had functional issues that required immediate attention.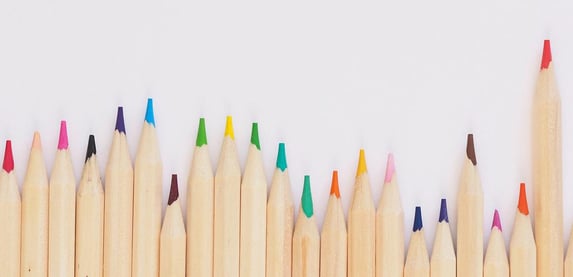 The Challenge
Like with many global corporations, making changes to a website globally would be a massive undertaking. Therefore, Staples Finland needed to find an efficient and user-friendly solution that would improve the functionality and customer experience of the online store without the need for a big IT project.
Due to high volumes of visitor traffic, Staples' online customer service was slow. Many of Staples 1200 weekly emails and 400 phone calls often concerned the same problem, taking up valuable customer service resources.

One of the main issues was the online store's weak search function. Further challenges occurred during the checkout process, which required customers to submit a product reference number in a field that was either hidden or unnoticeable.
To add fuel to the fire, their eCommerce website was built on multiple mirrored sites. If a visitor continued browsing other products after clicking and adding products to cart on a subcategory page, such as school supplies, the visitor's browsing would be limited to that particular subcategory. This would often go unnoticed by website visitors, as the subcategory sites were visually identical to the main page.
With multiple glitches impacting the website's overall customer experience, Staples set out to solve these challenges in an easy and efficient way, without the need to completely renew their website.


"Our eCommerce site is simple, but there are some areas on the site where our customers need more assistance. Our goal was to enhance our customer experience by improving the navigation and better assisting customers online."
Ina Mickelsson, eCommerce Manager, Staples Finland
The Solution
After an initial meeting with giosg, Staples became confident that giosg Interaction Builder would solve their online store challenges. They liked the idea of using giosg Interaction Builder to create visual elements in order to assist visitors and help them navigate better around the website.
This solution is cyber secure and simple, only requiring one line of code to be added to their website. Creating, publishing and updating interactive elements is also easy and cost-effective.
Using Interaction Builder, Staples is able to create clear and informative pop-ups that guide visitors using their search function and reminds them to add product reference numbers during their checkout process.

Visual elements were also added to the website's side panel to support seamless navigation and keep visitors informed about where they are on the website.
"Collaboration with giosg's customer engagement team has been great and we always receive immediate support, even in most challenging cases"
Ina Mickelsson, eCommerce Manager, Staples Finland


The Results
Improvements made to Staples' online store customer experience and functionality has positively impacted their customer service.

Visitors no longer contact customer service regarding the same website issues and the support team is now able to focus on resolving more important customer inquiries. Staples customer service managers and agents see this as a very positive development.
Visitors have also successfully learned how to navigate the Staples online store, with the help of interactive elements created in giosg Interaction Builder.

It has been so successful that Staples plans to publish new elements to solve other customer support challenges as well.
"Giosg has a great tool that helps us quickly, efficiently and effortlessly solve our online store challenges. We loved giosg Interaction Builder immediately and saw from the beginning all the potential ways we could benefit from giosg's cost-effective services."
Ina Mickelsson, eCommerce Manager, Staples Finland