Conversational marketing is all about communicating with your customers and prospects in a personalised way using real-time channels like live chat, chatbots and messaging apps.
With their conversational approach and 24/7 availability, chatbots play an essential role in conversational marketing.

They not only help to engage website visitors but collect valuable information and qualify your leads further so you can send ready-to-buy leads directly to your sales team.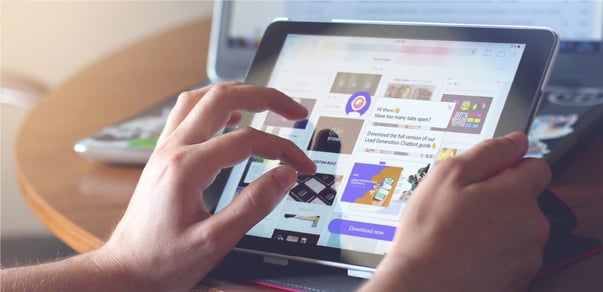 In this blog, we share our best practices and top 7 tips for how to use conversational marketing to reach and convert your audience in an effective, delightful and personalised way.
1. Target your conversational marketing tools
Implementing your conversational marketing strategy starts with selecting the website pages where you want your conversations to take place.

Leverage your pages based on where you receive the most traffic, and where you have high-intent visitors that are most likely to make a purchase.

To optimise your results, place the chatbot on the pages that both get high levels of traffic and convert well.
2. Plan your conversation flow
Once you've found the ideal place for your chatbot, you can move to the next phase, which is planning your bot conversation flow. It should be based on the strategy you've chosen and the phases of the customer journey of your website visitors.
The number of questions and the type of things you should ask will vary according to the customer journey.

At the top of your marketing funnel, you may only want to ask for the visitor's email, whereas further down the funnel you may want to collect more specific information.
3. Keep it simple and casual
To provide a smooth customer experience, try to keep your interactions simple in your planned conversation flows and at all stages of the customer journey.

People expect to get prompt answers to their questions and find information without major efforts. Making it too complicated can lead to drop-offs and misunderstandings.
For the tone of voice of your bot, you need to follow your brand guidelines to deliver a consistent message but also choose terminology and words that your audience typically uses.
Use casual, conversational language to make the communication feel more human. People like a human touch in a chatbot although they know they are not having a conversation with a human.
4. Greet and guide visitors
Your bot can open as a pop-up to welcome and greet a first-time visitor when they arrive on your website.

And, when they've shared their contact information and become regular visitors, you can continue to welcome them with a more personalised message based on the information you've gathered on their path while on your site.
In case your visitors get lost on your site and can't find what they're looking for, your chatbot is there to guide them to the right place. With a simple button-based bot and predefined answers, you can smoothly lead your visitors through the website.

5. Educate with lead magnets
People who are in the awareness stage of their customer journey and looking to educate themselves when they land on your site will be pleasantly surprised if your chatbot provides them content on a topic they're interested in.

At the same time, you can capture a new lead as your bot collects your visitor's contact information.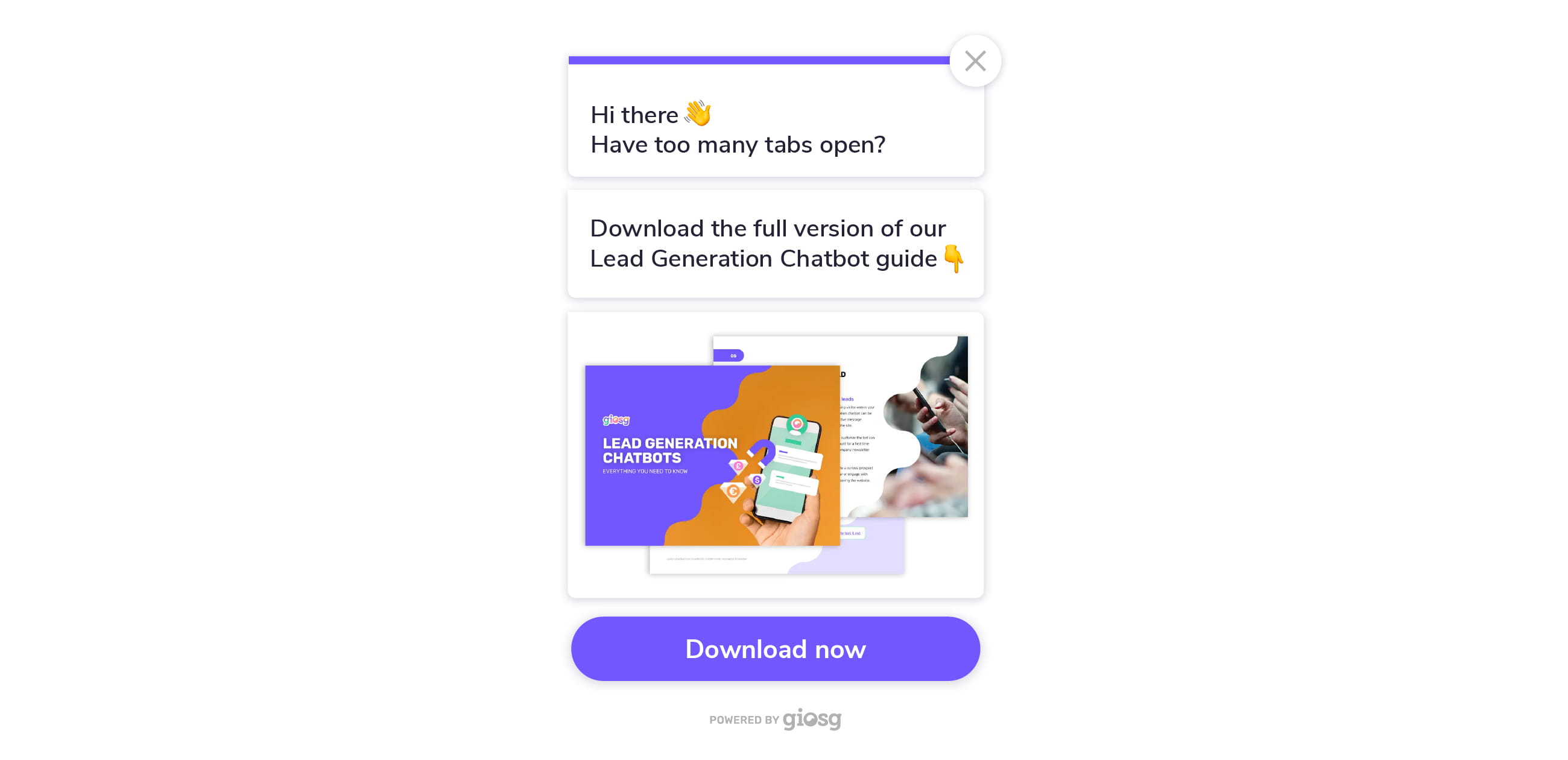 6. Promote your offering and demos
Some of your visitors may have a problem when they come to your website, and they know that your company offers a solution to this problem.

That is a great opportunity to use your bot to find out what the problem is and to promote your products or services and guide the visitors to your offering.
When prospects are interested in your products and want to have human-to-human contact with your company, bots are handy in letting them book a demo or schedule a meeting with your sales team, or just talk to them over live chat.

Your bot can proactively offer this option when having a conversation with them, or when the prospect is on product or pricing pages.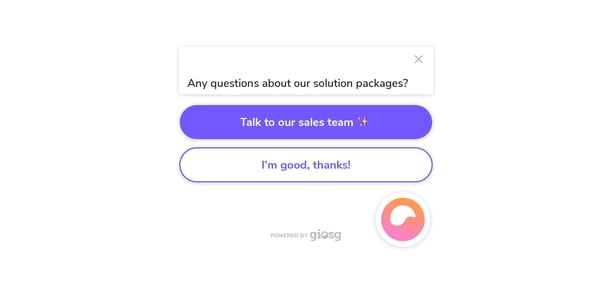 7. Ask for feedback
And lastly, don't forget to use your bot to take the opportunity to ask for feedback from your customers and prospects whenever having a conversation with them.

To avoid making it feel forced, it's better to leave it as an option, not make it a mandatory step.
The ultimate goal of these conversations is of course to collect contact information and qualify your leads further to take them smoothly through your sales funnel. Bots are there to do it proactively in their approachable and human way even during out of office hours when your teams are not available.
If you're interested in knowing more about using chatbots in conversational marketing for converting leads and improving your customer experience, download our ultimate guide on Lead Generation Chatbots.