Live selling is a new trend in eCommerce that is changing how people shop.
This is because shoppers are more willing to purchase a product if they can do so with ease and convenience.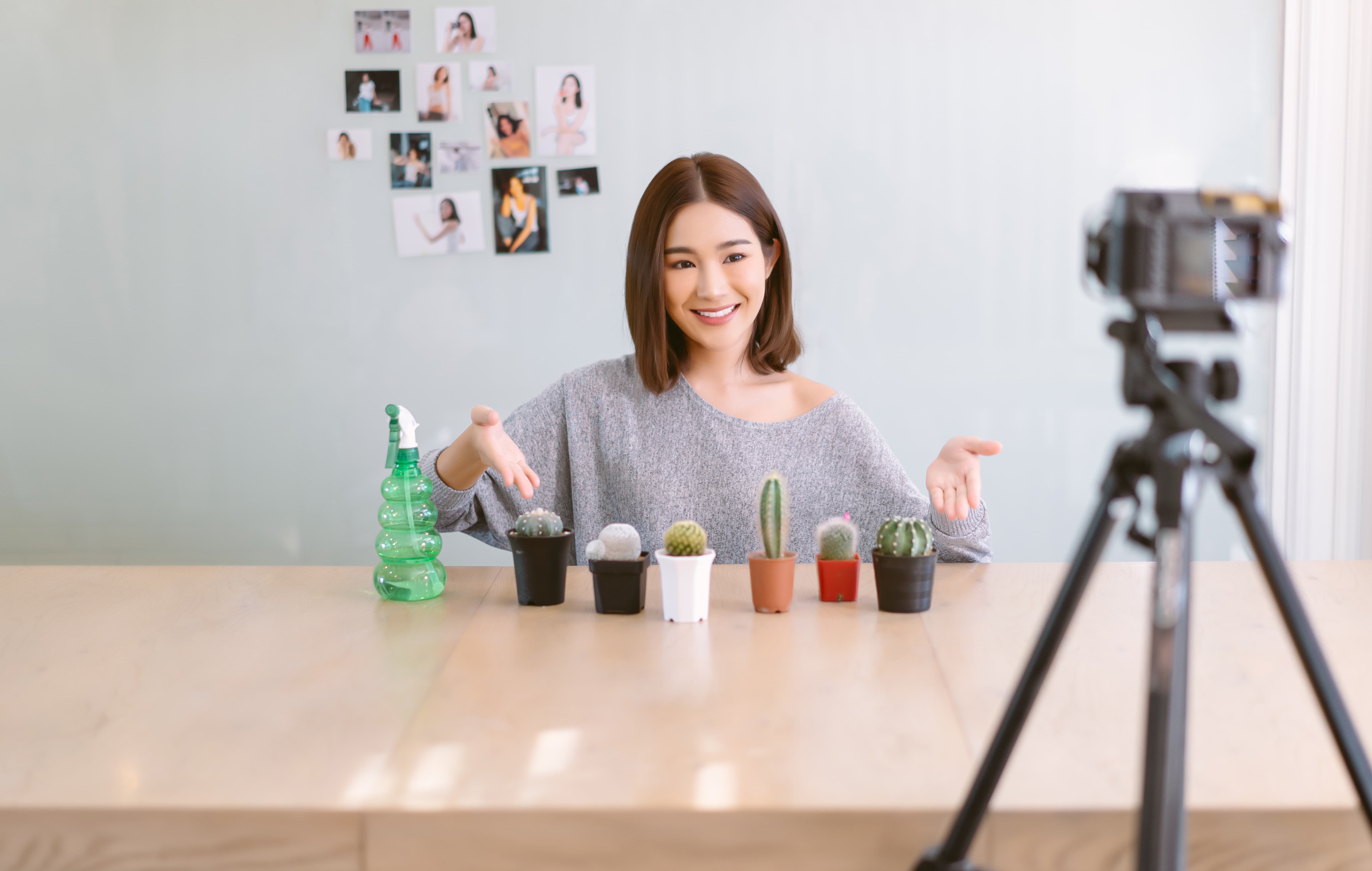 Shoppers can now shop live, chat with their favourite brands, and get personalized recommendations based on their previous purchases. This has led to increased sales for companies that offer live selling capabilities.
What is live selling
Changes in buying trends
New era of shoppers: Gen-Z
Types of live selling
Top 10 live selling tips
What is live selling in eCommerce?
Live selling, which also goes by the name live shopping, refers to the act of different retailers showcasing some or all of their products via live streams.
To live stream their products, most retailers utilize social media platforms to help them reach many people in one go. Once the video is live, customers can then make purchases in real time.
Most of this type of eCommerce selling is informative, educational, and entertaining content, for example, tutorials and try-on demos.

Even though there are still many people that don't know about live selling, it has been in the market for several years.
Moreover, platforms such as QVC and HSN have been carrying out live selling activities for decades. However, in 2016, live selling experienced a gain when it became a selling trend in China.
After this, the market value of live selling grew to around 171 billion USD in 2020 alone, and we can expect this market value to grow even more in the coming years.
As per the USA, the live stream industry has begun to grow, and specialists estimate that between 2023 and 2029, the market value of live shopping in this country alone is expected to grow 27% reaching $ 252.76 Billion.
Live selling is now considered a standard practice for many eCommerce businesses as more and more people prefer to shop this way.
Therefore, companies are focusing on creating immersive shopping experiences that will keep customers engaged and make them want to buy from them again and again.
This makes it easy for e-commerce companies to sell products without hassle or delay in getting the product delivered to their doorstep!
Changes in buying trends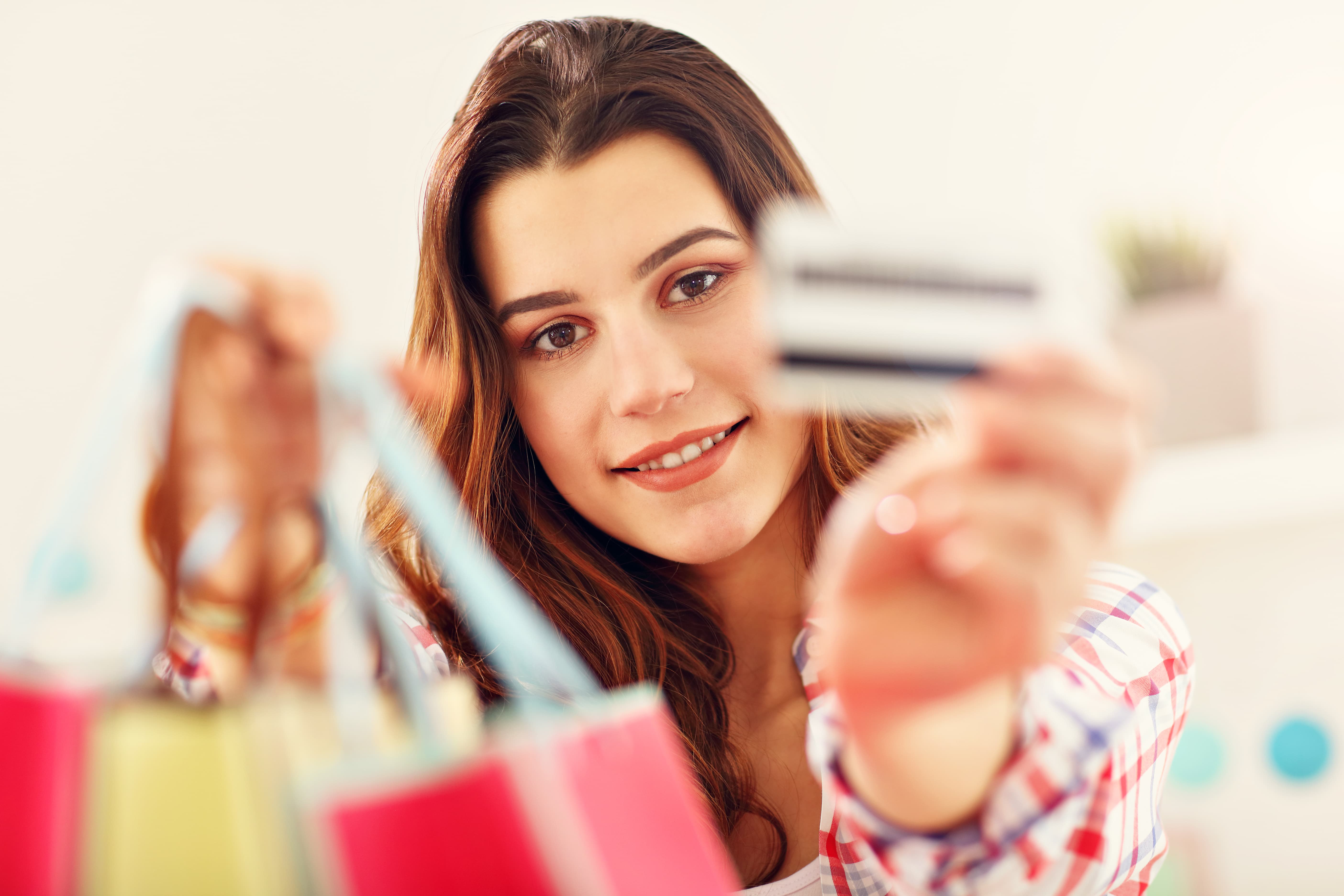 If you play online video games, you probably have a clue of how much change has occurred to the behaviour of consumers ever since the pandemic hit in 2020.
👉 Online activities picked up pretty fast, and now stats show that roughly 76% of all US adults prefer to shop online now. People now rely on online stores to purchase groceries, clothes, and medication.
However, here are some key buying trends that outshine the rest:
Digital shopping
The "stay at home" and "social distancing" policies have led most people turning to online stores to shop for products.
However, even after the end of the pandemic, most people still rely on digital shopping to get their shopping done. By 2025, specialists expect online sales to represent around 25% of all retail sales online. Due to this reason, eCommerce sales grow by trillions every year.
High-income earners and Millennials are leading in online shopping
Although the shift to digital shopping has affected many people at a universal level, high-income earners and Millennials seem to enjoy this shift the most.
That is because these two groups of people spend their money on non-essential and essential goods they find online.
Moreover, they tend to spend a lot of time online; hence they encounter and buy many goods.
Brands now require exposure
The great shift to online shopping has allowed most retailers to expose their brands to more people to boost their sales.
Therefore, to avoid small businesses affecting their sales, larger companies are now utilizing many resources to expose their brand via online resources. Furthermore, they are using even more resources to ensure availability to clients at all times.
New era of shoppers: Gen-Z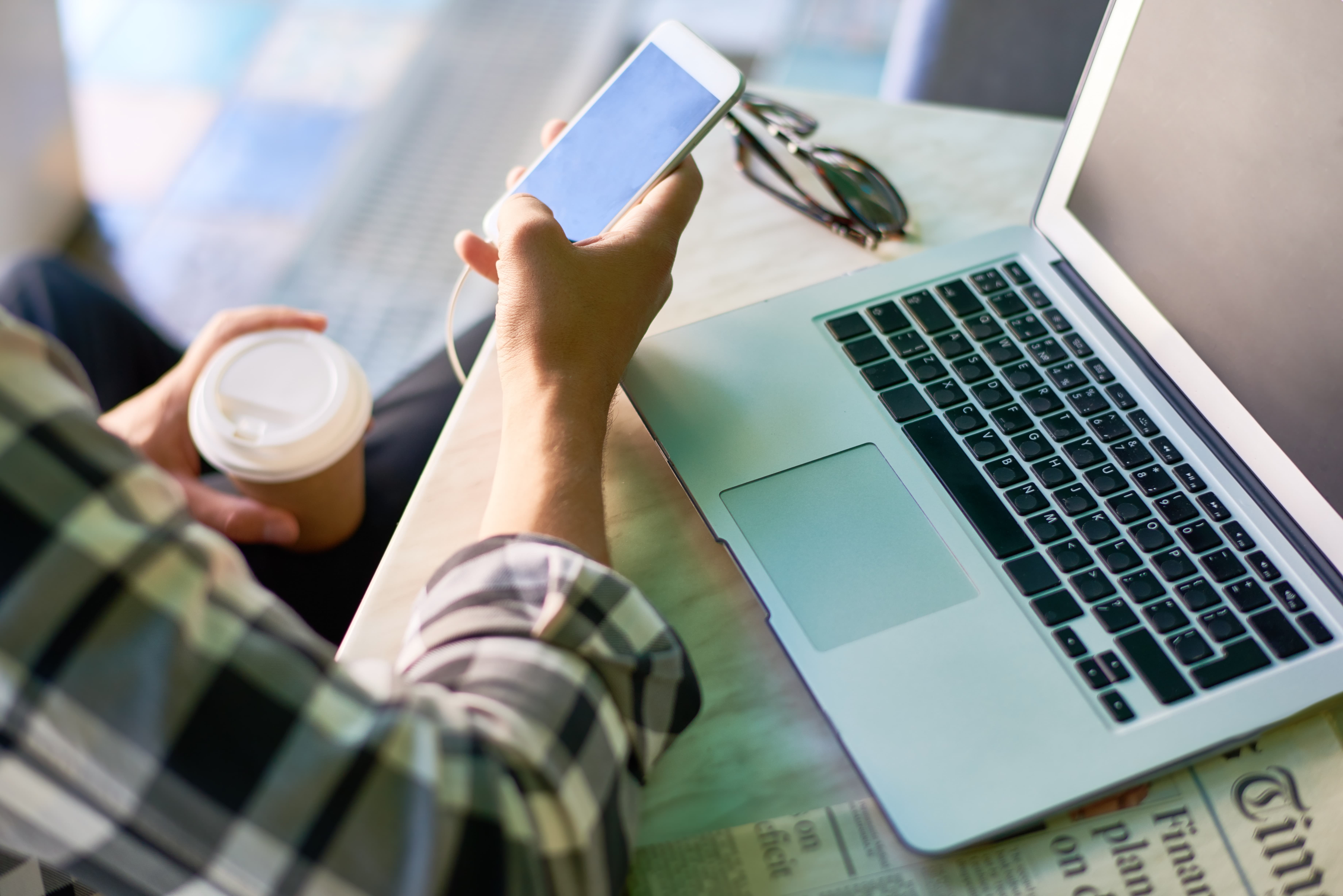 Generation Z or Gen-Z (who also go by iGens, Post-millennials, and zoomers) are all individuals born between 1997 and 2012. These individuals precede Generation Alpha and follow millennials. Gen Z has grown up technology-driven and fully global.
Gen Z tend to spend a lot online because most products tend to target them. However, stats show that Gen-Z spends around 3 hours per day browsing social platforms.
Due to the influence of technology, Gen-Z tends to prefer the following shopping methods:
Mobile first
Compared with other generations, Gen-Z spends much of their time using smartphones. They utilize smartphones to:
Communicate
Entertain themselves
And most importantly, shop
Stats show that:
Therefore, according to these stats, you will find that most Gen-Z's depend on smartphones to carry out online shopping. After realizing this, most businesses are now making arrangements to target this generation through their phones.
For that reason, if you are in this generation, you can expect more ad pop-ups to appear randomly.
Seamless fast payments
Most individuals in the 21st century prefer to utilize mobile payment methods to make payments for goods purchased.
For example, 92% of all Gen-Z say that their phones have money transaction apps connected to their financial account, and they prefer to utilize them instead of using cash to make payments. That is because using mobile payments allows Gen-Z to shop faster and more securely.
Moreover, Gen-Z utilizes mobile payment apps, for example, Google pay and Apple pay to shop both offline (in physical stores) and online.
Buy now, pay later
A new trend in the eCommerce market has emerged recently known as "buy now, pay later." And just as the trend's name suggests, consumers utilizing this trend buy goods on loan (short term, of course) and then pay for the goods later.
Out of all generations, Gen-Z is heavily utilizing this trend to gain the products they want. Statistics show that almost 48% of all Gen-Z plan on utilizing this new resource by the end of this year, with most planning to use BNPL to buy items during the holidays.
Social media immersion
Gen-Z is always online, browsing social media platforms and watching videos on various sites. However, when interacting with different online platforms, Gen-Z sometimes comes into contact with goods on sale.
If they trust the sellers, they might live chat, get a description of the goods and then buy the products online.
Moreover, some Gen-Z's follow social influencers online, and once they post certain products, it pushes them to want to buy them.
They then follow affiliate links influencers post on the product and purchase it online. The influencer gains a commission of around 5 to 30%, so they continue to post these links to attract more consumers.
With the introduction of live chat, e-commerce has seen a huge shift in how it sells products. The live chat feature allows shoppers to talk to a customer service representative and get help with their queries. It also helps them find products they might like.
What are the different types of live selling?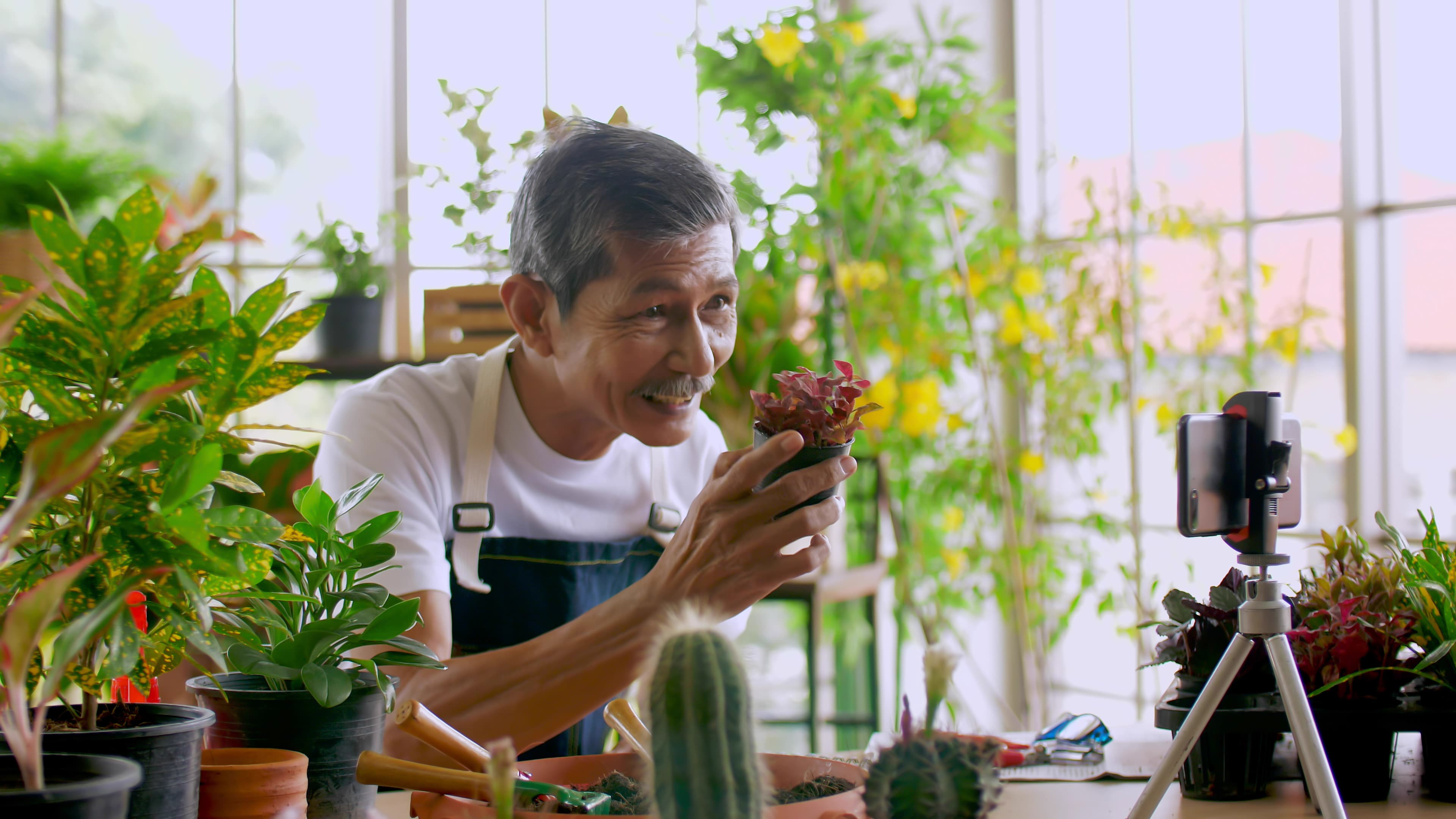 Live selling is, without a doubt, beneficial to retailers and consumers, especially Gen-Z. Consumers get access to multiple products from multiple retailers online, and retailers get to sell their products, hence a win-win.
But what are the various types of live selling that retailers can utilize to sell their products:
Social media live selling – Here, retailers utilize social media platforms like TikTok and Instagram to live sell their products. Consumers then find these live streams, watch them, and if the products appeal to them, they buy the goods.
Websites – Some retailers also utilize their websites to host live selling events. For example, Amazon has a site that they call Amazon live. They use this site to host live streaming events, for instance, live selling. Therefore, as a retailer, you can also utilize this tip to attract more consumers.
Shoppable videos – some retailers are also utilizing shoppable videos to help ease purchasing products in the live-selling industry. Here, the videos contain links, and clients can click on these links and are redirected to a site where they can purchase the product.
Top 10 Live selling tips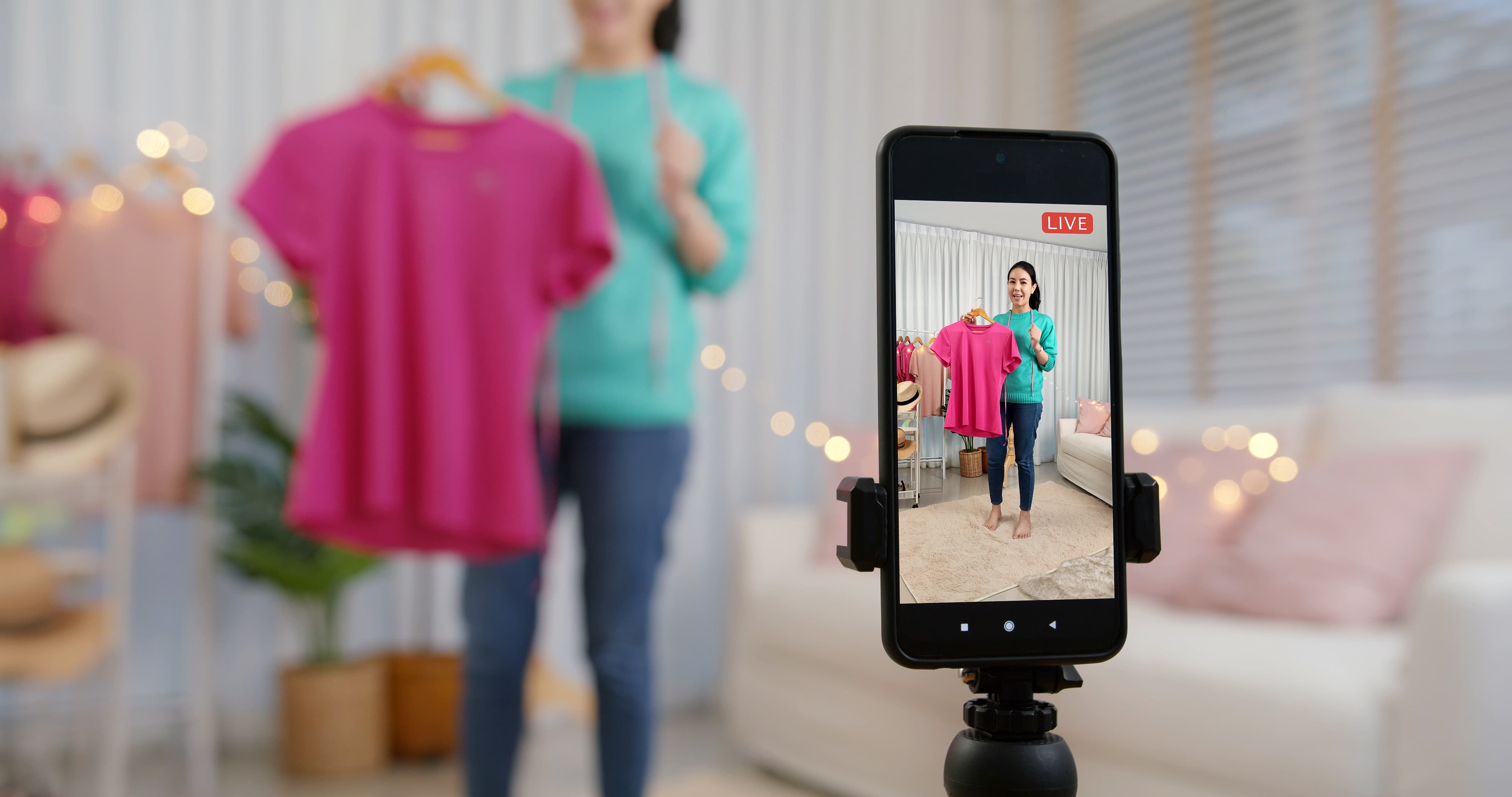 1. Collaborate with Influencers
Gen-Z and millennials tend to follow the advice of influencers a lot. And since these groups of individuals shop online the most, you should use influencers to gain the upper hand as a retailer.
Using influences will not only boost your brand's exposure, but it will also boost your overall profits. On average, companies generate a revenue of up to 6.5 USD for every 1 USD they invest in influencer marketing. Hence this is a tip that you should use.
2. Utilize your Email Efficiently
Emails are a great tool to utilize if you wish to contact your clients before you host a live stream. Sharing your live stream link to your clients and potential clients beforehand will help them prepare to attend the live selling event.
Of course, you might have to share many emails at once, but the returns are well worth the effort.
Promote your Live Selling Event
If consumers do not know about your live selling event, they cannot attend it, which means low profits. Therefore, you should utilize all the resources that you have at your disposal to promote the live-selling event. These resources include:
Social media channels
Your website
Emails and so on
3. Live Shopping through Websites
If you, as a retailer, have a website, you can use it to carry out live shopping events. Of course, you have to make some adjustments to your site, for example, embedding live streaming capabilities to your site but the returns from this investment are a phenomenon.
Moreover, since you will be utilizing your site, you can quickly gain an insight into how the live selling event went via online monitoring tools such as Google analytics.
4. Utilize Timers
When you utilize timers to signify hot deals that are about to expire, individuals get the urge to nub these items as fast as possible. It's called the persuasion principle of scarcity. You can see this trick in action in the companies that slap "limited edition" on goods to sell them faster.
Therefore, utilize a timer and watch people rush to buy the products before the clock hits zero.
5. Host Giveaways and Run Polls
To grab the attention of your consumers, make the live selling event lively using fun activities such as polls, trivia, and games.
Moreover, you can motivate your customers to participate by offering giveaways for individuals who participate or win these games. Doing so will keep consumers in your live selling event for longer, boosting your sales in return.
6. Share Links
Live selling events hinge on retailers sharing product links. Otherwise, how will clients get to the products that you are selling?
Sharing product links during your live selling event will make live shopping easier for your customers. Moreover, it will boost sales as this link redirects potential buyers to the items they wish to purchase.
7. Multi-Stream
When it comes to live selling, if you wish to boost your sales immensely, you must multi-stream. Of course, consumers tend to be more active on specific sites. However, multi-streaming will help you reach even more consumers using a single live stream.
8. Shoppable Videos
Shoppable videos are simply marketing videos that contain retail products. Retailers then embed links onto these videos to redirect potential buyers to the product on the video.
As a retailer, you should also utilize this skill to boost your sales on live selling events. Stats show that retailers who use this trick gain a 30% increase in conversion rates.
9. Pre-record your Live-Selling Event
If you are a fan of live selling via Youtube, you can utilize the "premiering feature" to make your live selling even more effective. Here, you pre-record your video and then create a premier. You can then watch the live selling event in real-time together with your viewers and answer questions using the live chat feature that youtube offers.
10. Future of Shopping and Selling
There have been a lot of advances in the shopping and selling world over the years. As of 2023, people are shopping online and using mobile phones to transact and pay for goods. However, these are just current trends. As per the future, you should expect the following trends according to surveys and research:
The main shopping channel will be e-commerce, as most people will turn to digital shopping.
Retailers will start to utilize robots and AI to handle sales by 2032.
Instead of utilizing phones to carry out online shopping, people will start relying on the meta-verse, which is more immersive.
Retailers will invent new methods to deliver goods, for example, using drones that are faster than bicycles or cars.
Conclusion
The e-commerce industry is a unique market with many different opportunities. One of these opportunities is live selling, which allows companies to sell products in real-time.
Live selling has been an effective way for brands to connect with their customers and increase sales, but it is not without its challenges. To make the most out of live selling, companies need to be ready for a shift in consumer behaviour.
The best way to sell to Gen Zs is by using shoppable videos that allow them to shop from the comfort of their homes and chat with the company's representatives on live chat.
Live selling has, without a doubt, shaken the e-commerce industry. It allows small businesses to market their products to large masses and convert this effort into more profits.
Moreover, since live selling occurs online, small businesses can spend less money advertising their product. That gives them a fighting chance against the big companies that spend millions on advertising alone.
Therefore, if you are a retailer, you should use live selling; the returns will shock you.