It isn't easy to keep online shoppers exclusively interested in your store when they have a sea of options at their fingertips. You'll need to make their shopping experience both easy & engaging to reign supreme.
The key to providing a worthwhile shopping experience for your customers is by combining interactive elements with the most-consumed type of content: video.
Shoppable videos to be exact.
Shoppable videos are a live commerce solution that fulfils online shoppers' need for video proof and convenience when shopping.
If the concept of shoppable videos is new to you, don't worry, we'll explain what shoppable video is, who it's for, and the benefits of it in this article.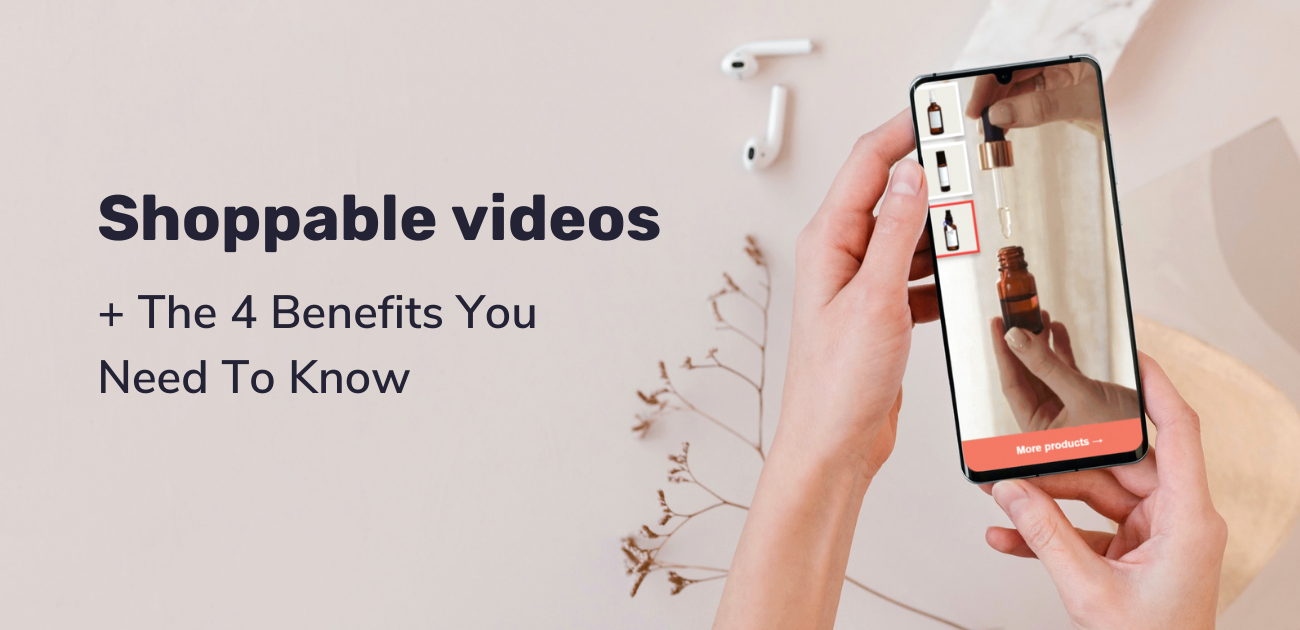 What is shoppable video?
Shoppable videos are interactive videos that encourage website visitors to purchase products straight from the video by clicking a link or image.
This allows viewers to watch a video, and then at the moment they see a product they like in the video, they can simply click on it to learn more information and add it to their cart.
Shoppable videos can be great for both pre-recorded campaign videos or a live video event.
Shoppable videos may just be what you're looking for as a dynamic element to add to your website to boost conversions. Also, it's a great first step if you've been pondering the idea of live video shopping events, but you're not quite ready to invest in the production side of it yet.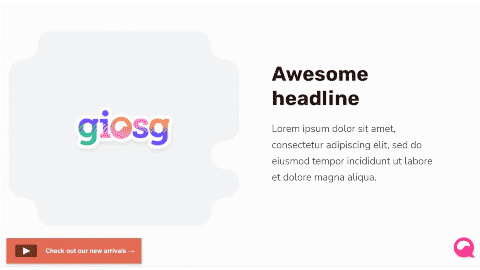 Why is shoppable video useful?
Videos alone have proven to be a powerful sales tool. In fact, 70% of shoppers say that online videos help them decide which brand or product to buy.
Plus, 81% of marketers have seen that videos have a direct and positive impact on sales.
So, are we on the same page about using videos in your marketing strategy is well worth it?

Now, when you leverage shoppable videos on your website, it makes the time the shopper spends watching videos, that they would have watched elsewhere regardless, more valuable.
With shoppable videos, customers can do the video research they need to and read more about the products all within the same shopping session.
Shoppable videos create a smooth buying experience for consumers to easily go from inspiration, to information, to purchase.
The clickable, interactive elements of shoppable videos are great for engagement as research shows that the click-through rate of interactive videos is 10x higher than passive videos.
Who should use shoppable videos?
While we're sure any industry could find possible ways to make shoppable videos work for them, we think shoppable videos work best for product-based businesses.
The good news is that shoppable videos can be beneficial for both B2B and B2C businesses.
If you're trying to market directly to consumers, you can use fun relatable videos to attract their attention. If you're looking to capture more business leads, you could leverage a slightly more educational video with clickable products.
Shoppable videos also work best for those businesses that have video resources available.
Of course, you could start filming more high-quality videos just to launch shoppable video campaigns, but it's a much easier transition when you already have professional marketing videos ready.
Here are some other ideas of videos you can use in shoppable videos:
Professional marketing videos
Popular videos from social media
User-generated videos & reviews
Tutorials
Product demonstrations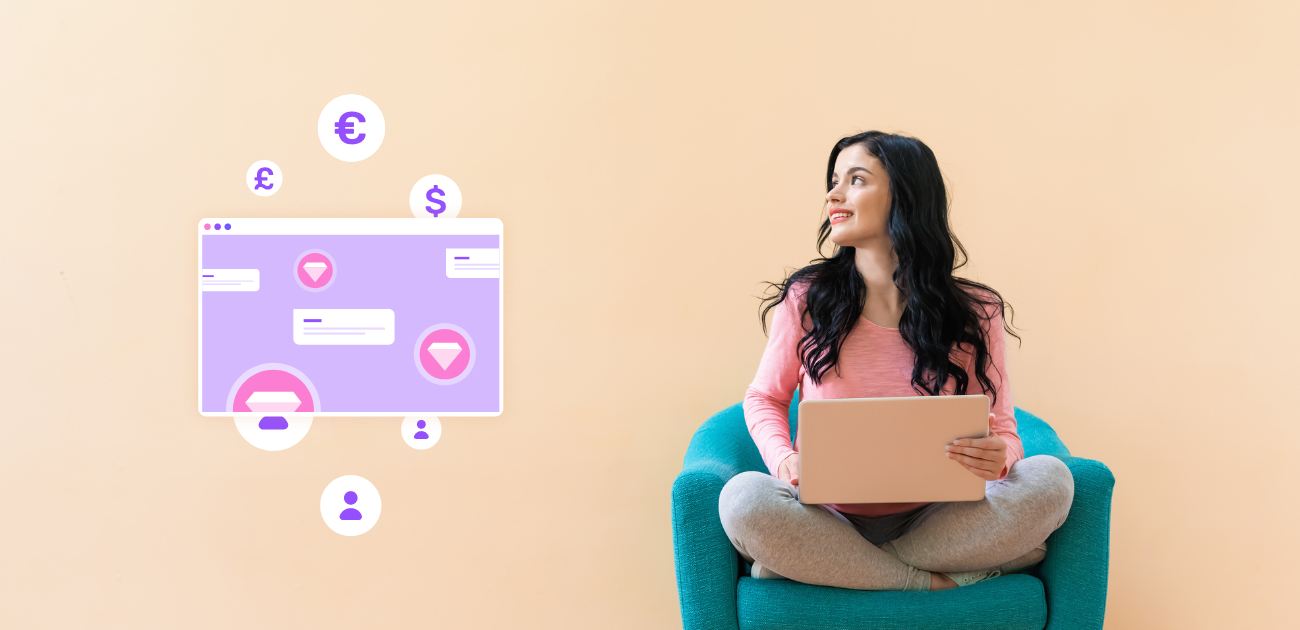 4 Benefits of Shoppable Videos
Launching a campaign that features shoppable videos can be as straightforward as finding an easy-to-implement shoppable video software and aligning your products, videos, and goals.
That's why in this article, we want to highlight the benefits of shoppable videos to help you convince your marketing manager that shoppable videos can benefit your business too.
Shoppable videos help you to:
1. Build an emotional connection between product and customers
Static product images cannot tell so much of a story. In most cases, product photos are best for only showing different angles and sizes.
Videos tell a more complete story. It allows the viewer to imagine themselves with your products and also demonstrates how to use them correctly.
To add to this, a website visitor will most likely trust your products even more when they have the chance to see them in action in a video. Consumers are starting to see through perfectly polished, photoshopped images and just want to see the real thing.
2. Boost customer engagement
Across almost all platforms, marketers have seen that video ads are more engaging than static ads. In fact, 70% of users swiped up on Instagram ads to see a promoted website or product.
But, don't stop with the engagement properties of videos there. Tagging on those interactive product links takes engagement even further with shoppable videos.
With shoppable videos, visitors can see clear call-to-actions intertwined into the video. By combining interesting video content with well-timed product links, visitors can't help but interact with your shoppable videos.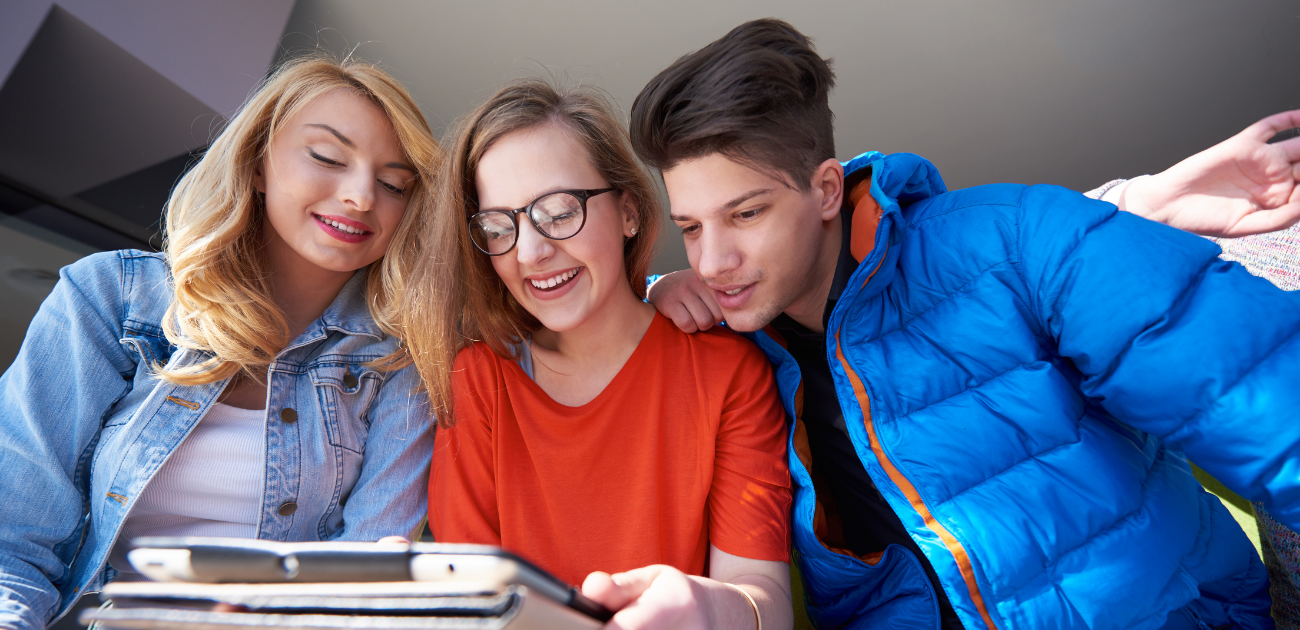 3. Target campaigns to the right audience
Targeting is crucial in any marketing campaign because every shopper is different. They consume media differently and they have different product interests.
So, you shouldn't use shoppable videos as a one-size-fits-all tool.
Sure, occasionally it could be beneficial to highlight a variety of featured products in a shoppable video on your home page. However, you'll see better results when you target the videos to specific audiences.
For example, you can target website visitors who come from a certain campaign URL, or who are viewing a certain product page, or who are viewing from a specific country.
48% of website visitors want to watch videos that are related to what they are interested in.
With shoppable videos, you have the flexibility to customise your video content to those who benefit from it the most.
As a result, you increase customer satisfaction and boost sales with targeted shoppable videos.
4. Improve conversion rates
When you reduce the number of steps a website visitor needs to take to reach the desired action, the conversions come a little bit easier.
This is exactly the beauty of shoppable videos.
Net Solutions found that merchants who used shoppable video saw an increase of 30% in conversions.
Video ads catch more attention than static banner ads. Then, when you add a CTA on top of a video ad that's a clickable product image or link, it makes it easy for the visitor to take action as soon as they see something they like.
Learn more ways to engage through live commerce
Now, you know the benefits of shoppable videos, but this is only scratching the surface of your potential with live video marketing and new tactics.
With a live commerce strategy, you can accelerate your sales by making videos interactive and live. Download our free "Live Commerce Guide" here to learn more about live commerce trends and tools.