Acquiring a chatbot for marketing purposes is an investment you want to make with careful consideration. The bot you finally choose should meet both your marketing needs and lead generation objectives.
But what do you really need to take into account when getting started with a chatbot? How do you get from an idea to a perfectly functioning marketing tool?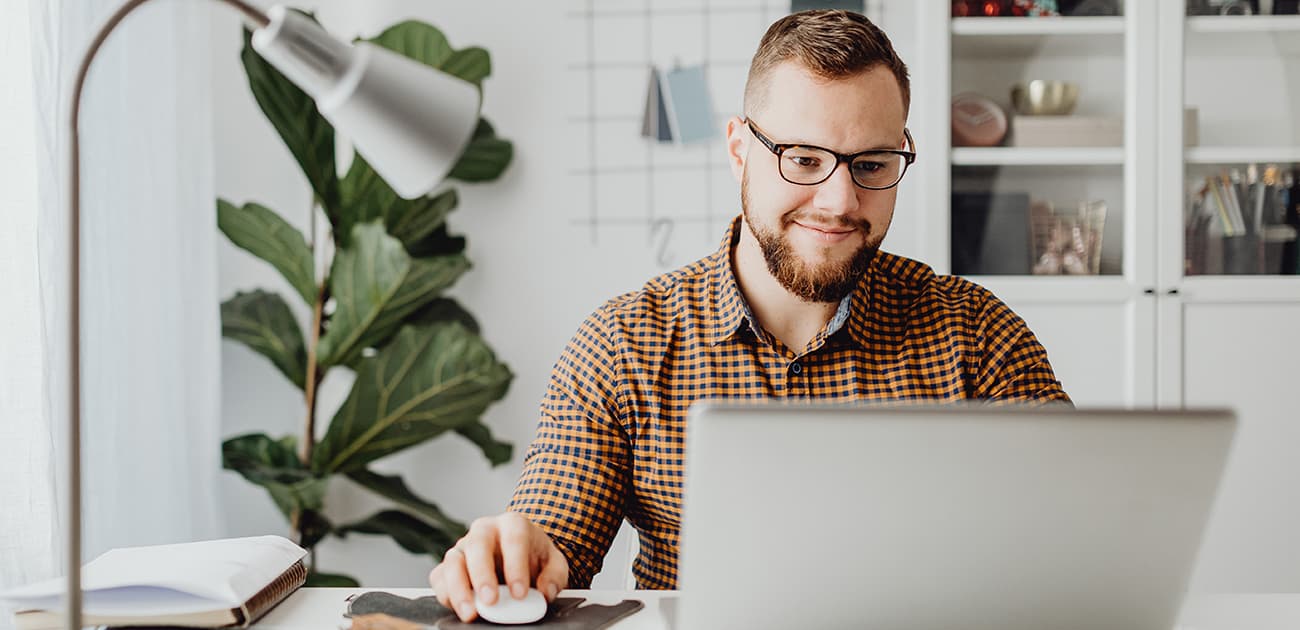 To get an expert view and advice on the topic, we talked to Laura Leskinen, Head of Customer Engagement at giosg, about the things to consider to get started with chatbots.
Read Laura's tips on what steps to take to get started and implement a chatbot for marketing:
How to start planning a chatbot project?
Like with any major purchase or project, the planning of a chatbot project starts with defining the objectives. Ask yourself two simple questions: Why do you need a chatbot on your website? What do you want to achieve with it?
Once you have the answers to these questions, you can start sketching the flow of questions and answers for your chatbot. Depending on whether you want to generate, convert, nurture or qualify leads, the flow you build will be different.
Next, you can choose on which page on your website you want the chatbot to appear and how it should show there. Also, define the time when it should be triggered and what it should look like on different devices.
Our ready-made templates are a perfect tool for lead generation chatbots, they are easy and fast to take into use and don't require any specific technical skills or support from your IT team.
With giosg Interaction Designer it takes minutes to build a lead generation chatbot by yourself. Help is available in case you need it, our Customer Engagement team is happy to share their best practices.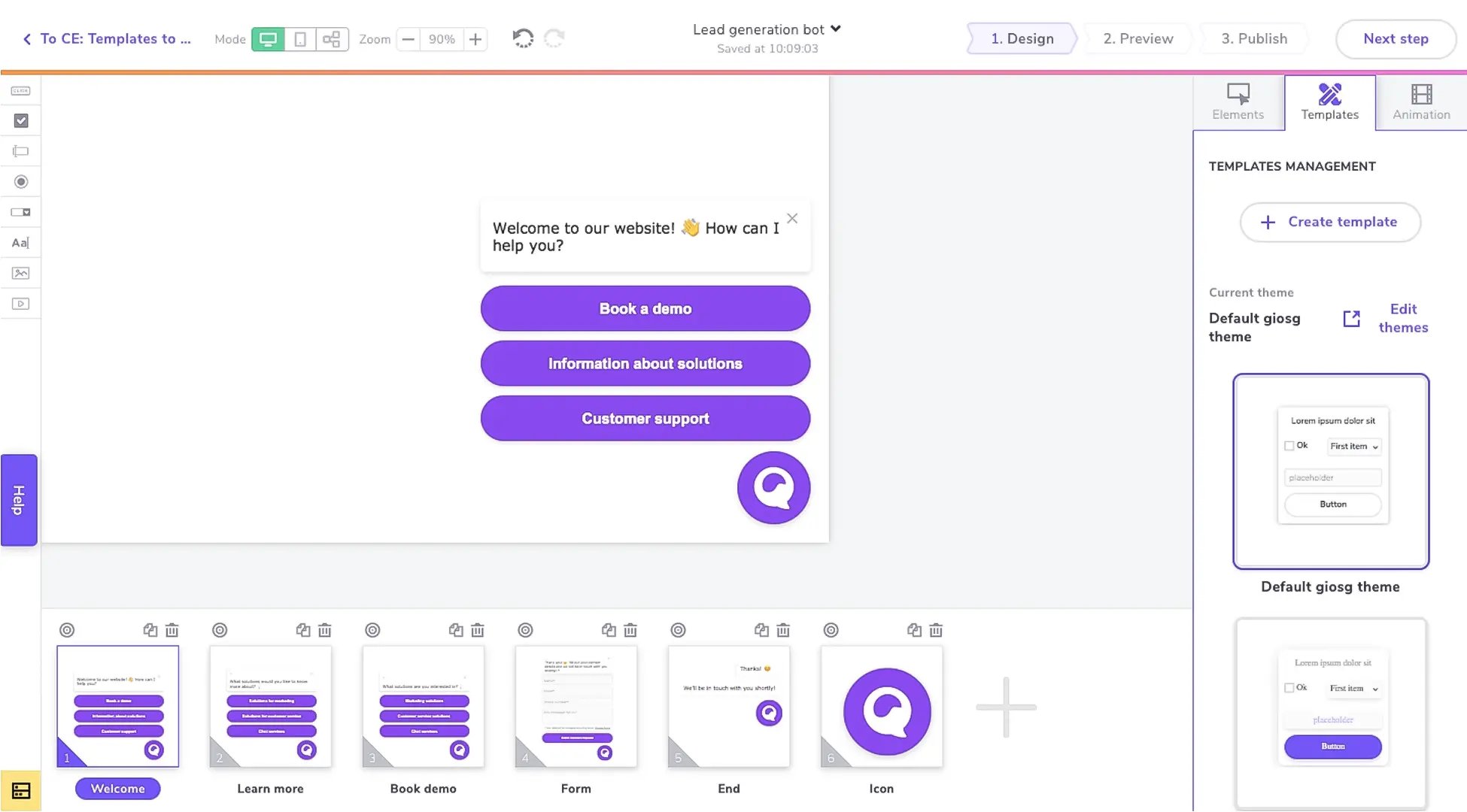 What to take into account when implementing a chatbot?
To successfully implement your lead generation chatbot, you need to carefully plan the path to forward the collected information.
Define who is the right person or right team to receive the leads and how they'll be alerted when new information appears in their mailbox. In some cases, you might want the bot to send the visitor to your live chat operator or sales person directly.
Consider whether sending the contact details via email is enough, or whether you need to integrate your marketing automation tool to the chatbot. Receiving leads in email is a default option in giosg Interaction Designer, but integrations can be made to all CRM systems.
Anyone in marketing with website management rights can take care of installing the chatbot, all you need to know is how to add the giosg script to your website.
In case questions arise, support from giosg is available throughout the implementation process. You can reach out to our Customer Engagement team via phone, email or chat.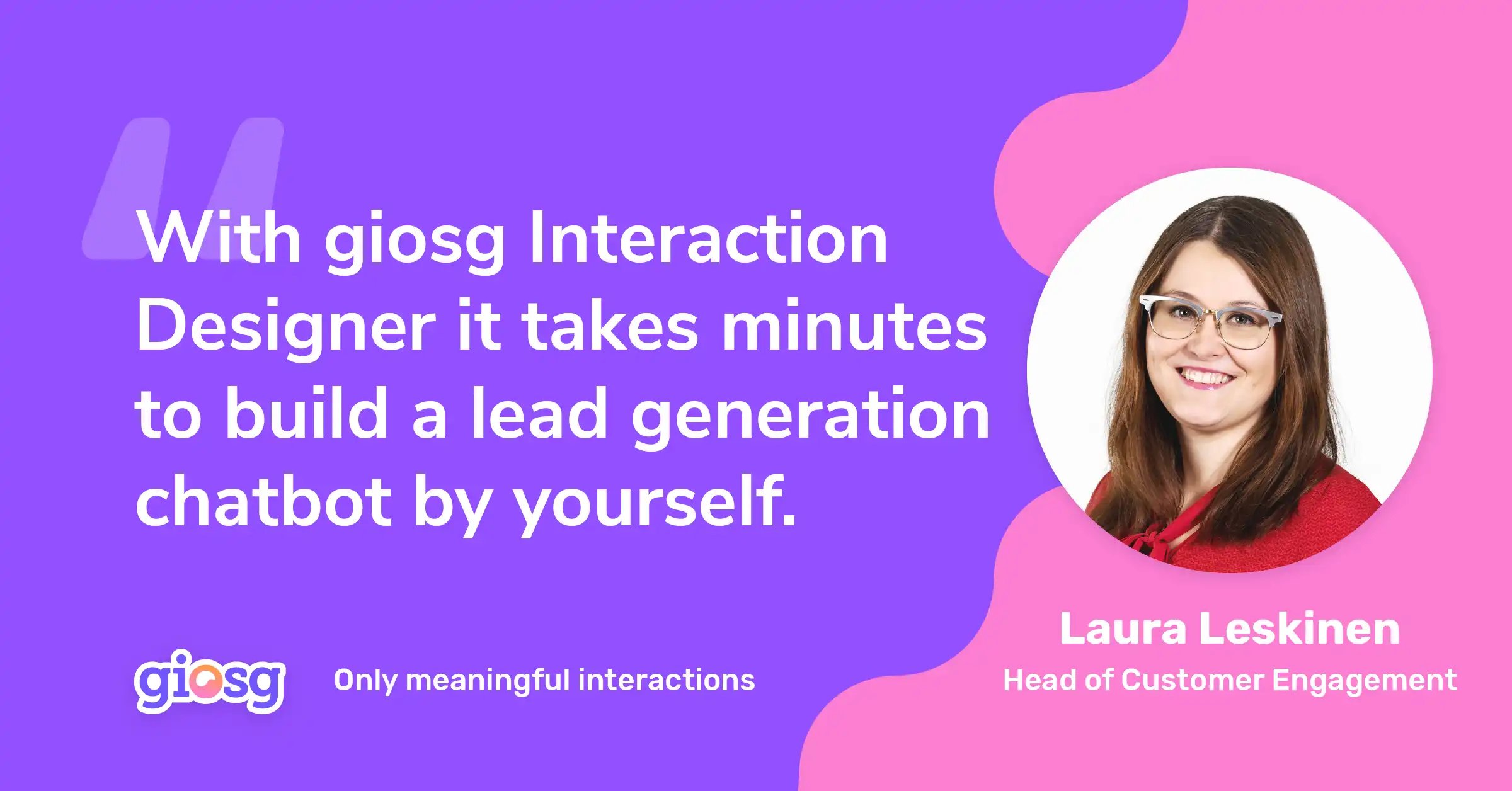 How to test that everything works?
Testing your chatbot takes place within giosg Interaction Designer, the same tool where you built it. In the top navigation you can find a specific tab for testing called Preview.
The most important thing to test is to make sure that the logic of the bot works. For this, you need to test the whole path: clicking, sending and receiving emails. At this point, you could use some help from your colleagues for testing and get them to share their user experience. You also want to assure your email security and SPF flattening will come in handy.
Our templates are designed to work both on desktop and mobile devices. Don't forget to test your bot with different devices.
Make sure your bot suits your website visuals and is clearly visible in the background where you place it, so your visitors can easily find it.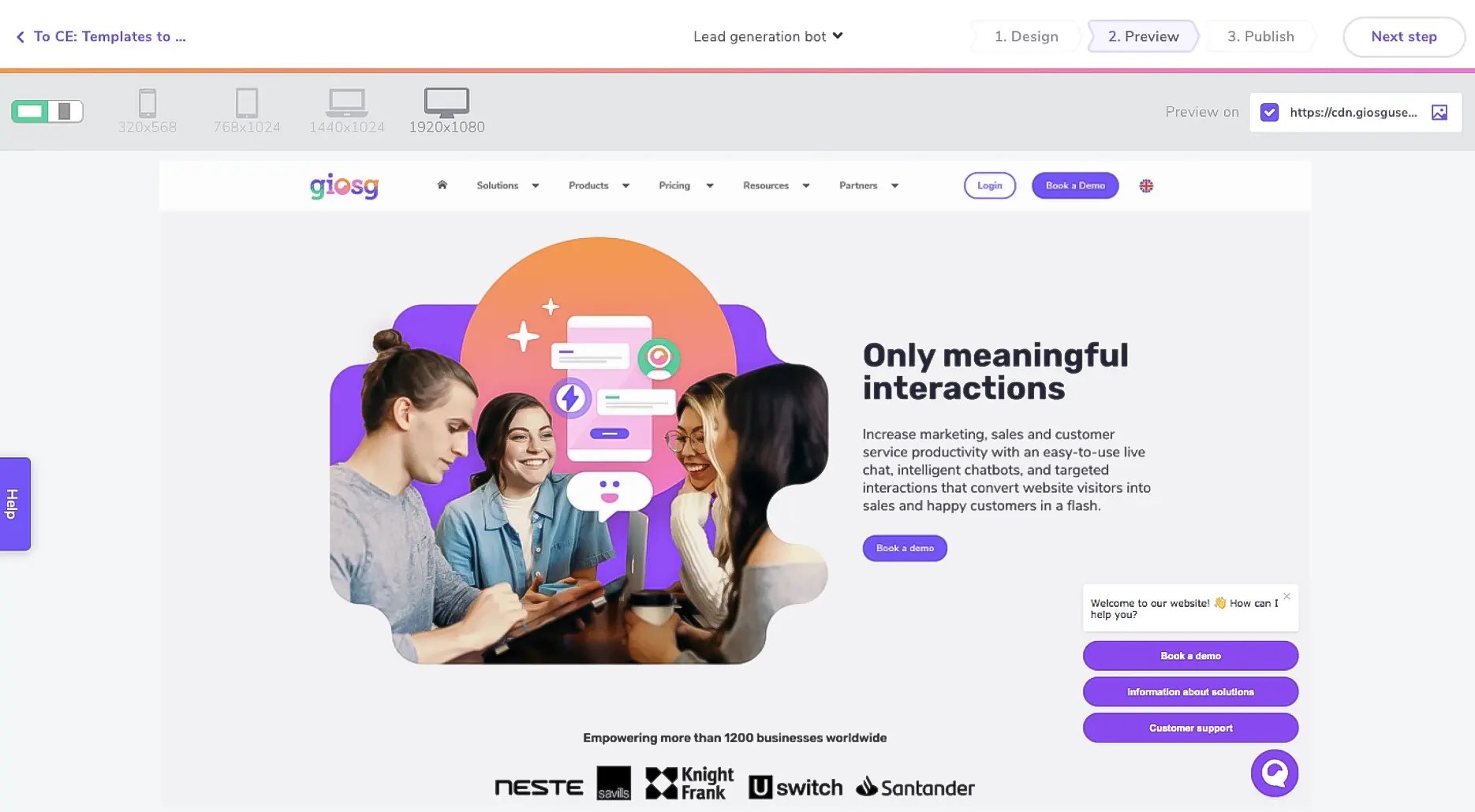 What to consider when publishing your chatbot?
In the launching phase, everything should be ready to make your chatbot visible to your audience. The giosg script of course needs to be on the web page for the chatbot to work properly.
After publishing your bot, it's good to continue to test that it works as expected. With the reporting and analytics tools available, you can immediately start following how your bot is received.
How to monitor the performance of a chatbot?
By following the analytics in the reporting tool, you're able to see whether your bot catches your visitors' attention, gets clicks and generates leads. Based on the results, you can plan how to optimise your bot and develop it further.
Pay attention to how many visitors it's able to engage, how people are clicking it, and especially, how many leads the bot is sending to your dedicated team.
Don't worry if you don't get it right at once, creating the optimal flow sometimes takes more than one trial.
You might find out through the analytics that all your visitors click the same button while the rest of the buttons don't get any clicks. It might be a good idea to split the most clicked button into several buttons and provide multiple options to choose from.
On the other hand, with the buttons that get no clicks you might have to reconsider what your visitors are really looking for and think about rewording the buttons to help your visitors through the steps.
How to get the most out of your chatbot?
With Interaction Designer, it's easy to adapt your bot for different purposes and develop it further.
If you're happy with the template you've created for your landing page, all it takes is to alter the text to use it in your next campaigns. No need to create a new template.
If you feel there's a need to qualify your leads further, you can always add questions or make them more specific, and this way, guarantee only quality leads get sent to your team.
Sometimes contacts you receive through the lead generation chatbot can reveal that there's actually a need for a customer service bot, as well. This requires building a separate bot to avoid burdening your marketing or sales team with customer service related questions.
Getting the most out of your lead generation chatbot requires constantly monitoring and analysing the reporting metrics, and thinking of how to boost your chat performance based on that data.
It's common not to get it right the first time, usually, there's always some room for improvement!
If you feel you're ready to get started with building your own chatbot, start your 30-day free trial of our bot builder, giosg Interaction Designer.

Or download our guide where we share actionable tips for planning the scope of your project and practical chatbot flow examples.