Are you thinking of building an email list but have no idea where to begin and what to include? Then, you've come to the right place for answers.
Building an email list has played a significant role for e-commerce businesses.
Moreover, building your email list is an efficient way to communicate with your customers at scale. But here's the catch:
Most businesses don't utilize email lists enough in their e-commerce strategy, and some companies don't know how to build one.
Email marketing needs ongoing efforts since email databases decrease by 22.5% yearly. So, it is necessary to be proactive and have an updated email list if you want consistent results.
This post will cover everything you need to know about creating an email list and its importance. We will also cover some crucial strategies to maintain a robust email list. So, let's begin.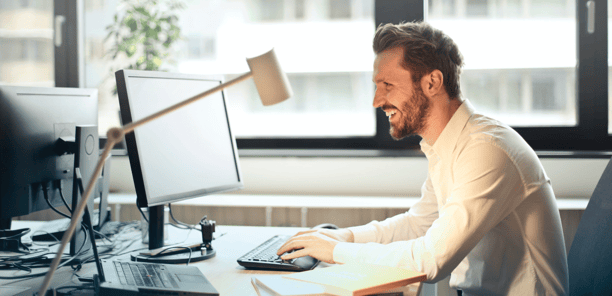 8 Best Practices To Efficiently Grow an Email List For Your eCommerce Business
1. Pop-ups
According to Wikipedia, a pop-up is a "graphical user interface display area, usually a small window, which suddenly appears in the foreground of the visual interface."
Pop-ups are one of the most versatile marketing tools that allow brands to interact with online shoppers, promote specific content, get email subscribers, and achieve various other goals. There are several types of popups: full-screen, exit intent, banners, and sidebar, to name a few.
Every marketer understands how successful email pop-ups can be for developing an email list. However, some requirements must be met in order to create a successful email popup.
It should be in line with the brand's visual style
Have well-optimized content
Have a clear call to action
Load fast on a website
It is one of the most commonly used email list-building tools, with an exciting conversion rate of 9.28%.
Here's how you can use popups to your advantage:
If you are looking to use pop-ups to your advantage and build a solid email list, it is imperative to have the right tools to manage your pop-ups.
For example, this Giosg drag-and-drop pop-up builder is the perfect way to build an intuitive pop-up form for your visitors. Moreover, it is also possible to optimize the pop-ups for a particular user segment, keep track of your sign-ups, and have a seamless connection between leads and sales.
You can leverage the pop-up data and connect it with your email marketing software. By using pop-ups effectively, it is possible to instantly obtain lead data and use it to run email marketing campaigns.
Another recent trend is to use video popups to make your web pages dynamic and take them to the next level. Using Giosg's video pop-up tool, you can create an exciting video pop-up. You can check out their video pop-up sample in action here.

Image via giosg
2. Giveaways and Contests
Running a giveaway or contest to grow your email list has several benefits besides being an insanely quick way to increase your subscribers; the larger the reward, the more likely you are to attract more participants.
While conducting giveaways isn't always the most cost-efficient option, it's among the most effective for email marketers.
A unique prize will usually attract more attention than a large cash prize. This is true not only for your target audience but also for media coverage.
Social media has proven to be the most effective tool for promoting contests and hosting free giveaways. Facebook remains one of the most popular social networks for contests, as around 78.4% of contest shares are done on Facebook. You can invite your followers to visit your website and sign up using their email addresses.

You could also consider investing in a Facebook lead ads campaign. These campaigns tend to work much better for companies than conventional ads that target landing pages.
A Facebook lead ads campaign uses lead forms that are native to Facebook and prefill with profile information which makes the whole process seamless for the user.

Asking the right questions allows you to find customers or clients that are right for your email list which means a shorter sales funnel while also potentially saving money on leads that would not turn into customers.
The right Facebook leads campaign's aim is to find your company-qualified email leads that have a better chance of becoming customers.
An average of 34% of new customers are acquired through such contests. Undoubtedly, contests and giveaways can help accelerate list growth by turning the act of subscribing into a shareable event.
3. Create a referral program
A referral program is a type of word-of-mouth marketing strategy that encourages customers to advocate for your business.
Referral marketing allows you to generate leads you would not have been able to contact through traditional advertising.
To increase your email list, the ideal method to establish a referral program is to create a customized link that takes a referral to a dedicated email landing page where they can collect their referral bonus.
How referral works for building an email list
Select a reward for recommending clients and friends. This might be a coupon or a special gift voucher.
Refer previous customers to a specialized discount landing page (using a specific ''link tracking'').
Referred clients must enter their email addresses to receive the discount, and if they purchase, both the referrer and the referred receive a reward.
A referral program is an excellent approach to expanding your mailing list. Rewarding your most loyal subscribers can help you grow your audience and raise brand recognition.
4. A Lead Magnet Quiz
Offering relevant information in exchange for email addresses, often known as lead magnets, may be important to the success of any email marketing campaign. But when we hunt lead magnet ideas, we keep coming up with the same old concepts.
If you want to connect with your audience, grab their attention and quickly grow your email list, then building a quiz is the perfect solution! It is one of the most effective tools for engaging and converting your target audience.
Building a quiz might help you persuade your audience to sign up and give valuable insights into who your audience is and what they want from you.
Quizzes' two-way nature engages prospects on a whole new level, and their information-gathering design assists in qualifying leads, and increasing conversions, sales, and ROI.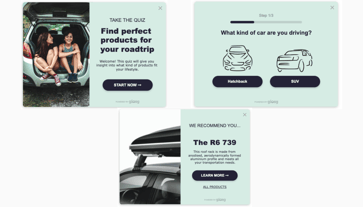 Image via giosg
With a quiz, you can ask all the correct questions and add vital information to your email list. You can generate detailed statistics and analytics, automate the lead capture, and transfer the findings to various integrated tools like CRM software or email marketing software to convert qualified leads into paying clients.
5. Offer webinars and live content
Webinars are one of the most effective content marketing strategies for engaging your audience and gaining new subscriptions. Offering a free webinar is the simplest approach to creating your email list.
Did you know that 36% of webinar registrations take place between 8 and 10 a.m.? It's pointless to spend a lot of time putting up a webinar and writing the necessary material if you don't try to promote it properly.
Webinars have been shown to increase traffic and give a convincing cause for users to fill out a sign-up form and join your email list.
A simple concession, such as providing your email address, does not appear to be a huge cost to your audience because webinars are an excellent way to show subscribers that you can provide valuable information. At the same time, the email address is extremely valuable to you since it allows you to reach out to prospective clients regularly and strive to build a relationship.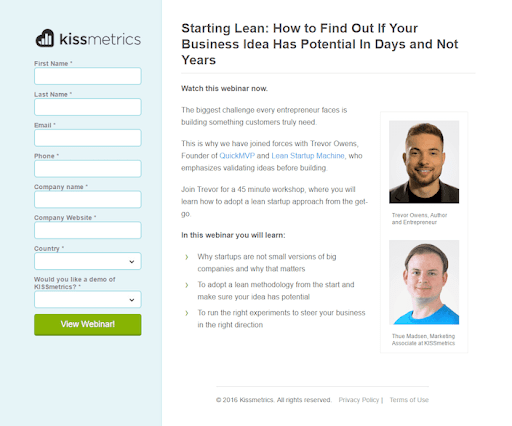 Image via Instapage
Choose a topic for discussion that will be of interest to your audience. This ensures that you have something valuable to offer, increasing your chances of registering high-quality leads.
One of the most successful ways to increase webinar registrations is to collaborate with another firm in your field. You can double the audience that might attract on your own with the appropriate partner.
6. Leverage the Power of Videos
The growing domain of video is assisting businesses in every aspect possible, particularly when it comes to building your email list. However, an interactive video platform might be the missing ingredient for your company's subscriber list development.
Video can convert as rapidly and efficiently as any other medium. Around 59% of senior executives choose to watch a video rather than read the text. In fact, Videos not only increase traffic but also improve conversions and help businesses consistently acquire new customers. Consider creating short introduction videos if you want to build your email list.
Factors to consider while developing a video to build your email list
Keep your videos short.

Make a unique thumbnail for each video.

Consider adding a CTA button to the video's first few seconds.

Promote your videos to your existing email list.
Nowadays, social media platforms put a premium on videos! That's why it's essential to leverage social commerce for retail.
As a result, video content is here to stay, whether it's YouTube Informative Video, Instagram Reels, or Facebook Live. By providing valuable content in the form of video to your website visitors, you are constantly communicating and building your relationship with them.
7. Try a Scroll Box
When it comes to getting people to join your email list, timing is everything. The Scroll Box app appears at the bottom of the page when a visitor scrolls a certain percentage down the page.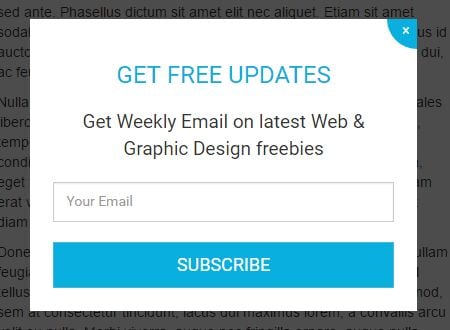 Image via jQuery
The Slide-In Scroll Box presents campaigns at the appropriate time to attract your clients' attention while not interfering with their surfing experience. The ultimate goal is to attract the user's attention to your offer and signup form. It is possible to use slide-in scroll boxes to:
Build a lead magnet to collect emails.
Gather user feedback for products or services.
Provide discounts and promos to decrease cart abandonment.
Enhance user engagement.
Illustrate content or product.
8. Appropriate Use of CTAs
It is understandable that out of 100 visitors a day, only a few users will actually subscribe to your email list.
You can choose to provide website users with different options through content, landing pages, etc. A CTA is an eventual nudge they are required to click, which can lead them to a subscription form.
However, it is important to entice the target audience with multiple resources. For example, CTAs can be used in blog posts, social media, and landing pages.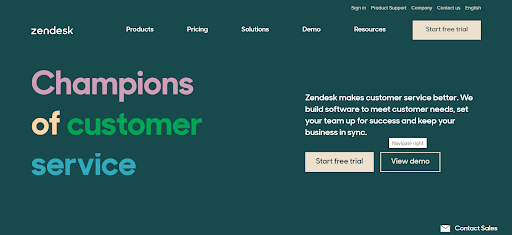 Image via Zendesk
A blog is an excellent place where you can place a dynamic CTA. Another example is a CTA used on a landing page.
A uniquely crafted CTA will provide maximum value; the user does not feel obliged to subscribe to your newsletter.
Final Thoughts
Ultimately, you require an email list that works like a charm to take your business to the next level. You need to identify the different types of campaigns and strategies you want to use to encourage website visitors to convert into paying customers.
We hope these simple ways to build your email lists will allow you to gather a maximum number of email addresses for your e-commerce business. Hence, start using the best practices defined in this extensive guide.