Learn how Suomalainen Kirjakauppa used a chatbot to launch their new audiobook and ebook service!
The challenge
In the spring of 2020, Suomalainen Kirjakauppa ('Finnish bookshop' in English) launched a new audiobook and ebook service. The new service would put extra pressure on their support, with incoming customer service requests regarding usability and other issues.
In addition to this, the entire purchasing process would be online and not within the application. In order to support their online customer service, Suomalainen Kirjakauppa decided to acquire a chatbot.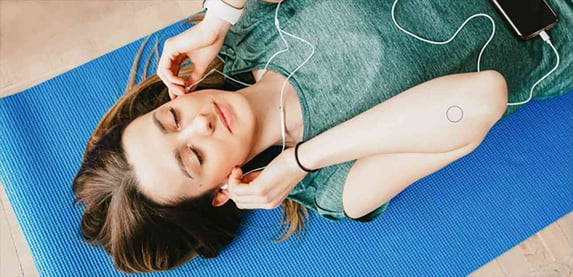 The solution
After a successful pilot period and an approved cost model, Suomalainen launched their chatbot with giosg. The project was quickly kicked off using giosg's ready-made chatbot templates. The bot was initially equipped with frequently asked questions so it would work as efficiently as possible when launched.
Suomalainen Kirjakauppa is able to fully manage the chatbot and add new information to it whenever needed. Updating the bot is easy and done by one person alongside their other work


The results
The number of customer service requests regarding their new service has been minimal - thanks to the chatbot. One of the main benefits of the chatbot is that it provides support around the clock 24/7.
Giosg's bot is on the Suomalainen Plus service's website offering quick assistance to anyone interested in their new service and is now an essential part of the website.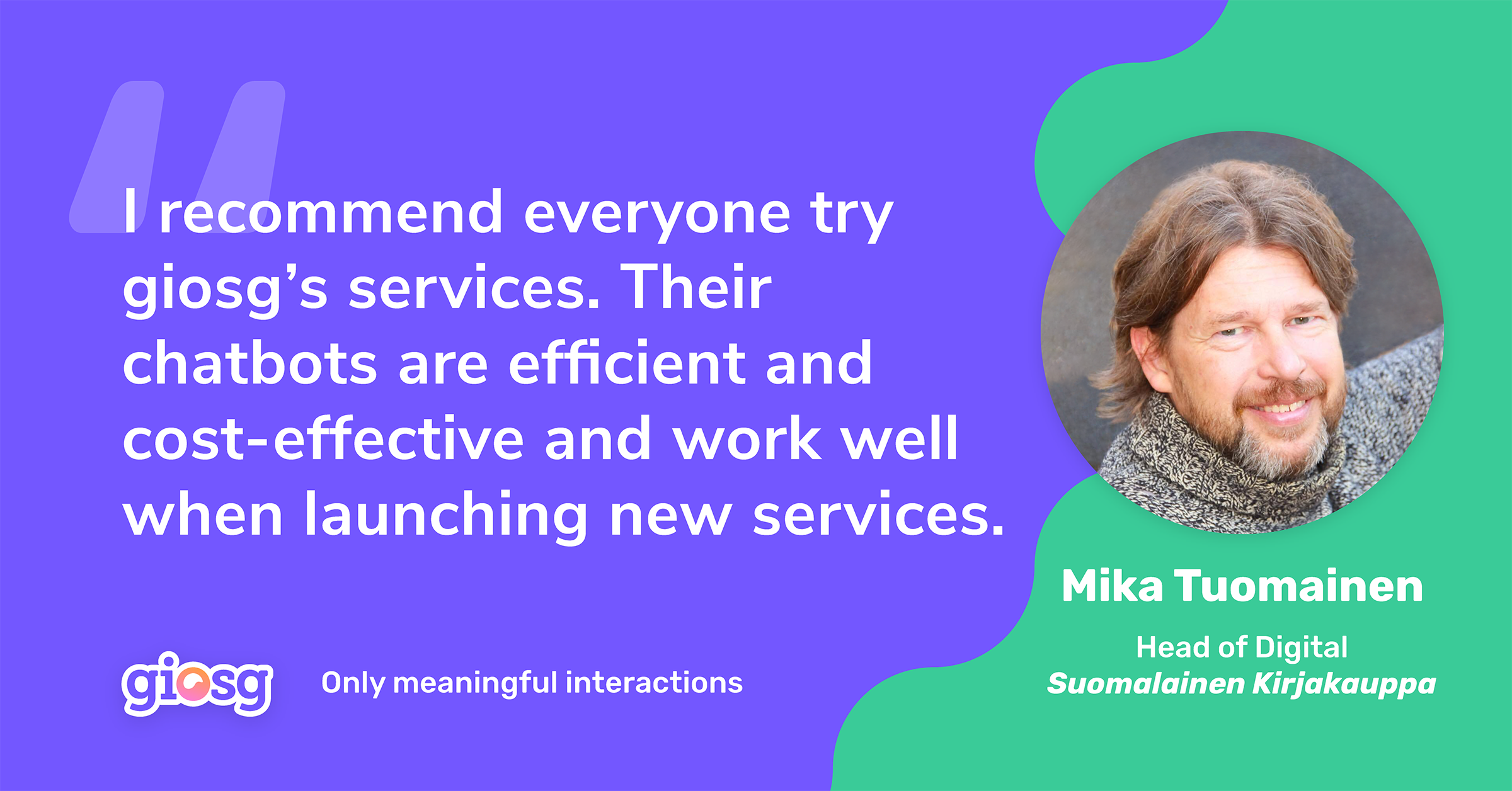 Mika Tuomainen, Head of Digital at Suomalainen Kirjakauppa is happy with the results "I recommend everyone try giosg's services. Their chatbots are efficient and cost-effective and work well when launching new services. We will continue to use giosg's services in the future as well."
Each month, about 5% of the website's thousands of visitors use the bot to search for additional information, and this number is growing steadily. During the first three months, the use of the chatbot increased by 26%.
With the help of the chatbot, Suomalainen Kirjakauppa's customer service team is able to focus their time on more demanding cases and provide efficient support online.