Efficiency is often seen as a challenge or even an obstacle when it comes to increasing customer satisfaction. But in fact, the reality is quite the opposite.
Although the concept of efficiency and how to achieve are often unclear, once discovered it can truly support customer loyalty, enhance their experience and drive your growth.
In fact, 96% of consumers see customer service and its efficiency as a crucial part of building brand loyalty.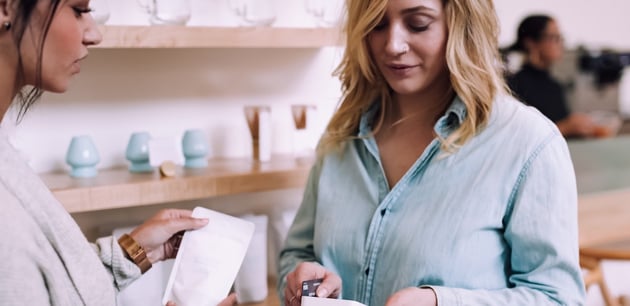 In this post, we'll share what customer service efficiency is and how to maximise it for your business. So let's get started!
What is customer service efficiency? 🤔
Simply put, customer service efficiency is achieving successful customer service and meeting your customer service goals with a minimum amount of effort. But it's not just about saving your money and resources. Although that is a part of it.
Efficiency is about both your team and your customer going through the process of achieving their desired goals with minimal resources wasted.
So, now that you know what efficiency in customer service means, you can begin using it for your benefit. Let's take a look at 4 different ways you can improve your customer service efficiency and boost your productivity.
Role of customer service efficiency in customer experience
Customer service efficiency is very closely tied to customer experience and its quality. For example, if your customers want faster customer service, working to reduce say your response time increases your efficiency while also improving customer satisfaction and experience.

So essentially, ensuring less effort and minimal wasted resources for both you and your customers is a win-win strategy. You improve your customer service process efficiency while providing your customer with better experiences. But how do you do this?
4 Ways to maximise your customer service efficiency
1. Automate customer service 🤖
When talking about automation in the customer service landscape, chatbots are often the first thing that comes to mind.
Chatbots can indeed help you take some of the workload off your team and serve your customers quickly through automation. But the important question to consider here is, what's your goal with the chatbot?
If you're looking to automate recurring questions or to help navigate your customers through the abundance of content on your website, button-based chatbots could be an easy way to start your automation journey. It's a lot more beginner friendly when compared to more time-consuming AI-powered chatbot projects.
In your journey to automate your service processes, it's crucial not to forget that customers still look for human interactions, especially in complex matters.
In addition to speed and convenience, professional and knowledgeable support are crucial for excellent customer experience. Even younger generations, who are stereotypically considered to go with digital-first, recognise the value of human interaction.
Hence, finding a seamless balance and transition between human and automated solutions is key to setting up your customer service for efficiency.
2. Integrate customer service tools for continuous value ⚡
Integrations mean that your various systems communicate with one another. But why is this so important?
The benefits of having integrated solutions lie in streamlining your processes and workflows, shared data, and the ability to provide end-to-end value for your customer.
Integrations also allow you to connect all your customer touchpoints - whether it be your chat conversations on the website, service happening on social media channels or applications, escalations in ticketing systems, or capturing leads into your CRM platform.
While increasing your process efficiency, having an integrated solution helps you boost customer service and satisfaction by being able to solve their issues faster, provide multiple channels and ultimately a more relevant and customised approach.
☝️ Ensure value for both sides
Each of the mentioned touchpoints play part in creating recurring meaningful interactions with your customers. And incorporating a tool to manage them allows you to keep those conversations organised and effective.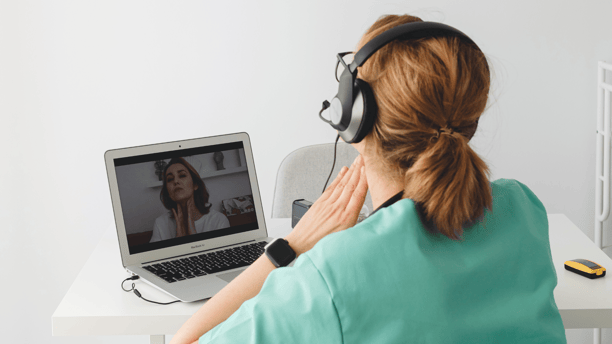 Perhaps consider integrating a live chat software on top of your existing CRM or customer service platform. With giosg you can streamline your conversation and ticket management easily with your CRM for greater productivity and efficiency.
If your live chat isn't integrated with the channels your customers are using, your support team might end up spending too much time tracking down past conversations to understand the background of a customer's issue or repeating conversations that have already happened.
Live chats can help your efficiency not only by ensuring your conversations are with you wherever the conversations happen, but also by how they happen.
We are all used to the traditional text conversation live chats. But there is actually a lot more room for creativity and interactivity available, for example using real-time video and voice calls. This is particularly useful as some cases are easier to handle via calls. This kind of flexibility of having a mix of communication tools, therefore, is a must.
3. Gain visibility into your customer data 📈
Solutions empowered with extensive reporting and analytics can drive your organisation's efficiency to the next level.
Having visibility into your customer insights at the right moment can empower an agent to handle questions or issues more effectively and provide a more personalised customer experience. At the same time, analysing data creates many opportunities for improving your business performance and processes.
This includes asking for customer feedback. Your customers know what they want and how they would like to interact with you. So remember not to get too stuck on solely your KPIs and strategy. Instead, allow room for necessary changes and practical solutions based on the customers' experiences with you.
Organisations need to be able to have a unified and comprehensive view of their data. This again emphasises the importance of integrations.
4. Empower your customer service agents for efficiency 💛
You want your agents to be successful which means being productive and offering a professional, timely and friendly service. In order to achieve this, you need to provide your team with the right tools - tools that make it easy to access customer information, create workflows and help them focus on meaningful work.
According to Gartner research, improving agents' experience enables 19% more productivity which also results in higher customer satisfaction and experience.
Looking for more expert insight into boosting your customer service? Read our customer service efficiency guide.