No matter how much work is put into preparing and gearing up for the seasonal demands of customer service, it still gets overwhelming.
The increase in incoming calls and emails causes a snowball effect - the longer the waiting time on the phone, the more emails pile up.
And what's worse? Customer service teams have less time to chat with customers and unfortunately, when support teams too get busy this preferred customer channel is the first to be put on pause.
Customer service automation and self-service can help improve service efficiency, taking pressure off stressed, overworked customer service teams.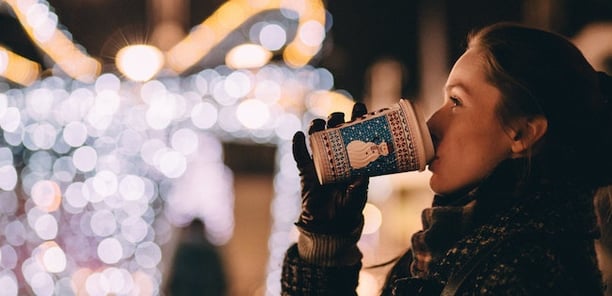 What is customer service automation?
Customer service automation is the use of automated technology, such as AI-powered chatbots to reduce or eliminate the need for human involvement in customer support. This allows you to provide your customers with the help they need at all hours of the day without the need for a human-led customer service option.
How to efficiently automate your customer service?
Automation works best when helping customers with straightforward recurring questions, like the ones on your FAQ page. A good place to start with customer service automation is with a simple chatbot that answers frequently asked questions - an FAQ chatbot!
Chatbots can handle up to 80% of customer service inquiries.
A chatbot can help customers get information quicker and self-serve without going through all your web pages or being put on hold. It proactively helps avoid long queues that naturally build up during peak times.
An FAQ chatbot can provide customers with information about:
Delivery times
Returns
Holiday campaigns
Product availability in stores
Opening hours
Target your customer service chatbot
The goal of a chatbot is to save time for both your team and customers. You can boost this by targeting and placing the chatbot on pages where your customers need the most help.
For example, targeting it on your cart pages can reassure hesitant buyers, inform them of your return policies, and show transparency regarding shipping costs.
This can help decrease cart abandonment - especially when 50% of shoppers abandon their online purchase during the checkout process due to extra fees or delivery charges!
A targeted FAQ chatbot will help customers online at the right time, in the right place with the right content. And, in turn, will reduce the number of recurring inquiries and tickets handled by your customer service team.
Connect your chatbot to a real agent
FAQ chatbots help visitors with more general questions, so it's worth connecting your chatbot to your live chat or another real-time customer service channel. Doing this will help qualify customers who need more assistance and provides support for customers who have more complex issues.
According to Forrester, 63% of customers are happy to be served by a chatbot as long as they have the option to escalate the conversation to a human agent.
Combining the two services is key to providing a good customer experience. If and if live assistance is not provided, it can cause frustration and lead to unsatisfied customers.
30% of consumers say not being able to reach a real human is the most frustrating part of a bad customer service experience.
How to create an automated customer service FAQ chatbot
Creating an FAQ chatbot to automate customer service is simple, especially if you already have some data or an existing FAQ page. And with a tool like giosg Interaction Builder, it takes no time at all!
Taking our previous automation tips into account, here's a breakdown of how to actually create an efficient and effective FAQ chatbot:
1. Gather your frequently asked questions
You can use last year's data from the holiday season or your FAQ page as a start. If you already have a live chat service, you can also use conversational data to understand what content to add to your chatbot.
2. Select an FAQ bot template



When using giosg Interaction Builder, the hard part is already done for you! Just select one of our ready-to-use chatbot templates and you're off to a great start.
3. Add your content and make it your own
Now, it's just about adding your frequently asked questions into the bot views and adjusting the colours, fonts, and look to match your brand.
4. Select an FAQ bot template
Don't forget to add an option for customers to speak to a chat agent in real time.
5. Choose how to target your chatbot
Finally, make sure your FAQ chatbot is shown to your customers and website visitors at the right time, by setting up detailed targeting. For example, onsite targeting allows you to approach your visitors at the right moment with content that's relevant to them based on where they are in their buyer journey.


Automating your customer service shouldn't require a massive IT project. Using a simple chatbot to support your customer service team is an efficient way to reduce wait time and provide an excellent customer experience during peak seasons.

Find out more actionable ways to supercharge digital customer service in our how-to guide for improving customer service efficiency.