Contrary to popular belief, live chat software does much more than just customer support. Live chat software also can help you convert more website visitors into sales.
In fact, 79% of businesses say that live chat tools have a positive impact on their sales, revenue, and customer loyalty.
A win-win for your sales and customer service team right?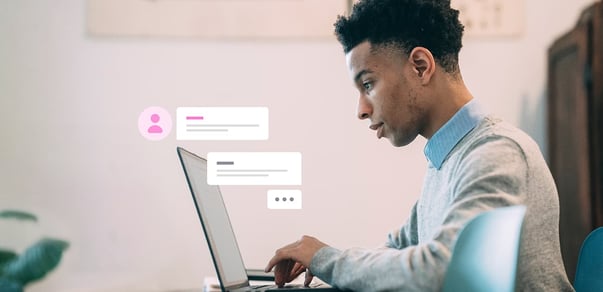 So let's take a look at how live chat can work for your business:
What is Live Chat Software?
What are the benefits of Live Chat Software?
Live Chat Software features to consider
3 Examples of how to use Live Chat for your business
Live Chat Software for Customer support
Live Chat Software for Sales
Live Chat Software for Marketing
What is the best Live Chat Software?
Getting started with Live Chat
What is live chat software?
Live chat software for website is a tool that allows you to provide real-time, human assistance via chat window.
The visitor types a message within the chat window which will be answered by a human operator in real-time to answer the customer's questions.
This type of software is useful for engaging with visitors and improving customer satisfaction.
The best live chat providers also helps you manage multiple chat conversations at once, as well as track each conversation's progress and history. And when representatives are not available, live chat can also be used to send automated messages.
By implementing live chat software, you can reduce your costs while providing more efficient customer service.
So if your chats are regularly left unanswered or if the chat actually takes place with an AI bot, you, my friend, do not have a functioning live chat.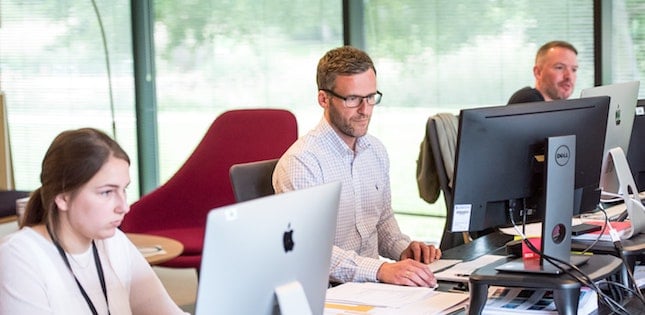 What are the benefits of live chat software?
Live chat offers a number of advantages to businesses. Let's take a look at some of them:
✅ A quicker response time and resolution rate.
Live chat allows customers to have their inquiries answered immediately instead of waiting on a response from customer service.
With live chat support, the average response time is only 1 minute and 35 seconds, with an average problem resolution time of 42 seconds. To put this into perspective, with other customer service channels like email, the response time is up to 17 hours. The difference is huge!
By providing immediate support in this way, you can offer a better customer experience as well as increase conversions on your website.
✅ Real-time customer behaviour insights. While improving customer engagement, many live chat software tools collect the relevant data on customer behaviour, that can be used to tailor their services accordingly. Using this data to personalize your customer interactions can really boost your customer experience.
✅ Live chat is cost-efficient, as chat agents can handle multiple conversations at once. This allows you to provide effective customer support without increasing labour costs,
✅ Increased customer satisfaction. According to research, live chat has the highest satisfaction levels for any customer service channel, with 73% compared with 51% for email and 44% for phone.
✅ Standing out from the competition. Want to stand out from the competition with live chat? Just give your customers the royal treatment by providing quick and personalized service, and boom, you're golden. Not only will you build trust and a killer reputation, but you'll also be able to offer personalized support and gather valuable customer feedback.
All in all, it's a win-win situation for everyone.
How does live chat work?
Once you find the perfect live chat software, the work is only halfway done in creating your most effective customer channel.
Here are some things you'll need to consider regarding how you want your live chat to work:
Who will

operate it

? Customer service, sales, outsourced operators?
On which pages is live chat offered? Home page, product page, shopping cart?
Will you connect live chat to your CRM?
What other integrations do you need: Facebook, WhatsApp, Video Call?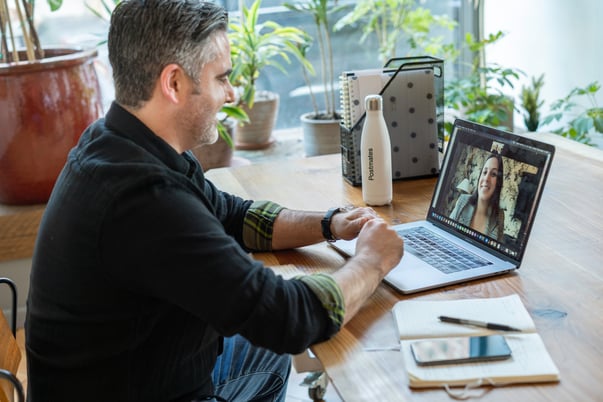 While top live chat software solutions allow access to all of these features, it is important to assess what fit best for your business needs.
Live chat functionality is typically triggered by either a customer or your support team, allowing you to provide support, answer questions, and even make sales at any given time.
And depending on the type of chat you use, you'll be able to customize its features and integrations to fit the needs of your customers and prospects. This could include a range of automated messages and responses, live agent assistance, predefined responses, surveys, etc.
That's why to find the most success from your live chat solution, you need to build your chat functions with a specific target or goal in mind.
How to know if live chat is right for you
If you're considering including live chat on your website, it's important to evaluate whether it will be a good fit for your organization.
Some key indicators that live chat might be right for you are having a strong online presence and a steady stream of inquiries from customers, as well as the need to quickly respond to inquiries and provide quality customer service.
It can also help if you have an understanding of your current customer needs and expectations, as well as the technology required to manage and support live chat. If all these criteria are met, then live chat could be an efficient and effective way to communicate with your customers.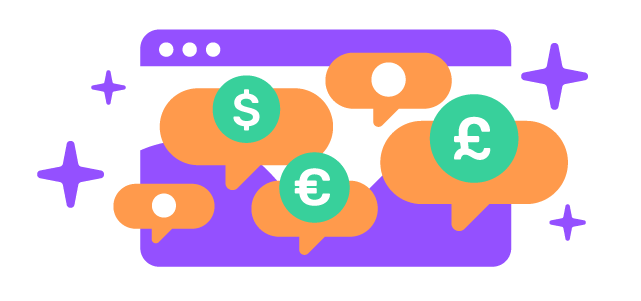 Live chat isn't only used to field customer requests in real-time, it's also there to guide potential buyers along the sales process and help you get more sales.
You know it's time to consider implementing live chat for your business if:
Your customer support email is piling up
You feel slow in responding to customer's questions about products
Your bounce rate is sky-high
You want a competitive advantage over your competitors
You want to build trust with your customers
You want to provide the most convenience for your visitors


Live Chat Software Features to Consider
As we discussed, when shopping for live chat software, there are a few key features you should keep in mind to make sure it's the right fit for your business:
💎 Ability to customize the chat widget to match your brand
Doing this is an easy way to create a seamless customer experience. By using the same colours, fonts, and design elements as your website, you can make the live chat feel like an extension of your brand and increase customer trust and engagement.
💁 Chat routing to make sure they reach the appropriate team or agent based on the customer's inquiry
Routing live chat to the right team is important because it makes sure customers get the best help and fast. Plus, it makes the customer service operation more efficient and helps with tracking customer interactions.
📊 Real-time visitor tracking and analytics
Having the data is crucial for understanding your customer behaviour and improving your chat strategy.
🔗 Integrations with other your tools like CRM or support platforms
Live chat integrations allow for a more streamlined and efficient customer service experience. With access to customer information and previous interactions, support staff can provide a more personalized and effective assistance. Additionally, by having all customer interactions in one place, it becomes easier to track and manage them, which can help improve overall customer satisfaction.
💬 Ability to handle multiple chats at once
It's quote self-explanatory that being able to handle multiple chats at once with your live chat is crucial for providing efficient and effective customer service, as it allows your support staff to quickly respond to customer inquiries and resolve issues in a timely manner. But not all software allow you to do this, so make sure to pick one that does!
Lastly, don't forget about mobile responsiveness, since more and more customers are using their phones to visit your website.
3 different ways to use live chat for your business
So we've mentioned that live chat isn't only for customer support, but that is certainly one way you can utilize it on your website. Live chat software can also help you in your sales or marketing efforts.
Live chat for customer support
The main goal here is to assist your customers on a convenient channel and in a timely manner.
To your customers, this shows that you care about their problems and concerns. For you, it means you provide resolutions in real-time and often solve multiple queries at once.
The best practice for live chat for customer service would be to place the chat either within the customer portal or on a frequented page, about resources for example.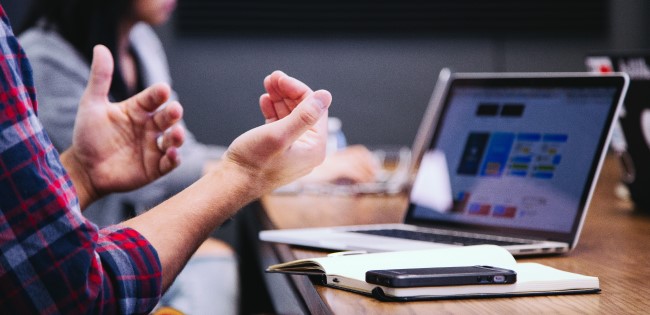 Live chat for sales
Now, time to learn how live chat can be used to help your sales.
Many industries can boost their sales with live chat. We have customers in retail, automotive, and real estate who have seen benefits from using live chat to increase sales.
Again, when it comes to live chat, it really comes down to making it available on the right page at the right time.
Of course, you can automatically open a live chat on any page with the same message "how can I help you?" but you'll see the best results from targeting the hotter leads.
For example, for a car dealership, when a website visitor has been viewing the same car for over 15 seconds, you can trigger a live chat window to pop up. This way you're ready to guide them through the buying process like you would with an in-store experience, right from the chat.
Live chat for marketing
While you could use a chatbot for marketing to promote your products, services, or content, if you want your marketing to be fully conversational, live chat is the way to go.
Now, we're not saying that you need to have marketers operating the live chat, but it could be beneficial for those who are operating the chat to be aware of marketing initiatives.
When you are operating the live chat to be helpful to the website visitor, you're also moving them down the marketing funnel by making them more aware of offers and helpful resources.
What is the best live chat software?
Determining which software solution is the best one for you depends on your goals. Live chat often comes with many pros and cons, integrations, additional chat features and prices. So depending on your resources and what you wish to achieve with live chat, you should do your research and pick the one that caters to your specific needs.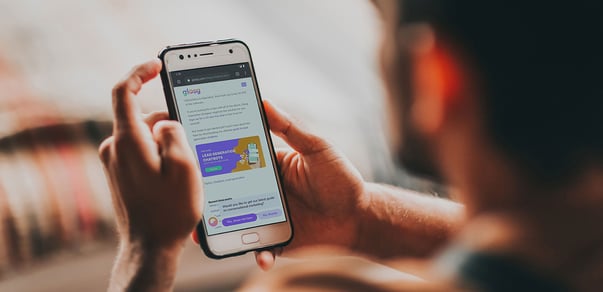 To help you navigate the endless number of software out there, we have put together a list of the 25 best live chat software out there. Get started by looking into these top three solutions:
Acquire
MyLiveChat

Getting started with live chat
Are one of these goals on your to-accomplish list:
Speed up your sales cycle
take your customer experience to the next level
Turn visitors into customers fast
With the right tools, you can achieve these in the most efficient way possible. Book a demo with our live chat software experts today.