Customers want efficient and timely customer service experiences from the companies they interact with. Not only do customers expect responses within seconds, they want to get answers when it best suits them - regardless of the time or day.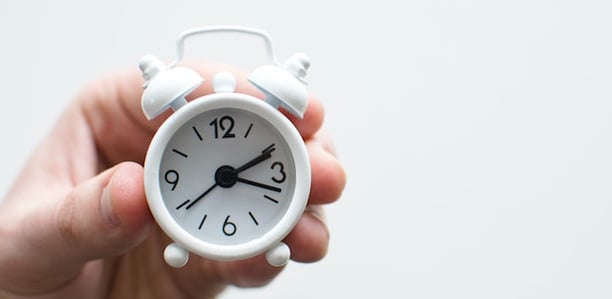 Failing to deliver quick responses can result in customers leaving your website and even abandoning their purchases.
Customer service automation has become the go-to solution for support teams, in order to meet rising customer expectations, help reduce response time and provide support 24/7.
To get expert insight into the topic, we sat down with Henna-Maria Knuutila, Manager of Customer Care at Fonecta, a leading provider of digital sales and marketing services in Finland.
During the interview, Henna-Maria shares how Fonecta has developed their digital customer service and automated part of their service by combining a chatbot to their already successful live chat service.


Can you tell us a bit about your role at Fonecta?
I am responsible for Fonecta's customer service and I am also the manager of our customer service team.

We serve customers through multiple channels related to all our products and services. I am also strongly involved in the development of customer service and customer experience.

This year has been unprecedented. How do you think it has changed customer expectations?
In the digital age, customers expect requests to be answered faster than ever before and that's why real-time channels like chat, where customer service can be reached fast and easily are crucial.
This year has brought its own challenges, for obvious reasons and we have definitely had more customer service requests and new inquiries we don't normally get.

Customers also demand easier ways to contact businesses and want faster resolutions - answers to the questions are wanted immediately.

How have you developed your customer service experience online and reduced response times?


In customer service, we were among the first companies to introduce chat alongside traditional telephone and email customer service. Our chat was well received by our customers, so we wanted to continue to develop the service and decided to combine it with an automated chatbot.
Our chatbot AiNA now serves customers 24/7 and on weekdays the bot is assisted by a human agent, so that chat conversations can be handled in a real chat, if needed.

Building a chatbot has required a lot of time, but everything has been worth it, as our customers now receive fast service around the clock. Development work is continuous and we actively review our customers' feedback and new opportunities.

What kind of requests do your customer service teams handle in chat?
Our customer service team receives more than 15,000 chats a year from customers, which contain up to more than 50,000 individual messages!
We get really diverse questions, as we serve both private and corporate customers.
Most requests concern our customers' online visibility or contracts, inquiries and things to be clarified, but sometimes we get random questions like "does a hedgehog drink milk?".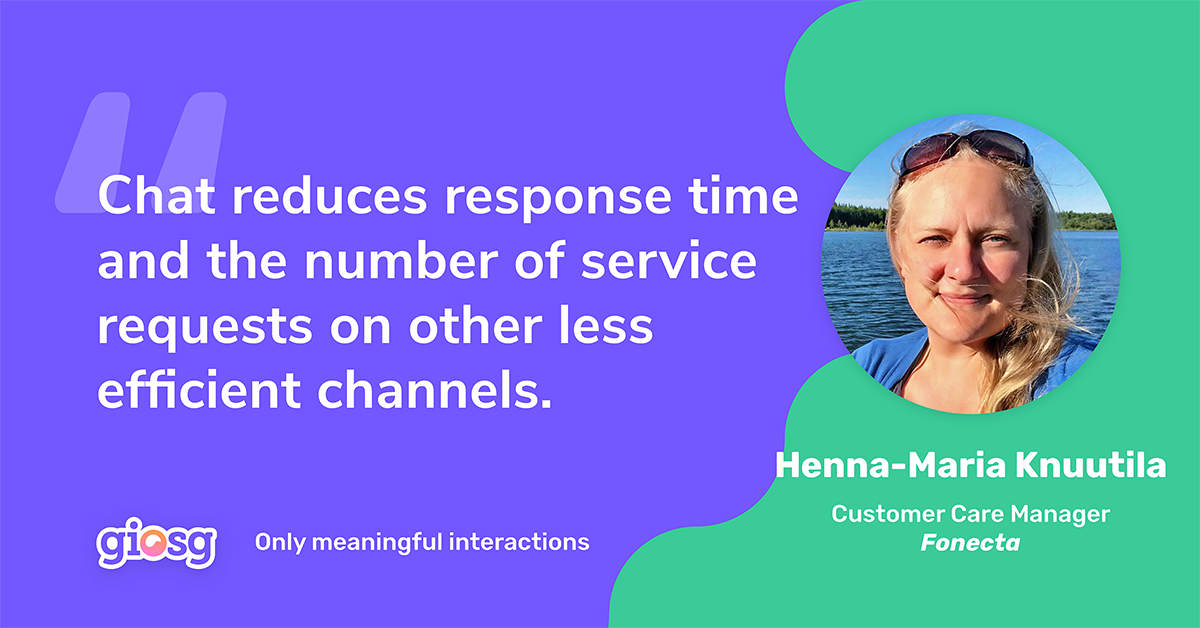 What kind of questions does your chatbot answer?

Our chatbot is our first line of support and is trained to answer the frequently asked questions. It can identify topics and also provide links to instructions. The training work is continuous and we are constantly developing the bot.

If the topic of the conversation is too complicated for the bot, the conversation is connected to a human agent. If the person is not available, the chatbot forwards the customer's message to our customer service by e-mail, so that the customer can wait for our response, knowing that the matter will be dealt with as soon as possible.

How has combining a chatbot to your live chat service improved customer service?
The chatbot has freed up our customer service agents time to handle more demanding customer requests, making our overall customer service faster. It can handle 60-70% of our customer requests.

The total number of live chats hasn't decreased, in fact the numbers have even increased, but a large part of them are handled by our chatbots, which has led to a decrease in the number of chats handled by our agents.
Because the bot is able to handle frequently asked questions and simple inquiries it has reduced our response times.
Our chat has also helped reduce incoming work requests over the phone, as chat is an easy channel for the customer and our chat service is open 24/7.

In addition to this, what are some other ways businesses reduce customer service response times?


I use chat a lot as a customer, and I like that I get the service quickly, so I recommend providing chat service on all companies' websites.
Chat reduces response time and the number of service requests on other less efficient channels, such as email, where the delay can still be days today.

If the company does not have the resources to handle customer service in the chat, Fonecta also offers the entire service to our customers' websites and we have received good feedback from our customers.

What does the future of customer service at Fonecta look like?

Customer service will always play an important role and will always be needed, but the form of customer service will certainly develop in the future as well.
Automation brings help in day-to-day operations, enabling customers to be served even faster and in more channels. We are constantly developing our customer service operating models. At Fonecta, our customers need us and we are here for our customers!

About Fonecta:
With over 36.000 business customers in Finland, Fonecta is the largest provider of digital sales and marketing services.

---

Find out more actionable ways to supercharge digital customer service and reduce customer service response times in our how-to guide for improving customer service efficiency.