Already being a prominent outsourcing partner for customer service calls, Fonecta wanted to scale up their business by adding live chat to their channel mix.
Fonecta is in addition to providing customer service to their SME customers, also responsible for lead generation. In their expansion to live chat, keeping up with this promise was an important objective.
Solution
Fonecta wanted a reliable, robust chat software and chose giosg as their solution. Fonecta offers a turnkey service meaning that they take care of installing and configuring the chat service after which Fonecta's professional chat agents can jump in and start providing customer support and generating leads using the chat solution.
Currently they have over 25 sales reps selling the solution and more than 300 customers. The whole customer base is being served with only 30 customer service agents using the software.
Management of multiple customers by the same service rep is made possible by close integration between giosg's real-time analytics and Fonecta's systems.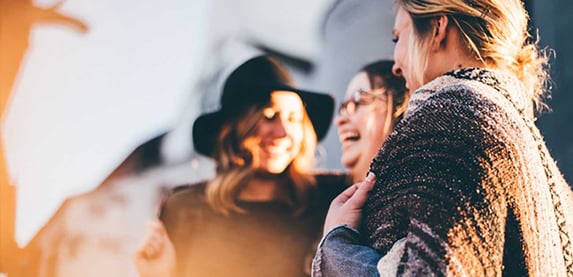 Results
The robust platform and hands-on support has helped Fonecta quickly grow their live chat services business, capturing the market lead in Finland in only 18 months. Their year-on-year growth in 2017 is several hundred percent and they expect similar growth figures for 2018 as well.
Their growth is powered by outstanding results they deliver to their customers: they turn 50% of conversations into sales leads across their whole customer base. The real-time information that giosg delivers to service reps help them to give the right answers and win the right to capture lead information.
The quick growth is made possible by close, open relationship with giosg. As Fonecta's customer base keeps growing, they learn new features they need to support the efficient service delivery.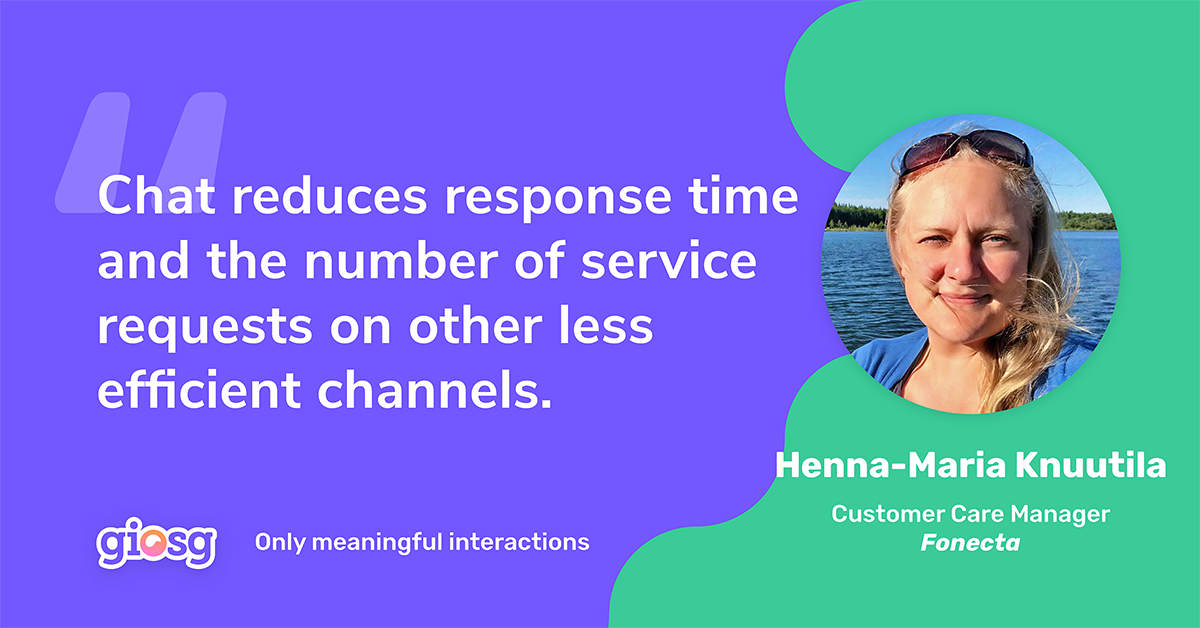 Whenever that happens, giosg is quick to respond and develop what they need. The end result is over 200 customers acquired with a robust chat solution.
"Giosg is a really valuable partner because the product just works and their support team gives you hands-on help with whatever you need. You simply can't build a business with the scale like ours with a 10€-a-month software. Our customers deserve the best and with giosg software they get it."
Hanna-Mari Määttänen, Product Owner, Fonecta Chat