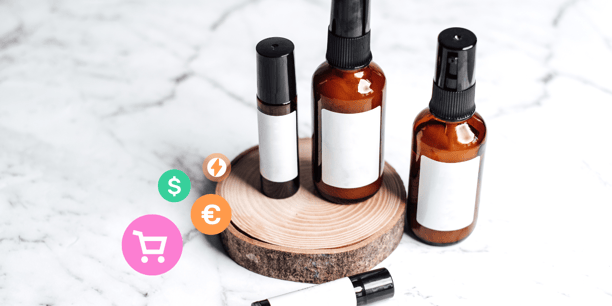 Among countless e-commerce stores, yours must stand out to attract as many customers as possible. One of the adequate ways to escalate lead generation and boost sales is by providing product demo videos.
More than 50% of buyers are eager to watch more video content from brands. Moreover, those who watch product videos are 1.81 times more likely to purchase than non-viewers.
Below we've compiled practicable steps to create product demos or shoppable videos for your e-commerce store.
What is a product demo?
You can game up your video marketing strategy by incorporating product videos or product demos on your e-commerce platforms. Product demos are marketing content that demonstrates how products or services work to help audiences.
As potential buyers can see how a product works, demo videos can push prospects closer to the checkout page. There have been some reports that show how effective product videos are in e-commerce.
How to create product demos that sell?
Considering the significant impact a product video may bring to your business, it would be a waste not to incorporate it. You also have a way to create your product demo videos.
We've rounded up seven practical steps you can follow to make product videos that sell. Let's dive right in!
1. Understand your product
First of all, you need to understand your product. You need to answer some questions like what makes your product different from others, what are the key features, how it can help target customers, and so on.
Knowing your product strength will help you write video scripts and decide on video style. Moreover, consider your target customers' tastes. A product video that matches the target audience's preference is more likely to be engaging and converting.
One efficient way to showcase your product through video is with a shoppable video.
Shoppable video is a powerful tool for eCommerce companies for showcasing products and making the buying process more seamless for customers. By embedding clickable links or hotspots within a video, retailers can allow viewers to purchase products directly from the video without having to navigate away to a separate page.
This can be especially useful for product demos, as customers can see the product in action and quickly purchase it without having to search for it on the website.
Additionally, shoppable videos can also be used to drive engagement and increase brand awareness by providing an interactive and immersive experience for customers. Overall, shoppable videos are a great way to showcase you understand your customers' needs and improve the customer experience on your platform.
2. Keep an eye on competitors
As a business owner or marketer, keeping a close eye on competitors is necessary. Find out how your competitors make their product demos. Do they use animation videos? What kind of concept do they use? What video styles drive more results?
You can learn many things from your competitors. It's also a way to look for inspiration. However, you should be careful not to make your product demo video similar to theirs. Find authentic ideas to make your product demo stand out in the crowd.
3. Tell a story through the script
An essential element of a product demo is a video script. A product demo doesn't require a long and over-detailed narration, so it's better to keep it crisp. Moreover, you must use strong transition words to make a well-flowing storyline.
Focus on building a storyline to engage audiences. Target the audience's pain points to create a story-driven script and avoid being too promotional. In this day and age, hard selling is getting less preferred by people.
4. Incorporate your branding
Incorporating your branding can be done in some ways. If you have specific jargon, you can add it to your video script. Choose an appropriate time to add jargon. Commonly, brands put jargon at the end of the video.
You can also include the brand's values or motto to impress audiences. Not to mention adding the brand's logo. Incorporating your branding in a product demo can help you boost brand awareness.
5. Keep it short and sweet
Engaging content mainly comes from short videos. So it's better to have your product demos less than a minute long. Short videos are best to post on your e-commerce as they can deliver vital messages to prospects in no time.
Aim to create a one-minute-long product demo to come in handy for audiences. You need around 120 words to create a video script in such a time frame. Be straightforward and focus on answering the audience's pain points.
6. Include a call-to-action
Product demos should also include a call-to-action (CTA). A CTA you choose must be short and clear to drive people to do the desired action. Typically, a compelling CTA consists of 90-120 characters or five to seven words.
You should use command verbs like buy, purchase, get, subscribe, follow, check out, and so forth. Use an enthusiastic or emotional tone depending on your product, brand, and video style. You can also emphasize benefits to convert audiences.
7. Choose the right platform
Creating product demos can be daunting for non-tech-savvy business owners and marketers. However, in the age of technology, they have many options available to create a video.
They can choose video editing platforms to create product demos. Many platforms are designed for business purposes. Some of them are even free to use. Canva, Adobe Express, and Lightworks are some of the best options.
Most online video editing platforms have in-built templates to speed up your video creation process. Most of them have easy drag-and-drop interfaces that are beginner friendly. You can also use stock images and audio to complement your product demos.
Key takeaway
Product videos or product demos are part of e-commerce marketing. It's a strategy to attract more customers and convince them more delightfully. Besides, you have a better possibility to boost your e-commerce store sales with product demos.
The above points can come in handy for you when creating product videos. The first try may be challenging. But, once you're used to the steps and familiar with editing platforms, you can create as many product demos without significant problems.
About the author
Adela Belin is a content marketer and blogger at Writers Per Hour. She is passionate about sharing stories with the hope to make a difference in people's lives and contribute to their personal and professional growth. Find her on Twitter and LinkedIn.