Live video shopping is the new kid in town. With titans of industry such as Louis Vuitton, Tiktok and Instagram all hopping on the bandwagon.
Live commerce is proving to be an attractive market to step into.
Staying up to date with all sorts of different platforms can be exhausting, never mind knowing which platform would best suit your needs.
No need to worry! We have you covered. We will be breaking down the pros and cons of the 11 best live video platforms.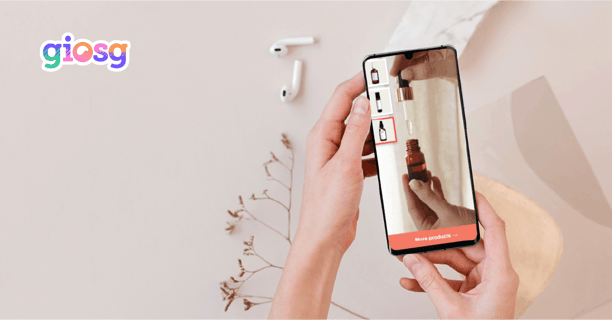 What to know about live video shopping platforms
Before jumping in the deep end here are some terms to help you understand and navigate this article.
Don't worry, they are easy to understand.
Live video shopping is the intersection of livestream and shopping. It allows for sellers, brands and companies to interact with their customers in a live video stream, encouraging customers to

directly buy items displayed without leaving the stream.




Software as a service (SaaS) is a method of offering an application over the internet as a service. This means that instead of building and maintaining software, you access it via the internet. Meaning no coding. Many of the live video shopping platforms on this list are SaaS companies.


One-to-many live video shopping means streaming to multiple viewers at once. This type of event typically showcases products and features a host, guest appearances, and special promotions.


One-to-one live video shopping means having a one on one session with a single customer. This type of live video shopping is best suited to customers making larger purchases that require professional expertise and insight.


Embedding allows other websites to host your stream on their website.
The first one on the list is giosg. We are a Finnish SaaS company that offers businesses tools for creating interactive experiences online to connect with customers and accelerate sales. Giosg is not just a live shopping platform but the ultimate customer experience platform.
Giosg has all the features you'd wish for when starting out with live shopping: one-to-one video calls for personal shopping assistance, one-to-many video streams for showcasing your products to the masses, and shoppable videos for repurposing your video content and turning them into high-converting ads. With giosg, you won't need outside agencies or big production teams, which makes our platform especially great for those who are just getting into live shopping and want to test the waters.
Promotional and targeting capabilities makes giosg platform stand out. You can promote your live shopping activities via engaging interactive content from pop-ups to gamifications and target your streams, calls, and videos always to the right customers online to ensure the best experience.
Cost:
For information contact sales
Pros:
Flexible video stream source (Use e.g. YouTube Live, Facebook Live)
Allows full customization of the solution
Comes with consultation and dedicated customer support
Comes with advanced visitor targeting for reaching the right audience
Allows you to re-purpose video material into shoppable videos
Comes with full-set of great e-commerce tools, such as chatbots, product recommendation quizzes, targeted pop-ups and live chat
Cons:
Limited stream management
Limited video analytics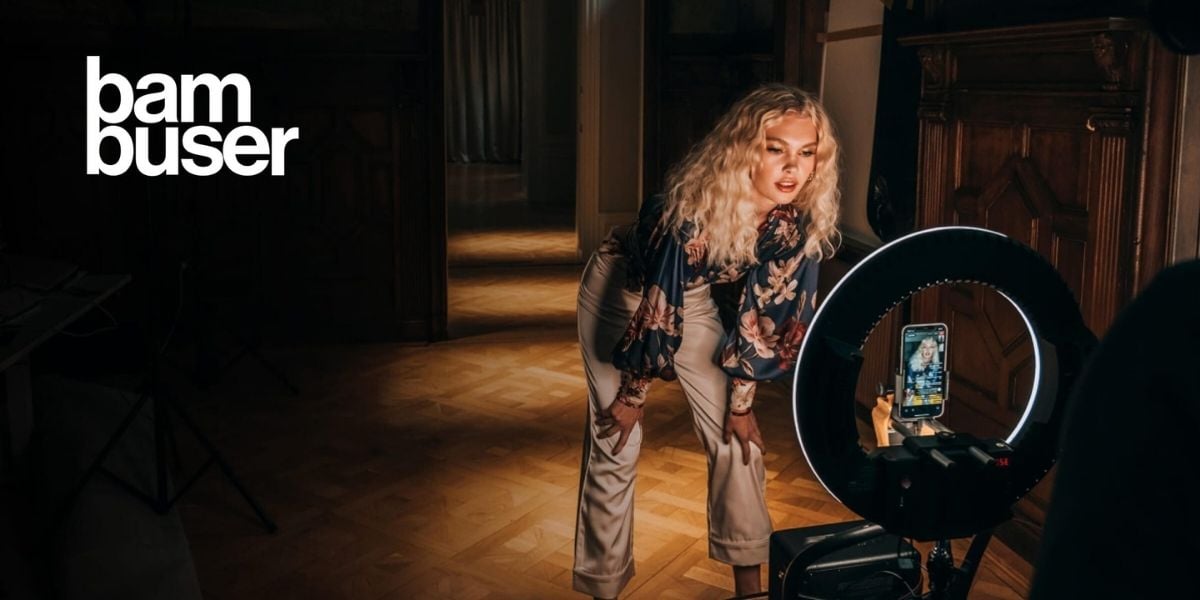 Image via Bambuser
Second on the list is Bambuser, a SaaS (Software as a Service) provider that offers a live video shopping experience for businesses. Bambuser's focus is mainly on live streaming, however, they also have an option to post pre-recorded material.
Two options are available. One-to-many, meaning streaming to countless people and one-to-one, which means having a one on one with an expert.
One-to-One is perhaps more suited for larger purchases larger. Live video shopping has already been used in the fashion and retail industry.
The platform offers an app as well as their own web page from where you can stream live on your own web page as well as share to other social media platforms.
Integration with other e-commerce platforms is also possible.
In addition, Bambuser offers a fully equipped studio in which to film your live video shopping event.
Bambuser's proven track record is rather impressive and it is definitely a top-of-the-line service.
Cost:
For information contact sales
Pros:
Allows you to stream in high-definition video quality
Allows you to edit, download and re-purpose video material
Has various integrations to e-commerce platforms
Chatbot and instant shopping capabilities within live shopping event
Cons:
Membership is costly.
No audience targeting
Live chat feature is not included in the basic package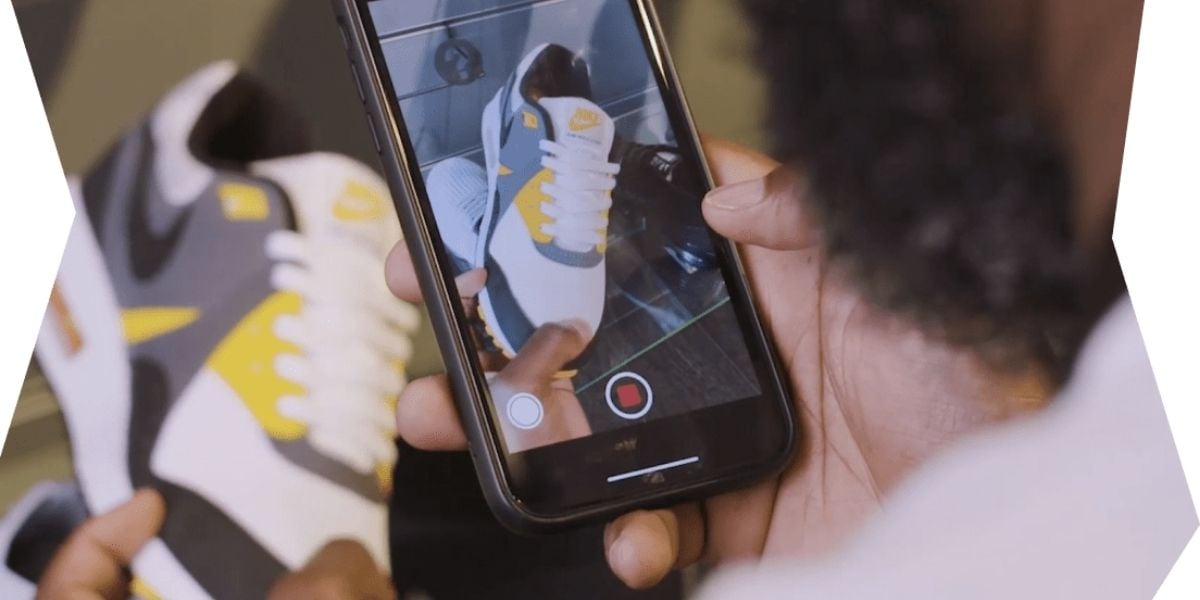 Image via Hero
Hero offers a solution to convert customers that do not have the same confidence to buy as they would in-store.
The Hero app allows stores to connect to nearby shoppers.
Hero operates less like a live stream and more as a way to communicate with a shop assistant in a more human fashion.
Hero offers one-to-many as well as one-to-one.
With Hero, customers can video chat, text message or chat with a store assistant.
A fresh feature is Hero's Stories, which are intended to be similar to Instagram stories.
Short review videos by shop assistants showcasing a particular piece of clothing or an entire outfit.
Cost:
$99/month
For more information contact sales
Pros:
Increases foot traffic to physical stores
Keeping in touch with your customer via Virtual Clienteling (Live Chat)
Allows you contact stores with three options are Video, Text and Chat
Allows you to integrate with Shopify
Video Chat with in-store assistant
Add own logo to livestream
Allows customers to pay with Klarna
Cons:
Doesn't allow audience targeting
Learning curve to get used to software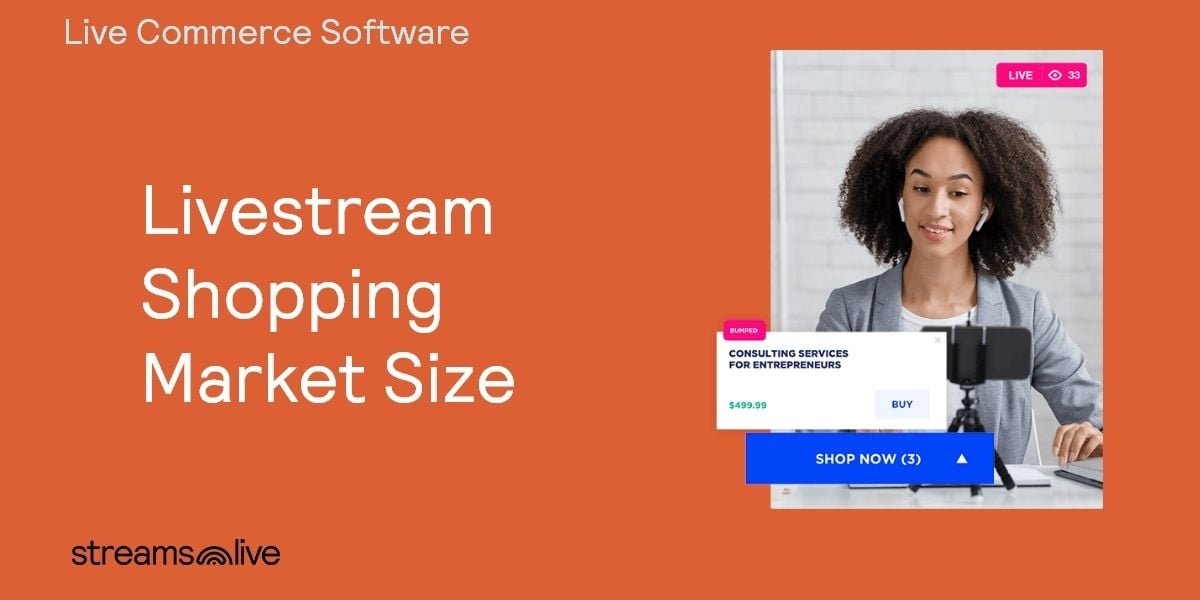 Image via Streams.live
Streams.live allows customers to buy products straight from a live video session. Comment sections help keep the experience interactive.
The platform offers an iOS app as well as their own web page from where you can stream live on your own web page as well as share to other social media platforms.
Streams.live is perhaps very similar to Bambuser, with many of the same features. However, Their standout feature is their platform that allows users to sell NFT's via live video.
An NFT stands for non-fungible token. Non-fungible: meaning it is unique and cannot be replaced.
Something to consider for this platform is that the more viewers you have the more expensive it will be.
Cost:
Personal: Free for less than 50 viewers
Pro: $299/month for less than 1000 viewers
Enterprise: Contact sales
For more information contact sales
Pros:
Allows for the sale of NFT's
Coding is not required
Embedding stream to your own website
Integrate with Shopify
Live chat discussions and instant shop capabilities within shopping event
Upload options pre-recorded videos
Moderates chat from inappropriate comments
Cons:
No video archive
No audience targeting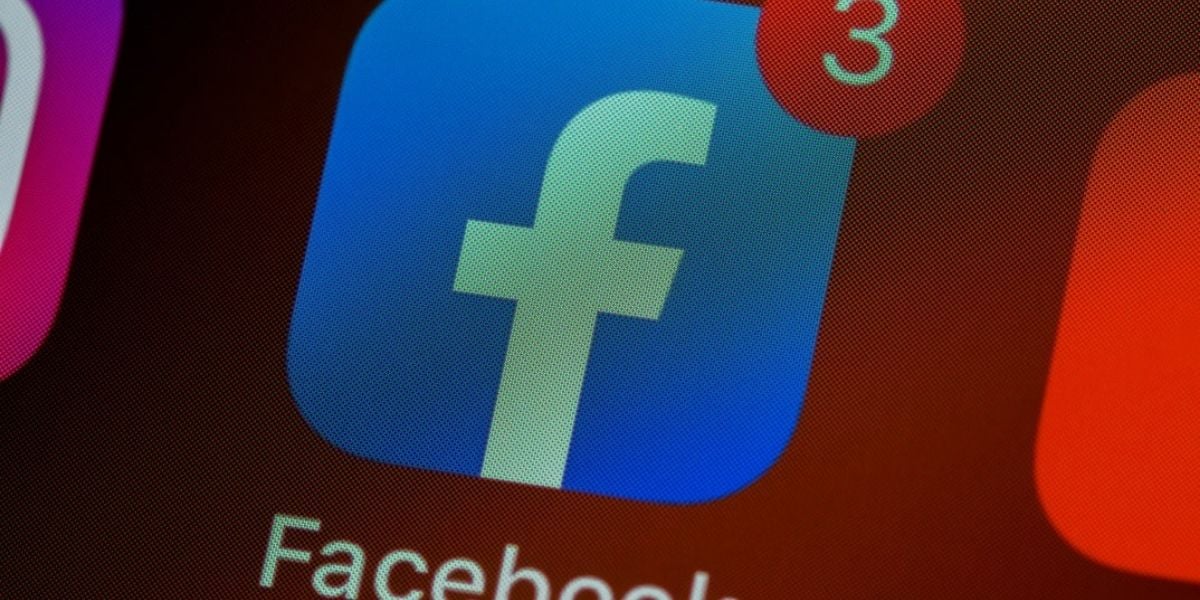 Image via Facebook
Facebook, which was recently rebranded as Meta, now offers a live shopping feature that can be accessed via the Facebook Business page.
This feature is the next evolution of Facebook's Marketplace platform, which originally only allowed sellers to post pictures of products.
The platform allows you to stream on Facebook to current audiences, as well as embedding to other social media platforms.
However, when a Facebook Live feed is embedded onto your own website viewers cannot comment or interact with the stream.
Customer data is limited so you would have considerably less data than if the customer would have purchased from your own website.
Cost:
The selling fee is 5% per shipment or a flat fee of $0.40 for shipments of $8.00 or less.
Creating and operating a shop is free.
Pros:
Analytics available via Facebook for Business Page
Facebook notifies fans when live shopping stream is beginning
Live video shopping sessions are archived and can be used at a later stage
Free to use
Cons:
Not intuitive user experience
Viewers cannot interact with video once embedded on your own site
Facebook Ads will appear on the screen
No 1-to-1 video options
No targeting (addresses all viewers)
Harder to drive customers to own website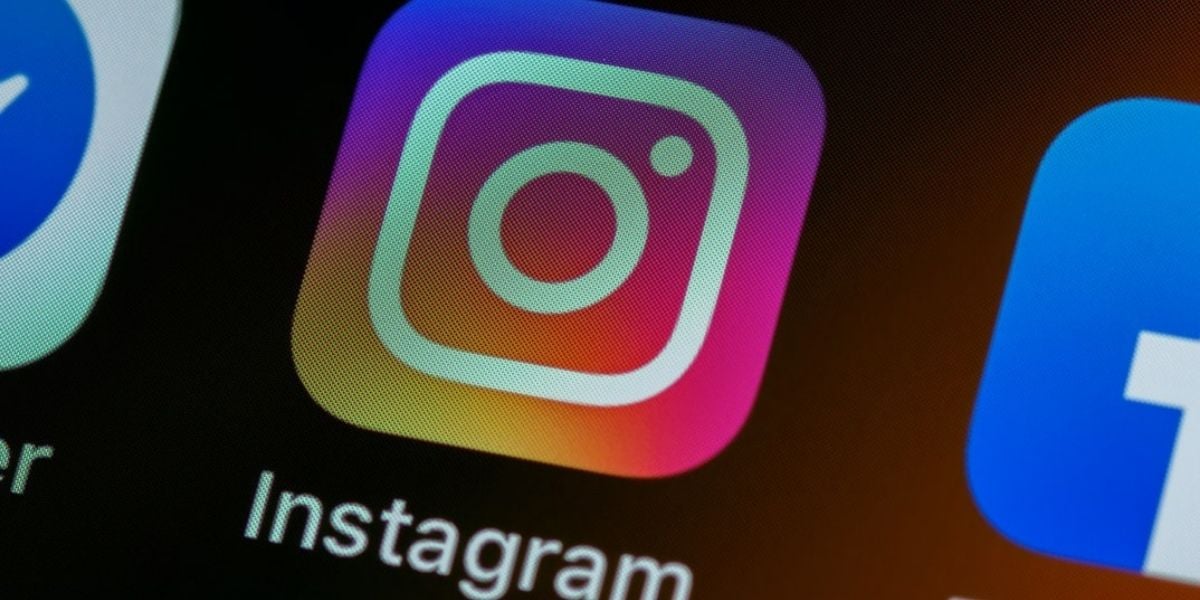 Image via Instagram
Instagram Live shopping and Facebook Live shopping both share the Facebook Business Page platform. This means that many of the features, as well as issues, are shared by both platforms.
Obstacles include Instagram retaining all customer data that is not necessary for shipping. This makes building customer trust and retention harder - as well as building a brand.
In-app purchases ensure that traffic is not being driven to your own website. This may be ideal for small businesses that don't have their own web interfaces but for larger businesses Instagram's checkout margin for your using their platform may be a factor to avoid.
Cost:
The selling fee is 5% per shipment or a flat fee of $0.40 for shipments of $8.00 or less.
Creating and operating a shop is free.
Pros:
Offers in-app purchases
Access to analytics via Facebook's Business Page
Ability to take advantage of Facebook's Business Page
Easy to collaborate with other content creators
Free to use
Cons:
Mobile-only – does not support third-party video streaming service.
Harder to drive customers to own website
In-app purchases (does not drive traffic to own website)
No 1-to-1 video options
The selling fee of 5% per shipment is a margin to consider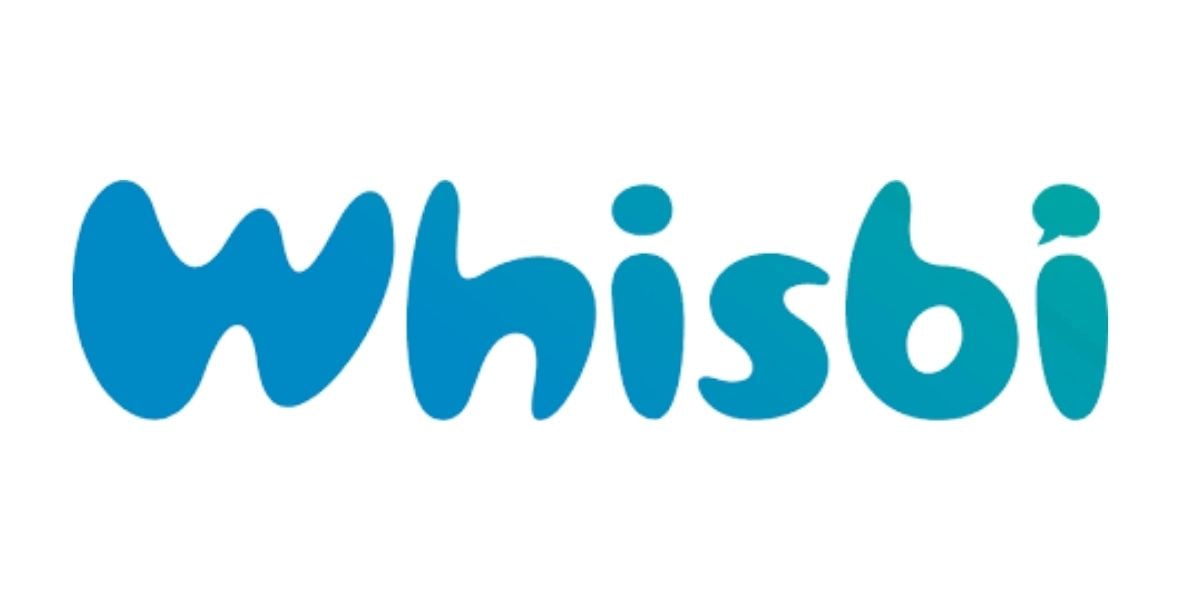 Image via Whisbi
Whisbi offers video communication, co-browsing as well as live chat to drive customer engagement and sales. Their service allows the user to embed a call-to-action on their website, that will connect them with a store clerk.
The platform offers a one-to-many feature as well as a one-to-one live video shopping. Currently, Whisbi primarily prioritises one-to-one interactions in industries such as automotive and retail.
Cost:
$250/month (Pro Plus)
For more information contact sales
Pros:
Shopping cart integration
Mobile-first interface
Live chat solutions available
Offers industry-specific solutions
Prioritizes one-to-one customer engagements
Easy to implement
Cons:
Limited customisation options
Implementation takes a while
Customer data analytics is lacking in detail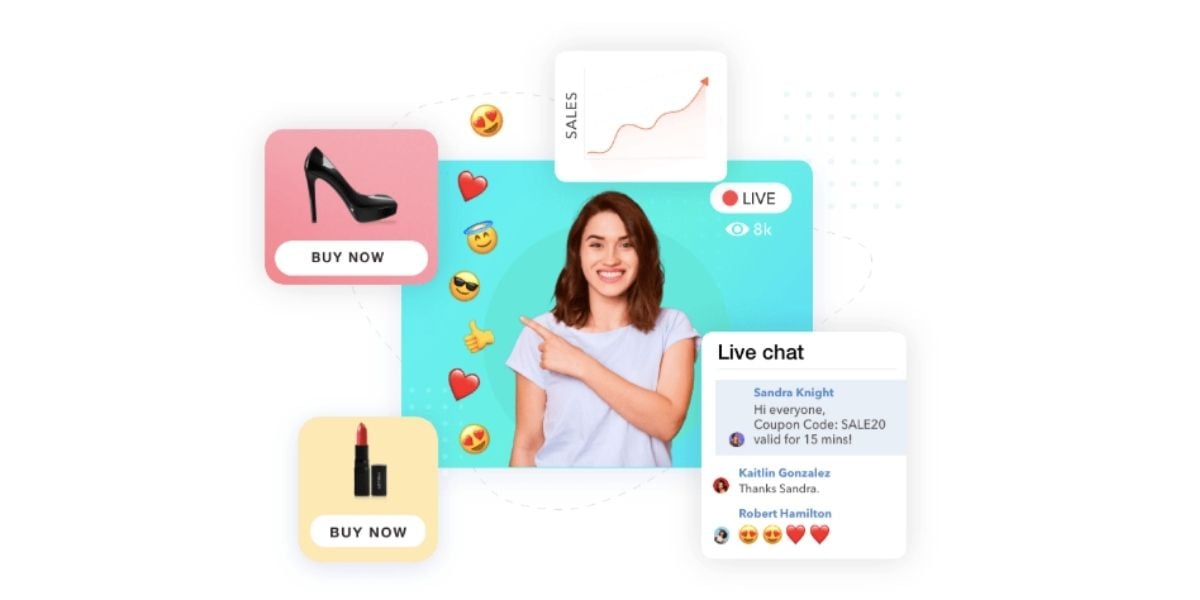 Image via Channelize
Channelize.io platform enables e-commerce businesses to leverage the power of live video shopping.
A live shopping experience that lets you host live video shopping within your apps and own website. Channelize has experience in a lot of vastly different industries that gives it credibility.
Cost:
Free but very limited. Add-ons starting at $49/month
For more information contact sales
Pros:
Ease of use
Shopping cart integration
Live chat tools
Proven track record in various industries
Integration with other e-commerce sites (Shopify)
Great customer support
Cons:
Limited changes to user interface
Can get costly with additional add-ons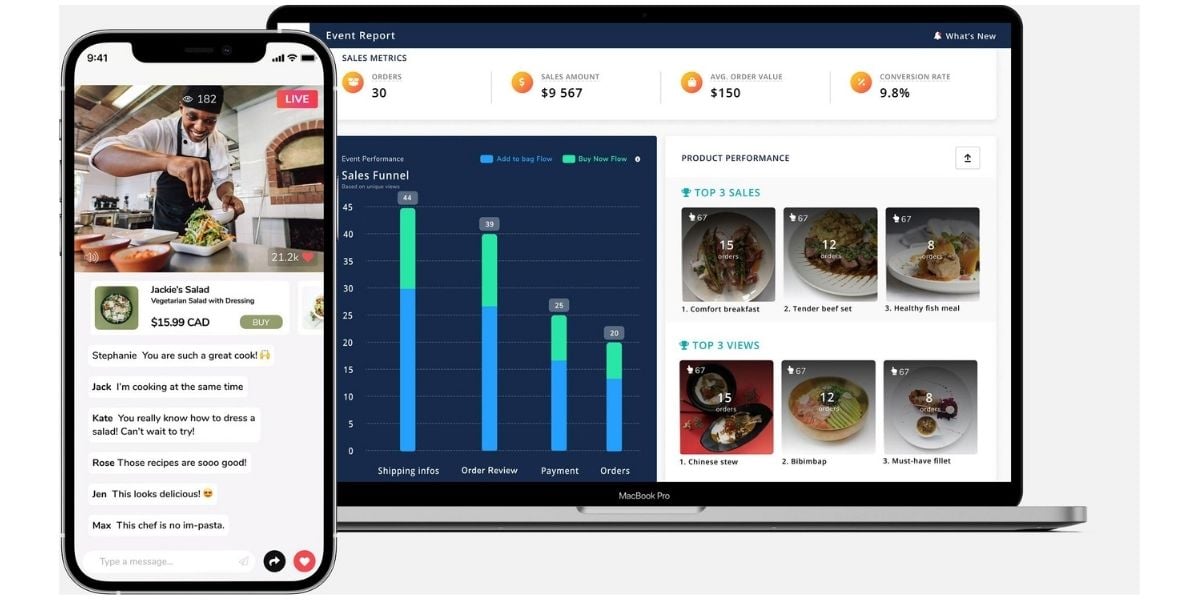 Image via Live Scale
Livescale is a cloud-based live stream shopping software that uses interactive content and gamification to help retailers and e-commerce enterprises increase buyer engagement.
Customers can make purchases from live videos using the application's in-video checkout feature. Team members can connect with purchasers, block users, modify or remove messages, and delete comments using Livescale's chat moderator module.
Livescale integrates with Shopify, allowing users to analyse product feeds, as well customer information.
Cost:
$

99/month
For more information contact sales
Pros:
Third-party integration
Seamless Checkout
In-video purchases
Brand-owned experience control
Live chat capabilities
Chat moderation options
Cons:
Platform only supported on the web, not mobile apps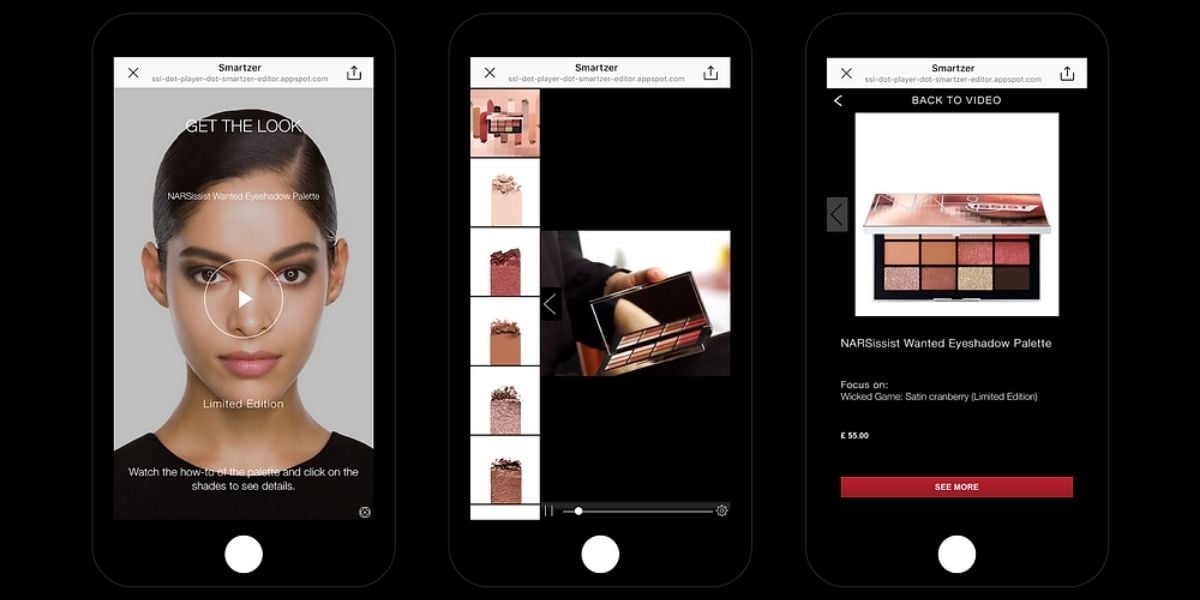 Image via Smartzer
Smartzer helps marketers with making videos interactive and shoppable. Hotspots are added to video or livestream to create pop-out carts wherein customers can view the entire outfit shown in the video or stream. These hotspots help improve click-through rates.
Smartzer is perhaps unique in that they offer short interactive videos as well as livestream. As well as offering CRM tools.
Cost:
Subscription-based
For more information contact sales
Pros:
Hotspots that open pop out carts, added to video/stream content
Customer engagement data from viewers
Repurpose live video shopping events
Embed to e-commerce platforms and social media
Instant add to cart
Sleek interface/look
Cons:
No social media integrations to Facebook or Instagram
No WordPress integration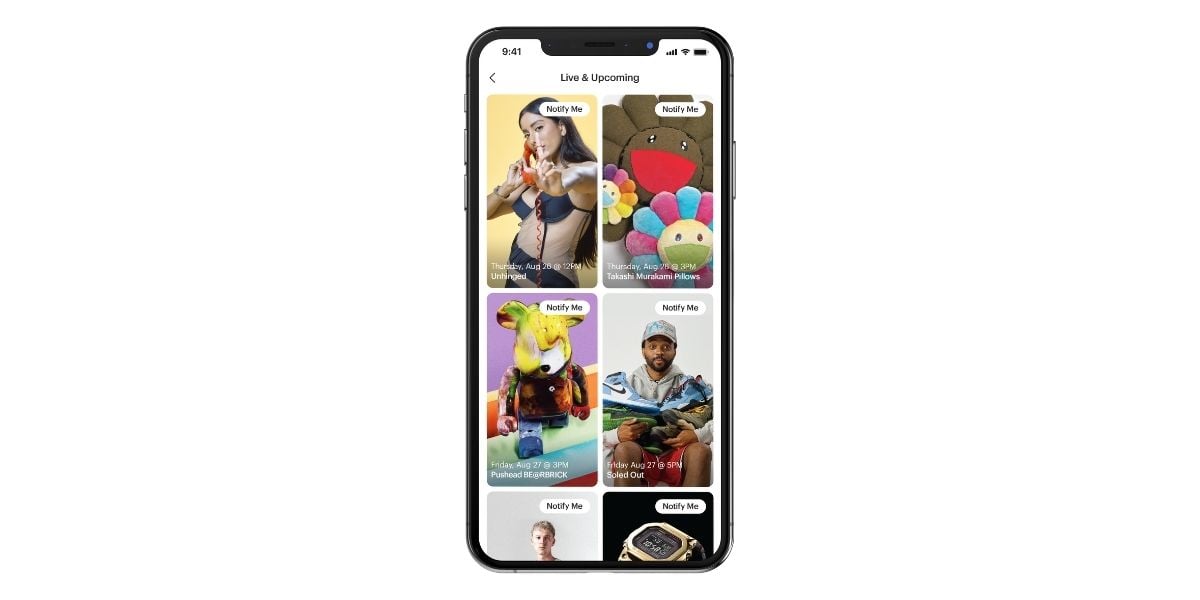 Image via NTWRK
NTWRK prioritises exclusive product launches from world-renowned artists, brands and influencers for a global audience.
The platform is a mobile-first living video shopping platform, with upcoming drops of various products displayed on their website.
NTWRK is more inclined towards customers at the bottom of the funnel with many products being rare and rather pricey – high-end fashion. Before being able to sell on the platform, NTWRK needs to grant you access, ensuring that they feature only high-quality creators and influencers.
NTWRK also hosts daily episodes where they show different products from various sellers'. These episodes usually last 15min with lots of content packed into a small time frame.
The platform is geared towards a younger audience looking for scarce coveted products and are willing to pay a big margin.
Cost:
For information contact sales
Pros:
Hosts virtual festivals
Sleek interface
Established market for exclusive products
Hosts sale of NFT's
Cons:
Cannot embed to other platforms
App based
No data on customer activity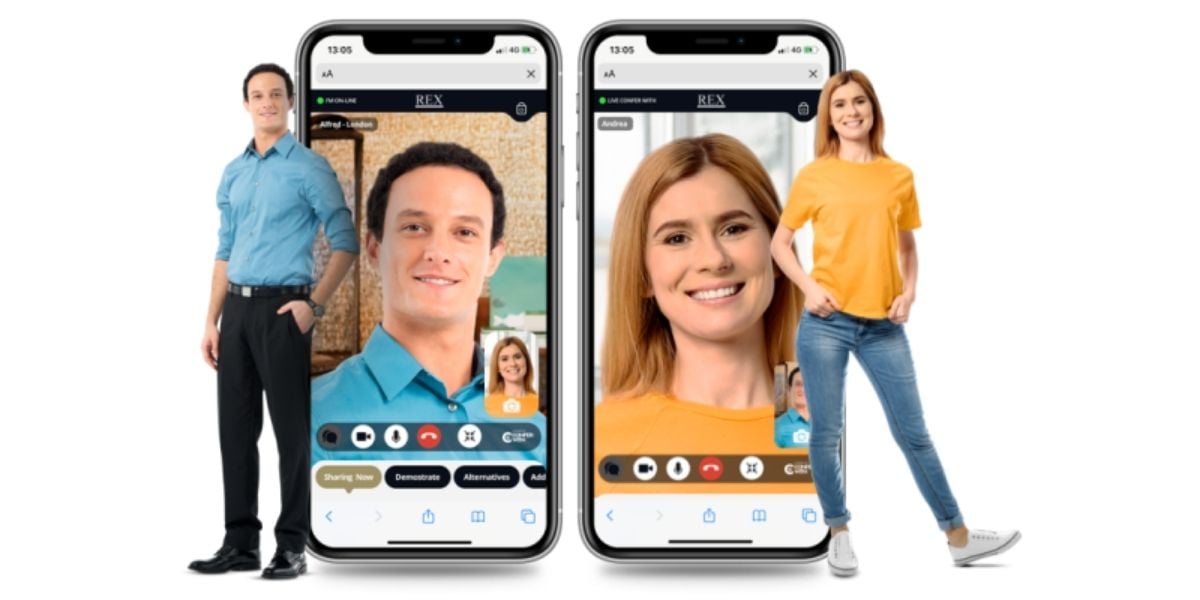 Image via Conferwith
Conferwith is a video commerce platform offering real-time advice to customers via video. The platform is focused on one-to-one interactions, as opposed to a one-to-many interaction.
Additionally, the platform is geared towards customers looking to make larger purchases.
Functioning as a browser-based platform, Conferwith's highlight feature is that it allows users as well as the customer to add items to a "shared basket".
Cost:
For information contact sales
Pros:
Specialise in one-to-one live video shopping
Easy integration
Diverse client base from different industries
Cons:
"Shared basket" feature may put pressure on shoppers to buy something they don't want
"The Proof is in the Pudding"
Navigating different live video shopping platforms can be overwhelming. Figuring out which platform best suits your business' needs is no easy task.
Only you can truly know what will best meet your business needs.
Many of the live video shopping platforms mentioned have some sort of free trial, so try you can try out what fits for free.
That being said, here's something to download free guide live commerce trends
If you want to learn more about live video shopping and the live commerce industry, download our free Live Commerce Guide here.