Too many business websites are dull or simply blend in with the crowd. Websites like these do their job as a place for transactions, but they don't do anything more to boost brand engagement.

However, your website doesn't have to be like this.
There's a way to sprinkle a bit of fun on your website that makes it more engaging and memorable for visitors.

The solution is gamification.

Gamification helps you boost engagement, lead generation, and average order value. It also helps you gather insights from your website visitors that are beneficial for selling more products.

So, if you've been looking for an idea to spice up your website and grow customer loyalty, keep reading to learn how gamification marketing is the key.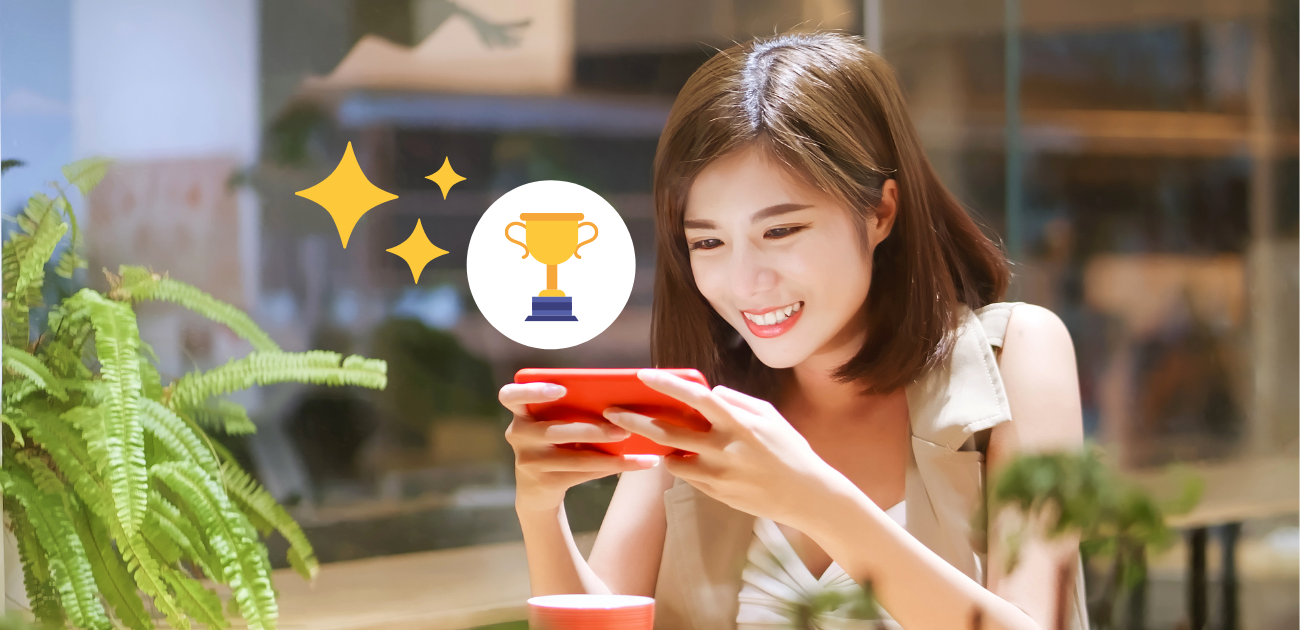 What is gamification in marketing?
Gamification is an interactive marketing strategy in which you use game-like elements as a means of promotion. To put it simply, gamification is using games on your website to encourage engagement.

The objective of any game is to win, right? So you'll want to make sure to have a worthwhile offer at the end of your gamified interaction.
Or at least a fun enough experience to get website visitors clicking and playing.

The types of gamification ideas you come up with are only limited by your imagination.
You can create games for holiday campaigns, product launches, discount offers, or even just brand promotion. But more about these use cases later a little further down.

By the way, are you imagining your favourite games that you've played on other websites yet?

Google has some great examples of gamification in marketing. I can't be the only one who is excited to click on the google logo on a holiday to see what type of game pops up, right?
Benefits of gamification in marketing
Besides just a bit of added entertainment for website visitors, gamification also brings other measurable benefits to your business.
1. Gamification increases user engagement
User engagement is a great indicator of whether or not your target customers are actually interested in your offers.

Gamification makes it easier to promote user engagement and to track it as well. If a customer is willing to participate in a gamified element on your website, it either shows that your game, product, or offer was attractive enough to catch their attention.

Besides initial engagement, games also encourage users to click through until the end to take action on their prize winnings.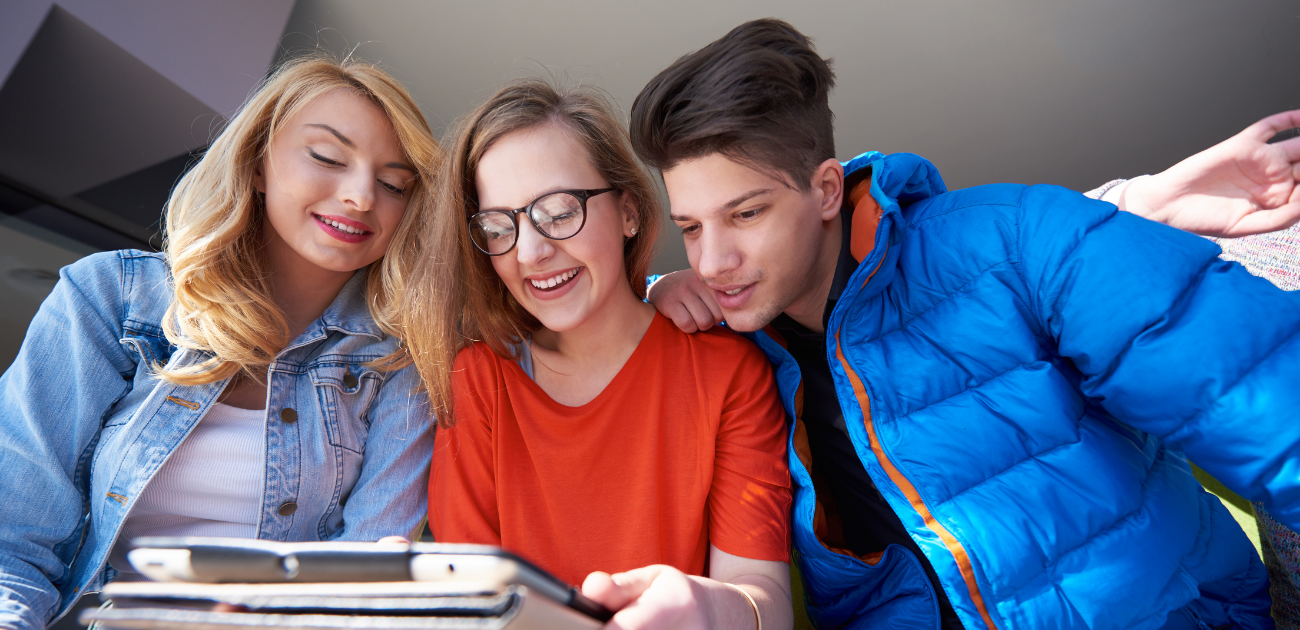 2. Gamification builds brand awareness
Could your company be the next Google that's known for its surprising new games that pop up regularly on holidays? Maybe… maybe not..

But, could your company have interesting games that start to build traction via word of mouth? Definitely!

Gamification can help boost brand awareness by intriguing participants to share results with friends or by creating such a cool experience that users remember your company in the long run.
Currently, it is very easy to add a gaming element to your website. You can also use desktop programs and mobile content creation apps to complement texts with interactive visuals.
3. Gamification increases conversion rates
A static ad is easy to scroll past and totally ignore when it's stationary on a certain part of your page. A gamified ad however grabs the attention of customers.

When a customer engages with a gamified ad, they are more likely to use their "prize winnings" during their shopping session. This is because they feel like they earned their discount.

With the help of a new gaming application, Domino's Pizza actually increased its sales revenue by 30%. Domino's Pizza designed a game, Pizza Hero, where customers can customise their own pizza in a game-like environment by dropping toppings onto the pizza.

At the end of the game, the user has the option to order their beautiful pizza creation.

This is a fun spin that generated more buzz to their "personal pizza" offer compared to the usual "personal pizza" offer you may commonly see advertised in a banner or pop-up.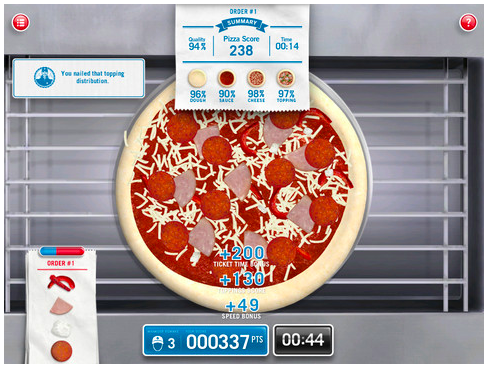 4. Gamification educates customers on products/services
Gamification provides an avenue for you to educate customers in a 2-way street kind of way.

For example, if you create a personality quiz to help customers choose the best-fit products, you are hearing the customer's needs while also giving them information on what you offer.

When you use gamification to educate customers, it's more likely that it sinks in because it is not just a product page they are scanning for answers, but instead, it makes your products more personal.
5. Gamification helps you collect data in a non-intrusive way
Collecting zero party data, aka data customers intentionally and proactively give to you, is important in a post-third-party cookie landscape.

Gamification helps you collect this valuable customer data first by collecting email addresses or social media credentials. But the data you collect doesn't stop there.

Then, once you can identify the customer with these credentials, you can then analyze their website behaviours, interactions, and preferences.

For example, if you make a quiz type of game, you can customise the questions to help users discover the right product, but you can also use this valuable information they submit later.

It's a great, non-intrusive way to learn from your gamification campaigns their preferences and values in regards to products.
Determining your goals for gamification
Before jumping into specific types of gamification, it's important to assess what your end goal is with a gamification strategy.

Sure, you can gamify your website just because you can or because the cool kids are doing it, but you should have in mind the desired end result.

Gamification is a powerful strategy to achieve a variety of KPIs for your business, most of which are closely associated with the gamification benefits mentioned above.

Your goal with gamification could be to:
Increase visitor time spent on page
Increase order value by offering a discount
Build brand loyalty with reward points
Position your brand as the "fun" brand with frequent new games
Educate customers about your brand and offers
Collect more (& better) customer data
Once you know your goal, you can further decide which type of gamified elements will help you reach your benchmarks.
4 Gamification marketing ideas to try
There's a variety of gamified elements you could add on to your website and even more use cases for these elements.

To get your imagination turning, let's take a dive into just a few types of gamification that can supplement your marketing efforts.
1. Catch-me (Peek-a-boo) games on your website
A catch-me-if-you-can game is a simple way to get website visitors to take special notice of what's going on on your website.

This type of game could begin as soon as someone lands on your page or after someone has selected "Play."

A game like this would be a fun relief from mundane internet browsing.

At the end of your game, you can offer the player a small discount on their order, show them their score, or even share a relevant interesting fact about your campaign.
Check out our giosg Easter addition catch-me-if-you-can game below.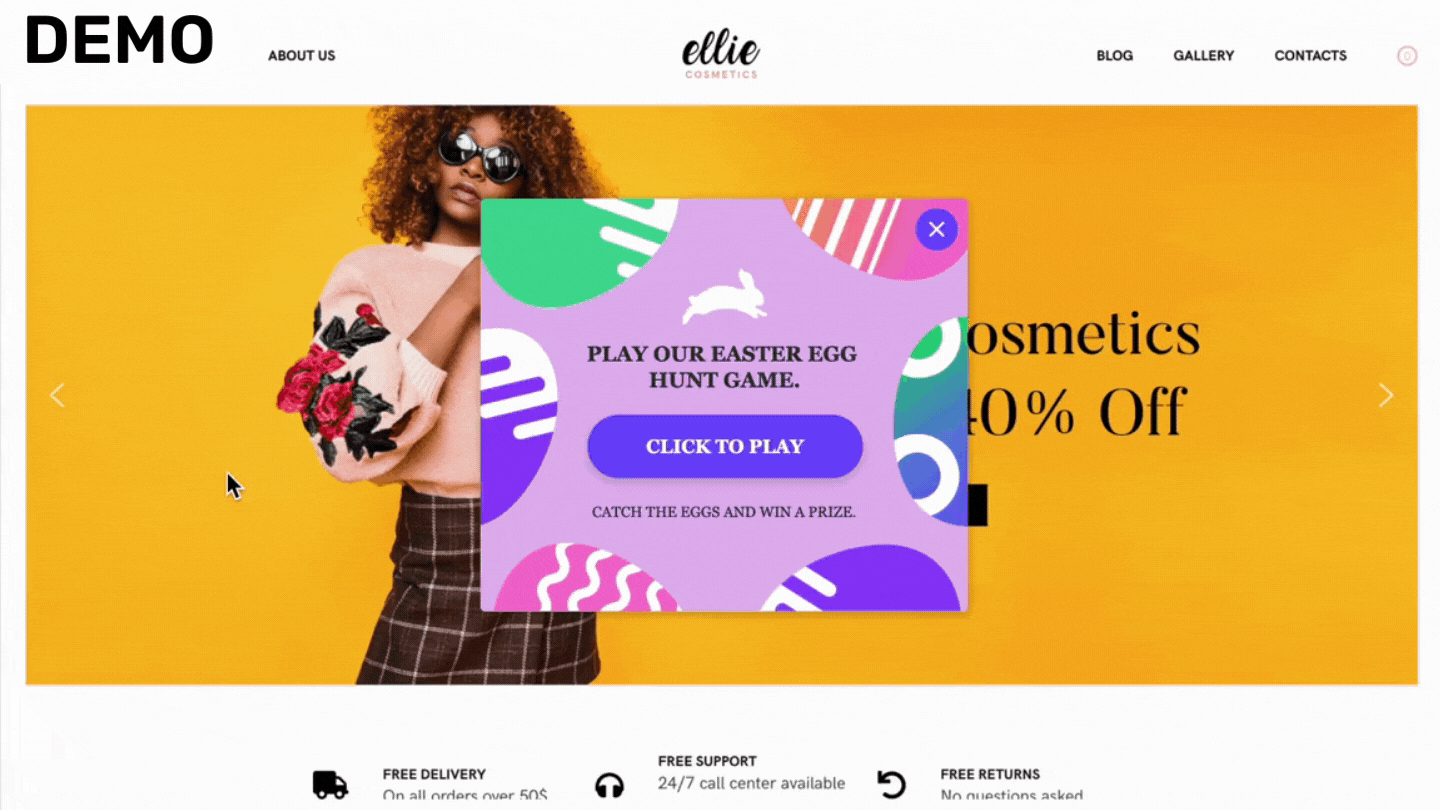 2. Loyalty rewards games on your website
Loyalty is something you want from your customers and something that customers can benefit from too. Besides, we know that keeping a customer is 5x less costly than acquiring new ones.

A loyalty reward game is a perfect way to highlight both of these aspects.

First, you want to encourage website visitors to join your loyalty program. You could use a preview of your gamified element to promote joining. An example of gamified loyalty rewards for customers could be opening a mystery box to win an instant price or doing daily scratch-off rewards.

But also, it's important to keep your loyalty club members engaged and enticed by your offers. According to a US study, on average, consumers report being members of around 17.5 loyalty programs but are active in less than half of those.

So, keep a creative gamification strategy, like this Starbucks rewards game, in mind when you need to consider how to get members shopping again.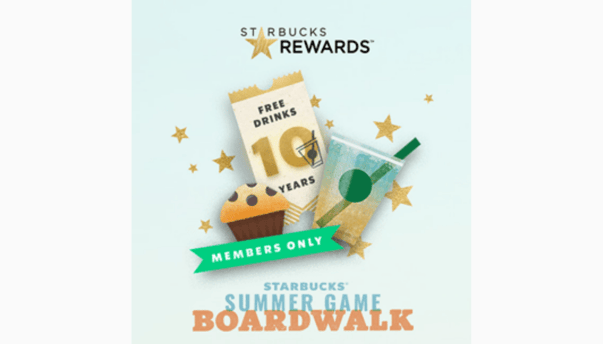 3. Spin-the-wheel games on your website
Spin-the-wheel or wheel-of-fortune games are great gamification marketing examples that are based on luck.
It's a nice gesture you can offer to first-time website visitors or to customers during checkout.
This is a useful tactic to use to get visitors to take notice of your campaigns and special offers. Typical pop-ups are easy to ignore, but a colourful, animated, familiar game like the wheel of fortune can persuade users to take action.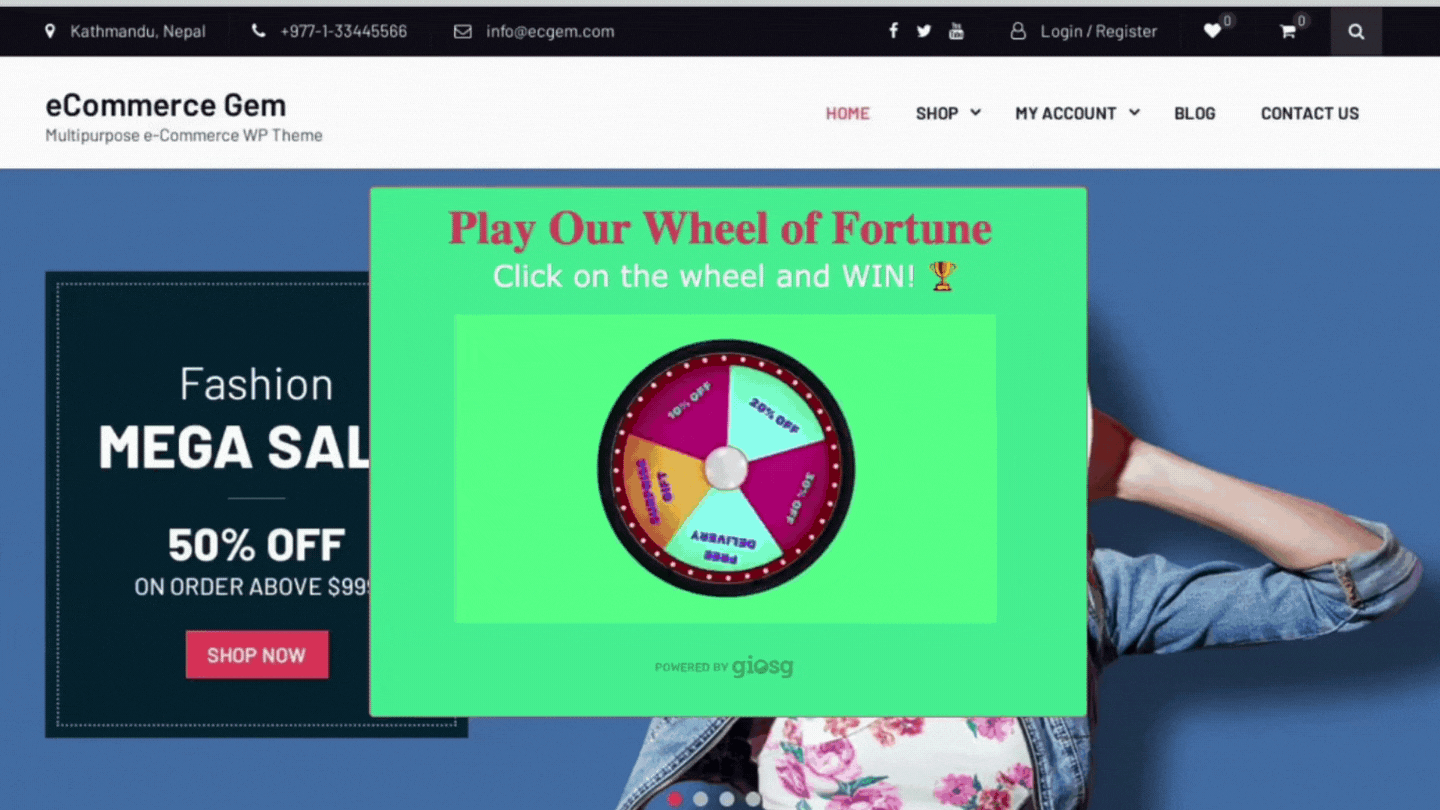 4. Score leaderboard games on your website
Leaderboard games on your website help tap into people's competitive sides.

Examples of these types of gamified elements where users can see where they rank include trivia questions, memory games, or beat-the-clock tasks.

When you use a game that displays specific results, customers are more likely to share these results with friends or on social media.
For example, Wolt, a European food delivery app, displays your own personal record and the overall Wolt record while you are playing their game.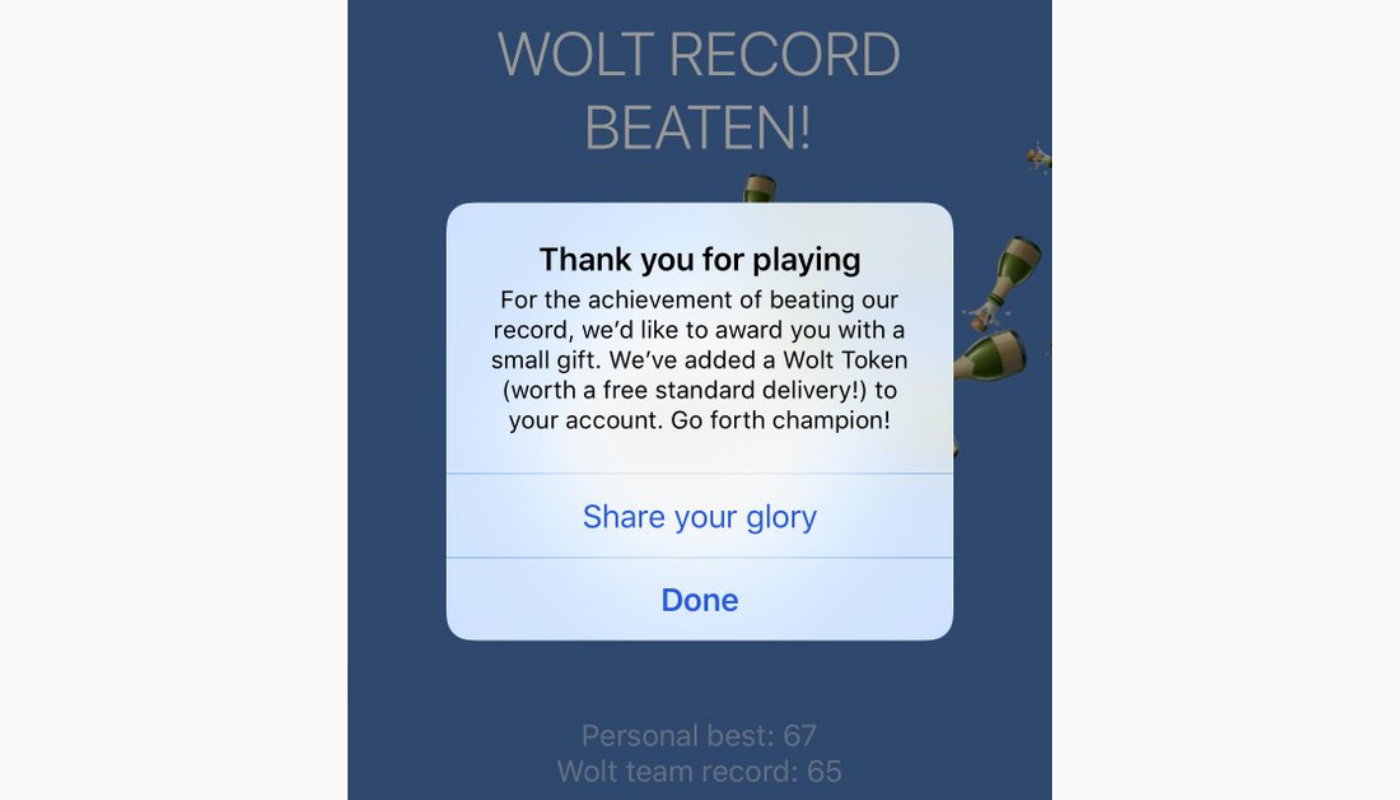 How to implement gamified elements on your website
Now you have what you need to assess the value gamification can bring to your online business.

Another key factor in successful gamification campaigns is the implementation.

Some things you'll want to consider are:
Is it easy for me to customise these gamified elements in-house?
Should I target certain games to visitors based on their website behaviour?
How often should I test out a gamified element on my website?
To get answers to these questions and to get started on your way to a more interactive website, book a demo with our giosg gamification experts today.