Chatbots are your first line of customer service and a crucial part of your virtual assistance solution. As exciting it might be to have a face to face conversation with a robot, the technology still doesn't live up to online users' expectations.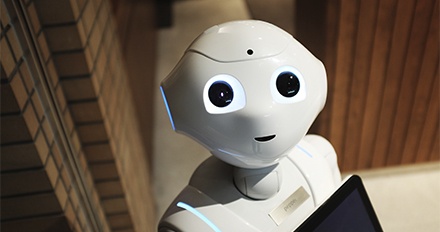 Ever had a conversation where you talk to a person who hears you but doesn't actually listen?

Well that's usually the case with a chatbot. Chatbots can bring efficiency to the business but at the end of the day, they are brainless tools.
There isn't as much AI or actual machine learning going on as people might think, chatbot knowledge effectively comes from the people programming them.
But that's not to say that chatbots are useless, the real issue is that they shouldn't be used in isolation, they need to complement and assist rather than replace the agent.
Chatbots alone usually fail at generating new customers, sales and leads, they need a human touch and that's where giosg can help!
Why do you need both a live chat and chatbot?
Chatbots can't efficiently onboard new customers on their own, these functionalities are only possible if the chatbot is given the tools and platform it needs.
Chatbots are often used to answer basic FAQ type of inquiries, and even then, they often struggle to come up with the right answers, leaving the customer confused or with a negative view of your customer service.
By using giosg's platform, you can easily add a human agent into the equation, but only when it's needed and wanted.
The efficient collaboration between the chatbot and your customer service agent is the key to success.
We have the best chatbot platform out there
Our relationship with our customers is built on trust, we are fully GDPR compliant and our recently announced ISO 27001 certification is further proof that your information is in safe hands with us.
We are a trusted partner of many well-known companies including Staples, ALD Automotive, Savills and Tallink Silja. And if this wasn't enough, we also offer the best benefits and features in the market, to list a few:
Improved customer experience and efficiency

Intelligent targeting

Fast and efficient live chat

Integrations

There you have it, chatbots are becoming increasingly important in customer service and marketing and it is crucial to use them correctly if you do!
Our totally unbiased opinion is that our platform is the way to go, and looking at our functionalities, don't you agree?