Black Friday is the busiest time for e-commerce businesses. In a recent survey by giosg, a staggering 73.3% of consumers are planning to shop this Black Friday. But is your e-commerce store ready for the influx of customers?
We talked to e-commerce business owners about the top mistakes they have made during Black Friday. Learn from others' mistakes and make this Black Friday the most successful for your e-commerce business yet.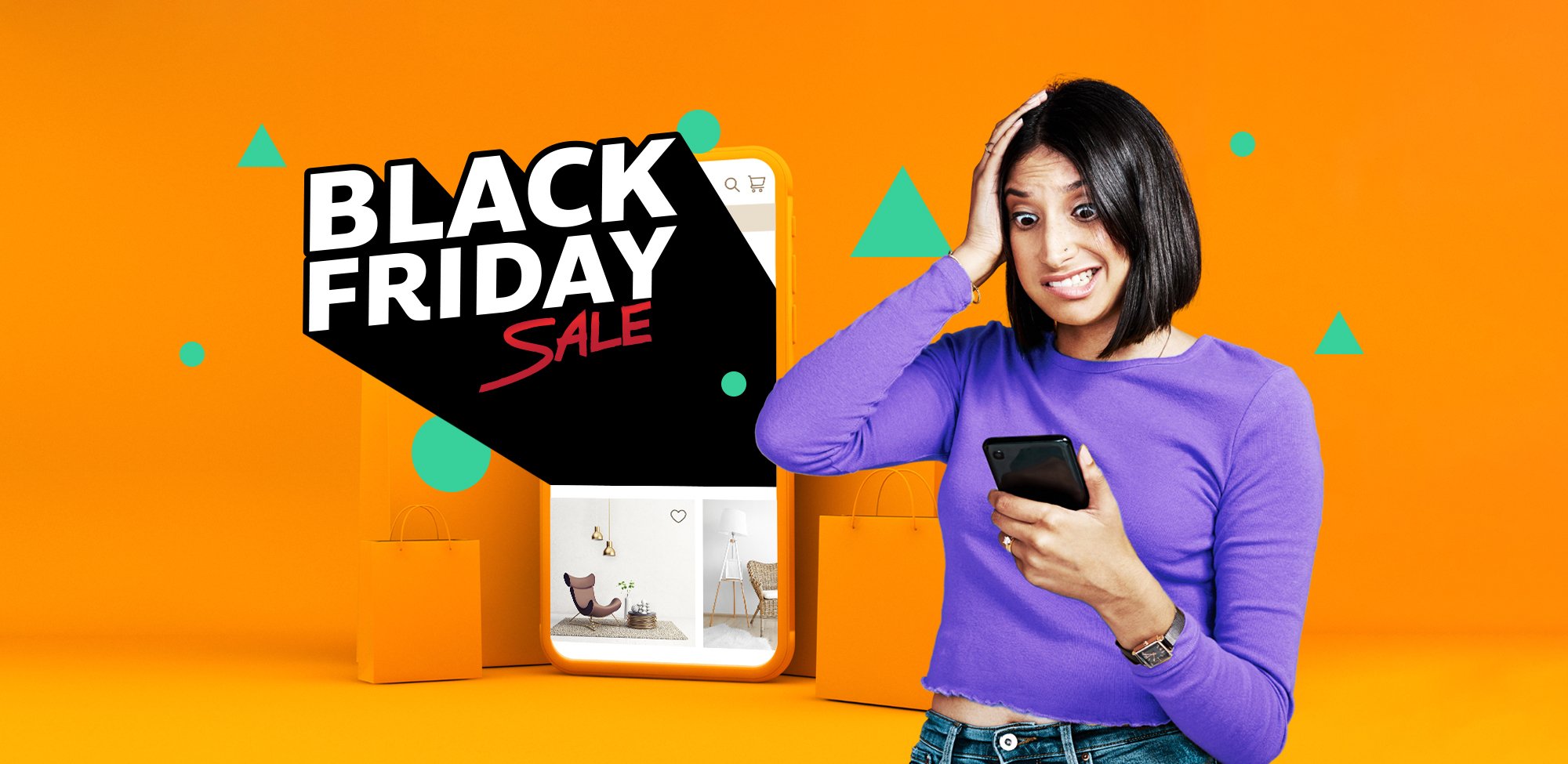 1. Not preparing enough
The number one mistake you can make this Black Friday is not preparing enough. Most of the e-commerce stores that we talked to start working on peak season sales latest by September.
"I remember hearing at a marketing conference a couple of years back that around 90% of e-commerce businesses start planning for Black Friday by August and ever since that I've always put a big push on trying to get our team to start coming up with deals and getting things finalized early," says John Frigo, e-commerce Manager at Bestpricenutrition.com.
To be ready for Black Friday, make sure you have enough items in stock that you are planning to promote. You also have to check that your logistics company can manage the extra shipping during peak season. Remember also to hire enough staff to assist customers at your online store.
"It's our busiest time of year and we need all hands on deck to ensure that everything runs smoothly, " says Granger McCollough, CEO of Elite Patio Direct.
Also, don't forget that customers expect the same great customer service on Black Friday as they do at any other time of the year. So, don't turn off any of your usual communications channels for Black Friday. For example, if you use live chat on your e-commerce store, you have to have it available also for Black Friday. Turning off the chat will frustrate customers when they cannot get in touch with you the way they are used on your website. Additionally, live chat is a great tool for cross-selling and upselling products. Data from one of our big retail customers show that consumers are 46% more likely to buy when chat is available.
2. Not stress-testing the website
A second big mistake many e-commerce stores make is to not test their website properly for extra traffic. Your e-commerce website has to work flawlessly on Black Friday. Any little problems can put customers off and make them abandon their shopping carts for good.
"The best learning I can give fellow e-commerce store owners is ensuring a seamless experience when customers visit your website. Be prepared with your best before the holiday season, as a major overhaul won't be possible at the peak time," C.T. Price, CEO of Life Grows Green, says.
McCollough from Elite Patio Direct agrees: "Don't ignore any details and make sure you plan for every eventuality no matter how remote or unlikely it may seem. Because, and trust me, I know what I'm talking about, anything and everything can, and will, happen on Black Friday."
Also, remember to communicate clearly with your customers on your website. Be transparent about your shipping costs and times from the get-go to avoid frustrating surprises for the customer at the end of their shopping journey. With giosg, you can make highly targeted and visually pleasing banners and pop-ups to your site to communicate shipping times, fees and promotions throughout your website.
3. Not standing out
Many e-commerce stores run very similar campaigns each year. This is a big mistake. Every e-commerce site will have offers on Black Friday, and it is the perfect opportunity to stand out from the rest.
Here are some ideas for how to stand out this Black Friday:
Use

Shoppable videos

to get more attention to your campaigns on your e-commerce site. Shoppable videos are interactive videos that encourage website visitors to purchase products straight from the video by clicking an image of the product on the video. Shoppable videos not only keep your visitor engaged but also make the purchase process easier.


Organize a

Live shopping

event with Black Friday deals that are only available for those who watch the stream. Live shopping is an interactive experience that delivers benefits that go far beyond just browsing products online. A successful live shopping event will increase your sales and be memorable for your customers. Giosg offers tools for live shopping that don't need big setups or production teams. With giosg, you will still have time to set up a live shopping event for this Black Friday.


Don't forget UGC and Influencer marketing
Consumers want to see real people using your products. The more reviews you get from real people, the more certain the consumer will buy the product in question.
Another way to boost sales during the holiday season is to use influencers in your marketing. The right influencers can also help you reach new potential audiences.
"Collaborating with the influencers before the holiday season is a great strategy to reach new customers and boost your sales for the Black Friday season. However, it is essential to find the right category of influencers for the success of your brand," says Eric Jones, CEO of Couture Candy.
What more tips for Black Friday?
Check out our blog with results from giosg Black Friday Consumer Survey 2022.