Consumers love Black Friday deals. That is why it is the busiest time of the year for e-commerce businesses. According to Giosg's Black Friday Consumer Survey 2022, 73.3% of consumers are planning to buy products this Black Friday. But is your store ready for the influx of customers?
In this article, we will lay out the data from our Black Friday Consumer Survey 2022, and share some tips on how your store can prepare for the peak season mania.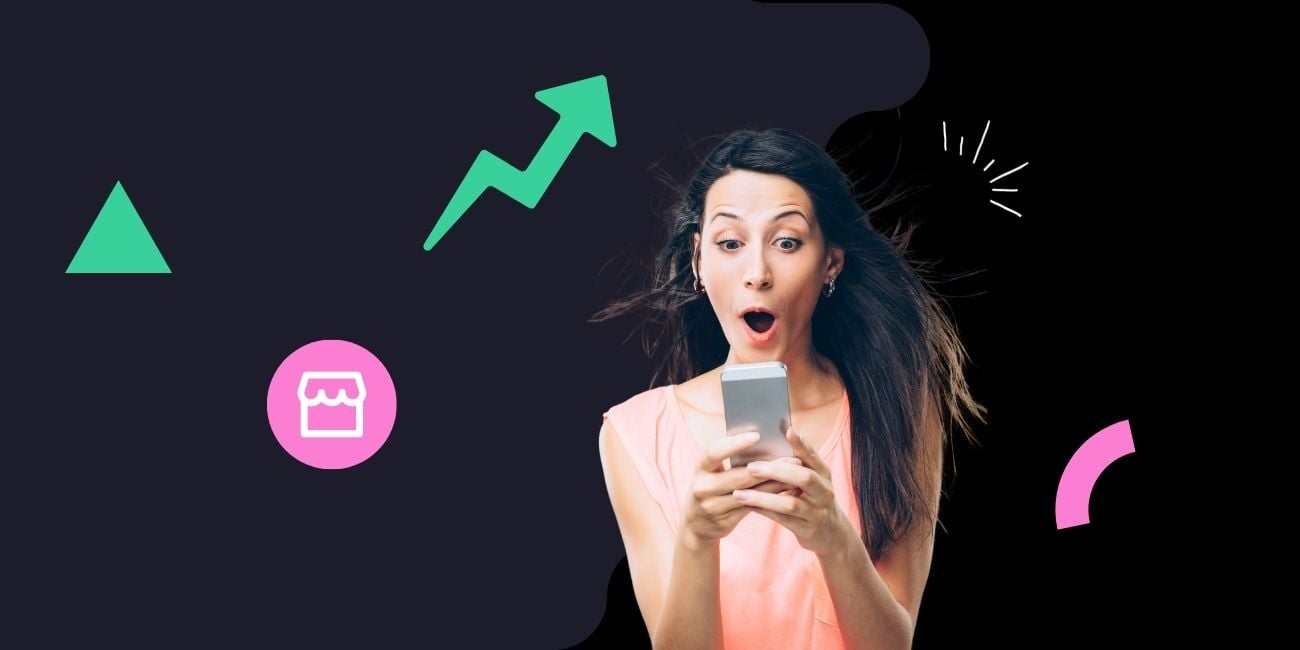 Data from Giosg Black Friday Consumer Survey 2022
At giosg, we wanted to find out more about consumers' shopping behaviour this Black Friday. So, we surveyed 469 consumers in Finland, Sweden and the UK. Most of the respondents were between 25 - 44 years old. The results show that Black Friday is still considered the best time to buy discounted products.
Here are the key learnings from giosg's Black Friday Consumer Survey 2022:
1. Consumers like to buy on Black Friday
Shoppers know that every retailer has discounts on Black Friday, and many consumers believe Black Friday has the best discount offers of the year. In fact, 71.2% of respondents think Black Friday is the best time to do discount shopping.
That is why consumers shop on Black Friday time and time again. 62.5% of respondents shopped on Black Friday last year, and 56% of them are planning to shop again this year.
2. Consumers wait to buy on Black Friday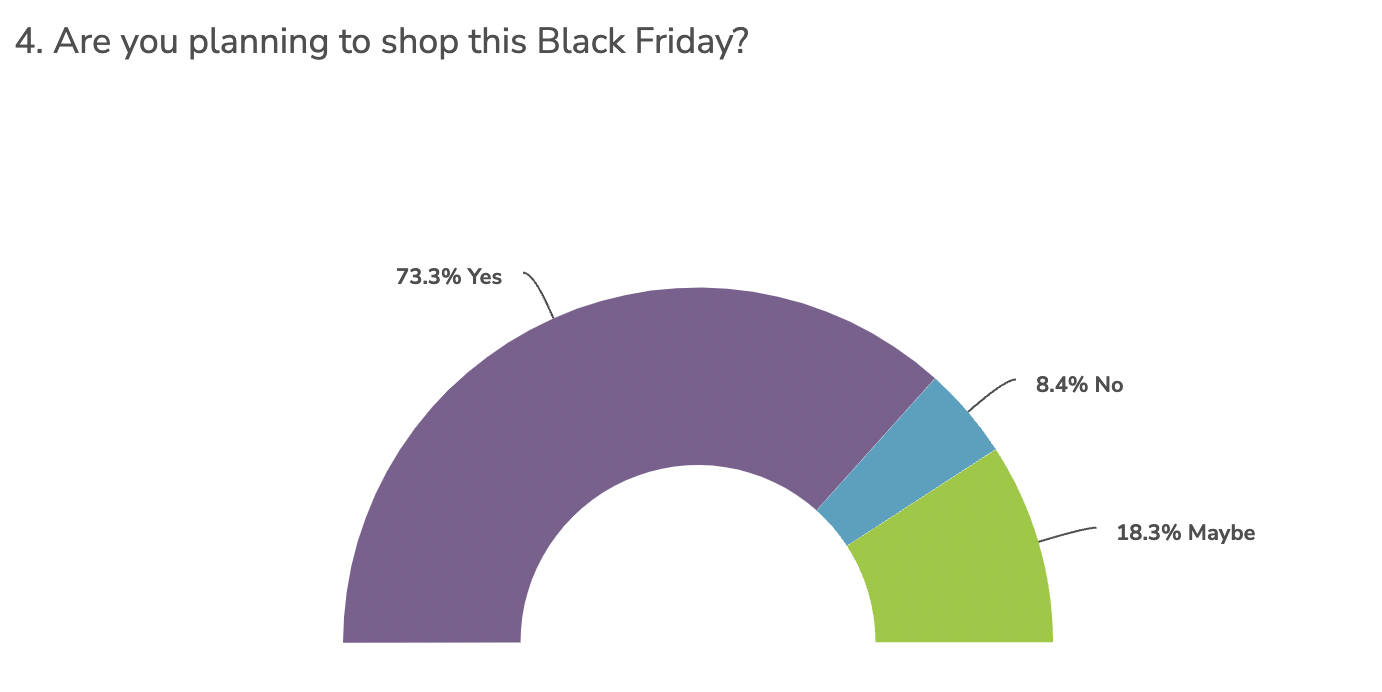 Many consumers wait to buy products on Black Friday and make a budget for Black Friday spending. 60% of respondents said they will hold off buying until the discount season in question. 48.6% of consumers are planning to spend up to 150 euros this Black Friday.
Below is a chart on how much money people are planning to budget for Black Friday spending: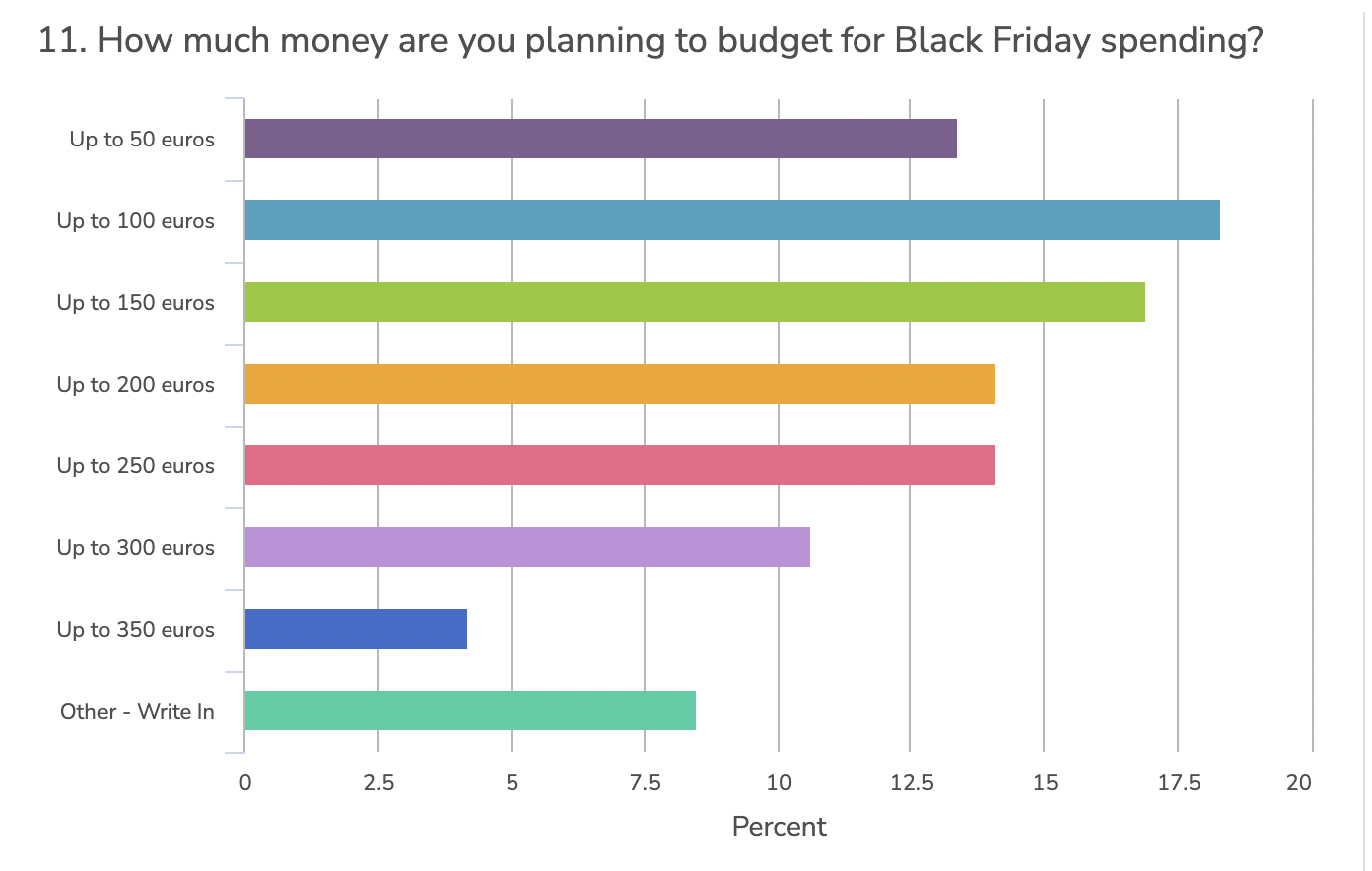 How much money consumers planned to budget depends on the products they are considering buying. If you are hunting for more expensive products like electronics or vehicles, your budget tends to be higher. A few respondents were planning to spend up to 1,000 euros on Black Friday.
3. People prefer online shopping to in-store shopping on Black Friday
Most of the survey respondents (50.9%) prefer buying online rather than in-store this Black Friday. Only 6.2% of respondents planned to only visit physical stores on Black Friday. 42.9% of respondents plan to shop both online and in-store.
These are the main reasons why consumers prefer shopping online on Black Friday:
Avoid the crowds
Convenience
Can shop when they have time
Better deals
The most popular answer to "Why do you prefer shopping online during Black Friday" was to avoid crowds (62.9%). This is understandable since the media is often floated with videos of backed-up stores trying to tame the crowd of shoppers looking for the best deals.
Another reason online shopping was preferred is convenience (58.6%). Consumers can shop from the comfort of their own homes, and they can do it when they have the time.
4. Consumers like to buy electronics on Black Friday
Electronics is the most sought-after product category on Black Friday. A whopping 69% of the respondents were planning to buy electronics from Black Friday sales. Consumers can make the most savings when buying pricier products, such as electronics. This explains the popularity of electronics on Black Friday.
The second most voted category was fashion (41%). If you are interested in high fashion or luxury items, Black Friday is your time to splurge your money.
Cosmetics (19.6%) and educational products (13.8%) are also popular on Black Friday.
Now that you know how and what consumers are planning to buy this Black Friday, is time to move on to the tips on how your store can prepare for the peak shopping season.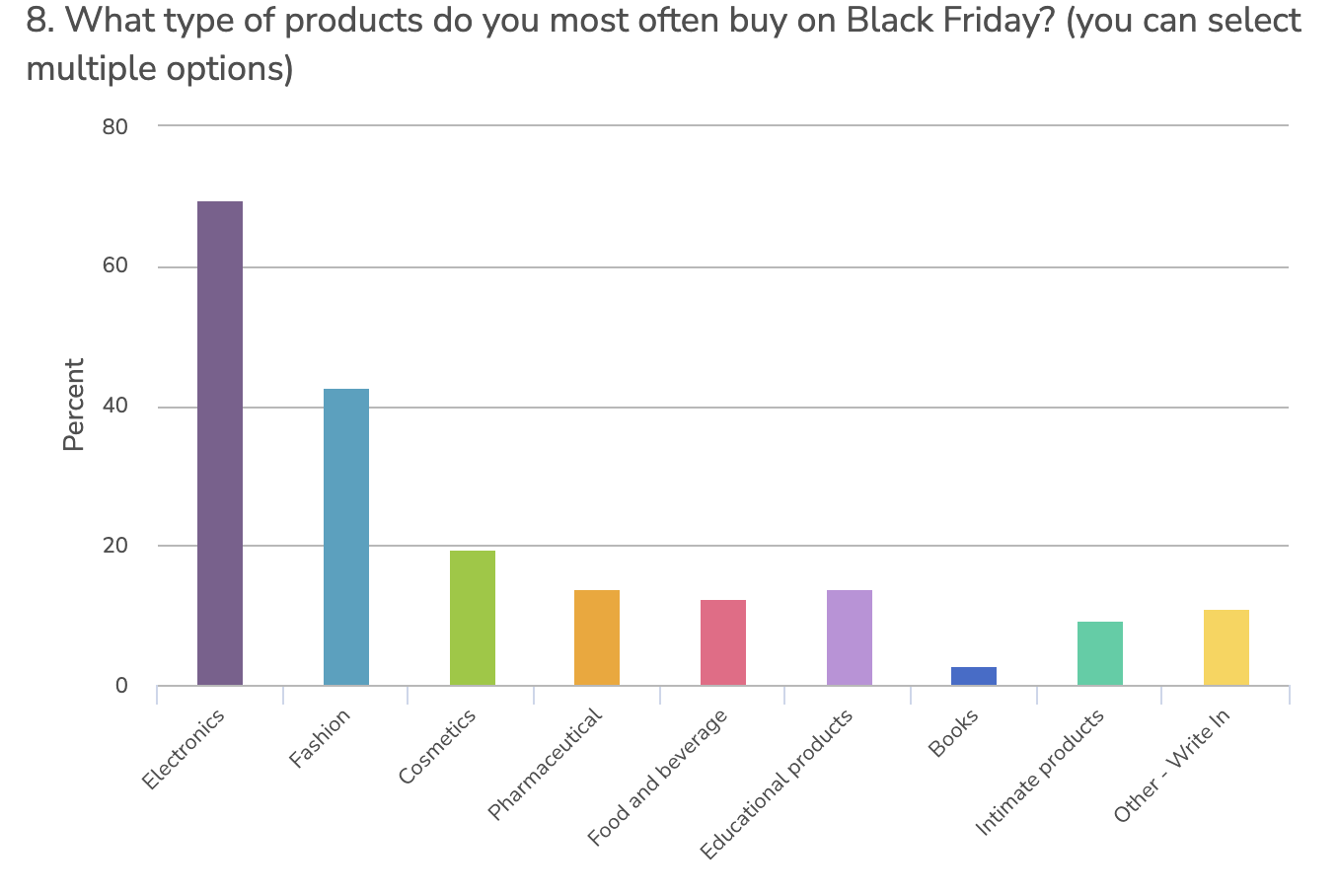 How to prepare for the influx of customers on Black Friday
As the majority of the consumers are looking to shop online on Black Friday, e-commerce stores are expected to get 10x more traffic on their websites compared to off-season times. But you could miss out on the extra revenue if you are not prepared to welcome the stream of discount shoppers to your site.
These are the most common mistakes to avoid during Black Friday:
1. Turning off your live chat
One mistake that many stores make on Black Friday is to turn off their live chat. Not having live chat available during the peak season will just frustrate your customers when they cannot get in touch with you the way they are used on your website. Additionally, live chat is a great tool for cross-selling and upselling products. Data from one of our retail customers show that consumers are 46% more likely to buy when chat is available.
So, make sure you have enough staff available to man the chat during those rush hours. If you are unable to add additional resources, consider targeting the live chat to high-value customers or having the chat available during the crucial stages of the buying journey, such as on your checkout page. The giosg live chat can be targeted based on pages visited, products on the basket, and URL used, for example.
2. Making shipping costs and times unclear
Another pitfall for many e-commerce stores is that they don't communicate shipping costs or times clearly. So, remember to be transparent about your shipping costs and times from the get-go. This avoids frustrating surprises for the customer at the end of their shopping journey.
3. Not standing out
Since all the e-commerce stores will have offers on Black Friday, it is not easy to stand out. On top of this, many e-commerce stores make the mistake of doing very similar campaigns each year.
So, why not think outside the box, and create something different and interactive for a change?
Some ideas:
Make a Black Friday game with discount prices.
Organize a live shopping event with surprise discounts for viewers.
Create shoppable videos

promoting discounted products using your existing marketing videos. This is a low-effort way to get your website visitors to experience your products

more engagingly

on Black Friday.
Next steps
Hopefully, you enjoyed our Black Friday data on consumer behaviour and the best practice tips for Black Friday.
If you wish to find out more on how giosg can help you stand out and maximise your full potential this Black Friday, book a demo with us today.
Note: Giosg Content Marketing Intern Melanie Muil contributed to this article.