The shopping cart abandonment rate of your store is the percentage of online shoppers that begin the checkout process but don't successfully complete the purchase.
They abandon their hopes and dreams for your irresistible product all because of some type of friction before confirming their order.
Does shopping cart abandonment in e-commerce boil down to solely checkout friction or other factors too?
We talked to a handful of e-commerce professionals to hear their experience with shopping cart abandonment and the best strategies to combat it.
Let's dive in.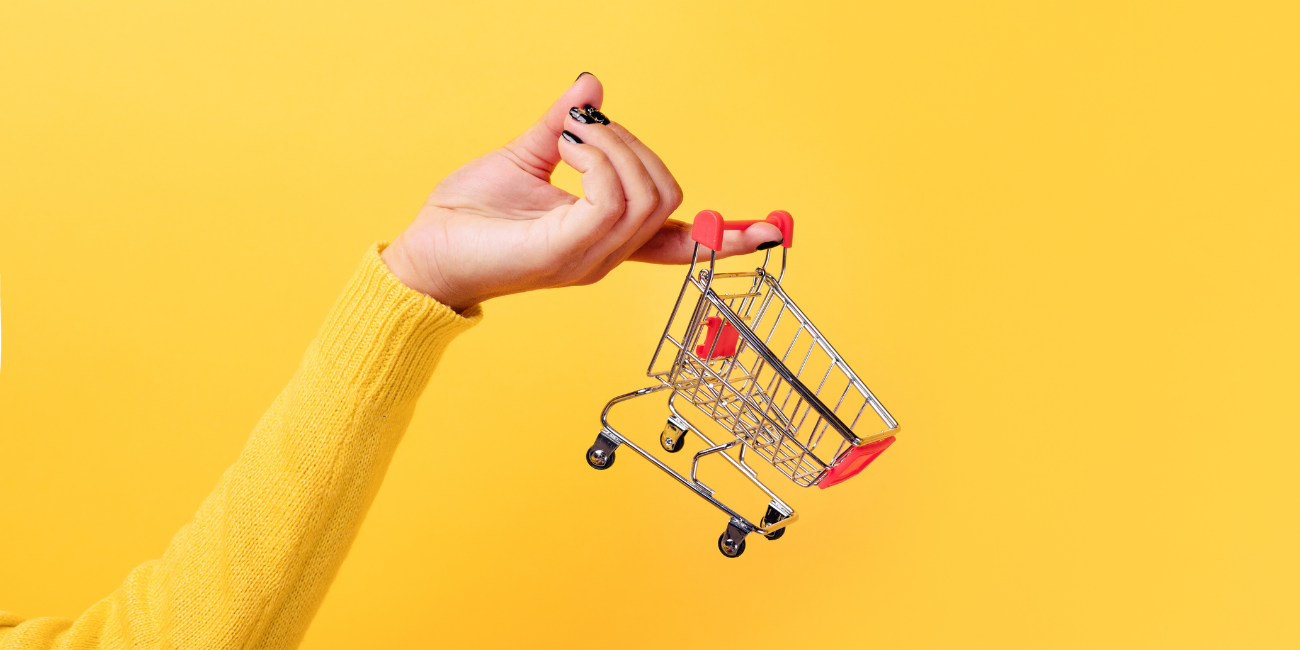 Here's what you'll find in this article:
Why shopping cart abandonment is frustrating
You've attracted a visitor to your website. Great!
He adds products to his shopping cart. Perfect!
He leaves your website without purchasing.
What the..?
In reality, you may not consider a few abandoned shopping carts detrimental to your online shop. But, if you look at the bigger picture of how much money is left on the table because of this, you'll be shocked.
According to a Baynard Institute Report, nearly 70% of online shopping carts are abandoned.
In the e-commerce industry across the EU and US, this amounts to billions of dollars worth of lost orders.
But, have no fear, in this same report, Baynard Institute found that around $260 billion worth of abandoned orders is recoverable.
In order to decrease your shopping cart abandonment rate, first, you'll need to look inwards towards the customer experience on your website.
Our e-commerce experts say that high shopping cart abandonment rates typically occur because of:
A long or complicated checkout process
Unexpected costs (like shipping)
Mandatory creation of an account to purchase
Payment security concerns
Too few payment options
Coupon not functioning properly
So, let's sum up these causes into 3 categories: complex checkout processes, unexpected costs, and website distrust.
And with that differentiation, we'll investigate these causes further and show you how to combat them for a better customer experience where visitors don't abandon their carts… as often.
Also, read until the end for some quick tips on how to recover already abandoned carts.
Complex checkout causes shopping cart abandonment
One of the reasons people love to shop online is because of the convenience. It's quick and painless to browse hundreds of items and then purchase when ready.
A complex checkout process brings the ease of online shopping to a screeching halt. A dizzying amount of fields to fill out, a user account to create, and limited payment options do wonders for discouraging buyers from completing their orders.
Founder of Vehicle Freak, Robert Walden, reminds e-commerce managers to keep in mind the short time span online shoppers have, especially those shopping from mobile devices.
"You must ensure that the whole consumer journey, from product discovery to purchase, is as fluid as feasible. People will abandon their shopping carts if your checkout procedure is difficult or time-consuming."
Customers often become impatient with slow loading speeds and a lack of payment alternatives on the checkout page. Most customers also have an intolerance for needing to make a user account just to purchase.
For the customer, the easiest way to get out of this situation is by finding another better-functioning website.
How to fix complex checkout problems for a better shopping experience
We touched on it already, but what makes a checkout process complicated is an overwhelming amount of fields on one page, limited payment options, difficulties with coupon usage, and slow page loading speeds.
First, to avoid making the customer think "Oh no I have to fill out all of these fields, and I don't want to share all of this information anyway," you should reduce the number of required fields on one page.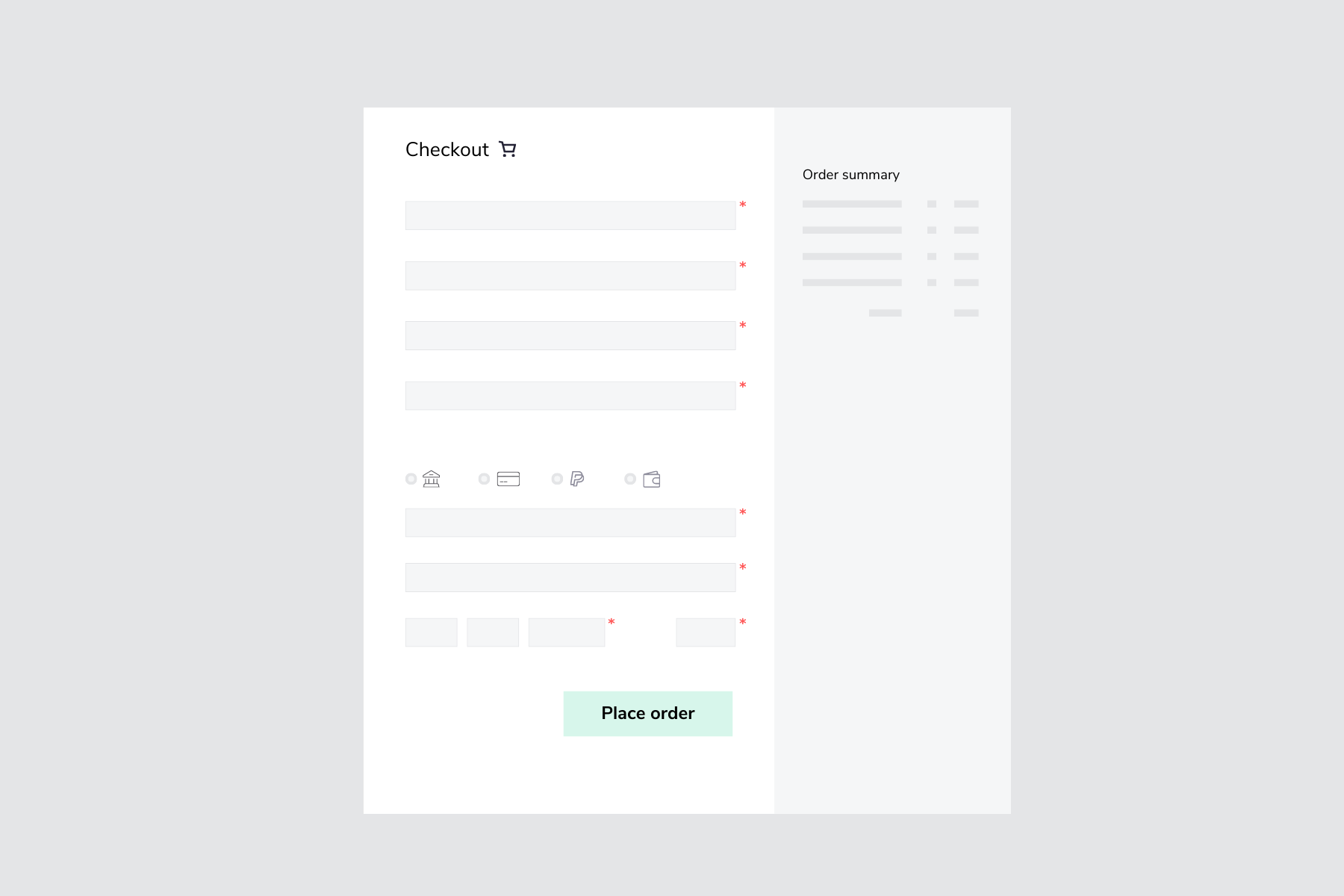 This means condensing the page view too. So if you require 8 fields for someone to fill out to complete their order, consider breaking down the page views into 4 fields and 4 fields.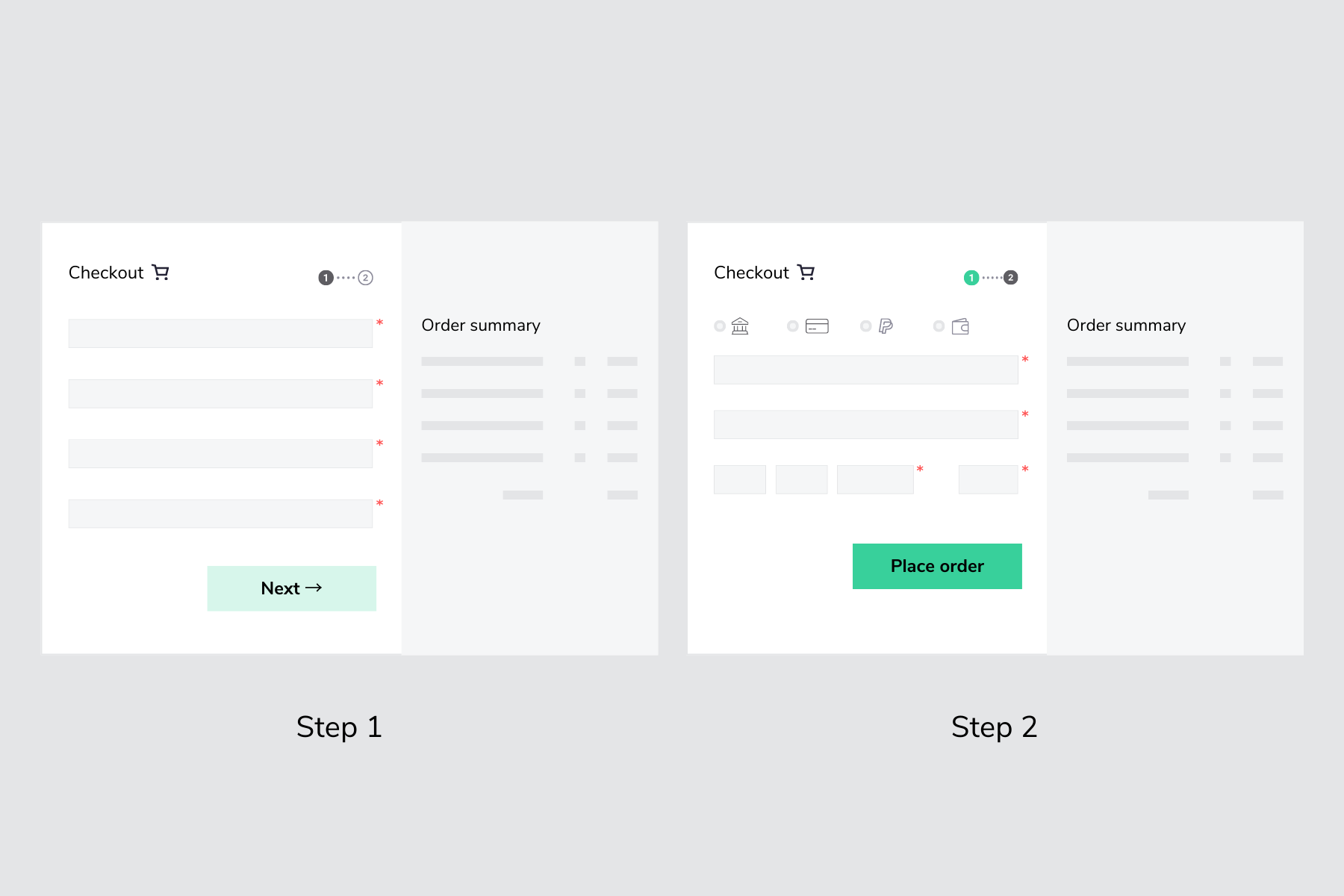 With this strategy, it's also important to let the user know how many steps are in the checkout process. Clicking to the next step isn't as daunting when expectations are set.
It's always worth testing to see if single-step or multi-step forms are best for your checkout process.
As far as payment options go, co-founder of AxonOptics, Ben Rollins, suggests "offering various payment options, including credit and debit cards, PayPal, and cryptocurrency," for example.
And to help remedy the extra steps it takes to create a user account to purchase, offer a quick guest purchase option.
How about one more bonus tip?
To make the checkout process as smooth as butter, marketing specialist David Rowland suggests making strong CTAs throughout the customer journey.
Assuring the customer that an item was added to the cart and showing them exactly where to click to purchase or read more information goes a long way.
Unexpected costs contribute to shopping cart abandonment
Although you would think online shoppers expect SOME type of shipping fees for their order, in reality, additional fees at checkout are the main reason people abandon their shopping carts.
Sometimes, visitors even add items to their cart to test and see if there are additional fees. This happens because additional costs aren't clear at the beginning of the shopping experience, also skewing your shopping cart abandonment percentage whenever they don't end up buying.
In today's e-commerce climate, it's very easy for customers to find similar products that come with free and fast shipping.
To stay competitive, you need to adjust your online strategy to reduce additional fees or you have to be transparent about them up front to reduce friction.
How to make costs clear to reduce shopping cart abandonment
For Jeff Neal, founder of Critter Depot, there was only one option to combat shopping cart abandonment due to unexpected shipping fees.
That was eliminating shipping costs totally.
Instead, they factored the shipping cost "into the product cost, and advertise all products with free shipping. [It's] been a great way to increase cart conversions, because there are no hidden fees or surprises at the end of the checkout process."

With this solution, Neal's online shop is able to entice visitors with the ever-so-amazing "free shipping" promise we all crave.
Founder of Sydney So Sweet, Jennifer Greenlees, also attested to the power of offering free shipping to customers by factoring it into your product prices.
Greenlees shares that "the first year [they] offered free shipping [their] revenue grew 286%."
Wow!
If you're not quite ready to offer free shipping on your website just yet, you can work towards being more transparent on your website about costs.
For example, on the home page, you can have a banner that states the flat rate shipping fee.
You can have a pop-up window that offers a shipping calculator where necessary.
And if your product prices are before taxes, you can show the additional tax fee estimates on your product pages.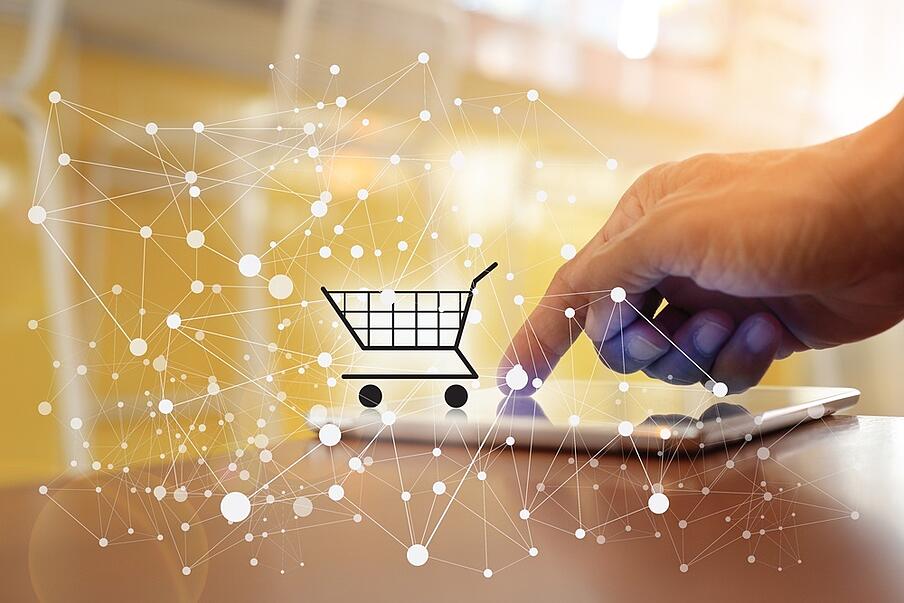 Website distrust leads to a higher shopping cart abandonment rate
Online shoppers want to shop on a website that feels secure.
Over the decade, we've all learned of the high-risk scamming potential on the internet, so online consumers are hesitant to whom they give their credit card information too.
Customers may have made it all the way to your checkout page, but then abandoned their cart because they didn't trust your payment security or shop quality.
This feeling of distrust can stem from a website with an outdated layout, no payment security guarantees, or no mention of a return policy, for example.
How to build trust on your website for fewer abandoned carts
To make website visitors feel more secure in their purchase with your webshop, you can:
Add customer reviews to

product pages

Make customer service information easily accessible
Remind customers of your return policy on product pages and at checkout
Let customers know if you use anti-fraud software
Assure customers you don't save card information
Make your SSL certification clear if applicable


How to recover abandoned carts – they're not all lost yet
Now that we've covered a few ways to prevent shopping cart abandonment on your e-commerce site, let's look into ways to salvage those abandoned carts.
One of the most common ways e-commerce shops try to recover abandoned carts is via email.
Rollins from Axon Optics advises to "provide a link to the product page or checkout [basket], so [the customers can] easily continue the process."
If you're feeling generous and really want to recover that cart, you can also offer further incentive for the customer with a discount for their order if they take action soon.
Greenless from Sydney So Sweet shared with us her #1 tactic for winning back customers and carts:
sending out an automated text message with a one-time use coupon.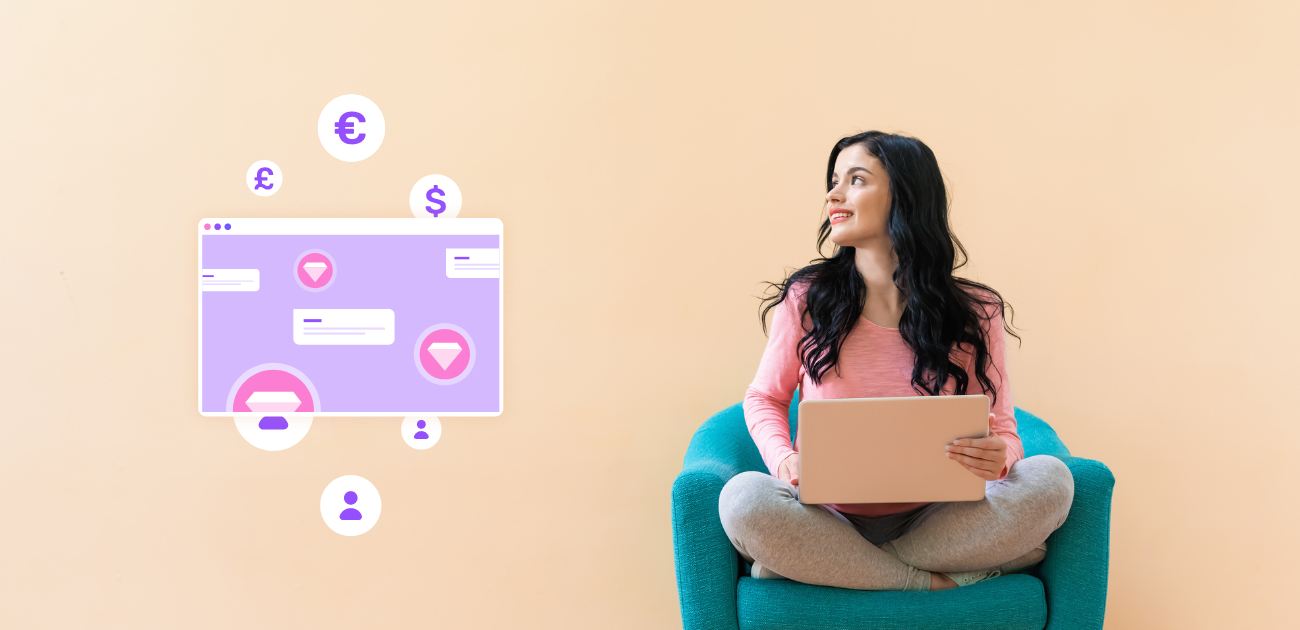 But besides email and text messages, there's another touch-point where you can stay connected with website visitors who have abandoned their cart.
Scott O'Brien of PPC Ad Lab says that you can still show up in front of these visitors on social media "so that they remember you when they're ready to make a purchase."
However, e-commerce strategists should remember that just like physical stores, you'll have people on your website who are just window shoppers.
Customers may casually add things to their cart during the browsing process with no intention to buy that same day.
They may even "abandon their shopping carts in order to visit a physical store," O'Brien says. So, don't let shopping cart abandonment keep you up at night, it's expected even with the best online stores.
Remember this about cart abandonment
In conclusion, there are both ways to prevent high numbers of shopping cart abandonment on your website and ways to recover recently abandoned shopping carts.
Sometimes the reason for abandoned carts is clear, but sometimes you can't point to a specific factor in your checkout process.
Listen to customers and take into account their behaviours, and you'll be on your way to making more impactful decisions for your e-commerce business.
Want to read from more tips on how to strengthen your e-commerce. shop? Download our Upselling 101 Guide to learn how to increase average order value.