Lead capture forms embedded into websites or landing pages are still the most common tool for collecting contact information and lead generation.
74% of marketers are using web forms for lead generation, and for 49,7% it's the highest converting lead generation tool.
But marketers have realised that this is changing, as their audiences become more aware and demanding.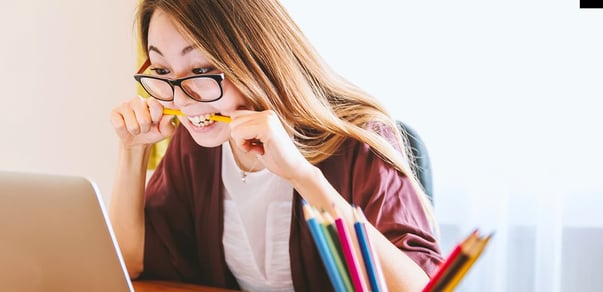 Customers today expect personalised experiences and engaging interactions online, making forms a much less effective tool for gathering data. They are static and difficult to personalise based on the customer's journey.
Reaching marketing targets related to both lead quantity and quality becomes challenging with people abandoning forms. Especially when forms are supposed to help gather more information, and thus better qualify leads.
Let's take a look at what kind of challenges marketers are experiencing with lead capture forms and how we can fix it with a chatbot:
1. You're not proactively engaging with your leads
People who come to your website expect to be welcomed in a way that feels personal and is relevant to them, showing you value their journey and the time they spend on your site.
Web forms don't really do the trick. They are passive, and most of the time, look the same to everyone, whether your audience is visiting the site for the first time or regularly checking it to see what's happening.
Static forms are also often placed on the same spot for all visitors on the website!
But one size doesn't fit all. Visitors who are just looking to sign up for a newsletter or webinar expect to find the form easily without scrolling through the page. And those who are looking for information on your products or services to make an informed decision probably expect to find the form further down the page after they've read through the content.
Engaging proactively with your audience is hard when your channel is not reaching people in an optimal way.
The Solution:
The key to engaging proactively with website visitors is to make sure you show them relevant information on the right page, at the right time. This is where lead generation chatbots come in handy.
Bots can be triggered as pop-ups based on your visitors' behaviour. You can activate them and alter the message according to the number of times people have visited your site, the pages they've seen or the page they're currently on.
You can make bots appear automatically on the best spot on the site and welcome the visitors with a personalised message, and this way, easily catch the attention of your audience.
When you're proactively reaching out to your visitors with a chatbot, people are more likely to share their information by engaging with the bot than filling in a form that's just waiting to be found.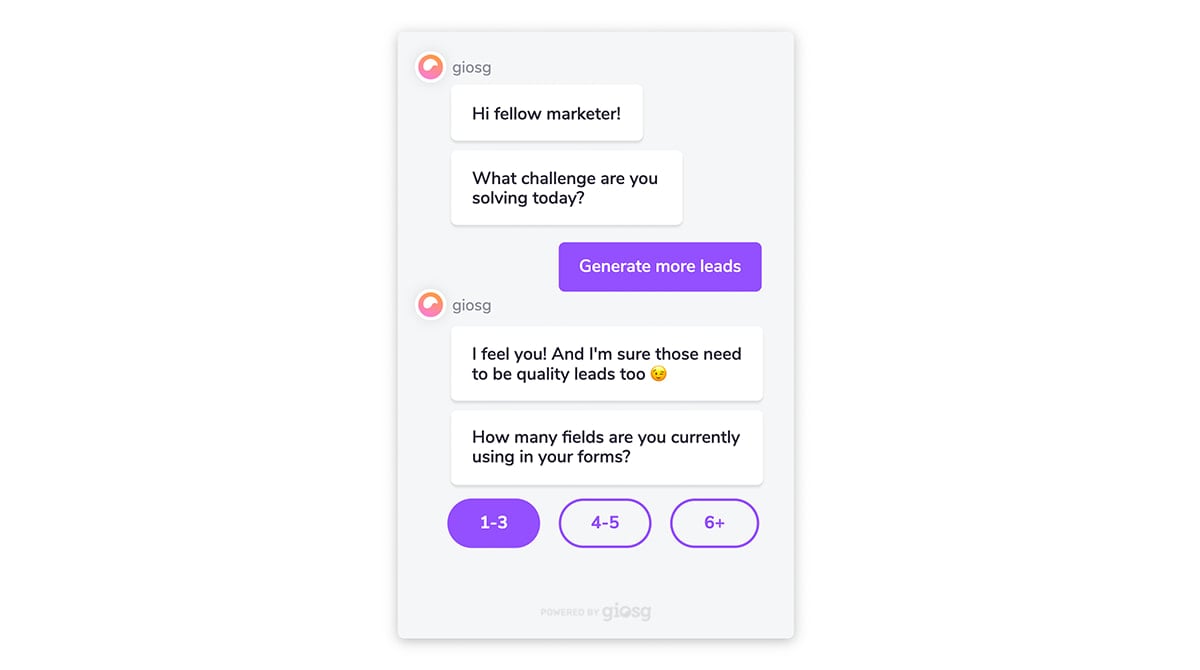 2.You're asking leads to wait for another landing page to load

You've just successfully managed to get your visitor to your campaign landing page, and even get them to click on the CTA, when a new page starts to download.
It opens covering the landing page and showing a form you're asking them to fill. This is just the moment when people can start to lose their interest, and you risk losing that lead!
Having to download a new page creates unnecessary friction in your customer's journey and is an extra step they would most probably prefer to skip.
The Solution:
There's a good way to remove this friction. Instead of opening a new page with a form after clicking the CTA, you can use a chatbot that triggers when the visitor clicks your CTA.
The bot immediately opens on top of your landing page, covering as little or as much of the page as you want. You might want only a small part of it to be covered, so the rest of your landing page is visible in the background.
It can also open on the same spot where the CTA was placed, so the visitor is not taken away from your landing page and they know where on your site they are at all times.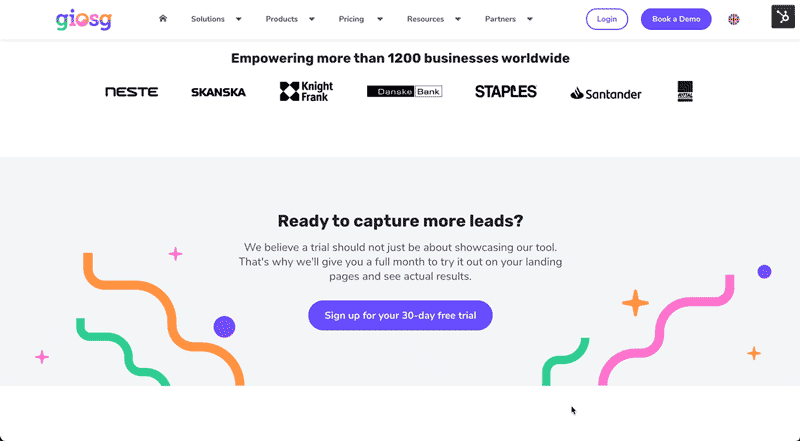 3. You're asking too much and have too many form fields
It's a known fact that forms with multiple fields tend to convert less well than forms with fewer fields. Having to fill in too many fields can be overwhelming and lead to form abandonment.
And, when people abandon an online form, more than half of the time (67%) they abandon the process entirely.

They are simply unwilling to spend their time filling in long forms with too many questions or to share too much information about themselves. Seeing a long list of questions easily creates friction and can scare potential leads away.
Making all your form fields mandatory has the same effect. People are rarely willing to give all their personal information, and seeing a long list of fields with asterisks can really be a turn-off.
On the other hand, it would be great for you and your sales team if you could get all these answers to be able to better qualify your leads.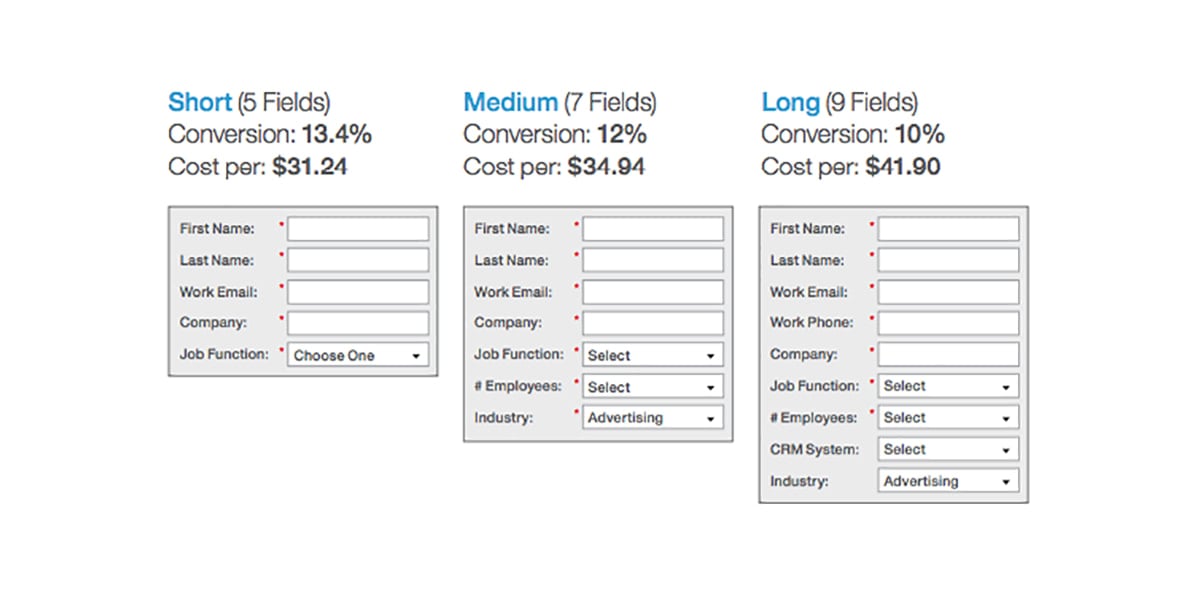 The Solution

:



Chatbots enable you to ask questions in multiple stages and provide readily available options for replies, making it less overwhelming for the user to answer your questions.
This is even easier with button-based bots. The bot users just need to select the suitable option from the predefined alternatives in order to move to the next question. No need to ask them to fill in a chain of fields with text.
Shorter forms convert better than longer forms, but to qualify your leads you'd need to ask a sufficient number of questions. Button-based bots can get you all this information without the friction of a static form because you're able to have longer conversations and thus gather more information.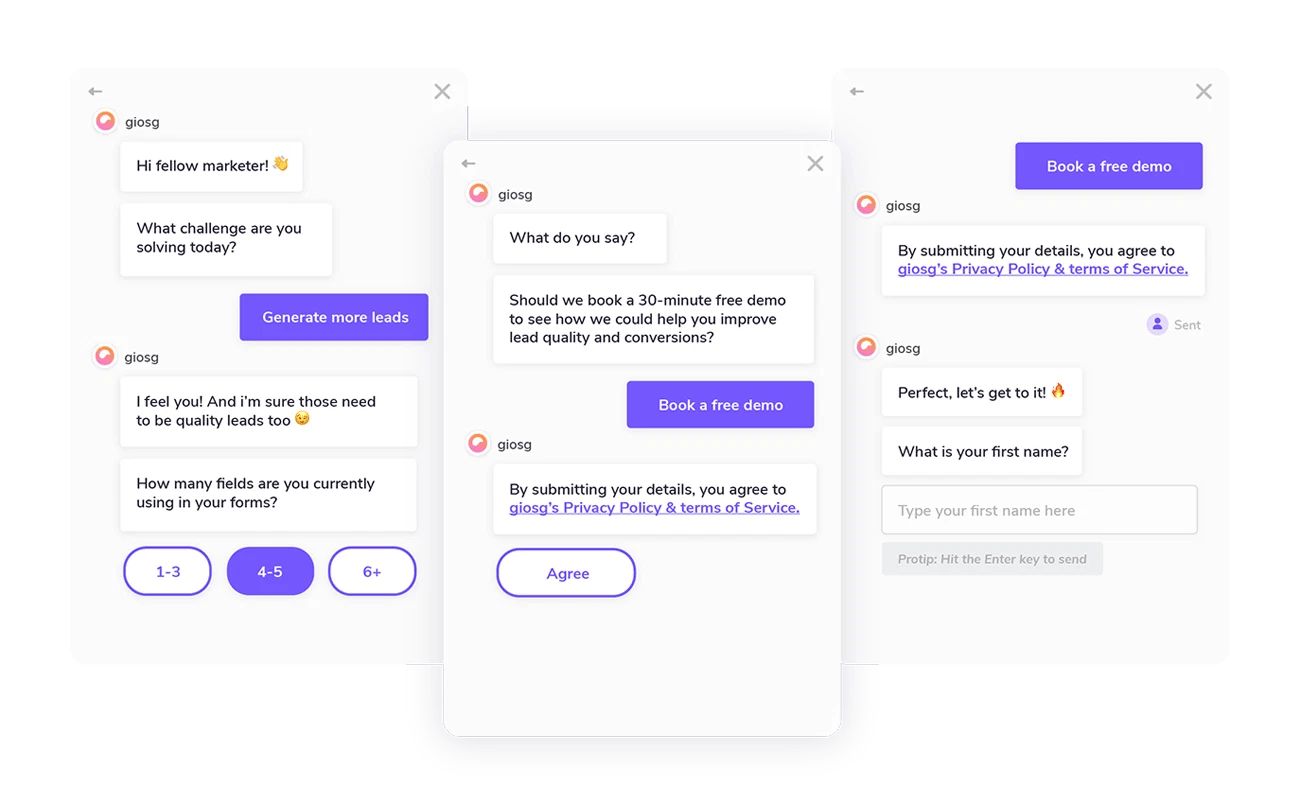 4. You're communicating one-way, and not building trust!
Web-forms are always static, communication is one-way, and your users are not getting any reactions or answers while they type their information in the form fields.
Filling in a form and sharing personal information requires a lot of trust and something in exchange that is big enough to compensate for the given information. Having no interaction is barely a way to convince people to part with their data or build trust among your audience.
The Solution:
Chatbots have many qualities that support communication and building trust. They are not only interactive and conversational, but also easy to approach, which makes people tend to prefer to chat with a bot rather than fill in a form.
Bots can be used to personalise the customer journey, and target content based on their buyer persona and the stage where they are in their buyer's journey. All this will improve the quality of your communication, lead to enhanced engagement and help you build trust.
And, why not take the opportunity to use the bot to tell your users more about your company, invite them to explore your product or services, or collect feedback. It's bound to increase trust and engagement, as well.
Compared to static forms, chatbots provide an interactive and personalised way to have meaningful conversations with your customers. Data collection with a chatbot happens gradually without burdening your visitors with questions, and if you're using button-based bots, answers can be selected from predefined options.
If you're considering changing your lead capture forms to a bot, you've come to the right place.

Download our free guide on Lead Generation Chatbots to get an overview of chatbots for marketing, and how to use them effectively for converting more leads online.