Over 88% of online shopping carts are abandoned due to higher than expected shipping costs. So how to ensure that customers don't leave your eCommerce website without buying? Real-time visibility into a visitor's shopping cart size, value and shopping history can help enhance your online shopping experience, increase sales and boost your shopping cart conversions.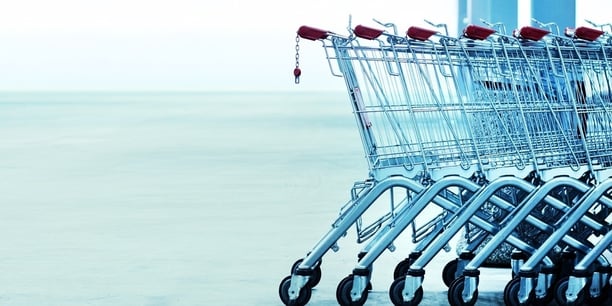 Convert with real-time shopping cart data
In an online shopping environment, visitor's cart information can provide unique insight and should play a vital role in any eCommerce strategy. Most importantly, real-time data on your website visitors allows you to target and take the right actions required to improve conversion rates and reduce shopping cart abandonment.

Seeing the actual item on the customer's shopping cart makes it easy for a salesperson or customer service agent to start a live chat conversation, or launch a pop-up with a relevant discount code or promotion.
In addition to helping the customer with decision-making, this also creates an opportunity for informing the customer about new products, special offers, seasonal promotions etc.

Here are few examples of situations where visitor shopping cart data can be used to influence a visitor's shopping journey and increase shopping cart conversion rate:
Cross-sell relevant items
Benefit from Cross-selling opportunities when there is an additional product or service.

Up-sell higher value items
Try up-selling, when there are upgraded products or add-ons available.

Sales promotions
Provide daily deals, offers and discounts, when you want to use sales promotions.

Use rewards
Reward your loyal customers, when you want to reinforce customer relationship.

Additionally, instead of showing a discount coupon to all your site visitors, you can save resources by using real-time shopping cart information to target your offer to only those new site visitors who have not completed a purchase before.

For more actionable tips on how to increase shopping cart conversion rate during peak sales seasons, check out our guide with 10 tips on how to succeed in peak season 2020.
Editor's note: This blog was originally posted in 2016 but has been completely revamped and updated for accuracy.