Live chat is everywhere these days and while some businesses are yet to embrace it, others are finding great success with it.
But how exactly can live chat help you grow your business?
How do you choose the right live chat software?
Should you go with a free option or will a paid live chat software be better?
Keep reading to find out everything there is to know about live chat software for business and how you can go about finding the best one for your company's needs.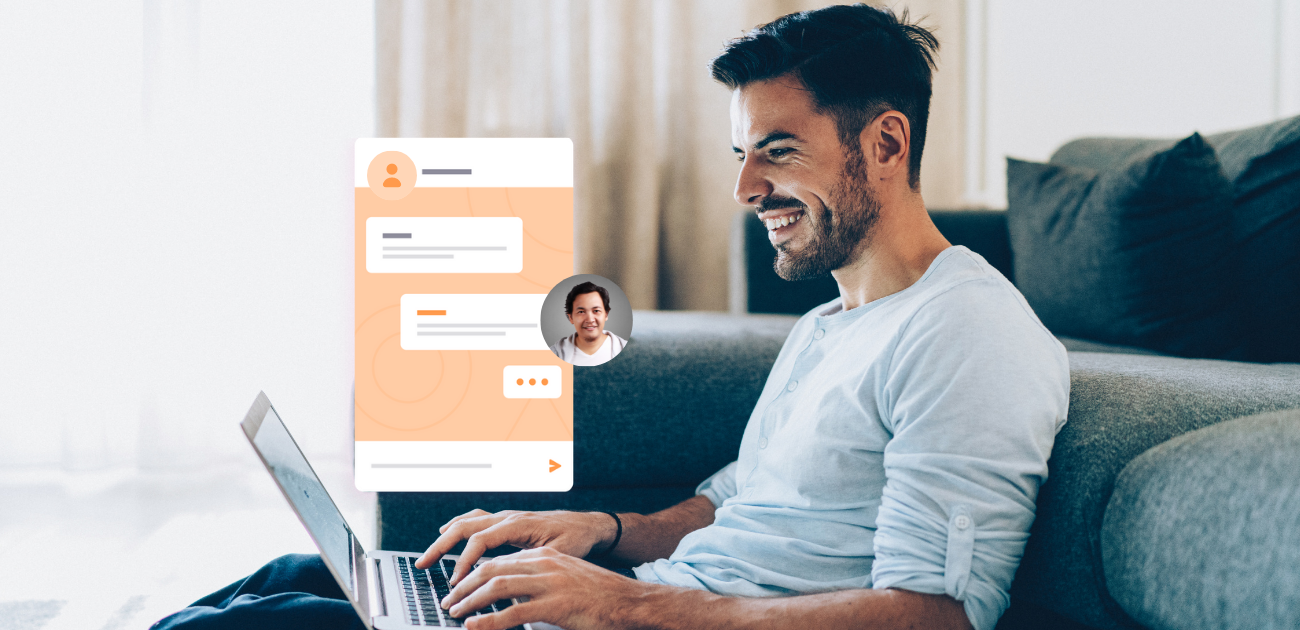 What is live chat software?
Live chat software helps businesses communicate with customers in real-time, improving customer satisfaction and increasing sales.
The software allows businesses to quickly respond to customer questions, complaints and inquiries. Live chat software is particularly important for e-commerce websites, where customers may abandon their shopping carts if their questions go unanswered.
There are three main components of live chat software.
First, there's the front end, which is what the customer sees and uses to initiate a conversation.
Secondly, there's the backend that the agent uses to manage and monitor conversations with customers.
Finally, there's a database that logs all conversations for future analysis and reference.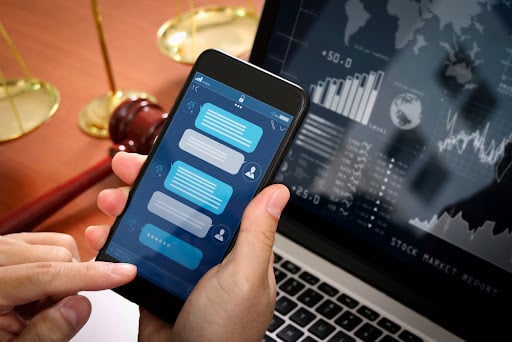 Advantages of live chat software
There are several ways to communicate with customers, but live chat software is becoming increasingly popular because of its many advantages.
It's convenient for both the customer and the seller. Customers can ask questions about products or services without having to pick up a phone and call someone. Sellers do not have to worry about staffing a call centre around the clock.
It allows sellers to interact with multiple customers at the same time. This saves money and time as it allows you to reach more people in less time.
It gives you an opportunity to learn more about your customers. By interacting with your customers, you can also tailor your products and services based on what they want.
It provides an affordable alternative to phone support. It also helps customers who are not comfortable talking on the phone or sending an email because they can still get their questions answered in real-time without having those awkward pauses when no one knows what else to say next.
It's easy to use. You don't have to be a technical expert to operate the software. You can simply sign up for an account with a live chat service provider and be chatting with customers in minutes.
7 Factors to consider when selecting live chat software
If you are a business owner, you probably already know that live chat software is one of the most important customer service tools used today.
The right live chat software helps businesses reduce their operating costs, improve customer satisfaction and increase their sales.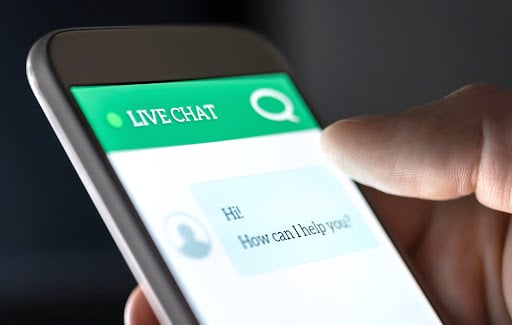 However, it is important to note that there are several factors to consider when selecting live chat software for your business. Before making a decision on the live chat software to use, you need to consider these factors.
1. Company size
The size of your company plays a large role in deciding which live chat software will work best for you. The reason why company size matters is because different companies have different needs and goals.
For example, startups will not have the same needs as large enterprises. So what works for one may not work for the other.
If your company is small, there are fewer employees who could potentially handle the chats coming in from customers. In this case, it's best to use a simple software solution so employees can focus their attention on the customers who need it most.
However, if your company is larger, there are more employees who could potentially answer customer questions and concerns in a live chat environment. You might want to go with more complex software as they can be customized in many different ways for larger companies (e.g. multiple operators per account).
2. Use case
When selecting a live chat software, the use case is one of the most important factors to consider. Live chat can be used for sales and customer support, and each use case has its own set of features that are needed in live chat software.
Customer support live chat is used to answer customers' questions, help troubleshoot problems, take orders and more. These types of agents are required to handle many conversations at once. Having canned responses can help save agents' time, and having tags can help categorize chats so that agents know what type of issue needs to be addressed in the chat.
Sales live chat can also be used for customer support but it tends to focus on proactive lead generation. Live chat software for sales should have a good visual representation of where your website visitors are coming from and where they are navigating within your site. This way you can see if they are going through your checkout process or if they are looking at pricing information.
3. Agents vs. Chatbots
One factor that should be considered is whether agents are going to be used or chatbots. This can be a major factor in choosing the right live chat software because they have different features depending on which one you choose.
Live chat agents can help provide better customer service than chatbots because they can answer questions in real-time and address issues personally. Repetitive questions can also be automated with live chat agents by creating canned responses, which can significantly reduce the workload for agents.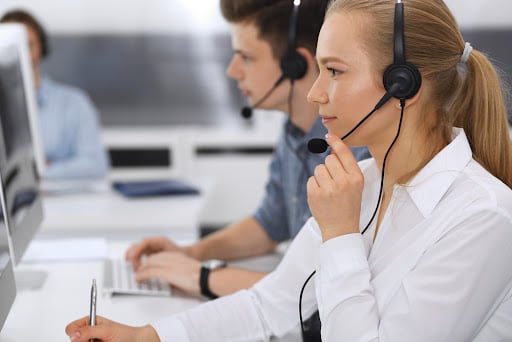 If you plan to use an agent, then it may be more important to consider if the software has features like internal messaging, canned responses and contact information for each agent. You may also want to see if there is a feature that allows the agent to look at their past conversations with customers.
If you plan on using a bot, then it may be more important that the software has a user-friendly design and the ability to connect with other tools such as email marketing services and CRM systems. The bot also needs to be able to learn from past conversations so it can provide better responses in future conversations.
4. Integration capabilities
Live chat software is usually integrated with other systems to perform specific business functions. It is good to have them integrated because it makes the overall experience seamless for the user and also for your business.
For example, if your live chat software is integrated with your CRM, you can save each customer's contact details into your CRM without having to manually enter the information again. You may also want to integrate the live chat system with an instant messaging app, such as Slack or Skype, so that when a new message or new visitor arrives you will get notified immediately.
Other systems include help desk management systems, eCommerce platforms, knowledge base solutions and many more.
Having integration capabilities will help you use live chat as part of your marketing automation strategy and also build a personalized experience for your customers.
5. Cloud-based vs. Self-hosted
If the live chat is cloud-based, then it is hosted by the vendor of the software. This means that you have less control over the software and more risk in terms of data security and privacy, but it also removes some responsibility for maintenance and upgrades from your company.
One of the big benefits of cloud-based live chat is that there's less work involved in setting up and maintaining the software. Your chat sessions are saved on remote servers and can therefore be accessed from any device with an Internet connection. Cloud-based live chats also tend to be scalable, so your business can use as many agents as you need when you need them.
A downside of cloud-based live chat is that it may take longer to load than self-hosted software. Another potential downside is that you aren't in control of your data (since it's stored on third party servers), which could be a potential security concern for some businesses.
If the live chat is self-hosted, then you host it on your own servers and cloud storage. There, you have complete control over it. This means that you have more control over the software and lower risk in terms of data security and privacy, but it also means you are responsible for maintenance, upgrades, and technical support.
The benefit is that self-hosted live chats tend to be faster than cloud-based ones. However, the downsides are they require a bit more technical know-how to set up and maintain. They also tend to be less scalable; if you're growing rapidly, you may find it takes longer (and more money) to grow capacity.
6. Security features
Providing security features is one of the first things to consider when choosing a live chat software to use. This is because, with the growth in technology, hackers have seen online security weaknesses as an opportunity. These hackers have been able to access the private data of people and use it for their own ill intentions.

The best live chat software should, therefore, be able to provide security features that will help protect their customers and their information from hackers.

Ask the vendor how they ensure the safety of customer data. Do they transfer data to third parties? Do they make use of cookies?

You need a system that has security measures like CAPTCHA or other anti-spam mechanisms, as well as firewalls, malware protection and antivirus software.
7. Other essential features for live chat software
Apart from the factors above, there are also some key features you should look out for when considering live chat capabilities. These include the following.
Operator Monitoring
The operation monitor app gives you relevant and insightful reports about the performance of your customer support agents. It lets you know how many chats they've had, what their average response times were, and other useful metrics.
You can also use it to maintain quality control in your customer conversations. It's a great tool for quality assurance and to improve your customer service in general.
Chat Monitoring
When using live chat software, it's important to keep an eye on what your agents are doing. If a customer is having issues with the service they're receiving, you want to know about it. The best way to do that is by monitoring what your agents are doing.
Chat monitoring lets you know in real-time, who among your customer support agents are offering their services. Live chat software offers this feature so that you can see which of your agents are busy and which ones aren't.
You can also use this feature to see how long each agent has been online and how many customers they've served during their shift.
Chat Rating
A key feature of live chat software is chat rating, which allows your clients to comment on the quality of their interaction with your support agent.
This feature is incredibly important for your support team.
It helps companies gauge the quality of their customer interactions, and more importantly, which agents are delivering the best support.
Chat Routing
This feature allows you to hand over a customer chat to another available customer support agent or automatically redirect clients to the most suitable agent for their issue.
Internal routing can be based on skills, geography, availability and more – ensuring that incoming chats are routed to the best available customer support representative. Chat routing helps you provide better customer support and lets you improve your workflows. It also enables you to increase your sales and build better relationships with customers.
Visitor Tracking
Visitor tracking is a feature that allows you to see the pages being viewed by your visitors in real-time. The live chat software provides you with an interface from where you can monitor the activities of your visitors on your website.
This unique feature enables the live chat agent to identify and deliver relevant information to your visitors.
Mobile Optimization
Mobile optimization is one of the most important features in live chat software. With the mobile optimization feature, you can be confident that your live chat will work on all devices and screen sizes.
Without this particular feature, a lot of your leads who are using their mobile devices to browse your website will get frustrated by a clunky messaging interface and abandon your site.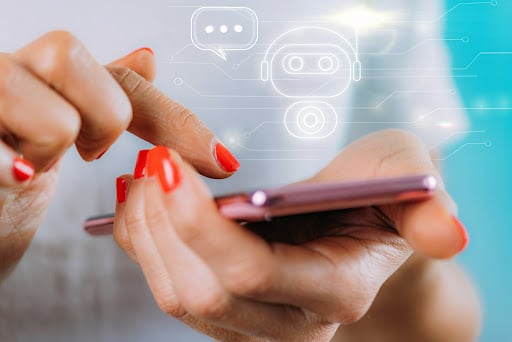 Offline Forms
Offline forms are a great way for companies to capture contact information from website visitors when they are not available. An offline form may include fields such as first name, last name, email address, phone number and comments.
A message can be displayed to the visitor letting them know that someone will reach out to them shortly if desired.
Smart Triggers
Smart triggers are an important feature in live chat software because they allow you to automatically trigger a greeting message to visitors on your website when certain conditions are met. These triggers can be based on the visitor's location, the page being visited, referring URL and more.
For example, if a visitor arrives at your site from Google and lands on your pricing page, you can set up a smart trigger to automatically invite them to chat with you. This is helpful because it allows you to connect with that visitor instantly and provide them with the information they need before they leave your site.
Get started with live chat today
Choosing the best live chat software for your website is important. Not only does it help you to support your customers better, but it also has many other benefits.

Thus, you should choose carefully, and make sure that this software is right for your business. There are some important features that should be considered before making a decision. It would be worth doing the research to see if live chat software has all of the features that you need.

Get started today!