Videos are the most engaging type of content that business owners need to incorporate into their marketing. People watching brand videos are much more likely to make a purchase than those just reading about a product or service. In fact, 81% of marketers say video has helped them directly increase sales.
If you aren't using videos in marketing yet, then you're missing out on reaching the millions of daily Internet users that spend a significant part of their time online watching videos. In case you're doing it but in the wrong way, you may not get the results you need.
That's why this blog post covers some of the best practices of video marketing to help you generate more revenue from your eCommerce website.
Tips for using video marketing effectively
If you need to boost your product or service understanding, dwell time, traffic, and eventually sales, here is what you need to do about your videos:
Identify your target audience
Understand whom you want your videos to be seen by and what they are interested in. Unless you're selling to anyone and everyone, you need to keep in mind demographics such as age, occupation, location, and even gender.
Study your target audience's needs and identify the type of video content they consume more often. It could be animation, text overlay videos, taking head videos, or any other. Of course, you're free to experiment with a few video styles to know what works best for you.
This approach will help you create a video that a specific group of people relates to. And if your video caters to them, they're likely to want to know more and even try your offers.
Use attractive video thumbnails
When you post a video on your sales-optimised eCommerce site, social media channels like YouTube, or even other websites such as Vimeo, the viewers will most probably see the thumbnail first.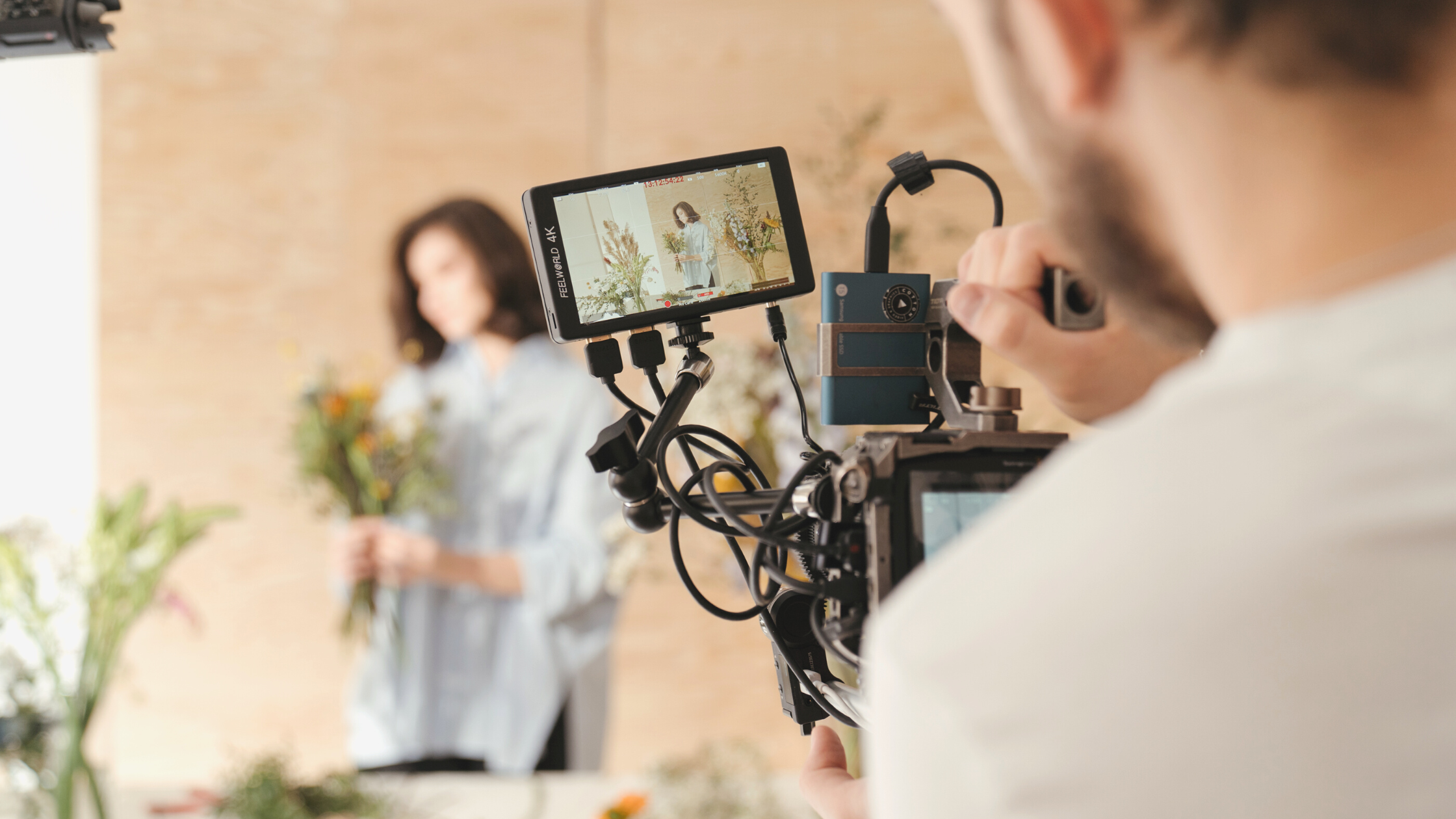 Thumbnails are an essential part of your video because they represent what people should expect from it. For that reason, make sure to create attractive thumbnails that won't turn people away.
Below are some ideas to create high-quality and click-worthy thumbnails:
Extract a still image from the video

Create custom graphic

Combine a still video with graphics
You can use free tools such as Canva to create colourful and eye-catching thumbnails that will make people want to watch your videos. Keep in mind the audience you're targeting and customize the thumbnail with elements they might be interested in. Remember, you shouldn't mislead your audience using thumbnails unless you want them to click away feeling tricked.
Create the perfect video hook
If a person is interested enough to click on your video, the last thing you want to do is let them get bored. That's why it's important that you create an interesting and engaging hook or introduction in the first 10 seconds of your video. You can do this easily for example utilizing an online intro maker.
Keep in mind that this period must be catchy and interesting enough to make the viewer want to keep watching. It should also be relevant to your product or service, so people know what you're talking about and why it matters to them.
You can start by introducing the topic, presenting an interesting visual element, or even telling a joke. Whatever you decide to do, make sure that the hook is captivating enough to make the viewer want to learn more.
Focus on storytelling
Don't be all sales-focused in videos. Overdoing it can have a negative impact on your eCommerce marketing efforts. People love stories, and if you can create an emotional one with your video, you'll be sure to drive more sales.
Your story should include a compelling character or characters that people can relate to and present how your product or service transforms their lives positively. Adding to the story, make sure to include a soundtrack and sound effects to enhance the message. Companies like Videvo provide royalty-free music tracks and sound effects, so you can easily find the perfect sound to accompany your story. This will help your target audience to understand the value of what you offer and be more likely to purchase it.
Also, pay attention to the visuals that you use for the purpose of storytelling. Make sure they're relevant and explain the story in an effective way. Visuals can make a huge difference in how people perceive your message so don't take this lightly.
Show some personality
Nobody likes generic videos with a robot-like presenter who talks in a monotone voice. People like to watch videos in which they can see the presenter has some personality and isn't just following a script.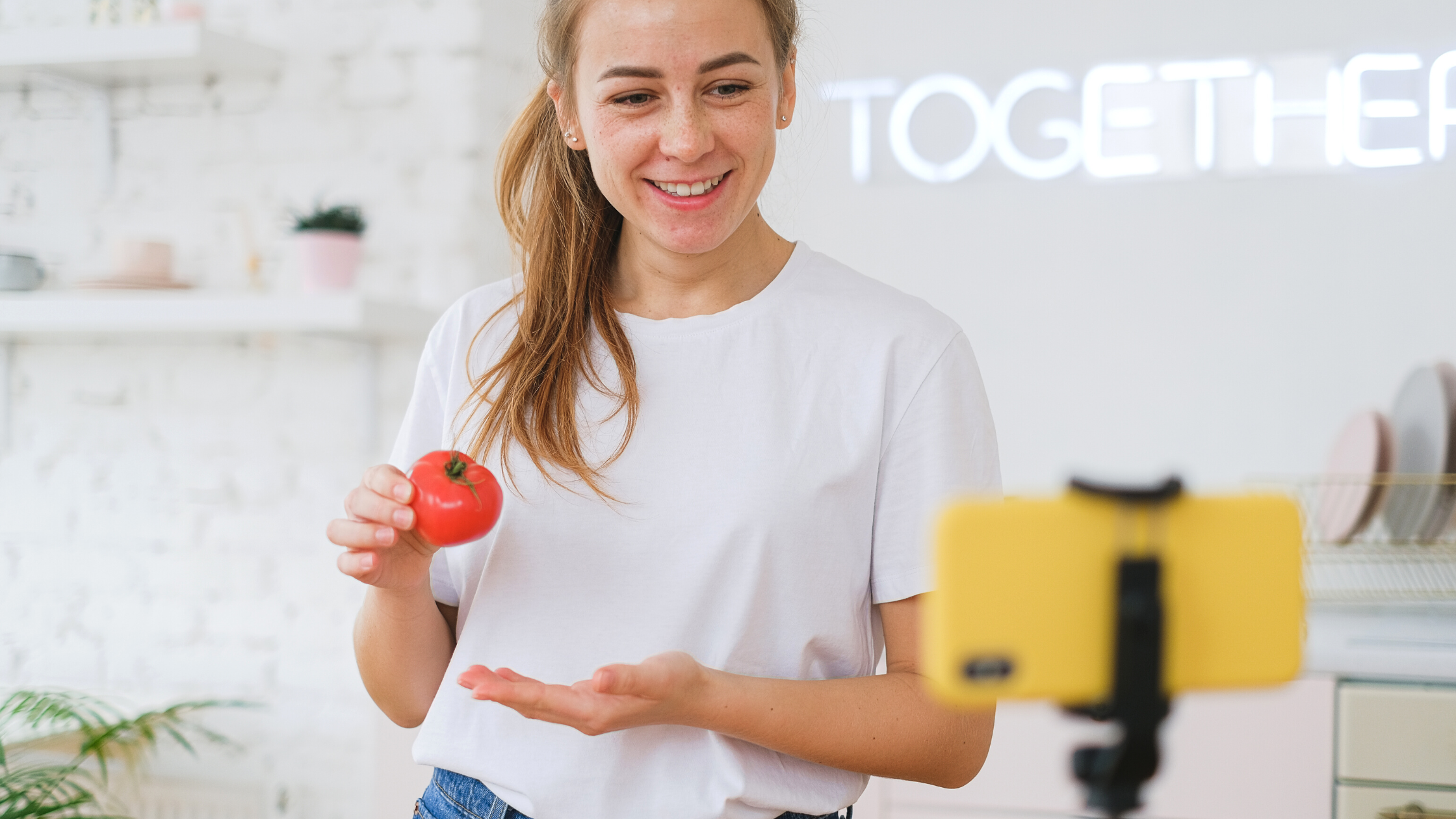 When creating your video, try to be as natural as possible and show off your knowledge about the product or service you're promoting. If you are comfortable enough, make a few jokes and try to have fun with it. This will help you to build a stronger connection with the audience and make your videos more entertaining.
Optimize the video for search engines
Search engines like Google pick up videos to show them on search engine results pages. If you're uploading to YouTube, you need to ensure people can find your video. That's the reason why video optimization is a major step to get your videos seen more often and drive more traffic to your website.
For instance, when creating titles and descriptions for your videos, use phrases that have good search rankings on Google. You can find proper industry-specific keywords to use using Google and YouTube suggestions from the search box. Another way is to use SEO tools such as Semrush's free version or buy a subscription plan that suits your budget.
The perfect keyword is one that's quite popular but without a lot of competition. Most of them are not just one word but rather 2 to 4 words in length.
As if that's not enough, numerous AI text generators online can help you write SEO-focused video titles and descriptions. This will make them easy to find and increase their visibility on search results.
Include product tutorials and demonstrations
Product tutorials and demonstrations can be incredibly effective if you need to show your audience the value of your product or service. This is especially true for complex products that require further explanation and help people identify how they work and what benefits they offer.
Moreover, adding a tutorial is a great way to provide additional information about your product or service without taking too much time. One way to do this is with shoppable videos that simultaneously showcase the product but also allow the customer to click on the items and add them straight to their cart. If you can show product features and benefits in an interactive way that will engage potential customers and keep them more interested, it's better to do it.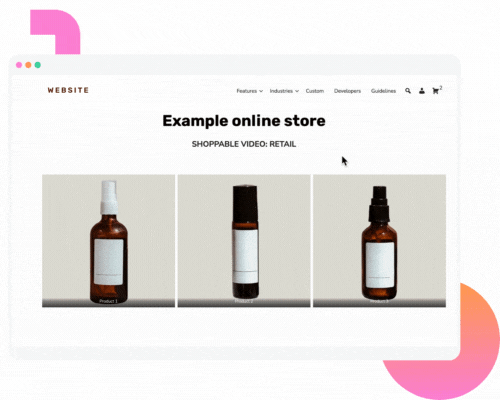 Add customer testimonials
A customer testimonial is one of the most powerful tools for video content marketing. If a customer has had a positive experience with your products, featuring their story in your video can be an effective way to promote your business and boost sales.
Having customers talk about their experience helps viewers trust the brand more and understand that it can actually help them solve their problems. Showing the customer's face in the video will also help them feel more connected and increase the credibility of your message.
You never know how many people loved your product or service but didn't mention it. This is the reason you need to ask your past buyers for their help. As long as they enjoyed your offer, they'll consider sending you a video testimonial.
Make mobile responsive videos
Mobile devices are increasingly becoming the most common way people consume content online on social media. That's why it's essential to make sure your videos are optimized for mobile platforms, as this will help you reach a wider audience of smartphone users and boost your sales.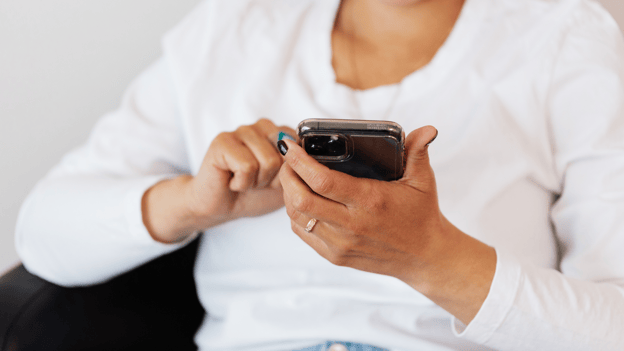 Remember, there are different video dimensions, like landscape, portrait, and square. A video that does well on YouTube may not do well on TikTok because of its size. Each mobile-accessible site is built differently.
Pay attention to the resolution of your videos and make sure they look good across all screens. Lastly, optimize loading times by compressing large files and making sure they play smoothly on all devices.
End with a powerful call to action
A good video is incomplete without a proper call to action (CTA). This is because it tells the viewer what you expect from them after watching the video.
A powerful CTA should inspire the viewer to take a certain action, such as signing up for your newsletter or following you on social media. If you're creating videos to increase sales, your CTA should focus on pushing people to buy your product.
For example, you could add a button at the end of each video that says "Buy Now" or "Visit Our Store". This way, viewers who like what they saw will be more likely to take the desired action.
Conclusion
Using video in marketing the right way can drive more eCommerce sales and increase your brand's visibility. Consider using the best practices discussed above to create engaging, effective video content that resonates with your target audience and helps you stay ahead of the curve.
With these tips in mind, you'll be able to effectively use video marketing to your advantage and grow your eCommerce business.