Be where your customers are and use the channels they use - this should be at the heart of every customer service strategy in 2020!

Customers expect to be able to connect with your business through the same channels they use daily to communicate with their friends and family. As such, messaging apps have become fundamental channels for businesses looking to provide instant, personalised, and engaging customer support.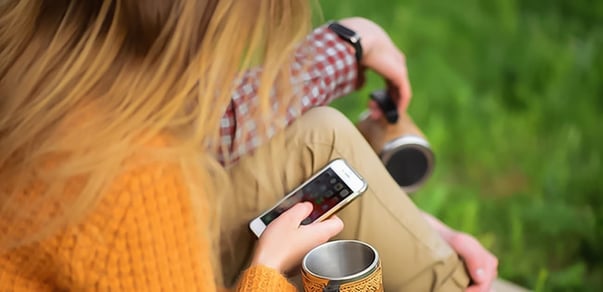 Messenger and WhatsApp as service channels
Facebook Messenger has 1,3 billion users and WhatsApp 2 billion users worldwide. This makes them two of the most popular instant messaging apps worldwide. So it's no wonder that businesses are heavily investing in these two apps in customer service operations.

According to Customer Experience Trends 2019, 51% of customer service professionals in North America and Europe have already implemented Facebook Messenger and 21% WhatsApp as their service channels. The survey also mentions that 49% plan to implement Messenger and 79% WhatsApp in the future.
With an abundance of social messaging apps out there, it seems almost impossible for businesses to keep up to date and manage cross-channel communication with customers. However, this emerging trend doesn't necessarily mean that your service or sales agents have to operate multiple messaging accounts.

Readily available integrations to existing CRM software, ticketing systems, or chat platforms make implementation seamless.
Providing multiple channels for customers to reach out to you is really a matter of efficiency - who wouldn't enjoy the unified experience of handling multiple conversations with customers across channels from one single view?
The benefits of messaging apps as customer service and sales channels
Integrating messaging apps into your existing platforms makes life easier for your employees. Likewise, it gives your customers the benefit of choice - allowing them to choose their preferred way of contacting you.
Integrating these new channels into your existing platforms will enhance the capabilities of your current service and sales model.
It can provide improved usability for your customers, who are used to chatting on messaging apps and expect to be able to do so, wherever and whenever they desire. Implementing Messenger and WhatsApp as your business service channels gives you this capability instantly.
To sum it up, here are 4 reasons why messaging apps should be in your customer service channel mix:
Efficiency - Manage multiple platforms in one interface with readily available integrations to your existing customer service software.
Convenience - Offer mobile service instantly in channels your customers are familiar with.
Customer experience - Provide genuine 1-to-1 personal channel between your business and your customers - in the case of WhatsApp, your business and customers are tied to one phone number meaning both parties know who they are talking with.
Modern service offering - Bring your customer service to the forefront of service providers in your market and give your customers a fresh look about you as a company.
Want to learn how to provide excellent customer experience? Read our guide for improving customer service efficiency to get insight into metrics and practical tips,
---