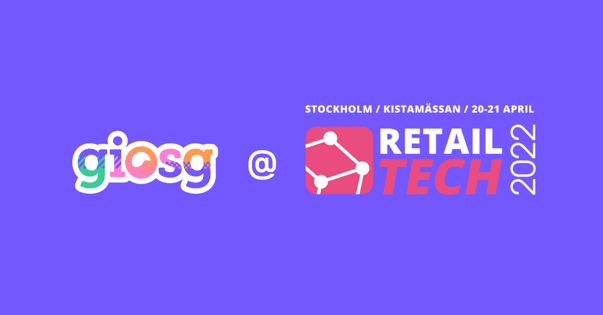 APRIL 20-21, 2022. Giosg participates as an exhibitor in the Retail TECH Expo in Stockholm, Sweden.
For two days, Stockholm's largest fair centre Kistamässan was buzzing with forward-thinking retailers and innovative retail tech businesses.

The hottest topics of the event included live shopping, data monetisation, and the digitalisation of physical stores.

In this article, we'll share the key takeaways from the event and reveal what the next big things in retail are.
The purpose of Retail TECH expo
Retail is going through a massive transformation and it can be difficult for retailers to navigate this new, fast-paced digital world.
The main purpose of the Retail TECH expo was to envision the future of retail so that retailers can prepare better for it.

Retail TECH is northern Europe's leading retail conference that was created by retailers and for retailers.
It was a lively event with many innovative companies looking to provide the best tools and solutions to equip retailers for the modern consumer's new demands.

Continue reading to learn about the biggest trends in retail based on the discussions and experiences that took place at the 2022 Retail TECH expo.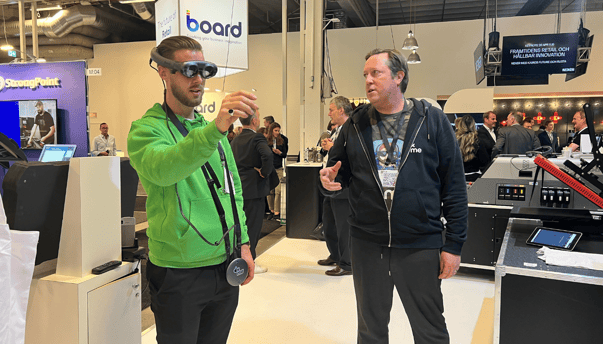 The rise of interactive videos
At Retail TECH, the use of videos was highlighted as an important way to boost eCommerce business. According to Fredrik Fagerlund VD of Qbrick, conversation rates go up dramatically with videos.

"Videos can increase conversion rate by about 50%. Now, I am not even talking about interactive videos," Fredrik Fagerlund VD of Qbrick said during his presentation titled "Video shopping".

Showcasing videos of your products on your website and social channels can be very impactful. And not only in terms of selling more products, but it also helps you reduce the number of product returns you receive.

"When you use videos the right way in the customer journey process you also decrease the number of returns by up to 57%," Fagerlund said. This can turn a bleeding eCommerce business into a blooming eCommerce business, he added.

What is the best time to use video in the customer journey then?

"There are as many customer journeys as there is companies," Fagerlund said. "The customer journey rarely starts when the company thinks it does. That is why eCommerce businesses should start using videos right away.

Fagerlund reminds us that there is a huge difference in results based on which type of video content a company produces.

"Traditional video has a drop rate at 8-12 seconds. With interactive video that is more focused on the viewer has up to 50% longer view times." Fagerlund said.

Videos help us solve the problem that customers don't convert right away, they need to be convinced.
Practical tips for success with video shopping
When setting up a live shopping event, it is important to focus on creating an inviting event people love to take part in rather than solely the shopping aspect.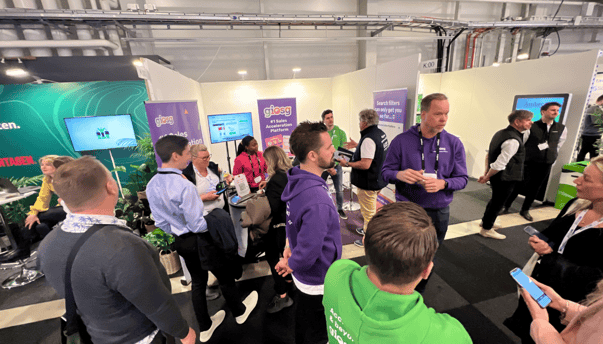 "Don't think of it as a live shopping event, but a live event," said Daniel Forfot from Mavshack. "You have to add more value to the customer than what they already have. "

Johan Klitkou from Streamify reminded the audience that you will also need someone behind the camera to operate the chat when you are doing the video shopping event. He also said it's important to use people infront of the camera who feel comfortable infront of the camera.

"Be brave. People are after personalised and real experiences," Klitkou said.

Also, don't be too hard on yourself. "It will take some trial and error. It won't be perfect from the start. "

Pär Carlsson, from Boniers News, gave an overview about how much time goes into which part of the customer's journey during the live evet usually:
15% happens before the event. Start communicating about the event beforehand.
25% happens during the event. Those people who watch the event live.
60% happens afterwards.

These are the main people to have in front of the camera:
Here are some more top tips from the Retail TECH expo we learned for using video:
Make video content where the customer is
Add CTAs to on-demand video clips
Use pre-recorded videos with interactive chat
Showcase your video content on your website with shoppable videos
The possibilities of data monetisation and digitalisation of physical store
The use of data and the digitalisation of the physical store were also emphasised at the Retail TECH expo.
We always knew that data is powerful, but it's actually a great way for retailers and brands to work together. But not all retailers are monetising data fully.

Jen Levins from Sitoo reminded us that if a retailer has to say "no, we don't have that product in stock" 70% of customers will leave to search for another store.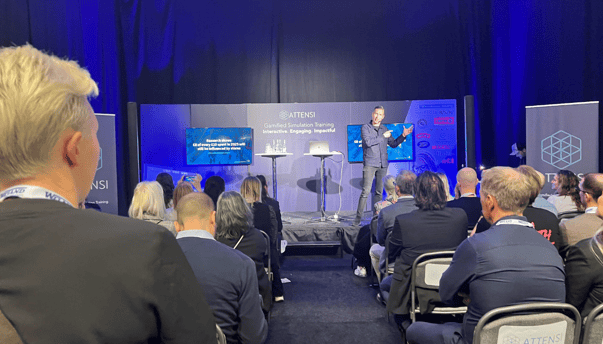 That is why it is important to seamlessly connect your digital and physical store experience.

With data, retailers can understand missed opportunities better and improve their business.
That's a wrap
So, those were our key takeaways from Retail TECH 2022 in Stockholm. To get a better understanding of one of the biggest trends in retail, live video shopping, read our live shopping blog here!