Live selling is evolving into a popular trend in eCommerce because of its ease of use and customer-friendliness. It's been shown to be especially beneficial in targeting the emerging segment of shoppers.
What are the benefits of live selling?
Banking on their past purchases, merchants now enable consumers to interact with the brands of their choice, get personalized advice, and buy products while live streaming.
The top live selling tips help you create a personalized experience and make the customer's experience more enjoyable. In return will bring more return customers and new customers to the businesses.
Digital distribution is now a key focus for e-commerce companies, as many people prefer to shop online to avoid waiting in line. It has resulted in many companies focusing on innovating, giving their customers a beautiful, interactive shopping experience, and getting them to come back all the time.
This makes it easier for e-commerce companies to sell their products without disturbing an order and letting them make a sale within a matter of minutes.
Here are 5 live selling tips for increasing your online sales!
Top 5 live selling tips
Tip #1: Introduce games and giveaways
Provide shoppers with interactive and fascinating buying experiences across your channels.
It is important to show off products and explain how they look and function in detail. Turning your live sales into an entertaining experience that involves viewers will build authenticity and brand loyalty.
Tap into the customer's mind by thinking about why they go shopping and tune in to virtual events. Sometimes shopping is another errand to check off a list. Often, it's an experience that many people enjoy.
Seeing new products and trying on clothing is fun for shopping lovers. By going live, you're recreating that in-store experience for virtual audiences.
Live streams are fun because they are a convenient way for people to feel connected to something or someone. Many virtual events include quizzes, games, contests, and other engaging activities that keep viewers tuned in.
Combining the fun of shopping and the excitement of competition during your live sales can be a winning mix.
Tip #2: Choose products that are perfect for impulse buyers
Live streaming is one of the best ways to attract impulse buyers. Brick-and-mortar businesses are turning to live streams to sell their products and services. It is important to prepare what you are about to sell in live streaming ahead of time. Doing so, not only saves time but also guarantees that your live stream will go smoothly.
Brick-and-mortar businesses can increase their sales by using a sense of urgency. Sense of urgency and fear of missing out are the best tactics to use in live selling. The right language - including phrases like "Buy now" or "Get it before they are gone" is one of the tools that can help you create more need for products.
More than 40% of online purchases are impulse and 80% of young shoppers make impulse purchases online.
Product categories that sell fast:
Fashion and beauty products
Electronics
Toys/baby products
Home decoration
Tip #3: Offer different payment options
There is no need to include all the methods. It will help increase your sales to have the most used payment methods in your country.
It's a good idea to include at least these as payment options on your website:
Visa
MasterCard
PayPal
Apple/Google Pay
American Express
Bank transfer
If you cannot include all these payment methods, choose the safest options in your opinion. This is because clients will leave your site if you don't provide a variety of payment methods.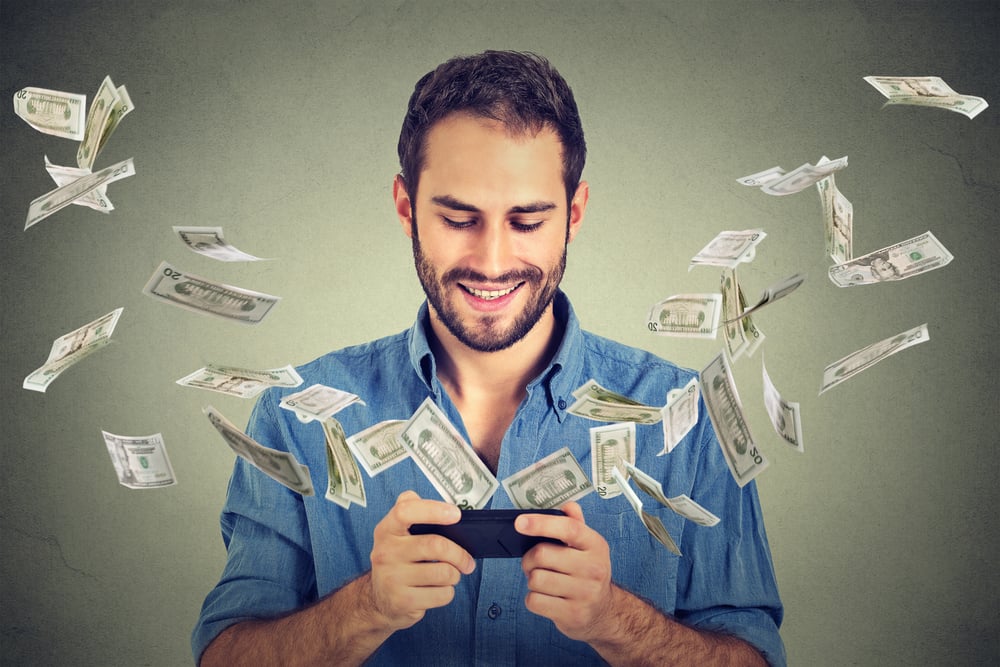 Visa, MasterCard, PayPal, and Apple/Google Pay offer ease for the shopper. They expect these payment methods from online stores because these are the most popular ones.
Tip #4: Reduce shopping cart abandonment
Isn't it frustrating, when you have a customer who is ready to check out but then disappears? Abandoned carts account for 70% of all online shopping carts, and that number keeps rising.
Take a look at your checkout process and make sure it's as clear as possible. Customers should be able to complete their purchases in a few clicks.
One of the reasons why your consumers are abandoning their carts is because of how difficult your checkout procedure is.
Another way to deal with abandoned carts is to offer incentives for completing a purchase. For example, you could offer free shipping or a promotional gift chosen at checkout.
A good tip is to create an email flow dedicated to abandoned carts, with a call to action to buy now. Send a reminder email within a couple of hours. If they still have not made a purchase, send them a discount code to get their attention.
Tip #5: Improve your customer service
Customer service is important for your business to increase its online sales. It can help you keep clients and gain more value from them.
Great customer service can boost the number of loyal customers, who can refer you to their friends and family. 96% of customers think that customer service plays a big role in brand loyalty.
With giosg live chat, you can turn your visitors into happy customers faster and more efficiently.
Giosg helps you identify your most valuable customers and start meaningful live chat conversations online. We have 30+ different targeting rules making sure that you engage with your visitors at the right time, with the right message.
Key takeaways
It is important to acknowledge and adapt to the changing trends in e-commerce. Live selling will not only be an integral part of e-commerce but also open new opportunities for businesses to grow and evolve.
With businesses offering live chat, live shopping, and shoppable videos, the customer experience is more important than ever. A better customer experience will result in more sales.
Live selling is the way by which businesses will grow in the next few years. Businesses that adapt to these technologies and services will increase their online presence in the future. For more information on live selling and especially live commerce, click here to download our Live Commerce Guide!