Finnish Centre for Pensions (FCP) is a statutory co-operation body whose responsibilities include research, expertise and service related to the Finnish pension system. FCP's key values are looking courageously into the future, heeding customers and furthering competence and our strategy emphasises public familiarity with the earnings-related pension provision.
To gain customer insight into eServices development, we conducted a customer survey one year ago. The data collected clearly suggested that a group of our customers would prefer self-service in an online environment over to some of the more traditional service channels. When weighing our options, we came to believe that live chat could help us better engage with this customer group. As an organisation, we like to learn by doing. That is why we decided to start a trial period with giosg in September 2017 with two goals in our mind; one was to see how customers would receive the channel and the other one was to test how customer service employees can adapt to live chat and how they feel about using this new channel.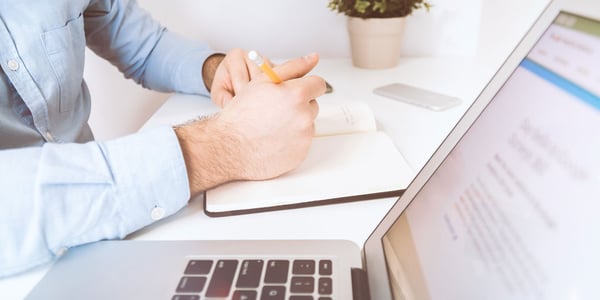 Learning through testing
We decided to offer live chat service on three locations on our website where we get most questions from customers; on työeläke.fi, etk.fi and an electronic application form shsuomi.etk.fi. To get a comprehensive sample of our customer service agents, we formed the live chat test team from people of various knowledge of our services and working history.
We started actively experimenting with the live chat from the very beginning. Our customer service is usually open from 8 to 16 Monday to Friday. As we were not sure if our customers would prefer extended opening hours we decided to test it with live chat rules and lead collection form functions. T
his test indicated quite clearly that there was not enough demand for service in the evenings.
Our customers are entitled to receive service in both official languages (Finnish and Swedish) and we have also English speaking customers. So we created language versions to start the chat conversation by using smart rules and autosuggest functions. First, we had different 'chat-rooms' for different languages to our service agents. Again, the experiment period showed us that it was not necessary for us to continue with this as it was easy to move chat conversation to another service agent and we usually have people on duty who can offer service in these languages.

Although not all experiments have not turned into a success without trying, we would not have known what works and what doesn't. And, all in mind, live chat has been a great addition to our service channel mix.
Happy customers and employees
At the moment part of our customer service agents, take care of incoming chats during our customer service opening hours. The customer service agents have had no trouble in learning to use the solution. Instead, they have embraced the opportunity provided. After a day on chat duty, one of the customer service agents even spontaneously said that: 'It's thrilling to learn new things'.

Our customers have also welcomed the new service channel with open arms. When we ask them to rate their live chat service experience on a scale of 1-5, with 1 being 'poor' and 5 being 'excellent', they give us an average value of over 4. Customers compliment our chat agents' expertise, and the quality of the chat conversations is good. The questions asked via live chat are pretty much the same as in other channels, and those questions are answered by the same team of customer service agents. Still, service agents report that they get more positive feedback and acknowledgement from customers using live chat.
Looking to the future
Our success is mostly dependent on the actions we decide to take every day. Our experiments with live chat have provided us with valuable information regarding customer behaviour and the opportunities provided by live chat as a channel. A few of the key learnings from our experience so far are:
When choosing a live chat software pay attention to the user-friendliness of the interface and the analytics and reporting features offered
Train your staff and make sure they also feel comfortable and familiar with live chat as a channel
Make sure your customers see live chat service is available – create smart rules to make live chat button visible or use automated chat messages on places where customers are most likely to need help, for example, on electronic form pages
Treat chats like any other professional conversation – Advise chat agents to introduce themselves and maintain a professional yet friendly tone
Ask for feedback regularly - both from your customers and your staff
Use feedback and the analytics data to continuously develop your live chat service further
Inevitably, experiential learning involves a trial by error, but that is not something you should be afraid. On the contrary, you should cherish it as a valuable opportunity to look back and figure out why it didn't work. And that's the way you can truly make things better.
So, instead of thinking of doing something, just do it!
---
About the author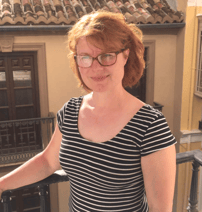 Virpi Rautiainen is a Development Manager of Finnish Centre for Pensions. She is now leading eServices program.
You can check your pension record online at tyoelake.fi service. The earnings and benefits you receive throughout your working life are entered in your pension record.
---
Or, if you prefer more personal assistance and want to talk about how our solution could help your organisation achieve goals, just come and chat with us!