It has been a tough few months for e-commerce businesses, and many are looking for ways to increase their sales. A good way about this is to look at your Average Order Value. After all, it is much easier to sell more or higher-priced products to already existing customers than try to gain completely new customers.
We talked to e-commerce business owner Ty Wilson to get his tips on how to increase the Average Order Value. His company CustomMade - an online store specialising in customised jewellery - managed to increase its Average Order Value by 55% in the last two years. So, he knows a thing or two about how to get those sales in.
Keep reading for Ty Wilson's step-by-step guide to increasing Average Order Value.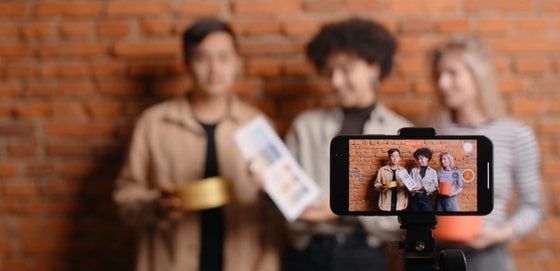 What is Average Order Value?
Let's first look into what the Average Order Value is. It might sound self-explanatory, but Average Order Value means the average amount that customers spend at checkout in your e-commerce store.
It is difficult to give out a benchmark number for Average Order Value since it depends on what type of products or services you sell. For example, for low-end products such as fast fashion, the Average Order Value could be less than a hundred euros, but for a jewellery shop, such as CustomMade, the prices of the products are a lot higher, making the Average Order Value higher as well.
"A good AOV varies from store to store, and there's no one magic number to aim for, " Ty Wilson says.
The important thing is to understand your customers and what they're looking to spend.
"If you have a luxury brand, your customers may be willing to spend more than if you're a budget-friendly option."
According to Wilson, the best way to determine a good AOV for your store is to compare your sales data to your industry averages. You can also talk to your customers directly to get feedback on what they're looking for and how much they're willing to spend.
"Once you understand your customer's needs and expectations, you can start working on strategies to increase your average order value."
How to calculate Average Order Value?
There is a simple formula to calculate your Average Order Value. You just have to divide your company's revenue by the total amount of orders. And voila, you have your Average Order Value.
Use this number as your starting point before you build a strategy to increase your AOV. This way you can see if your efforts are paying off.
How often should you track your AOV?
This again depends on what type of products you sell. At CustomMade they look at the AOV once a year.
"Since we mainly customise jewellery for engagements, weddings, or anniversaries, the most revealing scope for our shop's AOV would be yearly. This allows us to see if there are any spikes during certain months and adjust our inventory and marketing accordingly," Wilson says.
For other companies, that are not so dependent on seasonal sales, it might be worth looking at your AOV numbers quarterly.
"The added benefit of tracking the AOV is that it gives you the chance to track customer trends over time and see any changes or shifts you need to be aware of," Wilson says.

Tips for increasing Average Order Value
Let's go through some of the tactics CustomMade used to successfully increase the Average Order Value of their e-commerce brand:
1. Offer free shipping:
This is a common way to increase average order value, as customers are more likely to add additional items to their cart if they know they won't have to pay extra for shipping. The lack of free shipping is one of the main reasons why nearly 70% of online shoppers abandon their carts. CustomMade offers free shipping within the United States.
2. Offer various payment arrangements:
Customers are more likely to spend more if they feel they have more control over how they pay. Offer multiple payment options, such as credit cards, debit cards, and even instalments. CustomMade allows clients to deposit half the total amount when they order and pay the rest once the items are ready to be shipped. Also, we offer up to 12 months of financing, allowing our clients to pay over time with Affirm.
3. Provide a personalized experience:
This could include sending follow-up emails after an order is placed, requesting feedback, and even offering discounts on future purchases. By showing that you value your customers, they're more likely to continue doing business with you and spending more money.
"In our case, we focus on customizing each order to our client's specific wants and needs. This entails extending hands-on help in ring shopping to ensure our clients know the ins and outs of finding their dream piece," Wilson says.
4. Set up a flexible return policy
Customers are likely to spend more if they know they can return an item if it's not quite what they wanted. Offer a return policy that is flexible and convenient for your customers, such as free shipping for returns or in-store returns. Flexible return policies build consumer confidence.
"While we don't offer refunds or accept order cancellations since the orders are customized, we work closely with our clients throughout the design process to ensure they will be happy with the final product. Once their item arrives and they are unsatisfied, we can modify it until it meets their expectations," Wilson says.
5. Have a strong brand
Customers should want to buy from you because of your brand. A strong brand includes having a solid reputation, providing quality products or services, and offering excellent customer service. Make sure your branding is consistent across all channels and that your marketing communicates the unique value proposition of your business.
"If you have a brand that people can trust, they're more likely to do business with you and spend more money. For example, at CustomMade, we ensure that every piece of jewellery we create is of the highest quality and backed by a lifetime warranty," Wilson says.
CustomMade's 3-step guide for increasing AOV
CustomMade has made many conscious efforts to improve AOV. Wilson identifies three core steps that CustomMade took to achieve the 55% increase in AOV.
Here is the 3-step guide:
Target service improvements toward upmarket customers
In CustomMade's case, that meant upgrading their diamond and gem sourcing to focus on high-value engagement ring customers.
Improve the look of your website
With CustomMade this meant creating a premium look and feel of their website by focusing on on-site experience and photo quality.
"We felt like we were at the right stage of our company lifecycle to compete in earnest for the highest value customers. We had proven our strong core service and were ready to go after this more competitive segment," Wilson said.
Add a satisfaction guarantee to ease customer concerns about more expensive services
Since CustomMade is selling more expensive products that take longer consideration, it was beneficial for them to provide extra guarantees for the customers. You may want to consider doing this as well if you are selling expensive products.
Looking for more ways to increase e-commerce sales?
If you wish to read more about how to increase e-commerce sales, check out our blog How to upsell the non-sleazy way.