Customer feedback is a powerful tool that can help you increase your sales and the long-term growth of your business. In this blog, we explore why customer feedback is so important and share how we improved our customer feedback by 40%.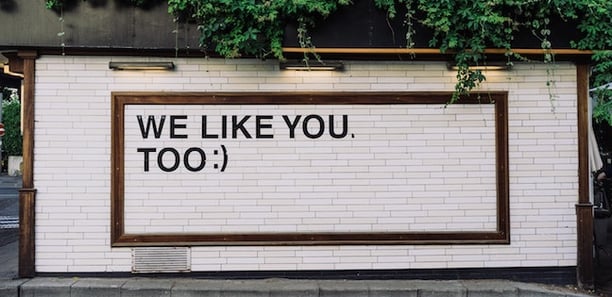 Why is customer feedback so important?
If utilised correctly, customer feedback can not only help you gain invaluable insight into your products and services but also increase customer loyalty and ultimately help grow your business. Most importantly, it will help you understand what drives your customer satisfaction.
Let's take a look at the main benefits of collecting customer feedback:
1. Customer feedback helps you improve your services and products
Of course you know your products and service inside out and in many organisations customer service teams are the product experts (our Customer Engagement team certainly is!). But it's important not to forget that your customers are the end users, the ones your products or services are made for. That's why it's so crucial to know what you customers like and more importantly, what they don't and why.
Using customer feedback to improve your business will ensure your approach is always customer-centric.
2. Customer feedback helps you Identify how to develop your website and customer experience
Customer feedback can also provide you with useful information on how you can optimise your website experience, be it your checkout journey or search function.
After all, your customers are the ones navigating around your website and using it. They may even find glitches or issues that you didn't realise were there.
3. You can use customer feedback to measure your customer satisfaction and decrease churn
Customer Satisfaction Score (CSAT) is the measurement of how satisfied your customers are with their interaction with your business.
It's perhaps one of the most important KPIs for customer service professionals and most measured indicators of customer loyalty. It also has a direct correlation between other metrics such as customer churn and customer lifetime value.
4. Asking customers for feedback will make them feel appreciated and valued
Asking your customers for their input and opinions is a simple way of showing them that you care, and making them feel both involved and important.

And when you put that feedback in to use in your decision-making and product development and also communicate it to them, your customers feel listened to. They may even reward you for it, by becoming loyal customers and sharing their positive perception of your brand with others.
How we increased customer feedback by 40%
To optimise our customer feedback collection, we decided to change the way we gather feedback within our own live chat customer service.
Previously in order for visitors to leave feedback on our website, they needed to open the feedback section proactively in our chat window. Customers would click on it proactively, but we knew that the number of customers leaving feedback could be optimised even further.
Instead of a link within the chat window, our customers are now shown a feedback pop-up automatically after each chat session ends.
By creating a targeted pop-up, we were able to increase customer feedback by 40%.

This result was a clear indication that visitors do want to share their thoughts and opinions, but just require an easy way to do it. Automating our feedback pop-up was a simple and effective solution. Goes to show you that the easier providing feedback is made, the more feedback you will receive!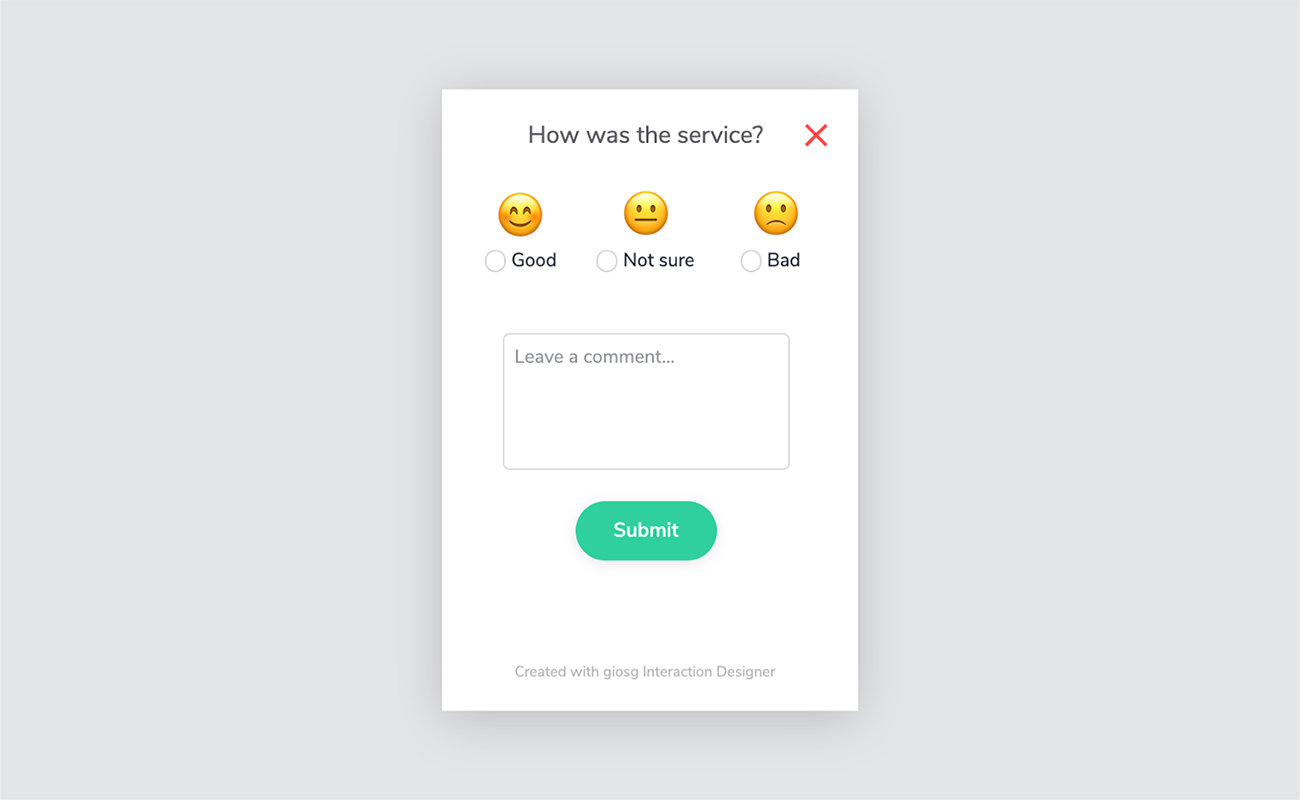 Two-step guide for gathering more customer feedback
Using our two-step guide you too can quickly set up an automated feedback pop-up like the one we created for our live chat service. We've made the process of activating live chat feedback as simple as possible. Here's how we did it using giosg Interaction Builder:
1) Publish your customer feedback template
Create a new interaction in giosg Interaction Designer
Choose your chat feedback template from our ready-made templates
Edit the content according to your needs
Publish your feedback by choosing which chat room you want the pop-up in and click "Publish"
The rest of the modifications will be made in step 2 below
2) Target your chat feedback pop-up
Once you've published your customer chat feedback pop-up, it's important to set-up relevant onsite visitor targeting.
We suggest adding a rule that will enable the automated pop-up to appear after a visitor has chatted in live chat.
You can add multiple rules for targeting your feedback pop-up i.e. you could target the pop-up for desktop or mobile visitors only.
Don't forget to also monitor your customer feedback results
Finally, the most important aspect of collecting your customer feedback is analysing it and using the data to make adjustments in your services or products.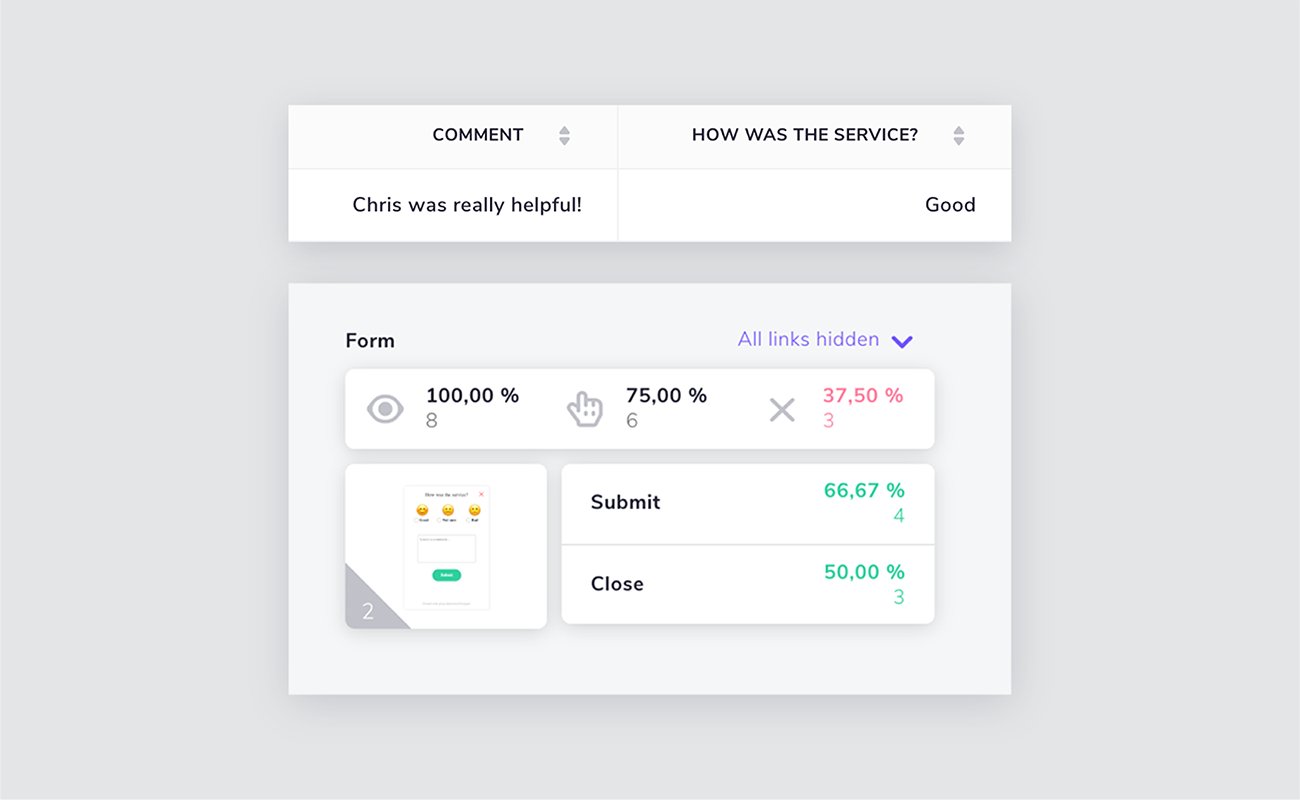 In Interaction Designer, data collection is made easy with in-depth reporting. Our real-time reporting includes, number of times your feedback element is shown to visitors, the number of clicks, and your feedback submissions.

Want more actionable insight into how to improve your customer service? Check out our how-to guide on boosting customer service efficiency with practical tips and which metrics to track.