Inspire car buyers to get up close and personal with their favourite car while they lounge at home on their favourite sofa.
Creating a digital showroom experience allows you to deliver an in-person experience no matter where your customers are. An automotive digital showroom benefits both you and the car buyer by saving money and time.
So are you ready to enter the digital-first world?
We'll help you get your digital showroom up and running to strengthen your car dealership lead generation.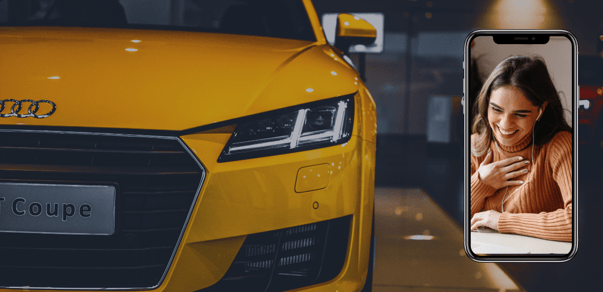 What is a digital showroom like for the automotive industry?
At its core, a digital showroom is a solution where salespeople can showcase physical products and collections on their website through video.
For the automotive industry, this could mean exhibiting specific elements through live videos, such as
360 views of the car
interior finishes
car feature demonstrations
For other industries, salespeople might showcase different fashion pieces, electronics, or sporting equipment in their digital showroom.
The aim is to make the viewer feel like they are as close to being in the actual showroom as possible.
Why a valuable online experience matters to car buyers
Creating a digital showroom may sound like a daunting task at first, but in reality, it's just pulling together scattered pieces of a puzzle to offer a complete experience for your customers.
Think about it, almost all car buyers start their research online.
Then, they might visit a physical showroom to see their prospective car in person to only learn it's not what they were looking for.
This causes customers to return online for continued research before they feel confident in visiting another showroom to fulfil their car-buying hopes and dreams.
Shouldn't the online experience be able to provide the customer with more tangible assets to help in the car-buying process?
We think so, and your customers think so too. 18% of car shoppers say they would buy a car sooner if there were an online buying option.
That's why with a few of the right interactive tools, you can help customers cut down the length of their buying process by highlighting a digital car showroom.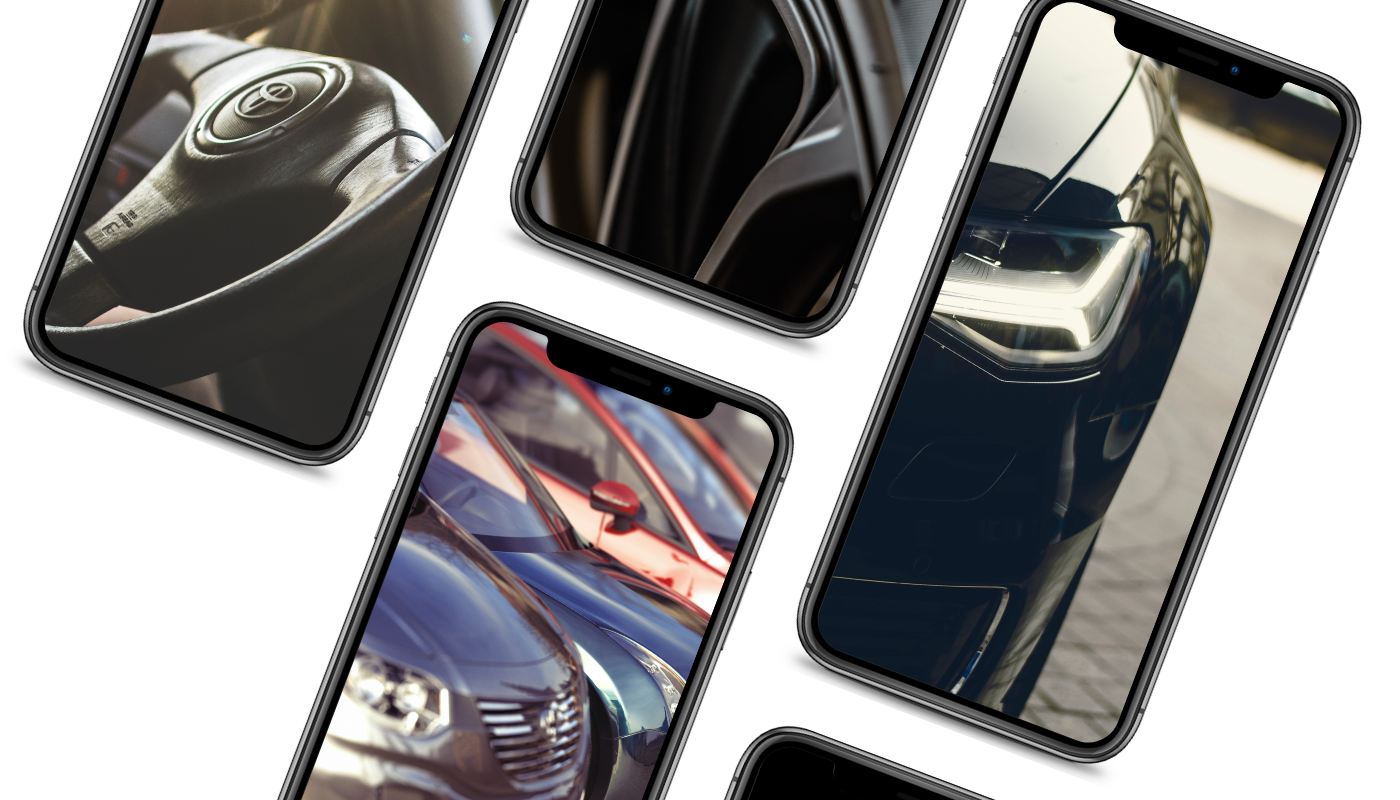 How to make your digital showroom a success
We'll go through these aspects in more detail further down in this post, but here's a quick preview of what needs to be front and centre for an optimal digital showroom experience.
Your digital showroom needs live video
This may be the most important part of your digital showroom if you want to allow customers to explore cars in an immersive experience.
Using live video will give you the power to leave a lasting impression on expectant customers.
Your digital showroom needs to be convenient
The reason consumers shop online is because it is more convenient than having to travel to the nearest dealership.
Not making customers wait 2-4 business days for a response is important to making the online experience favourable.
You should offer the digital showroom experience wisely
Unless it's a pre-recorded video, you don't want to offer a live video call to every person who lands on your website.
Website visitors at any given moment are at different stages of their buying journey.
You want to be a bit selective with your video calls because you don't want to exert your resources for someone just browsing cars for fun.
Agents in your digital showroom should be helpful
Of course, you want to close a deal, but overall when entering a video call, your first goal should be to be helpful.
When you are helpful with your prospect, it builds trust and awareness, leaving them with a better overall impression of your dealership.
Establishing a digital showroom on your website can be the key to garnering more car sales, so enter each call with top-value service, because every video call matters.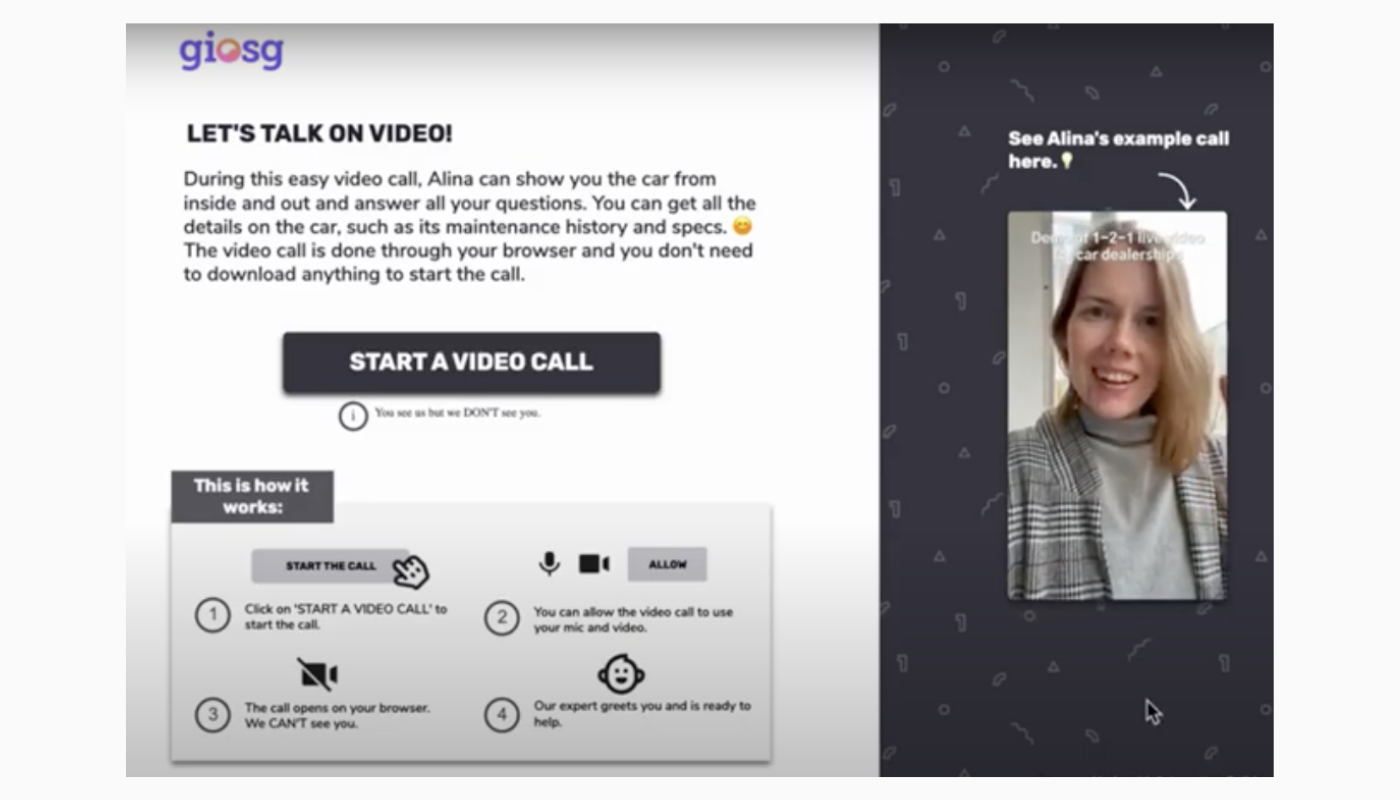 3 ways to create an automotive digital showroom
There are a few different ways you can bring your digital showroom to life on your website. Here are a few of the straightforward ways you can make that happen.
#1: Live video shopping tool for car dealerships
With a live video shopping tool, you're able to give your customers video tours, live service, and helpful guidance all in one.
A one-to-one live video solution is the ultimate way to overcome any friction that usually comes with online car buying.
You can sell more cars online with live video calls by building trust on the video call and immediately addressing customer questions about car features with live footage.
With intuitive tools, like giosg's live video solutions, you can start a video call, send messages, and review customer information all from your mobile or desktop conveniently.
Live video should be a part of your digital showroom because it is quite literally bringing the customer inside of the actual showroom through video.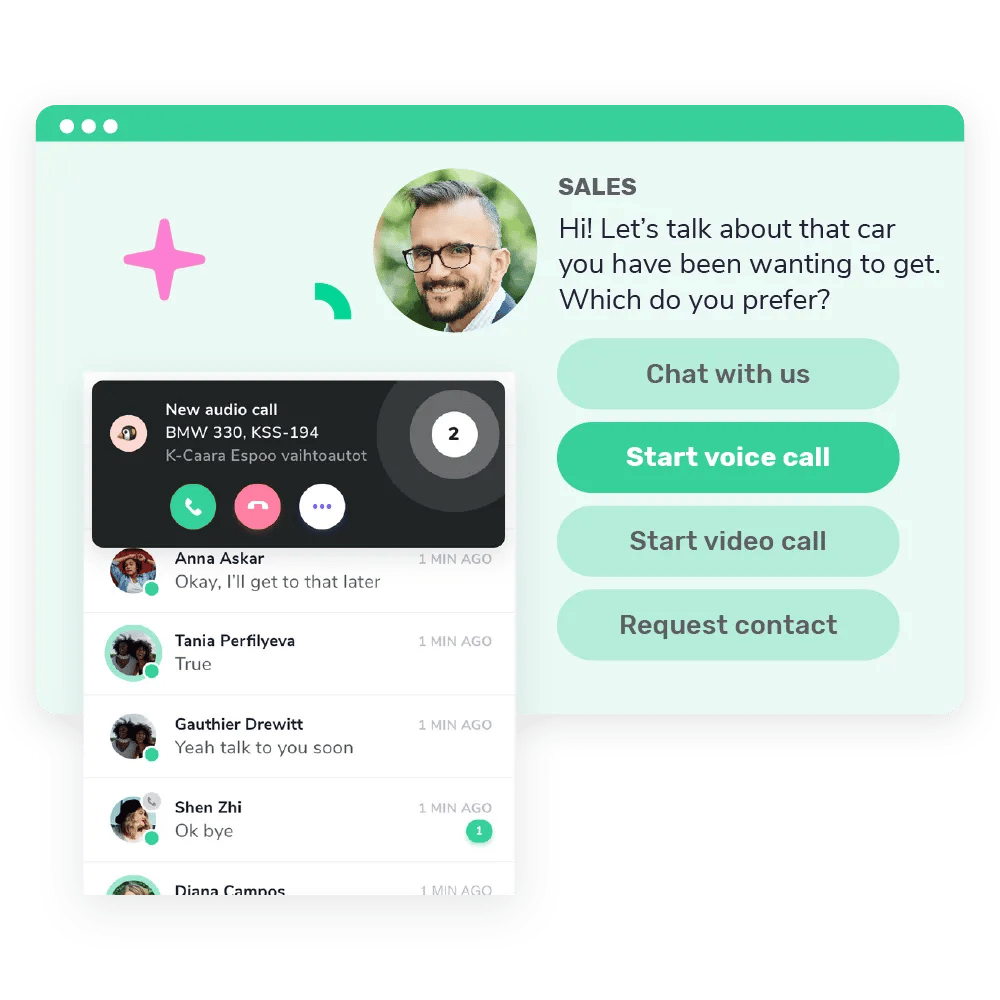 #2: Live chat for car dealerships
In most cases, live chat can be the glue for your car dealership website.
Almost any uncertainty a visitor may have on your website can be cleared up with speedy service via live chat.
The key to making live chat useful for your digital showroom is by administering quick responses.
Being available when a customer needs you and when their buying intent is highest can be game-changing in their decision-making process.
Take a look at Riddermark Bil for example, they've been able to sell 30 additional cars per month by using giosg live chat.
As mentioned previously, you can engage with visitors wisely through live chat based on their time spent on the page or what page they're currently browsing on your website.
When you put your agents in a position to speak to potential car buyers in real-time, this adds another realistic aspect to your digital showroom.
#3: Interactive video chatbots for dealers
For car buyers who don't want to drive to their nearest dealership right away, they often look towards video as a way to flesh out their buying decision.
Car shoppers see car review videos as the 2nd best alternative to visiting a dealership.
Use this to your advantage.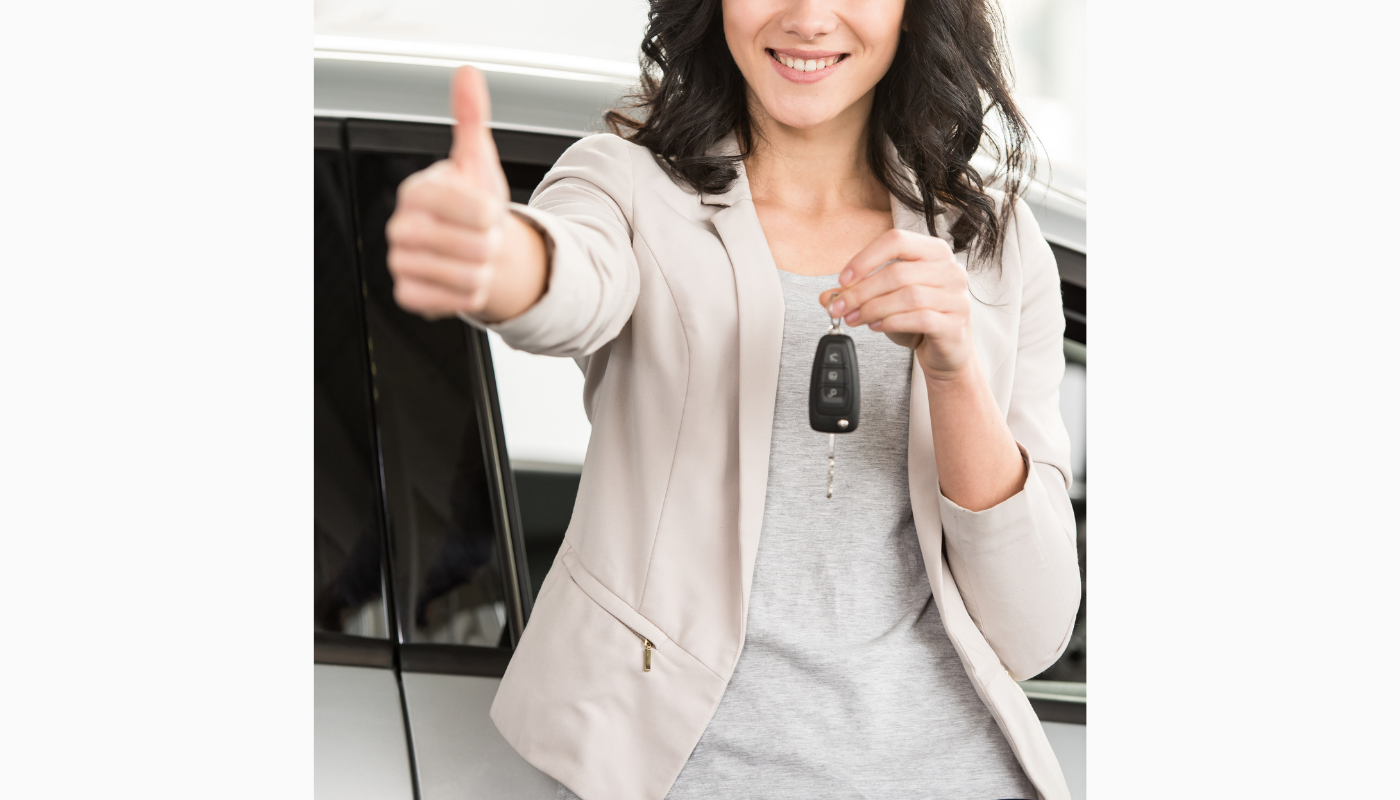 Depending on where a visitor lands on your website, you can launch an interactive chatbot to guide them through more information.
Within this chatbot, you can place a video for visitors to watch.
Having a video within your chatbot is better than having a video embedded on one of your pages because you won't have to wait and see if a website visitor stumbles across the video.
Instead, you can offer your video to a visitor based on their website actions.
The great thing about automated chatbots is that they can work after hours even when your salespeople are offline.
For video content, either record short, honest reviews about certain cars in your dealership, or ask previous customers to share a quick review of their experience.
The more natural and conversational these short video reviews are, the better.
Keep in mind that 84% of people say they've been convinced to buy a product or service thanks to videos.
The ultimate checklist for an automotive digital showroom
Would you say that you have one foot in the digital-first world for your car dealership yet?
Download our free checklist to see where you measure up on the digital front for your dealership!