Online shopping has been on the rise for the past decade, and the global pandemic gave it an even bigger boost. With more and more demographics getting comfortable with online shopping, new trends have emerged in the online shopping world. On this page, we'll look into some of the most important stats on online shopping trends.
Keep reading for all the stats you could need on the trends in online shopping.
These are the trends that will be covered on this page: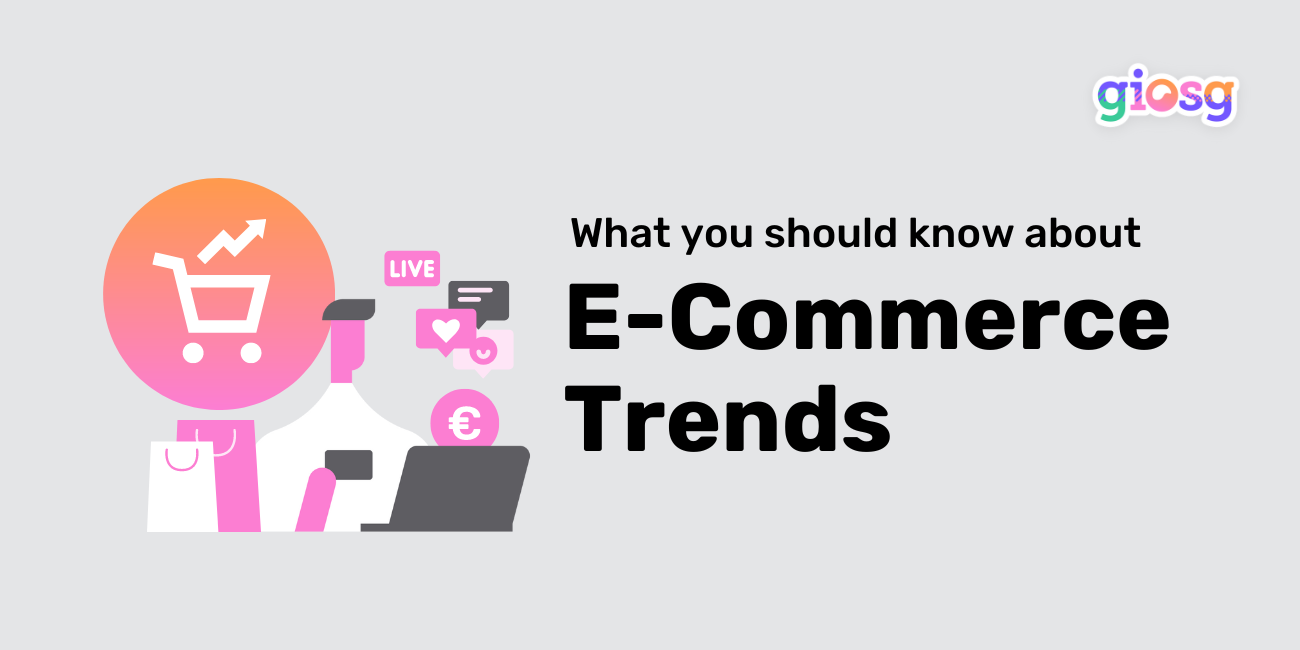 Personalised shopping
71% of consumers expect companies to deliver personalised interactions.

76% of consumers get frustrated when they don't get personalised interactions from companies.

Personalisation brings revenue. Faster-growing companies achieve 40% more of their revenue from personalisation than their slower-growing counterparts.
Live shopping
By 2024, the e-commerce profit from live shopping will increase threefold and be up to $35 billion.

Over 40% of consumers in Poland, Spain, France, and the United Kingdom were interested in buying electronics during live streams on e-commerce sites or apps in 2020.

34% of European shoppers are interested in shopping fashion via live streams on social media platforms.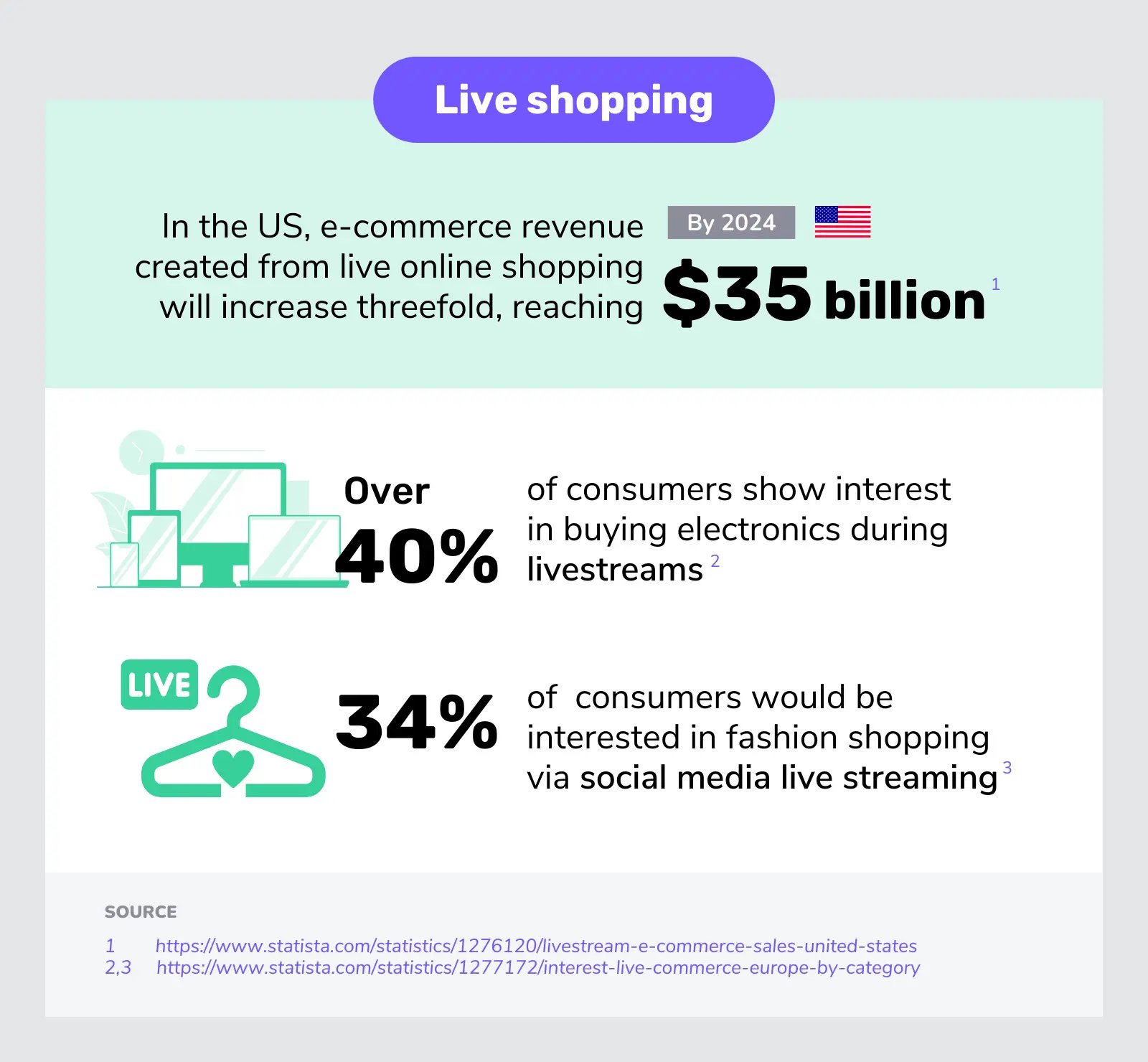 Social Commerce
Social commerce is growing each year, especially in China. In 2017 social commerce made up to 6.0% of total retail e-commerce sales in China. b

By 2020 the number of sales from social commerce had increased to 11.7% in China. This number is expected to grow to 14.3% by 2023.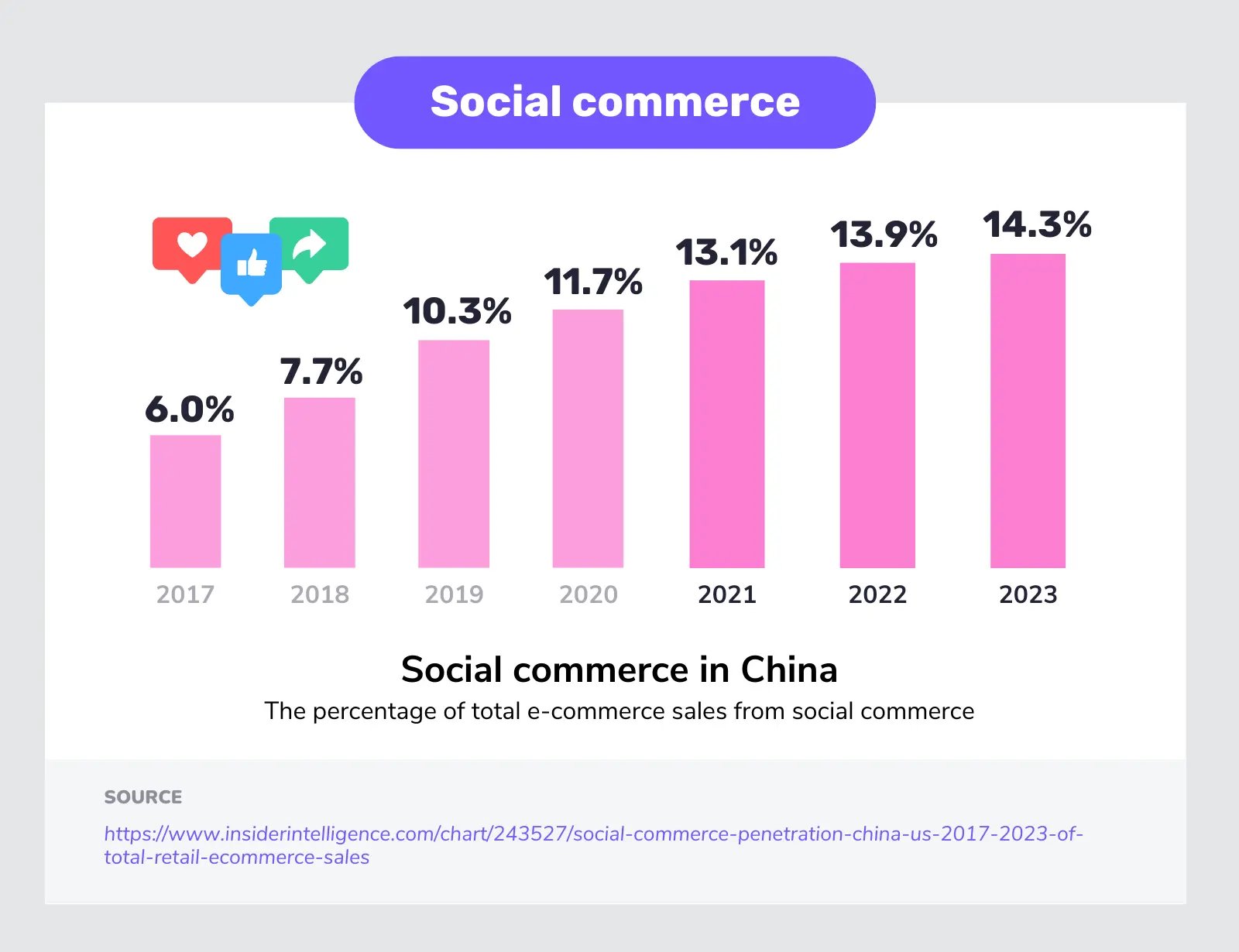 Video marketing
Interest in Shoppertainment has increased in Europe during the pandemic. 70% of European consumers are interested in at least some form of shoppertainment.

Interactive videos have a 47% longer viewing time than regular videos

Interactive video ads had a 9x higher impact on purchase intent than non-interactive videos

About 73% of consumers who watch a product-related video will purchase the product.

Viewers are 32% more likely to remember an interactive video than a regular video ad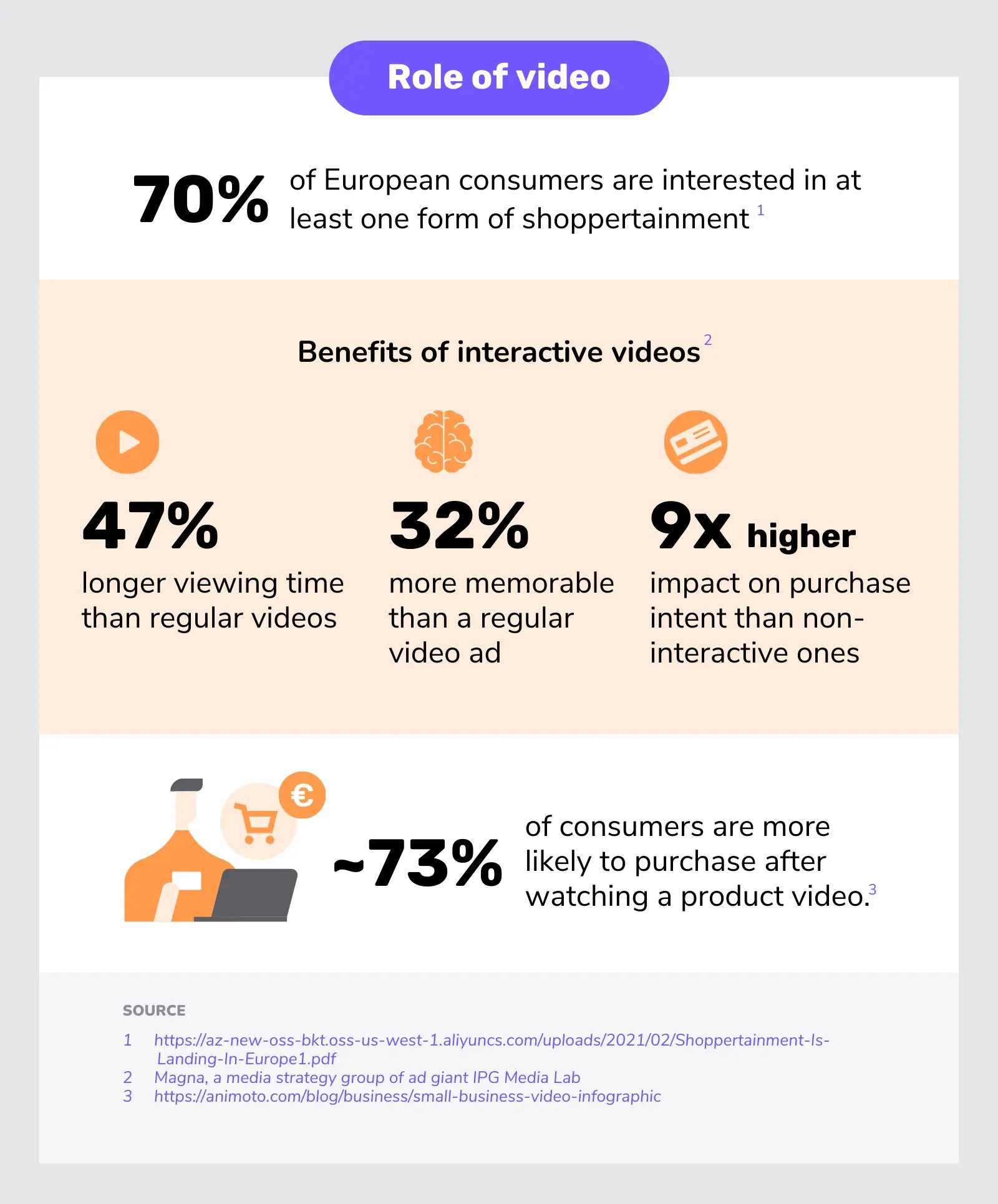 Online luxury shopping
23% of luxury goods were bought online in 2020.

Women aged 25–34 are the core customer group of online luxury stores.

The rise of online shopping due to global lockdowns made luxury brands change their approach to online commerce. Some luxury brands launched live shopping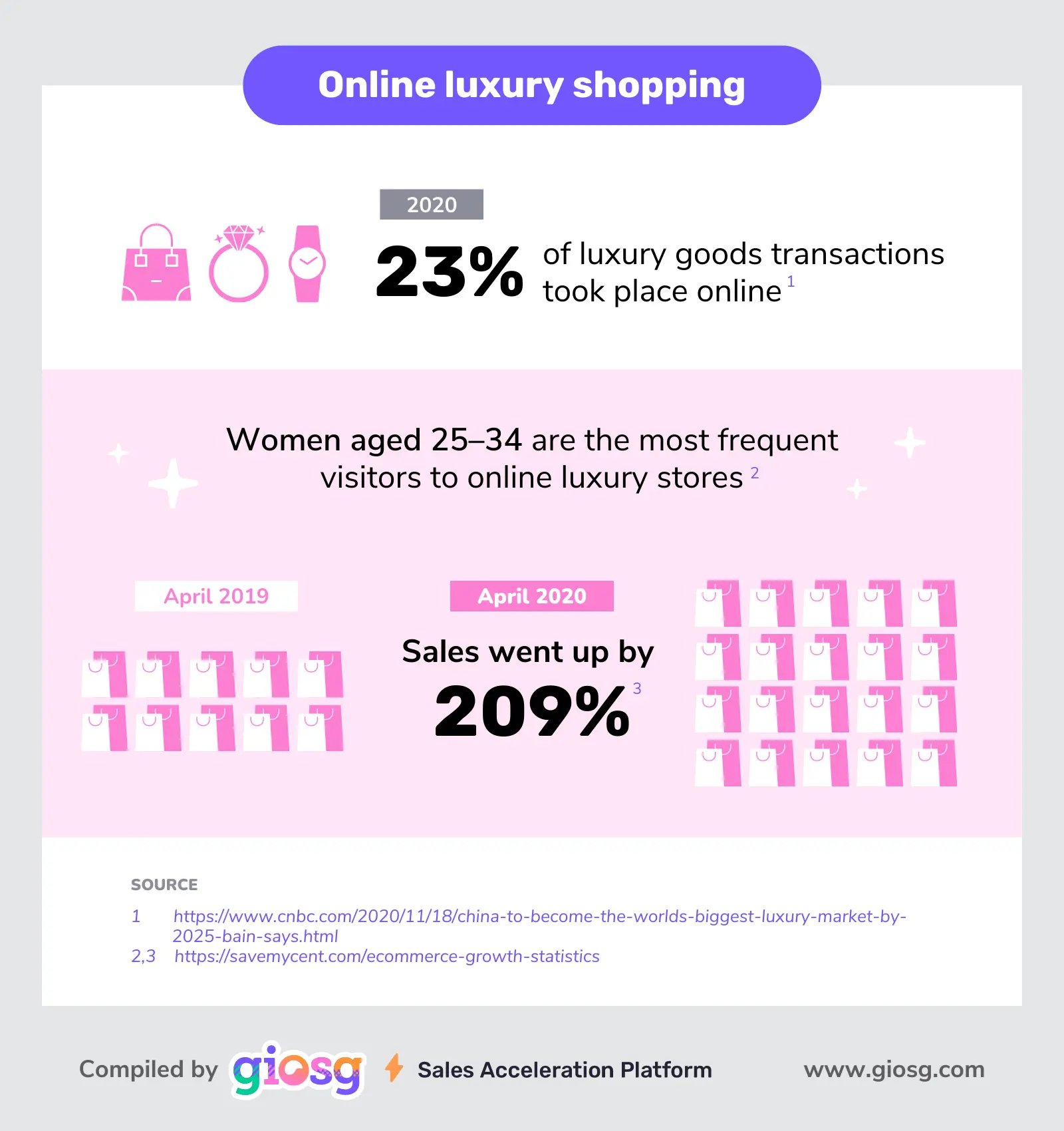 Information on the stats
You can find the source material for these stats in our online shopping trends infographic. You can download it here.
If this page didn't have the stats you need, we covered even more e-commerce statistics in our Key Online Shopping Statistics blog post here.