Does Business Insight Group start any of their events without a DJ warming up the crowd tuning in from the chilly Nordics?
Who knows, but we're certainly not complaining. Thanks, DJ Niclas Viitanen for the morning marketing boost!
Smart Commerce Nordic 2022 welcomed around 600 digital marketing colleagues to contribute to the discussion of innovations thriving in the eCommerce industry.
The online event set out to help marketers build, scale, and automate profitable eCommerce processes.
As if smart commerce didn't sound futuristic enough, presenters shared insights on the various ways smart commerce actually translates to digital commerce, composable commerce, quick commerce, or analytical commerce.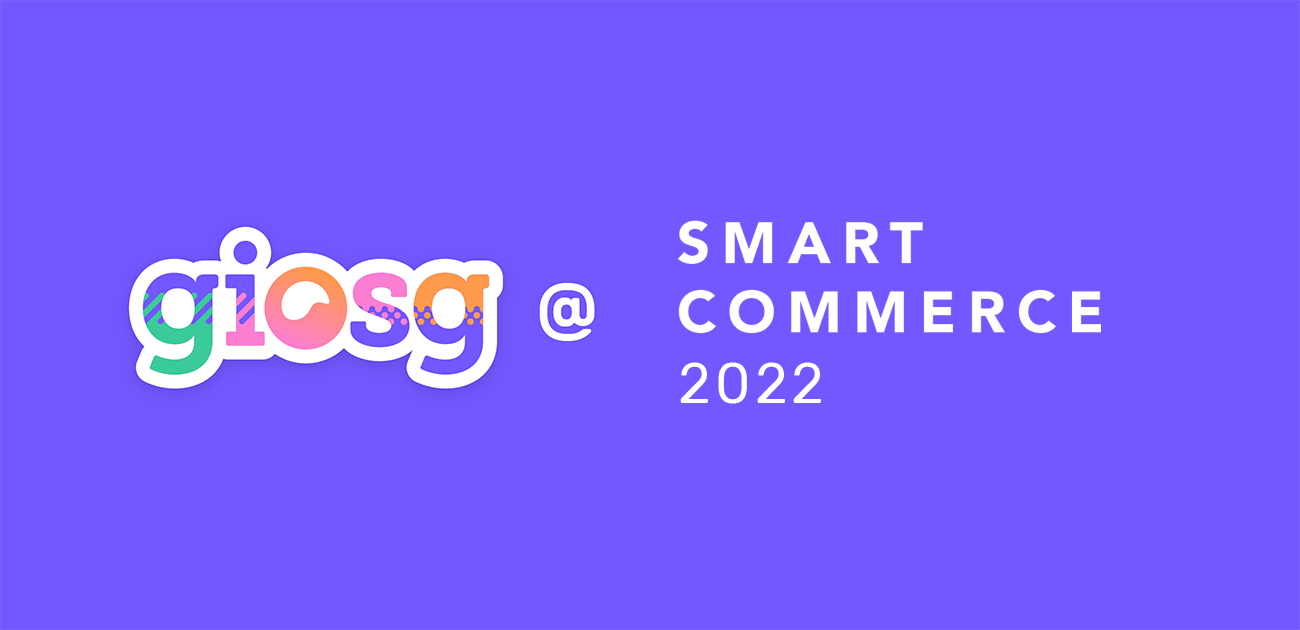 There seems to have been a common thread throughout the deep-dive sessions and keynote presentations: using data to optimise the customer experience.
If you didn't have a chance to tune into the live Smart Commerce event this year, don't worry, we'll fill you in on some of the key takeaways.
Quick commerce but with what cost
Quick commerce (or Q-commerce for short) caused a lot of hype at Smart Commerce 2022. Q-commerce refers to the on-demand or rapid delivery of products. For example, food delivery companies often offer deliveries within one hour of ordering.
Wolt's Head of Category Management & Growth Davide Tararbra said that delivery became a key factor for many consumers during the pandemic. This is why Q-commerce has seen expectational growth in 2021. But Tararbra highlighted that delivery fees, product prices, availability and quality are also very important factors.
nSHift also chipped in on the topic of Q-commerce during their deep-dive Going for Gold - How to become the Iivo of E-commerce. Same day and next day delivery are becoming normal. If a retailer doesn't offer a rapid delivery option, it faces big challenges, said Ben Sillitoe, Founder of Green Retail.
However, this push for speedy delivery comes with a price. Fast deliveries do not support planet-friendly operations. That is why there is a trend for some retailers to add a greener delivery option for consumers. Many are willing to pay more and wait longer in the name of sustainability.

Growing with Data & AI
Well, "data is the new black," as Kira Sjöberg, the head of growth marketing at Lamia, put it. In fact, it's been the new black for a while now.
During Sjöberg's presentation, she insists that the key to growing lead generation falls in identifying the right target group, solving the right problem, and delivering the right experience.
Naturally, you can't accomplish this without looking at your data. You can obtain the most-telling insights when you have strong marketing and sales cooperation.
Figuring out the best use cases for data is not always easy, especially for B2B companies. In most cases, it takes B2B companies a little bit longer to get comfortable with the digitalisation process and utilising online channels more dynamically.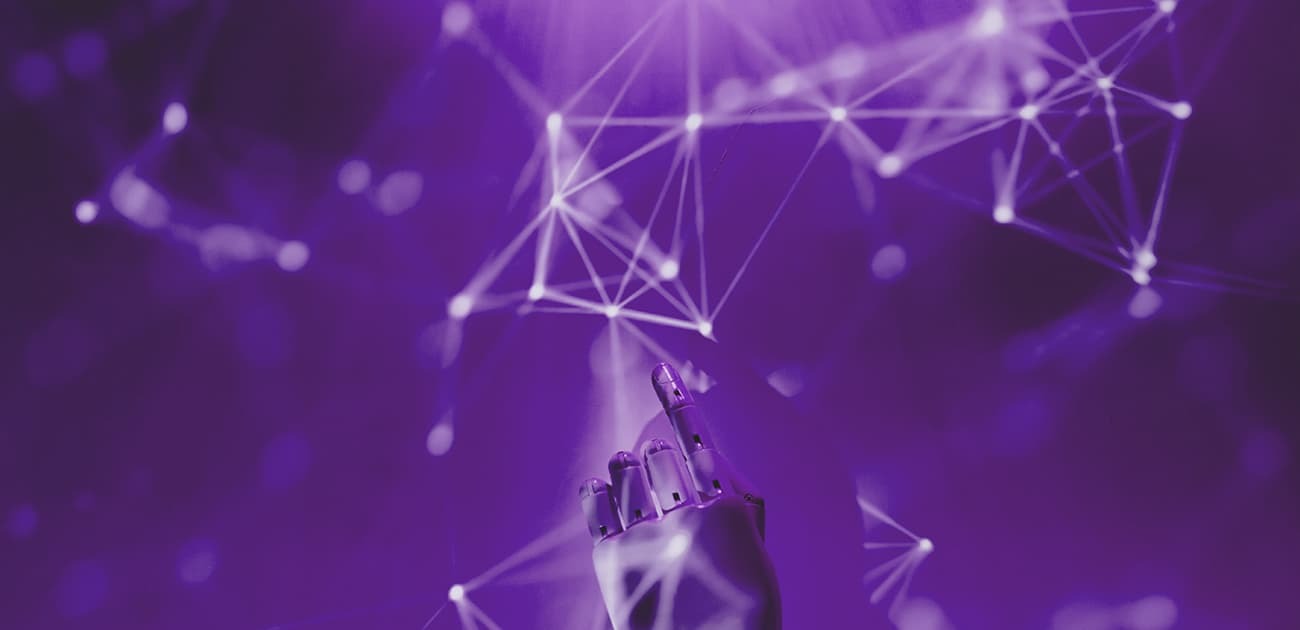 Satu Kannelvirta of Peikko Group encourages other B2B companies to not be afraid in seeking external help for assistance with your digital journey roadmap. When you have a clear strategy, it's easier to take small steps forward on your growth journey to digitalising.
Some businesses don't know what to do with their data, while some know exactly how to get the most out of their data. The latter of the two are the businesses that can possibly get the most benefit out of AI.

AI technologies in business set out to automate processes, imitate human intelligence, and predict its surrounding environment.
Niina Nykänen from Ambientia warns that even though there is a lot of hype around AI right now in the eCommerce industry, companies shouldn't just hop on the trend for the sake of doing so.
In order to take advantage of AI, you should be confident in the use case of what you want to do with your high-quality data.
Personalisation is the key to enhanced customer experience
Personalisation and knowing your customers better is one of the most important things you can do with collected data. Data can be the result of qualitative questionnaires or quantitative metrics of website behaviour, like session time.
Lindsay Mitchell, global director of customer engagement at Philips, explains how the best way to engage with customers and keep them loyal is through "consultative partnership."
Simply speaking to customers to help them accomplish their own goals directly gives you feedback on how to better your products and services.
The marketing team at Wolt also echoed these sentiments with their presentation. Davide Tarbara emphasised how customer-centric growth, is the main growth to strive for.
Although Wolt is rapidly expanding as a Quick-commerce business, aka rapid on-demand delivery, they don't only focus on the next futuristic innovation. Instead, they insist on focusing on doing the eCommerce basics, "uncommonly well."
This is why their customer experience ratings are so high.
Neste also believes that the best customer experience lies in usability. If you know your customers well enough, and you know what they value, like convenience, security, benefits, and carbon neutrality, then you know how to best design UX/UI within your mobile app.
Interactive content increases engagement…and sales
When you have an eCommerce shop, you want to be able to offer your customers and website visitors extra value for their consideration.
Veera Korvenkari, the digital strategist of SOK, presented that helping customers find the right product and leading customers easily through the shopping funnel actually resulted in higher engagement and sales.
Gamification was the catalyst for SOK's campaigns and presenting games for customers to play increased email subscriptions, order value, and engagement among other KPIs.
Ari Nurmi, UK country director of giosg, also shared the importance of interactive content in creating meaningful online experiences. There is no reason why brands cannot offer the same experience offline and online. This can be done with chatbots, live chat, multi-step forms and live video tools, for example.
Improving the online experience can be impactful in sales, Nurmi said. People who chatted were 7 times more likely to buy, based on data from giosg retail customers.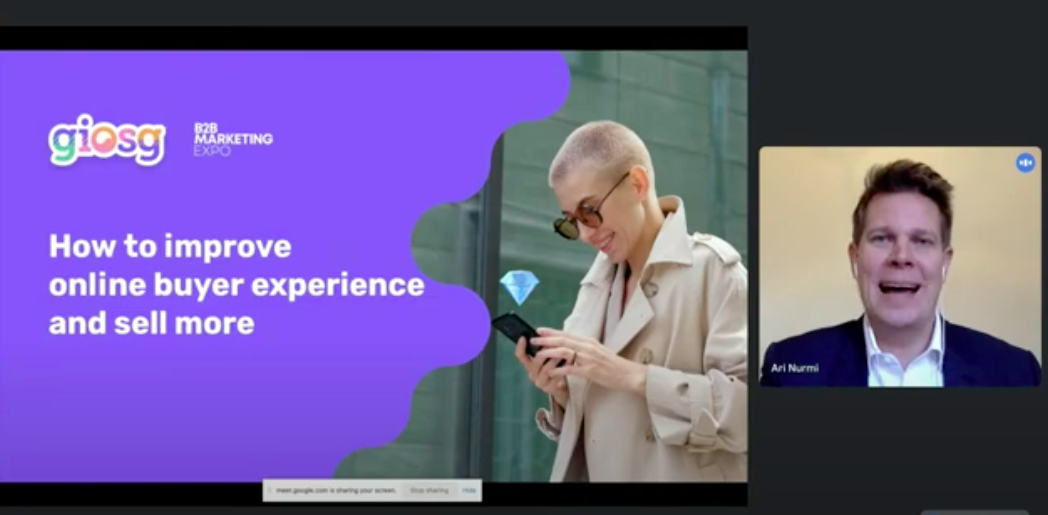 Lessons from SEO experts
SEO was also a hot topic during Smart Commerce 2022. SEO Business Lead from Lamia Seppo Puusa said that many Finnish companies are not utilizing long-tail keywords enough.
These are keywords that are more specific such as "Blue skinny jeans for men". Puusa gave Zalando as a perfect example of a retailer that is good at using long-tail keywords.
Another common mistake for Finnish companies in terms of SEO is that they are not optimising the title tag for the consumer.
For example, you can often see title tags with the name of the product and then the brand e.g. Wireless Bluetooth headphones - Gigantti. Puusa recommends changing this to something more enticing for the potential consumer, such as Wireless Bluetooth headphones - Free shipping. This helps you stand out from the competition.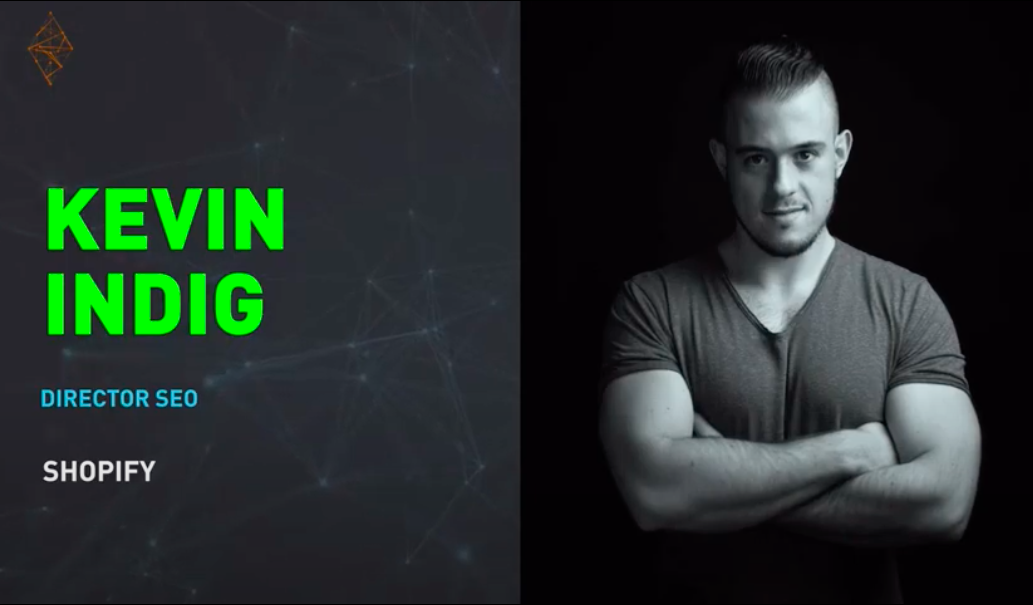 Shopify's Director of SEO Kevin Indig - the keynote speaker - highlighted that SEO is not everything. More important than SEO is a good brand. He used Airbnb as a good example of this. Airbnb still outperforms by a landslide compared to its competitor even if the others are better at SEO, he said.
People associate products with brands. "A lot more people are searching with branded keywords than non-branded ones," he explained.
SEO trends 2022
Indig gave an overview of Google trends in 2021 and predicted some for this year. He said Google is becoming more of a marketplace and is competing directly with Amazon.
This means they have redesigned search results for products so that it looks a lot more like an online shop than a search engine. You see the pictures of the product, the product description, the reviews and the price. With this, Google's aim is to keep people in the search results longer.
Google wants to satisfy user intent before sending traffic to the website, Indig said.
One of the trending features for Google in 2021 was multimodality. It means that Google is able to understand multimedia formats. Basically, Google can now recognize the relationships between content in various formats. That is why search results are getting more filled with images and videos than before.
Another thing that is on the rise is People also ask (PAA) boxes. Indig had analyzed Google search results and noticed that Google shows 10 times more PAA boxes than featured snippets. However, Google has struggled to automate these and you still see a lot of problematic content in there.
So to sum it up, in 2022, Google will continue to compete with websites directly.
"For Google to keep making money at the rate that they have - which is unprecedented - they need to squeeze more out of the search results," Indig said.
This means showing more ads which will come at a cost for organic traffic. This is why in 2022 we will see more stunts from marketers as they try to grab that attention.
Where to set your sights in 2022
Throughout this Smart Commerce event, it seems like marketers are on the same page of customer experience being at the centre of their eCommerce plan.
Whether it's by utilising data strategically, offering interactive content, or optimising keywords for what customers actually care about, one thing should remain the same and that is adding value for the customer.
If you're looking to transform your website into an online experience that customers will love, book a demo with us and learn how to leverage interactive content for your business.