An intelligent chatbot differs from the typical chatbot as it is able to learn both autonomously and from the customer service agent. Instead of providing the incorrect answer, the intelligent chatbot will ask for assistance from a customer service agent. Today, implementing this type of chatbot is easy.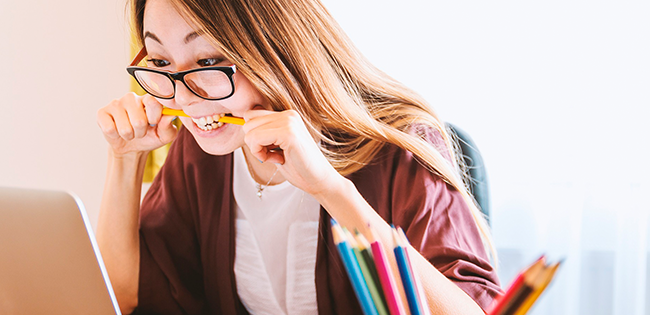 An Intelligent chatbot functions independently and as an assistant for the customer service agent. These chatbots offer more support and joy to the user than a typical bot, that may provide irrelevant or incorrect information. The intelligent chatbot is able to seamlessly join conversations at any point of the communication stream and provides the customer with a content-rich 24/7 service. These chatbots can send documents, save and check information, or even directly book appointments on behalf of the customer.
Intelligent chatbots develop and learn from every customer service interaction. This helps completely diminish customer service situations, where a chatbot repeatedly provides incorrect answers leading the frustrated customer to contact another competing provider.
Diminish the number of incorrect answers
Esa Reilio, customer service technology specialist and Provad's Head of Robotic Process Automation (RPA), said it is only when a chatbot is taken to this level of self-learning, that it truly starts serving both the service provider and its customers.
"When an intelligent chatbot is faced with an unfamiliar question, it will transfer the question automatically to a customer service agent. It understands that it doesn't yet have the capability or knowledge to provide the right answer. And best of all, the chatbot learns from the customer service agent, so that next time in a similar situation the chatbot will be able to provide the right answer and serve independently," Esa said.
The intelligent chatbot also works by providing the customer service agent with different response options. If the options provided by the chatbot are not suitable for that particular service situation and the agent decides to type their own answer, the chatbot will pick-up on this and learn for next time.
"Traditionally, chatbots have been fragmented from customer service systems as a separate technological tool. By integrating giosg, Finland's leading chat provider, into Provad technology we have built a platform in which human assistance and knowledge is always present. Furthermore, implementation has been made simple for our customers. A customer can have chat live on their website within a day and a chatbot within 3-4 weeks," said Tomi Korpaeus, Provad's Senior Business Designer.
Seamless customer service
Korpaeus says he is delighted with the closer collaboration between Provad and giosg. "Our long-standing partnership gains more depth because of the customer service environment we provide and our machine learning AI. Sure, our system can be integrated into other environments, but giosg is the best on the market and we strongly recommend them as a chat partner, " said Korpaeus.
Giosg's Partner Manager Teemu Hirvonen believes that there are two key uniting factors in the collaboration between Provad and Giosg - excellent customer service and a sales-focused service:
"Provad's expertise in communication automation and customer service development, as well as our specialisation in sales-focused chat solutions can be seen by customers as one seamless service. After years of working together, it's a pleasure to take our collaboration further with Provad by providing customers with a user-friendly service channel and businesses with a modern way of selling. Combining Provad's Lotta AI and the knowledge of online visitor behaviour through machine learning enables efficient customer service and better customer experience."
If you're interested in chatbots to boost your business, ask us on chat or get in touch by phone!
Contact details:
Esa Reilio, Head of RPA, Provad, +358 40 502 6762
Teemu Hirvonen, Partner Manager, Giosg, +358 50 367 7878