Do you want a quick hack to increase your conversion rates? There might not be one, but there are some simple steps to improve your E-commerce CTR.
For e-commerce businesses, conversion rates show whether a company is thriving or struggling. Your conversion rate measures how many visitors to your website take the desired action, and, for most e-commerce businesses, that action drives sales. Converting prospects into buyers is the final goal. Conversion rates also help predict if your company will survive and grow in the long run.
For these reasons, crafting the right strategy is critical to ensure that people on your website buy from you.
It would be best if you tied every operational aspect of your business to meet your goals.
And we're here to help. This blog post will show you how to develop an impactful eCommerce conversion-rate strategy.
7 Steps to building a strategy to boost eCommerce conversion rates
Here is what we are going to cover in the article
Start With Your Goals
Identify Your Target Audience
Define Your Key Metrics
Link Your Metrics To Your Conversion Strategies
Optimize Your Website Design
Focus And Optimize Your Product Landing Pages
Use A/B Testing to Refine Your Strategies
This post will guide you through a practical step-by-step process to help you boost conversions and meet your goals. Later on, we will discuss how giosg can help you achieve your goals.
Start with your goals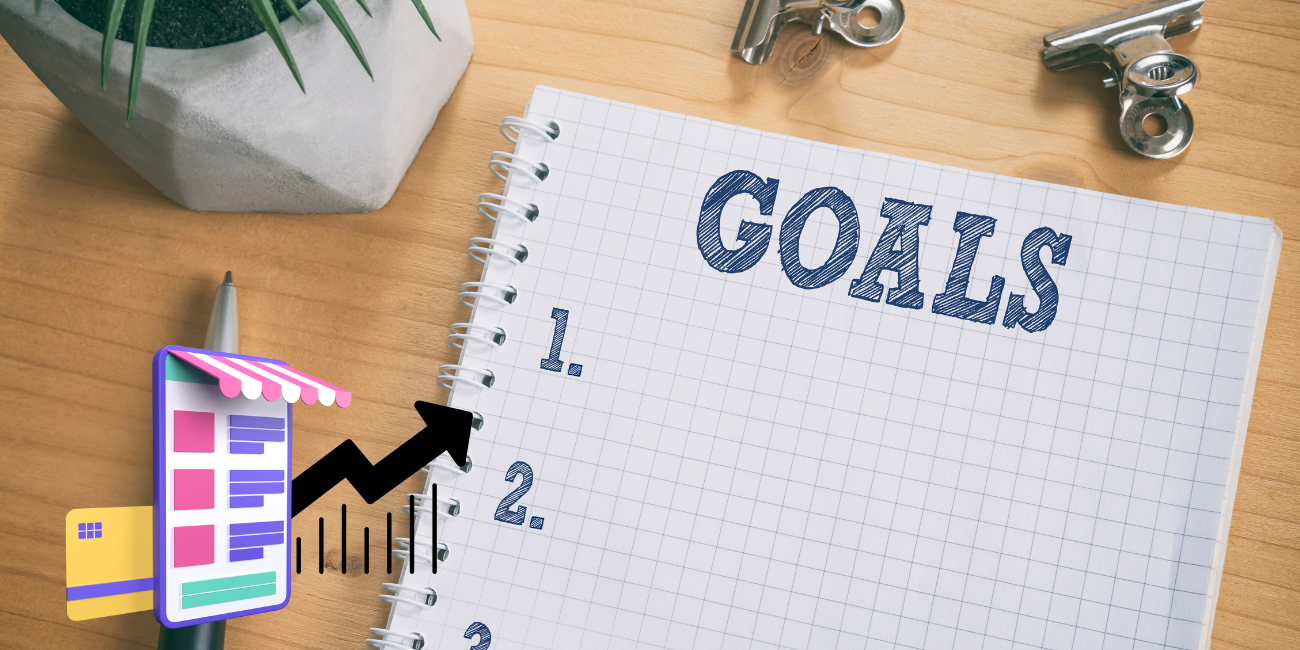 Knowing what you want to achieve with your e-commerce conversion rate strategy is the first step to ensuring you see the desired results. Defining your goals is essential for clarity, focus, and direction.
Start with broad goals. Examples of this include becoming the number one furniture e-retailer in your location or transforming patients' lives with better healthcare products. Such large and overarching goals will influence everything from your branding decisions to marketing campaigns.
However, you want to be more specific regarding practical e-commerce business goals.
Specific goals can go like this:
Increase sales conversion rate by 20%

Reduce cart abandonment rate by 5%

Double the average order value during the holiday season, and so on.
These are just a few examples of what specific goals will look like. Starting with the right goals will make your overall strategy more cohesive and drive the desired results.
Identify your target audience
Researching your audience is foundational in constructing an effective E-commerce conversion-rate strategy.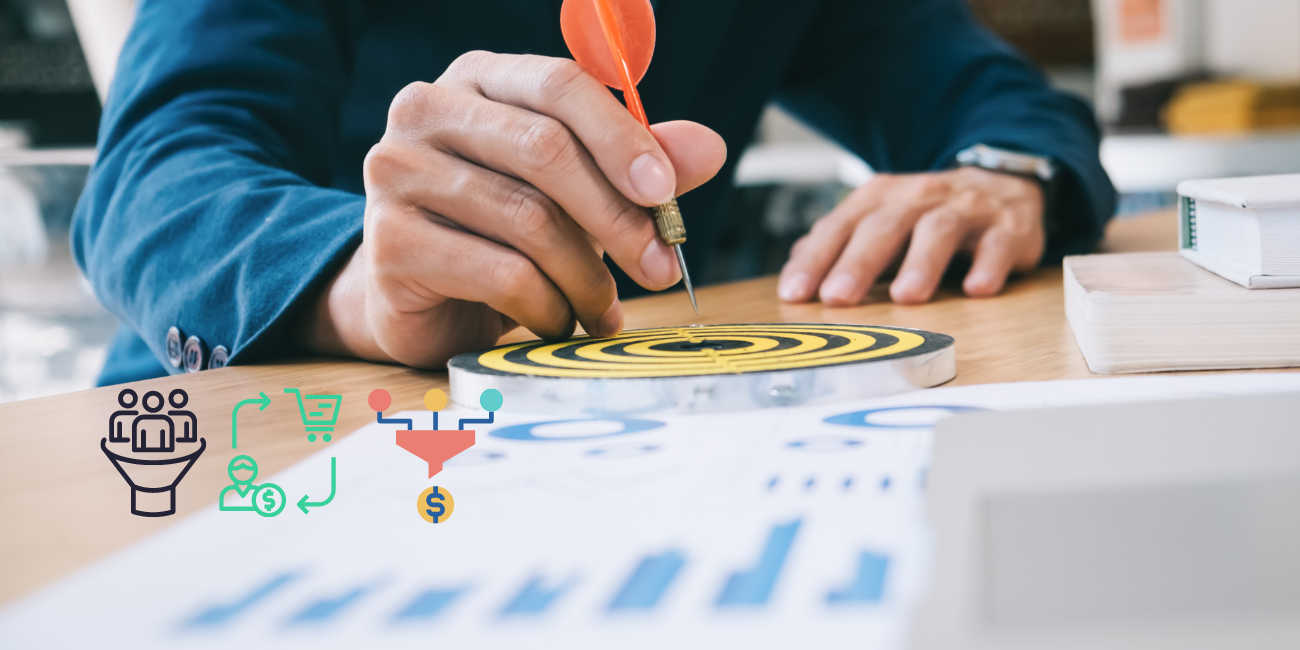 Try to figure out who they are, like
What age range they fall into

What location they're in

What their interests and preferences may be, and so on
But how do you find out about your target audience?
You can get direct data from your Google Analytics and ad campaign results if you run any. And you can also conduct surveys of your audience and look at reviews and social media conversations.
Let the data you collect help you create detailed customer profiles. These profiles or buyer personas should encompass their interests and preferences, allowing you to create targeted campaigns.
For instance, if you know that your target audience is parental figures for young children, then you could focus on the message of helping them with their busy lives.
Or, if you're targeting business professionals, you could create campaigns that use a friendly tone and speak to their lifestyles.
As you learn more about your target audience, you'll offer greater personalization and see better results for your e-Commerce business.
Having the right target audience in mind can help you create triggers in your website with Giogs software to capture the potential customer at the right time with the right information.
Define your key metrics
Defining your metrics is crucial because it translates your overarching goals into something defined and measurable.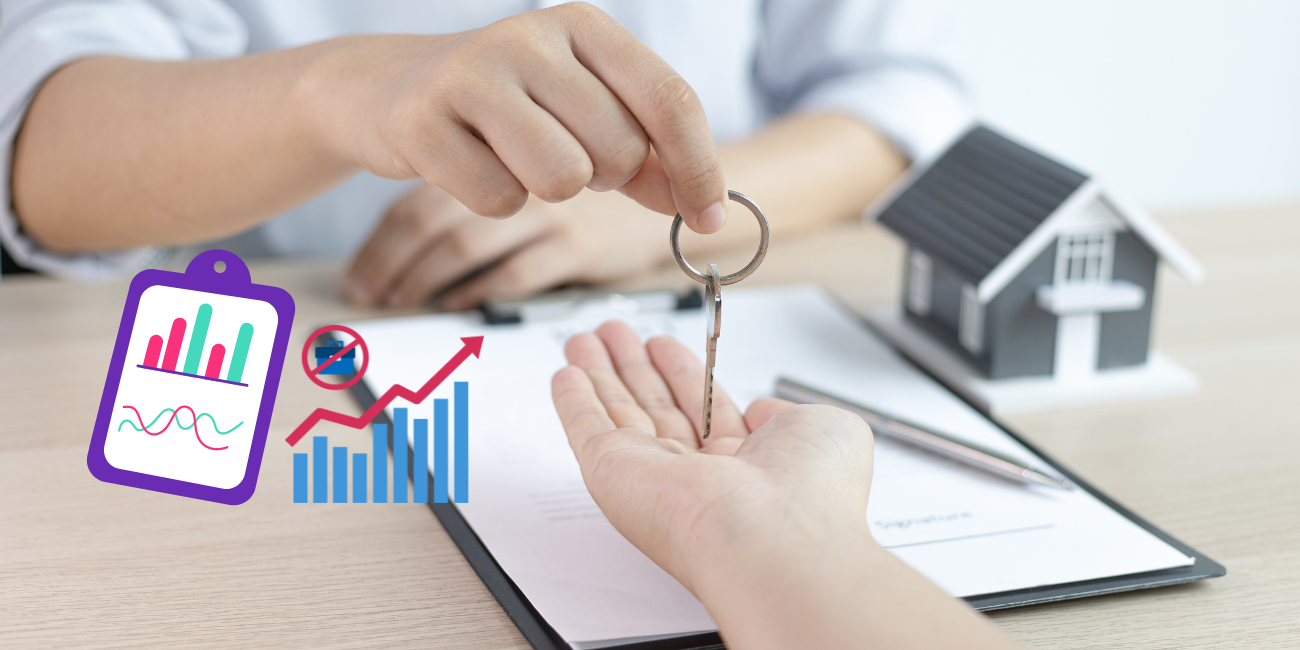 What should your key metrics be? Here are some main ones:
Sales conversion rate:

What percentage of visitors on your site buy from you.

CTA Conversions:

Track the number of conversions from your call-to-action buttons.

Time On Site:

How long are people spending on your website?

Unique and Returning Visitors:

Monitor how many amazing and returning visitors your website gets.

Engagement Rate

: Track the length of time people spend on your website. This could include how much of a post they read or whether they click on buttons, fill in forms, etc.

The average order value

is the average amount customers spend in one transaction.

Customer lifetime value

measures how much revenue your customers bring in over a lifetime.
These are just a few key metrics you should keep track of to ensure effective conversion-rate optimization.
Based on your audience and industry, you'll find some more critical than others.
For example, if you're selling a single consumer product, you might focus on sales conversions alone. But suppose you offer multiple products that belong to tiers. In that case, tracking how much a customer spends over a lifetime is useful.
Ask yourself if your metrics and KPIs fit your overall company goals. Also, do they make sense when you look at your audience?
Understanding the right metrics will help track if your e-Commerce site and marketing campaigns are working correctly.
Link your metrics to your conversion strategies
At this stage, you're ready to take action.
It's time to match your marketing campaigns and other activities to actual conversions. In other words, this is where you plan your e-Commerce conversion strategies and link them to real actions.
Let's take an example.
Do you want to build brand awareness for your e-Commerce site? How about tracking the number of returning visitors to your website?
Or the number of mentions your brand gets on social media? These metrics can serve as proxies to show that brand awareness is growing.
Want to drive more sales? Create ad campaigns and highly-optimized landing pages. And then look at your sales numbers.
Tweak every aspect of this campaign to improve results. Another way to boost sales is also to bring back users who abandoned their carts. Send them an email with a discount for the product in the carts.
You can track if they opened your email, clicked on your links, and bought the product. This will help you increase sales rates and reduce cart abandonment.
In essence, you're linking metrics and activities with your overall goals. This is the key part of your conversion optimization strategy.
The following sections will focus on the remaining steps to help you take action, measure, and improve your efforts.
Optimize your website design
Get into the nitty-gritty of the design of your website. It is essential for higher sales and a better brand image.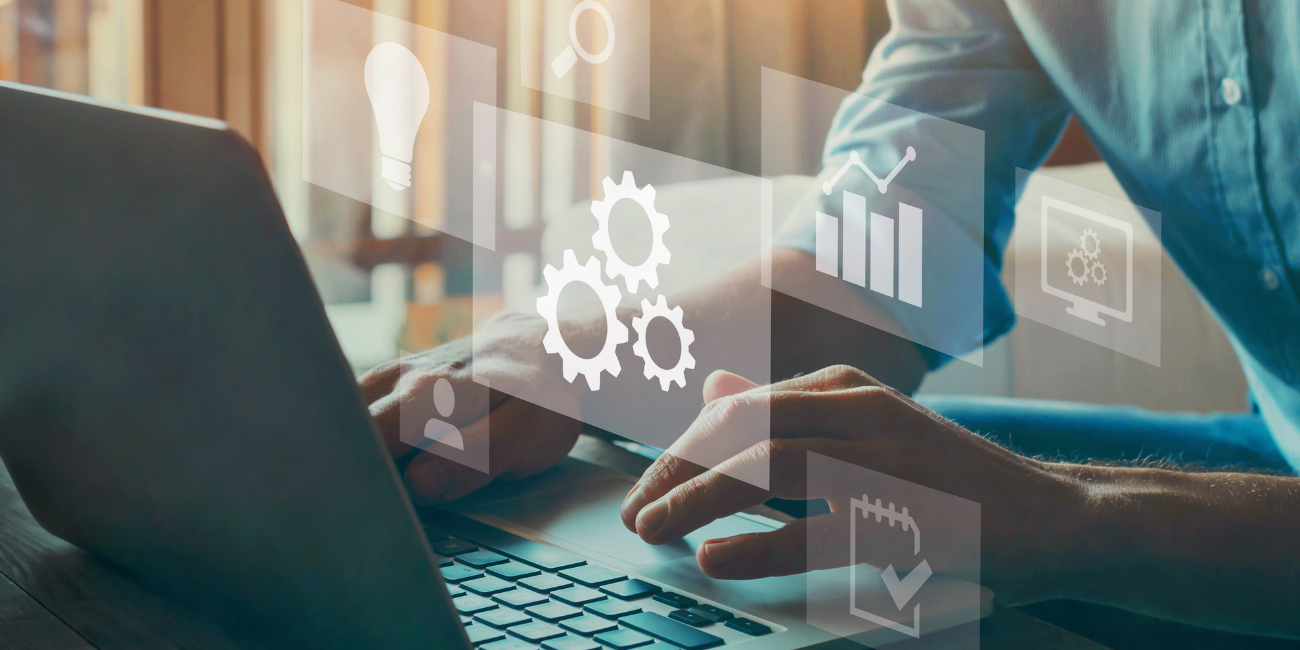 Look at everything from the design to the copy, and ask yourself: is it attractive? Does it compel users to take action? Can it be better?
The bottom line is if your website is up to par, conversions will only happen if you are up to par.
Website optimization is the first and most crucial step in any successful e-commerce conversion-rate strategy. Some steps you can follow to optimize your website are :
Hire a UX designer and writer and get

top UX writing tools

to optimize the design.

Work with talented copywriters and UX writers to optimize writing.

Make sure the website is mobile-responsive.

Add Google Analytics and Tag Manager to understand how people behave on your site. Use this information to improve the design.

It is essential to have the right forms to capture leads. Giosg has been optimizing

Giosg form-builder

to help you optimize your web page fast and easily.
Such activities are critical to ensure that people don't leave your site as soon as they arrive. Improving your site experience is also essential to ensure that your buyer doesn't deal with any issues when they make a purchase.
This is one of those steps where you can't measure precisely how taking such efforts impacts your conversions. But it's inevitable that not optimizing your site is why people aren't taking action like subscribing, buying, or engaging with your brand.
So, ensure that part of your e-Commerce optimization strategy is optimizing your entire site to create the best effect.
Focus and optimize your product landing pages
If you're using ads to drive traffic to your site, your product landing pages need to convert.
You need to use the best marketing tactics and landing page optimization techniques to boost sales.
Here's how:
Create urgency with your offer
Creating urgency on your landing page is a great way to drive sales and boost conversions. To give visitors the motivation they need, try offering an unbeatable deal that will only be available for a limited time.
This will set the stage for them to act now rather than later.
Don't forget to make it an enticing offer and keep the language warm, friendly, and encouraging – your customers will appreciate it!
Keep in mind that people are far more likely to buy when there's a sense of urgency involved, so try using strategies like countdown timers or limited-time offers to get people excited about taking advantage of what you offer.
Keep customer reviews visible
The importance of showcasing positive reviews on landing pages can't be overlooked.
User-generated content can make a tremendous difference, from creating credibility to building an emotional connection with customers.
And while excellent content will help drive conversions, featuring reviews is integral to the conversion rate optimization process.
Customers today depend heavily on online reviews to make their decisions - and critical rating systems like star ratings allow customers to make informed decisions quickly.
So, if you want higher sales conversions, show off your good customer feedback and increase trust by displaying ratings prominently on your landing pages. It's a great way to start engaging with potential customers.
Make the checkout process easy
Shopping online is all about convenience and ease for the customer.
To ensure conversions are rising, smoothing out the checkout process should be your priority.
Make sure popular payment methods are available so customers don't feel like they need to jump through hoops to buy.
Offering a guest checkout option can also reduce friction, while only asking for relevant details helps customers complete their purchases quickly.
When a customer has reached the point where they've taken out their card to buy something, nothing on your website should impede their progress.
So, use sound and reputable payment gateways and make sure your dev team prioritizes your payment process. This ensures that your sales happen seamlessly.
Many other key ways to get your product landing page to work. And these tips apply to your standard website pages too. Check them out:
Add calls to action

Showcase benefits, not features

Stack offers to create a value bundle

Showcase testimonials

Use an options popup form to get users to subscribe to your newsletter so you can connect with them later.
Giosg offers many shopping cart features that can help you secure that conversion and even do upsells on the go based on live insight and customer decisions.
The product landing page should be designed to spark interest in your products and services and encourage people to take the desired action.
Use A/B testing to refine your strategies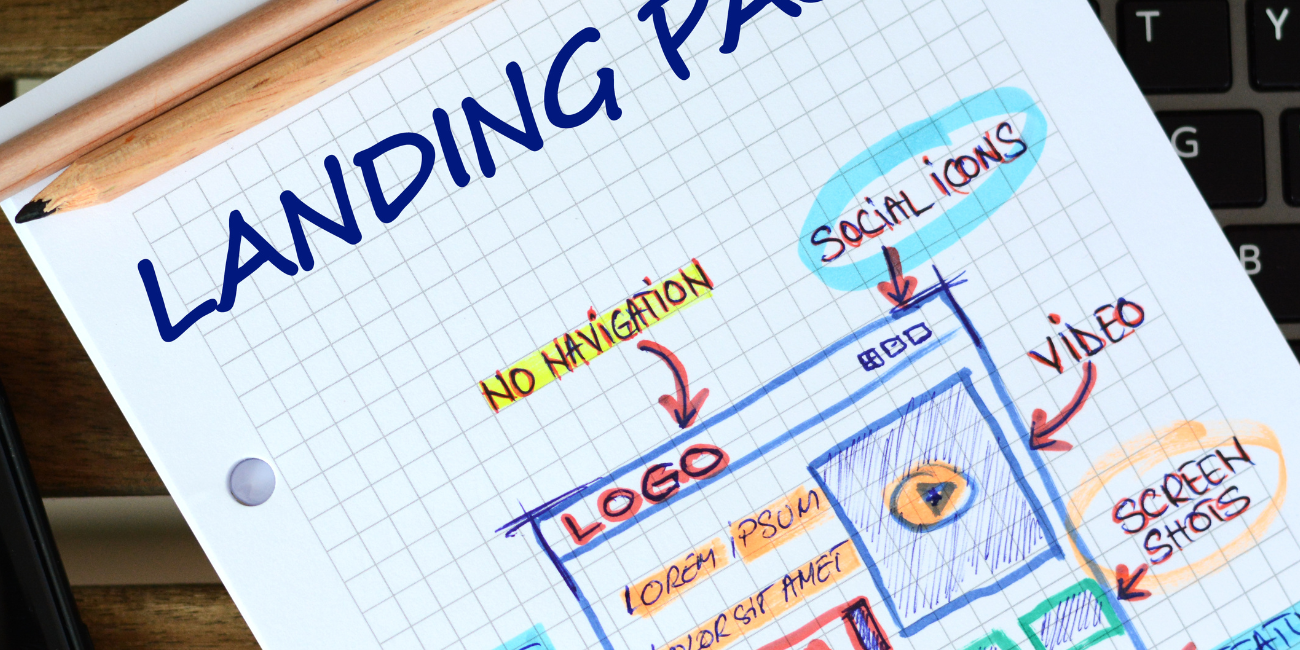 A/B testing is an essential part of any e-Commerce optimization strategy. It's a great way to maximize conversion rates and ensure you get the most out of your optimization efforts.
A/B testing allows you to compare two versions of a page (A and B) to determine which performs best.
This process involves creating multiple page versions - split testing them to see which performs best - and refining the winning version until you have an optimized page that works best for your customers.
Test the following elements in your e-Commerce site and on your ad campaigns:
Title or headline

Call to action copy

Images

Layout and design

Page flow and so on
By testing various elements on your page, you can pinpoint the changes that have the most significant impact on conversion rates.
You'll need tools like Google Optimize or Visual Website Optimizer to do A/B testing properly.
These tools will help you determine which changes work best and give you the edge regarding increasing conversions.
By fine-tuning your product landing pages with A/B testing, you can maximize your campaigns' effectiveness and optimize your conversion rates.
How can giosg help you increase your conversion rate strategy?
Once your strategy is defined, GiosG got you covered. How do you say?
Guide your potential customers to the correct pages: If you want to make sure your customers can find the right products, services, or information for their needs quickly and easily, it's essential to ensure that you guide them in the right direction. GiosG AI has been designed to create optimal funnels depending on your products and customer needs.
Offer AI or live assistance:
With Giosg's machine learning software, users can benefit from AI-assisted and human-assisted interactions. The platform uses AI technology to understand and respond to customers quickly and accurately to provide the best customer service experience and maximize your conversion.
Improve your up-selling:
GiosG offers powerful upsell and cross-sell capabilities enabling businesses to maximize customer engagement and drive sales. By leveraging the software's shopping cart insights, organizations can create personalized offers for shoppers at purchase, ensuring customers can access the best possible deals.
Capture more emails, and create a community:
How can Giosg help you create a community by getting more emails? Giosg can help you create a community by making capturing and storing customer emails easier and segmenting them into lists based on interests. Additionally, Giosg's AI-powered automation capabilities make it easy to design email campaigns and send automated messages based on user behaviour.
Just conviving a few of these features can:
Increase your conversion

Increase your CTR

Increase your Order value
Back to you
E-commerce conversion rate optimization is a vital part of any successful business. You'll have to understand the factors that drive conversions and put the right strategies and tactics in place.
Keep in mind that it takes more than one tactic to increase your conversion rate. But with a little effort and creativity, you can create an effective e-commerce conversion-rate strategy tailored to your business's needs.