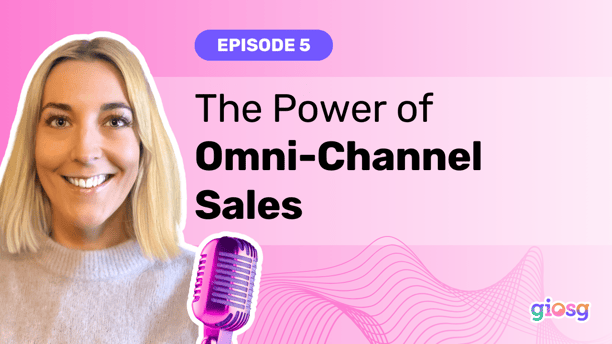 October 26, 2023. Giosg, the leading tech company that combines interactive website content such as chat, AI, live shopping, pop-ups and interactive elements in one platform, can today announce the release of a new episode in an interview with Elin Melin Lundström, Head of E-Commerce at the telecom giant Telia.

The podcast entitled 'Digital Customer Experience Podcast' goes deep into topics of conversation in the changing world of digital customer experiences in key industries and a diverse set of guests. From board members to marketing managers, CEOs to dedicated customer experience professionals in the telecom, automotive and pharmaceutical industries.
"Each episode offers a unique perspective where leaders from world-renowned companies share their insights, challenges and success stories, highlighting how companies today are shaping tomorrow's digital journeys. Whether you're a decision maker looking to strengthen your strategy or someone passionate about the customer journey – this podcast is your source for the most unique tips from the sharpest executives in the industry," comments Mark Weijers, Marketing Director at giosg.
In today's episode that is newly released, it is giosg's Content Marketing Manager Daniel Paul who interviews Elin Melin Lundström, Head of E-Commerce at Telia. Elin has been named one of the female leaders of the future in 2022/2023 by ledarna.se. With her solid experience from work in New York, USA, which then continued in the telecom industry where she worked for almost ten years most recently Telenor and now Telia, Elin has been involved in a number of different areas such as digitization, E-commerce, sales and building teams.
Today, the episode where Elin shares her unique tips for giosg's podcast listeners is launched. The Digital Customer Experience Podcast is available to listen to via Giosg.com (incl. video), Spotify, Gaana, Amazon Music, and Google podcasts.

Press contact giosg
Sofia Correnti, PR & Communications Manager
sofia.correnti@hotmail.com
+46708 45 23 09