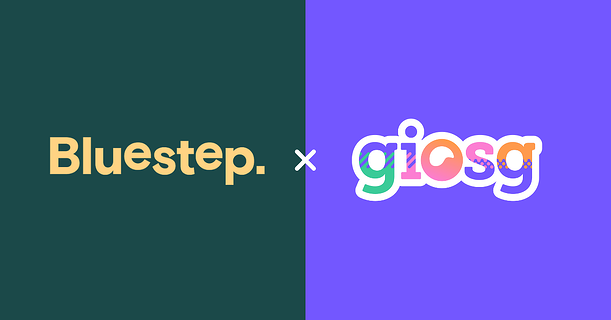 April 25, 2023. Giosg, the leading tech and software company that combines live chat, bots, conversational AI, and interactive website content, announces that they have initiated a collaboration with Bluestep Bank's Finnish branch. Bluestep Bank is the market-leading specialist mortgage bank in the Nordic region.
The collaboration between Giosg and Bluestep Bank aims to improve the online service for Bluestep Bank's customers and website visitors. With Giosg's live chat, Bluestep Bank can authenticate its customers with online bank user identifiers, which both facilitate and streamlines the entire online banking process. It is of the highest priority for a finance business like Bluestep Bank to protect the integrity and security of customers online.
Online bank user identifiers like Signicat, are a highly secure solution that meets data security requirements, and Giosg is determined to continue providing the highest level of security when handling customer data.
In addition to live chat, Bluestep Bank's Finnish branch has gone live with targeted elements that make it easier than ever for website visitors to find relevant information online. This makes both the customer journey and customer experience even smoother, without compromising on security.
"We are thrilled to start our collaboration with Bluestep Bank in Finland and help them achieve their goals. With our help, they will be able to enhance their user experience in a secure manner, not just in Finland but in the Nordic region. Bluestep Bank in Finland and across the Nordics both have great and knowledgeable teams and we are eager to work with them.", comments Chris Lelo de Larrea Gaudiano, Customer Engagement Manager at Giosg.

"The collaboration with Giosg marks another step for us at Bluestep Bank's Finnish branch towards streamlining our customer journey online, in all the Nordic countries. With Giosg, we can now offer our customers the best service possible in a safe online environment through our website. And without changing channels, we can now answer our customers' questions about our products and solutions in mortgages. The collaboration will result in a more accessible and safer journey for our customers.", comments Nanni Kuparinen, Head of Business Development at Bluestep Bank's Finnish branch Finland.
About Giosg
Giosg combines live chat, chatbots, AI, and interactive content in one platform to help companies connect with their customers to grow within marketing, customer satisfaction and sales. Since 2011, our goal has been to redefine the interaction between organizations and people in the digital world. Today, Giosg has more than 1,200 customers worldwide in banking & finance, e-commerce, life sciences, healthcare, automotive, and real estate.
About Bluestep
Bluestep Bank is a leading challenger in the mortgage market in the Nordic region and a modern alternative to traditional banks. Bluestep Bank has operations in Sweden, Norway and Finland and also offers capital release credits through 60plusbanken in Sweden. Since 2005, we have worked for increased financial inclusion for tens of thousands of people by entering the housing market and making it possible to take control of their finances. Bluestep Bank AB (publ) is under the supervision of the Swedish Financial Services Authority - Finansinspektionen. For more information, visit: www.bluestepbank.com and https://www.60plusbanken.se/
Press contact Giosg
Sofia Correnti
PR & Communications Manager
sofia.correnti@giosg.com
+46708 452 309
Press contact Bluestep Bank's Finnish Branch
Nanni Kuparinen
Head of Business Development
nanni.kuparinen@bluestep.fi
+358 44 349 2418