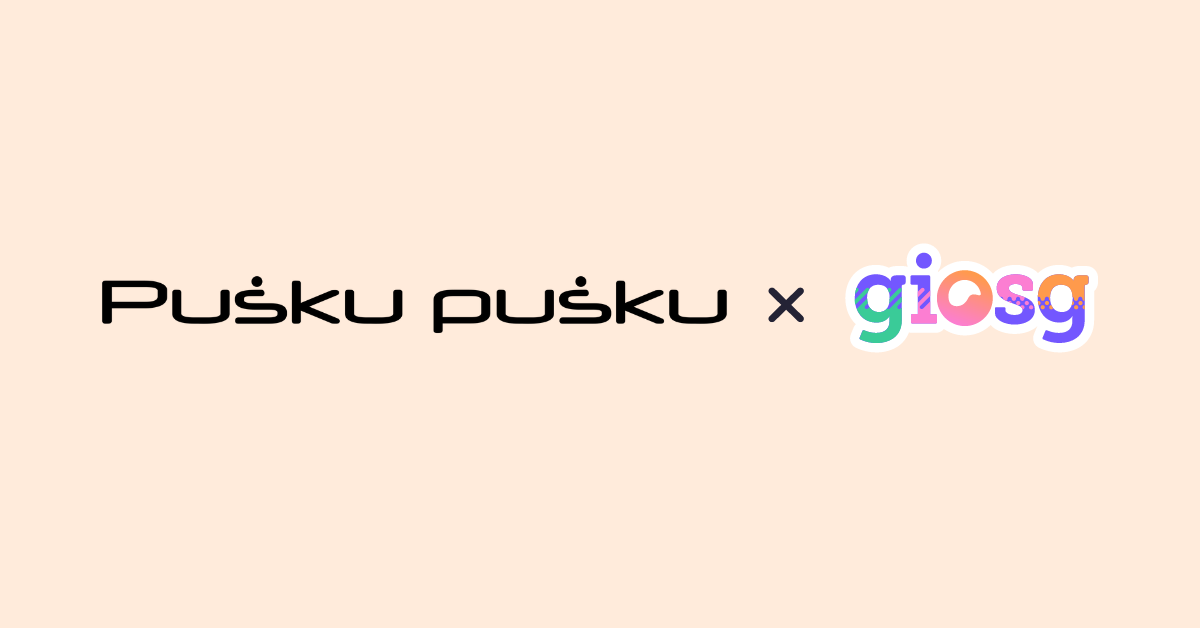 April 27th, 2023. Giosg, the leading tech and software company combining interactive website content such as video elements, live shopping, conversational AI and live chat, can announce today that they have entered into a partnership with Pusku pusku, the company that sells bean bags online.
Pusku pusku is an innovative company that has niched itself in seating furniture. On their website, you can find a variety of bean bags, colors, and material options. With over 1,500 different bean bags in stock, it can be difficult for an online visitor to find the right product, with Giosg's product recommendation feature, the goal is to make it easier for Pusku pusku's visitors to find what they are looking for.
Pusku pusku Sweden has one physical store, but the majority of its sales take place online. The most frequently asked questions by their website visitors were questions about fabric selection; something that created uncertainty before purchase. Now the company has gone live with a product recommendation quiz on the page of their best-selling product – bean bags.
The quiz helps visitors with selecting the right fabric for their desired products according to their needs, for example, whether the bean bag is intended for indoor or outdoor use. This can help reduce the risk of visitors abandoning their shopping carts and increase conversion rates.
"Giosg enables us to increase online sales by guiding our website visitors to the right products. We noticed that there was some confusion about the choice of fabric for our bean bags, which the newly launched interaction can help us with. The goal is that the quiz will ensure that more visitors find the right answer and become customers," says Thomas Gertus, Company Owner, Pusku puksu Sweden.
"We are pleased that Pusku Pusku has implemented our product recommendation feature to drive online conversions and guide visitors to the right products. What's even more exciting is that we are already seeing how the interaction drives sales, as the quiz has resulted in several purchases for Pusku Pusku's online store," comments Filip Wallman, Sales Development Representative, Giosg.

About Giosg
Giosg is a real-time platform that maximizes sales and marketing by creating an online physical experience. We help retailers worldwide provide proactive engagement and personalized interactions that create value. With tools that capture the exemplary visitors at the right time, and with a platform filled with interactions such as; video elements, live shopping, questionnaires, banners, live chat, and AI chat, businesses can interact with the most relevant customers 24/7 – bringing their online store to life.
About Pusku pusku
Pusku pusku is the company that offers a selection of more than 1,500 different beanbags created for modern people who seek new design ideas and uniqueness in every detail. The company aims to help people realize that you don't necessarily need major changes or investments to be happy. With a wide range of materials and colors and a variety of seating furniture to go with it, the products are a hit for even the most discerning style experts. Pusku pusku was founded in 2008 and is a Lithuanian company that nowadays operates in Sweden, Norway, Latvia, Estonia, Germany, Finland, and Spain.
Press contact Giosg
Sofia Correnti
PR & Communications Manager
sofia.correnti@giosg.com
+46708 452 309
Press contact TG Möbler ab
Tomas Gertus
Company Owner
info@puskupusku.se
+46 722 629 903