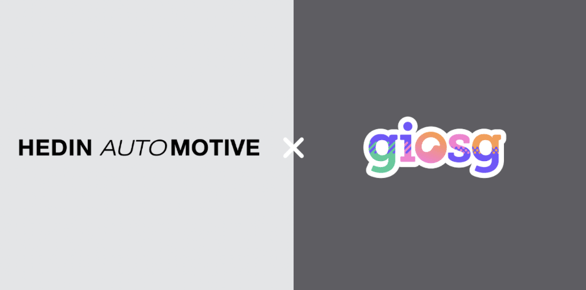 April 11th, 2023. Giosg, the leading tech and software company that combines live chat, bots, video, conversational AI and interactive website content announces that they have launched a collaboration with Hedin Automotive in Finland, the leading marketplace for vehicles and services with 9 established car brands.
The initiative between Hedin Automotive Finland and the software provider Giosg aims to improve the customer journey online by creating better user experiences on their website, reduce response time for incoming leads and increase digital sales.
By using chatbot, their customer service team can work more efficiently, and handle the most frequently asked questions even before a chat conversation takes place. With the bot, they can easily address the most common questions about: new cars, used cars, aftersales booking maintenance, and customer service.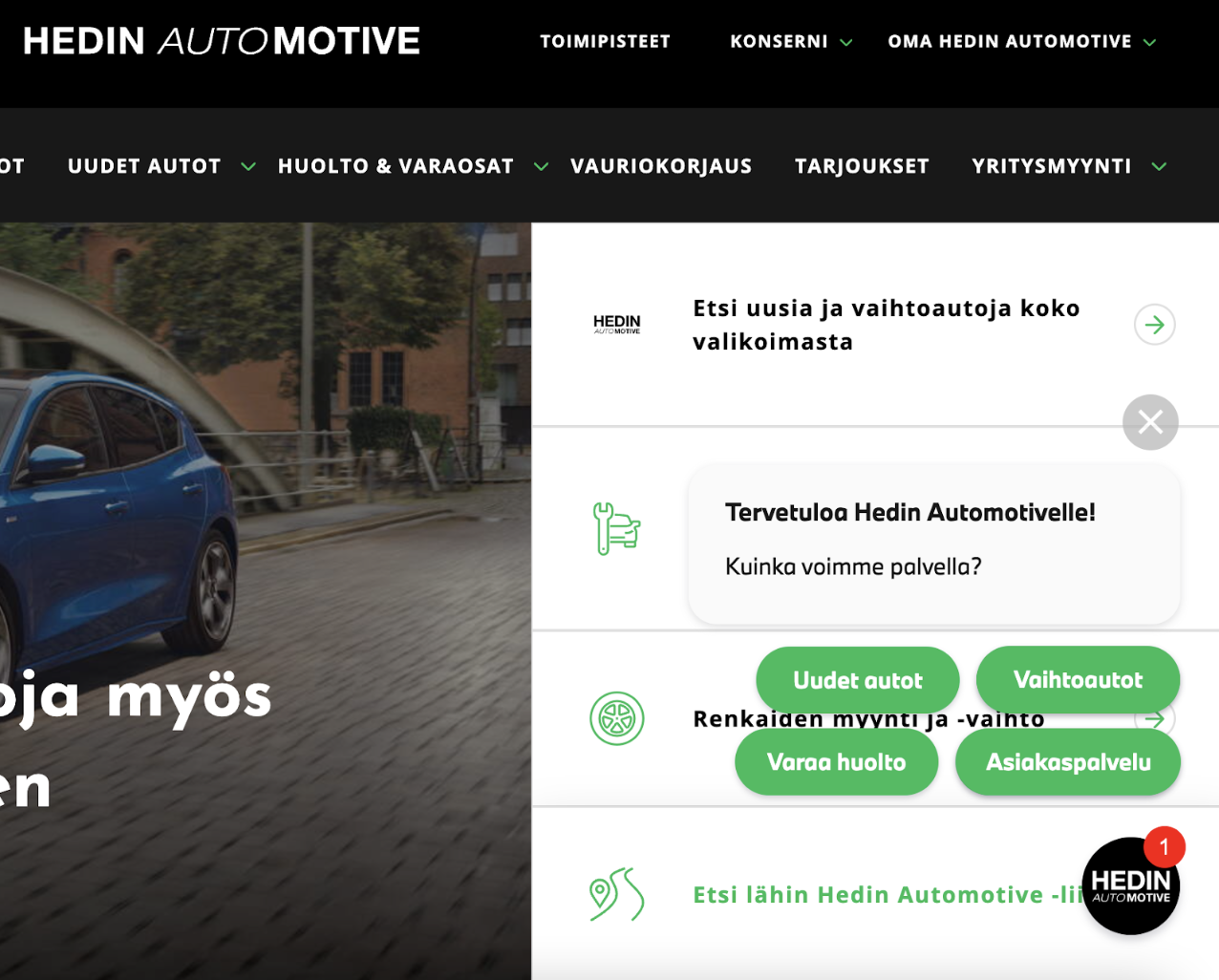 The automotive industry is slowly but surely moving towards more digitized working methods and services. The aim is to boost customer satisfaction, as well as respond to incoming leads fast through a user-friendly tool that increases the quality and amount of leads. The sales representatives at Hedin Automotive in Finland are now actively using the chat for incoming questions and sales related matters.
"We have been satisfied since the start with Giosg, both in regards to the product and their CE team. Giosg's chatbot and live chat is a very user-friendly product, both for our customers, website visitors and our team. It has been extremely important for us to have added such services to our website – to achieve the best kind of support but also UX experience. We look forward to expanding and improving our cooperation with Giosg in the long term," comments Jori Andberg, Business Director at Hedin Automotive Oy.
"We are very happy about our cooperation with Hedin Automotive Oy. The partnership has worked out great from the beginning with the teams involved, and we are happy to contribute to a better customer experience overall. With Giosg chat on their website, our goal is to increase their customer satisfaction through flexible tools, as well as create a better overall experience on the website." Adds Kalle Mäkelä, Country Director at Giosg.

About Giosg
Giosg combines live chat, chatbots, AI, and interactive content in one platform to help companies connect with their customers to grow customer satisfaction and sales. Since 2011, our goal has been to redefine the interaction between organizations and people in the digital world. Today, Giosg has more than 1,200 customers worldwide, especially in e-commerce, as well as in the healthcare, car sales, real estate and financial sectors. For more information visit www.giosg.com

About Hedin Automotive
Hedin Automotive Oy is part of Hedin Mobility Group. In Finland its subsidiaries, Hedin Automotive Finland Oy and Bavaria Finland Oy, sell yearly approx 25,000 vehicles and execute more than 200,000 throughputs in aftersales. The company represents nine car brands: BMW, Ford, INEOS Grenadier, Mazda, MINI, Nissan, Opel, ŠKODA and Subaru. Hedin Automotive has 19 outlets and 2 body shops in 15 cities. All sales and after sales professionals offer specialist knowledge of their products and reliable customer service in sales, service and spare parts. www.hedinautomotive.fi/
Press contact Giosg
Sofia Correnti
PR & Communications Manager
sofia.correnti@giosg.com
+46708 452 309

Press contact Hedin Automotive Finland
Jori Andberg
Business Director, CX
jori.andberg@hedinautomotive.fi