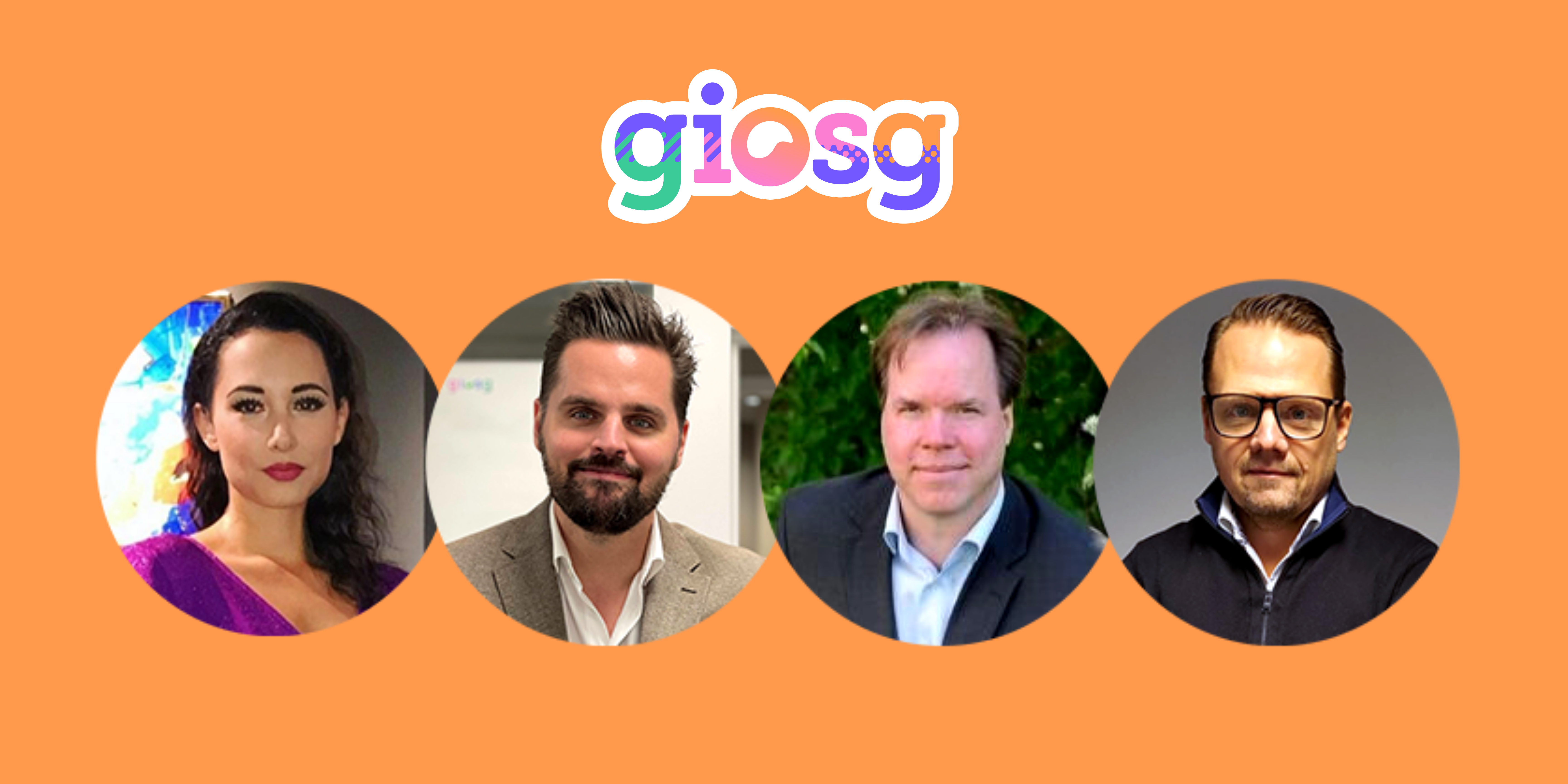 The leading tech and software company giosg that combines live chat, chatbots, AI and interactive content in one platform, can today announce that they are expanding on the Swedish market.
In 2022, they will further strengthen their position in the Nordic region with four new recruitments to their sales and marketing department.
The background to the recruitments is the increased focus the company has on the Swedish market in the coming years. It is a new marketing manager and three senior sales experts who will have key roles joining the Swedish sales team. Giosg welcomes Sofia Correnti, Jonas Willner, Lars Svensson and Magnus Lundberg, who all have backgrounds in tech and start-up.
Sofia most recently came from a position as marketing manager at the IT company Iptor and before that Aller Media. Jonas has previously had responsible roles within sales at companies such as; Arkadin (NTT), Yaytrade and iZafe, among others. Lars and Magnus have over 20 years of experience in executive sales and marketing roles in B2C and B2B, both in the Swedish market and globally. They also run the consulting company Business Focus Svenska AB.
"We are very happy about these recruitments and that they have chosen to start working with us at giosg in Sweden! With their experiences and backgrounds, we will reach new heights together. We are growing and have created a solid base, now we will increase growth further more and challenge our competitors ", comments John Goliats, Country Director at giosg.
Giosg is a market leader in Finland. In 2022, they plan to launch Live Video Shopping solutions built on live video, live chat and interactive elements - with pilot customers already testing the new service. Live Commerce, the phenomenon and trend that started in China and then established in the rest of Asia and the US, is now growing rapidly on the Scandinavian market as well. The goal for giosg is to help customers increase their sales with the same personal shopping experience digitally.


About giosg
Giosg is a Sales Acceleration Platform that combines live chat, chatbots, AI, and interactive content to help companies build engaging online experiences that turn into sales — fast. We want to reimagine, redefine and revalue the interaction between organisations and people in the digital world. Today, over 1200 companies worldwide in retail, automotive and real estate, among others, have joined us in our quest.
For more information, visit: www.giosg.com
Press contact
Sofia Correnti
PR & Communications Manager, Giosg
sofia.correnti@giosg.com
+46708 452 309
Click here to read the press release in Swedish.