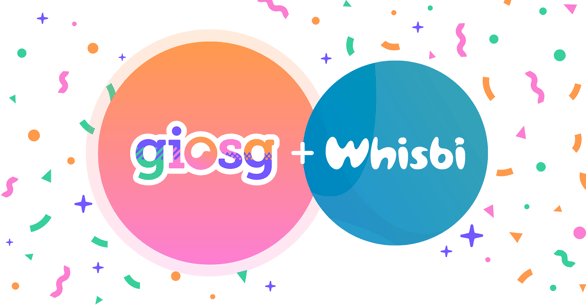 April 18th, 2023. Giosg, the Finnish leading SaaS business with interactive website solutions and offices in Finland, Sweden and the UK, can today announce that they have acquired Whisbi, the Spanish live shopping supplier for enterprises with offices in Spain and the United States.
The initiative marks a big step towards continued growth and expansion. The acquisition includes Whisbi and the subsidiary in the US. Whisbi is a video-first inbound marketing & sales platform-leader, with a customer portfolio of world leading brands and solutions designed to help their customers improve the quality of online leads, revenue and online customer experience.
Whisbi's solutions target businesses within the Telco and Automotive industries, as well as Retail, Consumer Electronics, E-commerce, and Banking & Insurance. The company's technology is solving digital transformation challenges with multichannel solutions for enterprises with products within live shopping like; one-to-one video calls and one-to-many live stream. Whisbi's patented solutions create unique customer experiences that combines the best parts of traditional and modern technology.
Whisbi and Giosg will initially drive growth in their existing markets and then leverage a combined geographic footprint and sales channels to roll-out their solutions even wider globally.
Furthermore, Whisbi will benefit from the additional investment and resources, as well as Giosg's expertise and experience in the development of SaaS-technology. The joint base of 100 employees along with years of expertise in digital sales and engagement technologies, as well as shared expertise from across industries, will strengthen the joint business position and deliver consistently best-in-class technology.
Dana Grădinaru, Head of Customer Success at Whisbi, said "We are extremely excited to be joining Giosg and setting out on a new phase of growth and evolution. I firmly believe this is the best move for our people and our customers. We have found the ideal partner sharing exactly the same values – especially the most important ones, which are the customer experience focus and developing great tech together."
Ville Rissanen, CEO & Founder, Giosg, comments: "I'd like to welcome all of the Whisbi customers and employees to Giosg. The future together is looking bright. We find that with Giosg's and Whisbi's strong product and customer portfolios, we will be able to improve our current solutions even more in order to deliver better performance for our customers. In the world of live shopping, our joint solutions will support our customers, cover wider areas, provide a stronger foundation, and a greater overview."
About Giosg
Giosg provides a platform for marketing, sales and customer engagement. The platform offers features such as live chat, chatbots and interactive content with targeted messaging to help businesses communicate with their customers in real-time and provide personalised support. The company's solutions can be integrated with various customer relationship management (CRM) systems and are designed to help businesses increase customer satisfaction and drive sales. Additionally, the platform offers analytics and reporting capabilities to help businesses track their performance and optimise their customer engagement strategies. Since its foundation in 2011, the company's goal has been to redefine the interaction between organisations and people in the digital world. Today, Giosg has more than 1,200 customers worldwide in e-commerce, life sciences, healthcare, automotive, real estate and financial sectors. For more information, visit www.giosg.com.
About Whisbi
Whisbi's Platform for Live Shopping helps brands maximise website value and convert more web visitors into customers by engaging & guiding them at every step of the customer journey. Our platform combines live video, chat, voice, web/content sharing, and chatbot. We are transforming Digital Sales & Marketing through differentiating online customer experiences that improves Live Shopping and increases sales conversion. Whisbi has been shortening sales cycles for large enterprises for over ten years, by delivering Live Shopping solutions that engage customers in the exact moment a sales decision occurs. Read more at www.whisbi.com.
For press inquiries, please contact
Sofia Correnti
PR & Communications Manager
sofia.correnti@giosg.com
+46708 452 309