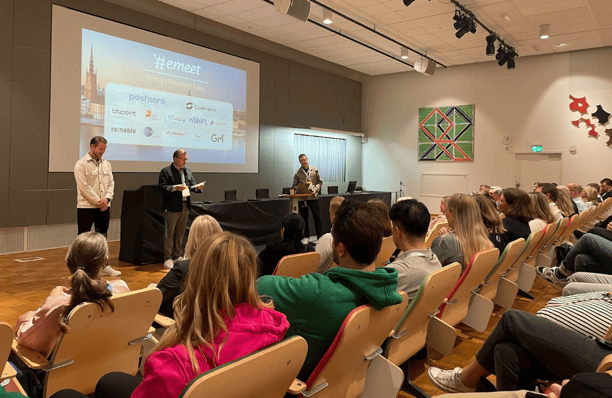 May 10th, 2023. This article summarizes the hottest insights discussed during this year's edition of Emeet, organized by Giosg's partners Ehandel.se. We summarize the panel debate by industry leaders from Åhlén's, Apotea, Postnord, etc. The participants were from companies such as; Kicks, Xlash, Elcykelkompaniet, Johnells, Amazon, House of Dagmar, etc. The red thread during the event was the theme itself; "Super optimize your e-commerce".
Read on to find out what's hot in the e-commerce industry right now, and how you can position yourself at the forefront.
The day started with a welcome speech by the organizers with several short pitches on stage, a good start to get an idea of ​​who was on-site. Then it was time for sessions by sponsors and partners, and first among more breakout rooms was Giosg's session, where our theme was "How you can maximize results, profitability, and engagement with existing resources."
Tips on how you can maximize results, profitability & visitor engagement with existing resources
A number of tips were highlighted on the subject, including how to establish effective first-line support, build smart flows, and increase sales by having sales-trained staff as chat employees. We partially showed customer examples of companies that managed to adopt good approaches while saving time and resources. Furthermore, figures from A/B tests were shown that reinforce that it is possible to drive sales through chat, followed by inspiration on how you can boost campaigns and increase community by finding smart opportunities in the customer journey.

We also talked about videos on websites (Shoppable Video as one example), their powers, and how you can easily get moving on your website by reusing already recorded marketing materials and campaign videos from social media or similar.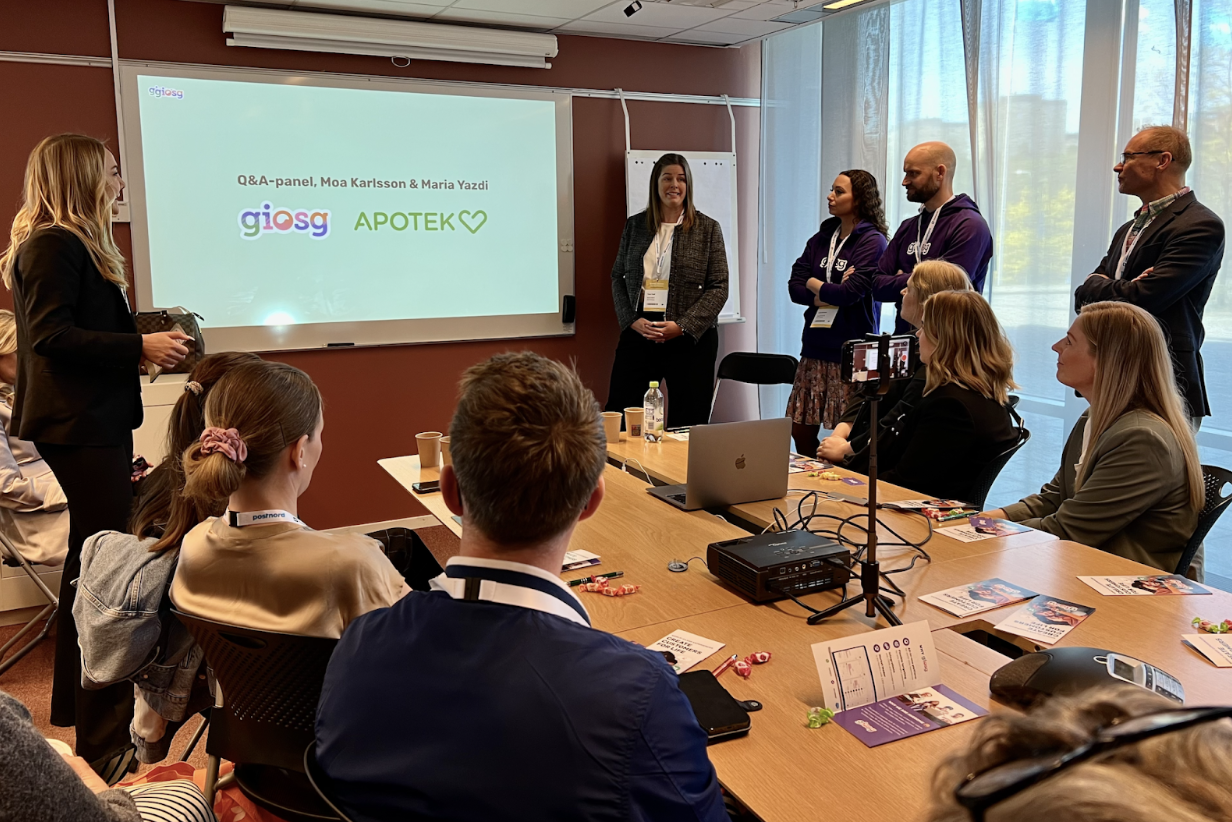 Next, it was time for our client to speak, Apotek Hjärtats, and their Head of Customer Service Maria Yazdi. Through a Q&A format, she gave the audience good insights about how one of Sweden's largest pharmacy chains works with their customer service, and many were struck by how it is behind the scenes.

Did you know, for example, that all customer service employees at Apotek Hjärtat are trained pharmacists, and that many of them are so experienced that they can handle 8 chats at the same time? It may seem to sound efficient, but with automation and AI, there is the possibility of even more efficiency.
"AI and automation are a huge challenge in the pharmacy industry. I hope that in the future, we will work more with valuable relationships while automating things that can be automated"
- Maria Yazdi, Head of Customer Service, Apotek Hjärtat
AI-generated marketing materials
It was not the last time AI came up this day. During a session with Renable (a company that works with AI-generated marketing in the form of ads, images, and videos), we learned about how e-commerce businesses can generate high-performance content using AI technology. We got to see how automated exposure of images and pre-made templates actually generated good-looking ads, which also demonstrated good results.
One of the AI-generated ads had achieved double impact in terms of clicks and 20 % increased conversion. This leads to the question – can everything really be automated and digitized?
Open up for a better shopping experience: Benefits and challenges of shared purchase data in e-commerce
During a professional speech so talked Mats Fischerström, Axel Lindgren, and Nic Staeger about the privacy dilemma online and the fact that we are so afraid to give out personal data and prefer not to be tracked. They talked about how different companies could use each other's data for a next-level online experience and about the risk around how it could land a bit as an opposite effect on the end customer. A clear message was highlighted:
"You can't just take a physical thing and make it digital, but we have to look to the customers' best interests and to each individual case. Many times, maybe we should learn from the physical experience when we create digital solutions", says Nic Straeger.
Online grocery shopping was brought up as an example. It was during a forced rapid development during the corona pandemic, that a need to be able to click home their groceries emerged. But why does it work completely differently online compared to the physical store tour that starts with vegetables and ends with snacks?

The audience agreed that it is difficult to bring the entire shopping list with you during an online purchase compared to a physical visit and perhaps therefore the online stores should learn from the physical store tour, which took decades to develop and optimize. Or at least the grocery chains should test if it works!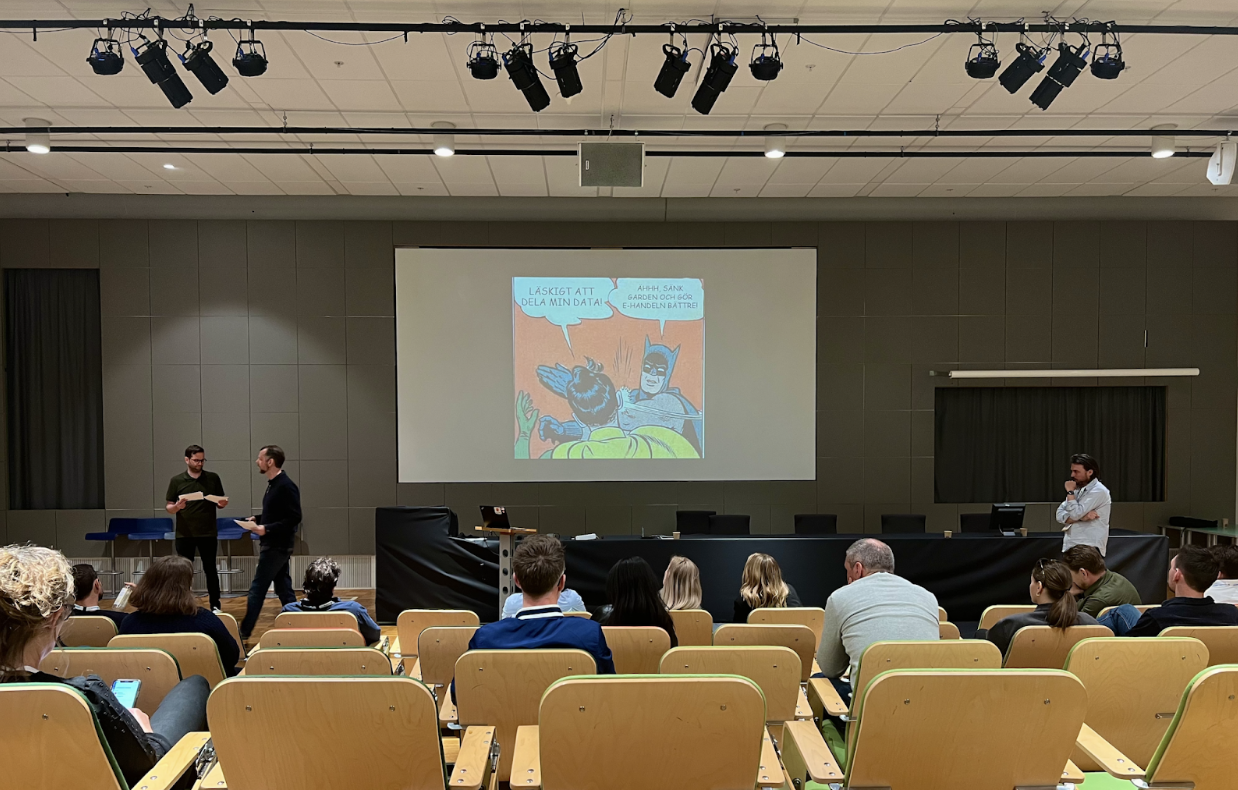 Closing debate
Last, among all the speakers, there was a closing debate with some of the foremost leaders in e-commerce, namely Pierre Grönberg, CEO & Founder of Helsingborg Design AB, Jenny Zeng – Online Director from Åhlén's, Pär Svärdsson – CEO at Apotea, as well as Jan Jakobsson – Chief Digital Officer at PostNord.

When the panel debate participants were asked to give a single concrete tip for how e-traders can super-optimize their e-commerce, many useful words came up;
the importance of understanding your own business and where the company's profitability comes from
strong focus on checkout, where the right product must be delivered at the right time
to always try different strategies to reduce the budget gradually (it can be decisive and reduce expenses significantly), were some solid tips that all e-commerce businesses should review a little extra!

When all the sessions and debates had come to an end, we mingled and had a three-course dinner followed by stand-up by the comedian

Jesper Röhndahl.



We would like to thank Giosg's partners Ehandel.se for a well-organized event that offered several valuable insights, discussions, and new angles of thinking!