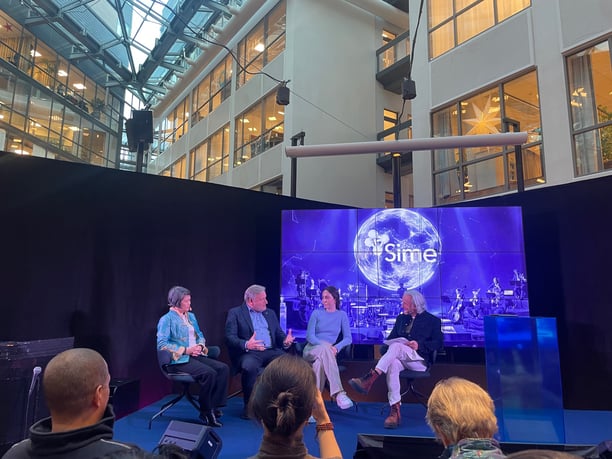 Stockholm, November 30th and December 1st. In this article, we summarize the two day event full of inspiration, creativity and mindsets amongst businesses. The event contained speeches by multiple skilled industry leaders in an innovative environment at Epicenter.
"Retail must be seen as one system and one type of business. It's all combined"

Epicenter can be described as a tech hub where ideas are spoken highly about, mindsets are being shared and inspiration flourishes in the air. The moderator and host of the event, Ola Ahlvarsson, started off with the first inspirational speech of the day together with Jon Levy and Mr Liu Quing. The discussions were about how personal connections are key and how important it is for companies to deliver real value. "It's about mindset, technology, and a good business model. If you can combine those, magical things will happen."
The first breakout session we took part in was about the future of customer experience in retail. The hot topics were the bigger, more complex problems within retail. Sustainability, economics, and business models. How can we inspire the top retail leaders to do better, lead by example and at least open up and contribute to important discussions?
Coming trends were also discussed, and our favorite category; community, and the future of the digital and physical stores. Some groups mentioned (and this is something that we see already) that physical stores will transform more into active centers and in that way attract visitors. We see this already in stores at for example Apple, Kicks, Lego, amongst others, where the staff entertains the visitors in different ways in stores that relate to the industry and their target groups.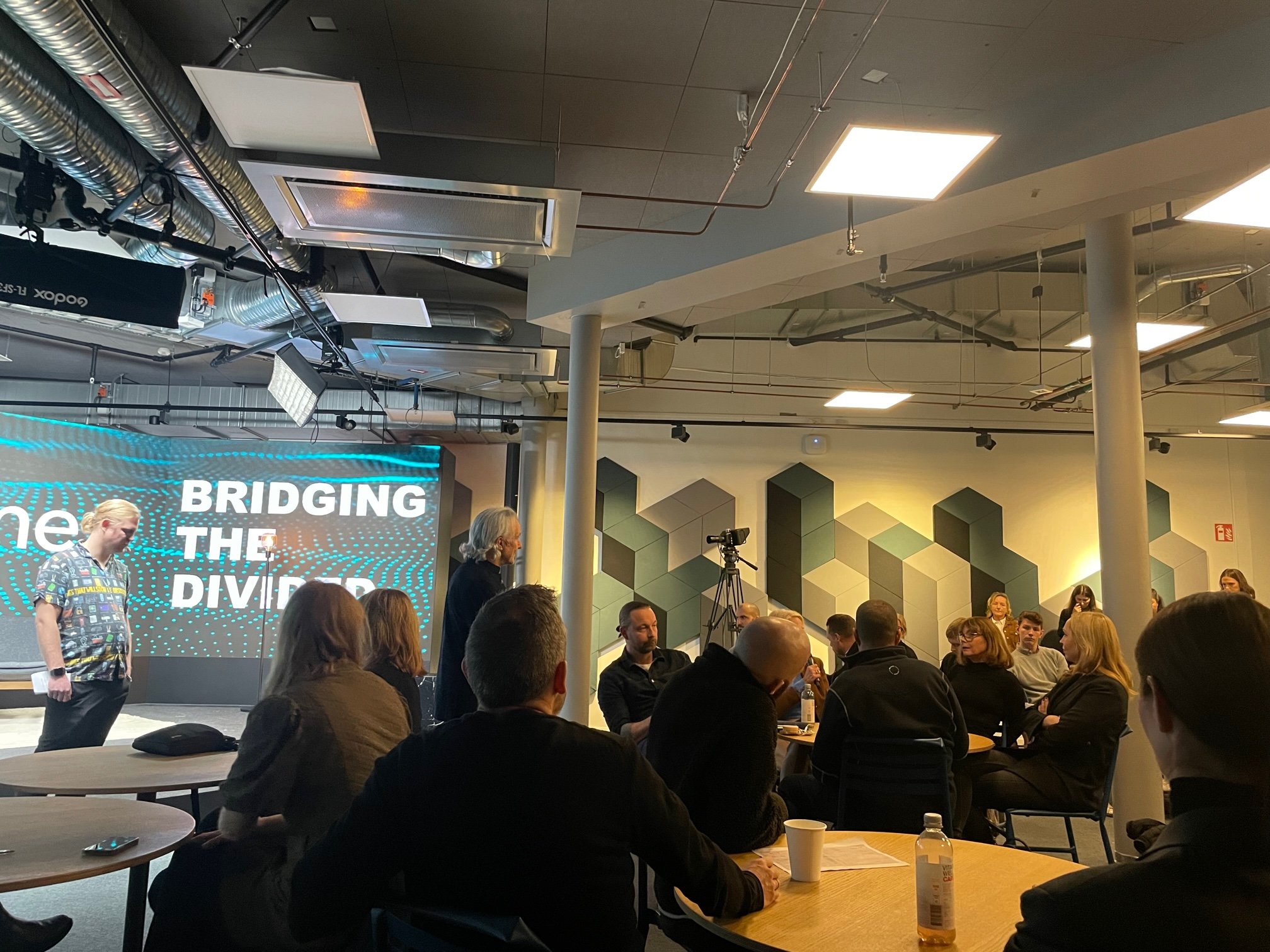 One example is how some beauty companies invests in having makeup experts on site, to educate and offer makeup sessions and product recommendations. It's not only a great way to engage and interact with your potential buyers, it's also about building and growing your community. Another example is how Ikea recently opened a new department store in Stockholm in a mall, Gallerian, and with that location they are attracting new groups of people.

Another subject was about the fact that when you enter a physical store, you get a personalized treatment and welcome (hopefully this applies in most stores). So why would you not want the same treatment online? Retailers must be more creative in their way of attracting people both online and in store. Whether that is through live shopping, organizing community events, inclusion and/or engaging products online for education and guidance, people's shopping behavior has changed and retailers must follow the new trends.
"Facebook became a teenager that went crazy and had no parents"
The metaverse is on top of everyone's minds. Some believe that it will be a fly (like some thought about the internet...), and others believe that it will be the new internet. Sam Rihani, social media and metaverse expert who left Facebook after 13 years as CEO of Sweden and Finland, came on stage with a message: "The future is not social media – it's metaverse". His conclusion was that the metaverse is the next evolution. He also thinks that all businesses will be forced to try it out at some point, because metaverse will make the internet richer.
"Imagine what you can do in the metaverse. You can teach children about history by actually going there virtually, for example to Rome and the colosseum, and experience it. Imagine how that will develop. Travel and healthcare companies will most likely benefit from this digital world. You need to be there and start exploring".
"Video is replacing the face to face communication in the best way"
Danijela Hagblom, Head of Media at Megadeals Advisory, gave us some inspiring numbers for video marketers. Video marketing creates emotional and connection / trust and a higher engagement level. -"85% of the participants in our survey 2022 were convinced to buy after watching a brand video". Video marketing is a powerful tool, many marketers know it but also, more and more companies are applying video marketing into their brand strategies. It is replacing face to face communication, Danijela said.


"Building your personal brand is more essential than ever for businesses. We're here to be uncomfortable and grow"
By the end of the second event day, Jason Silva, founder of his own business with ten million followers on his social media, told us about the importance of building a personal brand strategy. Amongst social media platforms, Instagram has the highest engagement online he said, and the best direct message tool.
"The first thing you need to do is to have a clear mindset to start building your brand strategy and know that you will be judged. We are here to get uncomfortable and grow. It will be uncomfortable in the beginning, but the world needs to hear it, and everyone has a story to tell and relate to". His advice was to be consistent and persistent. "The best way to attract buyers is to produce good content. It needs to be giving value, so don't be afraid to hold back.", he added.
We want to thank the organizer Ola Ahlvarsson and Epicenter for two great and inspiring days at Sime!