giosg is a vibrant, growing and innovative company formed by effective professionals with a cheerful attitude. To illustrate this we have published our new logo, which is a part of a bigger brand update of giosg. We found that our old logo did not represent our values today, company culture nor our overall way of doing business so it needed a makeover. We are proud to represent this makeover through our brand new brand video!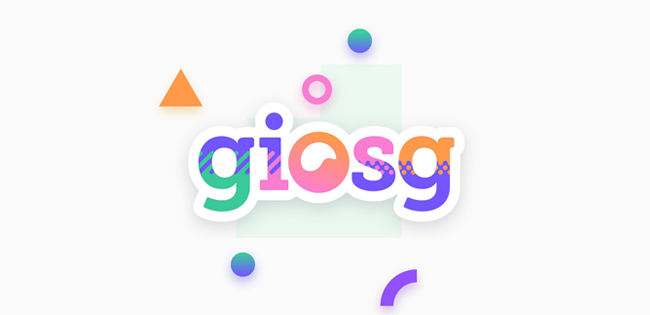 New logo
giosg is, as the old saying goes, like the mullet - business up front and party in the back. To our customers we offer the best products and services with support second to none. Meanwhile, back in our offices we make this possible with a dynamic and easy going, work hard, party hard attitude. To represent our both sides, we have designed our new logo in two variants: the basic mode and the party mode. The basic mode is our trusty workhorse, but when it's time to let our logo shine, we give it some party gear. You can learn more about our logo on design.giosg.com.
We have also already started on the next step in our brand update, which is the redesign of our website. The new brand will start to appear in various places - our new colors, typography and giosg shapes are now for the world to see!
New brand video
Who are we as people, as giosgers, as a company? What is the value we bring to our customers and partners now and in the future? These are the questions we were eager to answer when we set out on our journey to make our brand video. We are happy and proud of the culture and the way of doing business we have created and now we can demonstrate it!
This is us. This is giosg. Only meaningful interactions.